25 Plus Quiet Beaches On Florida Gulf Coast Great Getaways
This article may contain affiliate links. Whenever you buy something through one of these links, I may earn a small commission without any cost to you. I really appreciate it as it supports this site and my family. Thank you!
Sometimes you simply want peace and quiet. If you are looking for quiet beaches on Florida Gulf Coast, you will love the list below.
Florida has some of the best beaches in the world. For me, I am partial to the beaches on the Gulf of Mexico side of the state.
From the Florida Panhandle down through the Florida Keys, you will find beautiful white sand, miles of beaches, and clear waters waiting for you to explore.
Below you will find the list of quiet beaches on the Florida Gulf Coast including some of the best secluded beaches in the United States.
Thank you for reading this post. Don't forget to subscribe! This way you never miss an update, travel deals, discounts and more!! Subscribe to the right------>
We will start with the Panhandle and work south through the west side of the Sunshine State, and it's beautiful beaches.
At the bottom of the article, will be links to things to do at each of these beaches to help you plan your next getaway.
Quiet Beaches On Florida Gulf Coast Panhandle
When it comes to white sand beaches, the Florida Panhandle has it all. I could probably list 25 must visit beaches in this area alone. They are that gorgeous.
Starting from the Alabama coast, these are the quietest beaches on the Florida Panhandle:
Pensacola Beach
Pensacola Beach is home to some of the most beautiful white sand beaches in the world. Blue waters and white sandy beach wait for your visit.
It is one of the lesser crowded beaches in this area roughly 2 hours west of the much more crowded Panama City Beach. There is also a nice dog beach in Pensacola. It is called Pensacola Dog Beach West.
Navarre Beach
Navarre Beach is a beautiful place to visit. It is a great place to relax and enjoy the scenery. Perfect for nature lovers.
Opal Beach
If you truly want to get away from people, Opal Beach is a great option. This natural beauty has restrooms and parking when you pay an entry fee. Truly a gem.
Santa Rosa Beach
This gorgeous beach has gentle waves, calm waters and white sandy beach making it a great place to swim and relax. The area is also great for fishing, sailing, windsurfing and other water sports.
Henderson Beach State Park
All beaches in Florida State Parks are out of this world and that includes Henderson Beach State Park. This is a great spot with 30 foot high sand dunes, shallow water and plenty of things to do away from crowds. This is a great option for a family vacation.
Miramar Beach
Miramar Beach is another favorite of mine on the Panhandle. Turquoise waters and white sand welcomes you to a relaxing day on the beach.
It is also a great spot for swimming, sunbathing, fishing, and boating. Keep your eyes open as you may spot sea turtles or dolphins playing in the surf.
Blue Mountain Beach
You probably have never heard of Blue Mountain Beach. I actually had not either until I stumbled upon it.
Blue Mountain Beach is a short drive away from Grayton Beach State Park and very pretty. One of the best things about Blue Mountain Beach is how few people know about it.
Grayton Beach State Park
You may have heard about Grayton Beach. It's definitely the perfect place for a relaxing getaway. It's also been written about quite often and for good reason.
The beach is pristine and out of this world but there is so much more to this destination. Nature lovers will love the nature trails while those that love to fish or paddle can do so at Western Lake.
Picnic tables, easy access from the parking lot, and plenty of water activities makes quiet beach a great time for all.
Rosemary Beach
Moving farther along the Panhandle brings us to Rosemary Beach. This beach community is known for its sugar-white sand beaches and emerald green waters while still being away from the busier beach town Panama City Beach.
Crooked Island Beach
One more to mention before we leave this part of Florida is Crooked Island Beach. Not many about this beach either but beautiful white sands are only a few steps from the free parking area.
Cape San Blas
This is one of my new favorites. It's so pretty! This beach is part of St. Joseph Peninsula State Park and the cape is known for its sandy beaches and clear waters. There are also several shipwrecks in the area that are popular with scuba divers but overall many are not familiar with it.
St. George Island.
Another one you might remember me talking about is St. George Island. I visit this barrier island every year.
It is the best place for a quick getaway from Tallahassee. The State Park located on the island is beautiful Sandy dunes and sea oats waving in the wind welcomes you to sit down and rest a bit.
A few more honorable mentions before we completely leave this area of Florida would be Alligator Point, St. Vincent Island and St. Vincent National Wildlife Refuge. Literally no one at most of these locations. Fantastic for nature lovers.
West Coast Central Florida Quiet Beaches
As we continue our journey to discover quiet beaches on Florida Gulf Coast, we arrive in West Central Florida.
This area is a whole different ballgame that the Panhandle. There aren't quite as many quiet beaches to enjoy.
Nearby Clearwater Beach is one of the most popular as well as St. Petersburg Beach and Tampa. But there are some quiet ones as well as beautiful crystal clear springs in the area.
Anclote Key
Anclote Key is a barrier island about 3 miles from Tarpon Springs. The only way to get to this island? By boat ride. Many will not make that trip which leaves hundreds of shells on the beach waiting for you.
Honeymoon Island State Park
Near Dunedin you will find beautiful Honeymoon Island State Park. And it is breathtakingly beautiful. Completely different from the more touristy destinations but parts can be crowded. Your best bet is to head to the north end as few will make that walk.
Caladesi Island State Park
I am not kidding when I say the beaches in Florida's State Parks are magnificent. This is another one of them. And again, the only way to get to this island is kayak, paddle boarding, private boat or ferry. So worth the trip!
Sand Key Park
On this island, you will find wide white sand beaches, a dog park, and even lifeguards. You might think this would make it crowded, but it isn't. You will feel like you're in paradise.
Indian Rocks Beach
Your first glimpse of Indian Rocks Beach will have you thinking you step back in time. Motels. Sand dunes. Palm trees. And shell and sand roads. The most popular spot near this beach is the Seafood Grille.
Sunset Beach
This beach is close to busier Treasure Island and St. Pete Beach. Only three miles but less crowded and lots of friendly folks.
Southwest Coastal Florida Beaches
As we continue our journey south, we are not in the southwest coastal Florida area. As a reminder this area was hit by Hurricane Ian and is rebuilding. I am going to include beaches that may not be available for recreation yet.
Sarasota Beach
You might be getting tired of me saying beautiful white sand beach but pretty much all the beaches on the West Coast side of the state have beautiful white beaches. That includes Sarasota Beach.
Known for its sunny weather and sandy beaches, but also known for fun water sports like windsurfing and fishing. The least crowded times to visit Sarasota Beach are from March to May and between September and November.
Bradenton Beach And Anna Maria Island
I've got a two-fer for you. I like two-fers. Feels like I won the lottery.
Anna Maria Island is about seven miles long and approximately one mile wide at its widest point. The island has a population of about 5,000 people.
This barrier island is only accessible from the mainland via the Cortez Road drawbridge or the Manatee Avenue bridge. On the island you will find Brandenton Beach.
Bradenton Beach is a small beach town and tropical paradise. Gorgeous white sand and aqua blue water.
Be sure to stop at the southernmost beach on the island, Coquina Beach. A bit more crowded but easy parking.
Longboat Key
Many have heard of Siesta Key Beach, which I will briefly write about, but have not heard about Longboat Key. If you want to get away from crowds, you want Longboat Key.
This is another barrier island with miles of beach to explore. The one you really want to see though is Beer Can Island.
This beach is located on the hook on the northern tip of Longboat Key. There is a Beer Can Island in Tampa but this Beer Can Island doesn't have beer cans it has beautiful driftwood and uprooted trees fantastic for photos.
You can walk to Beer Can Island from Longboat Key or take a private boat.
Siesta Key
Yes I'm including Siesta Key because I know I'll be asked about it. It is not one of the least crowded beaches though. It is actually one of the most popular beaches in the area and quite crowded.
This would not be a pick of mine for quiet. If you are truly looking to get away from crowds, this is not the beach to go to.
Osprey
Venture a little bit south of busy Siesta Key and you will find exactly what you're looking for in Osprey. Osprey has some of the most beautiful beaches to explore.
Osprey is also known Historic Spanish Point. This 30-acre historic sites, museum and environmental complex includes a prehistoric shell mound, a turn-of-the-century pioneer homestead museum, a citrus packing house, chapel, boatyard, gardens and nature trails. Must-visit for history buffs.
Fort Myers Beach, Sanibel Island, Captiva Islands
This again is the area that was hit quite hard by Hurricane Ian. Captiva Island Beaches and Fort Myers Beach are open. Sanibel Island beaches are slowing recovering.
Honestly? I would wait to visit these areas. The residents are in recovery mode. The best time to visit may not be for a few years.
Bonita Springs
I love Bonita Springs and the Fort Myers area beaches. Bonita Beach is located on barrier island Little Hickory Island and is little known by tourists. You can also get some great vacation rentals a few minutes outside the Fort Myers Beach area.
Marco Island
I am skipping over Naples because it is quite busy but didn't want to leave Marco Island off this list. Marco Island is situated in the Gulf of Mexico and is part of the Ten Thousand Islands.
It is the largest of these islands and is found in the southernmost part of Florida. And also the busiest. Head to South Beach which is at the end of the public beaches. It is less crowded than others on this island.
Florida Keys
As we come to the end of our list of quiet beaches on Florida Gulf Coast there are a few on the Gulf Side of the Florida Keys to mention.
Key Largo on the Gulf side is gorgeous. It may be a little more crowded than you'd like but much less crowded than Miami Beach on the Atlantic Ocean side to the north or Key West at the tip.
Bahia Honda State Park is located on Bahia Island Key. It does get busy during season. I'm including though because it is one of the best places in South Florida to snorkel.
Plan your visit accordingly though. You can check for deals here: Florida Gulf Coast Vacation Deals
Wrapping up, there are a few quiet beaches on the Atlantic Coast that I'll give a quick note to. They are:
Canaveral National Seashore near Kennedy Space Center
New Smyrna Beach which is an hour north of Cocoa Beach
Palm Coast near St. Augustine
Ponte Vedra Beach near Jacksonville
To follow shortly will be a more extensive list of Quiet Beaches On Florida Atlantic Coast so bookmark this page. Also be sure to check my Facebook page: ILoveBeachTheTrips
Below are the fun things to do, more beaches and other activities near the Panhandle, West Central Florida, and Southwestern Florida.
Upcoming Trip?
I like to use Booking for booking not only my hotels, but my tickets and rental cars as well. Makes life so much easier with only having to log into one location for my information.
Be sure to grab my travel tips to save you time and money. You'll also be entered into the weekly drawings.
Register here: Get 100 Travel Tips EVERY traveler should know PLUS entered into the weekly drawing.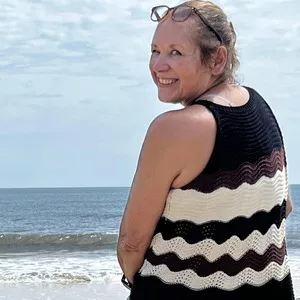 About Denise
Denise Sanger lives a life split between her love for fitness and her passion for travel particularly to the BEACH. Denise also has a love of marketing and lives in beautiful Suwannee County, Florida. You can find out more about Denise here: About Denise