Belleair Beach Florida: A Guide To The Quiet Coastal Town
This article may contain affiliate links. Whenever you buy something through one of these links, I may earn a small commission without any cost to you. I really appreciate it as it supports this site and my family. Thank you!
Belleair Beach, Florida is a small, charming coastal town located in Pinellas County. Pristine beaches and laid-back atmosphere, it's the perfect destination for those looking to escape the hustle and bustle of everyday life.
With a population of just over 1,500 residents, Belleair Beach offers a quiet, peaceful retreat that's perfect for families, couples, and solo travelers alike.
One of the main draws of Belleair Beach is its stunning coastline. With miles of soft, white sand and crystal-clear waters, it's the ideal spot for swimming, sunbathing, and water sports.
The town is near several parks and nature reserves, which offer opportunities for hiking, birdwatching, and other outdoor activities.
Thank you for reading this post. Don't forget to subscribe! This way you never miss an update, travel deals, discounts and more!! Subscribe to the right------>
If you're looking for a break from the beach, Belleair Beach is just a short drive from several other popular destinations, including Clearwater and St. Petersburg.
These cities offer a wide range of attractions, including museums, art galleries, shopping, and dining. Whether you're looking to explore the local culture or simply enjoy a night out on the town, you'll find plenty to do in the surrounding area.
Intro to Belleair Beach
If you're looking for a peaceful and laid-back beach destination in Florida, Belleair Beach is the perfect place for you. This small community is located on a barrier island just west of Tampa Bay, and it offers a serene and secluded atmosphere that is ideal for relaxation and rejuvenation.
Belleair Beach is known for its pristine white sand beaches, crystal-clear waters, and stunning sunsets. The town has a small population of around 1,600 residents, which means that you won't have to deal with crowds or noisy tourists. Instead, you can enjoy the tranquility of the beach and the sound of the waves.
In addition to its natural beauty, Belleair Beach also has a charming and friendly atmosphere. The town has a few nearby restaurants and shops where you can find everything you need for a comfortable and enjoyable stay. Whether you're looking for fresh seafood, local craft beer, or unique souvenirs, you'll find it all in Belleair Beach or a short drive away.
Where is Belleair Beach
If you're looking for a peaceful and serene beach town in Florida, Belleair Beach might just be the perfect destination for you.
This small city is located in Pinellas County, Florida, on a barrier island in the Gulf of Mexico. Belleair Beach is situated between Clearwater Beach to the north and Indian Rocks Beach to the south.
The city is just 23 miles west of Tampa and is easily accessible via the Tampa International Airport. From the airport, you can rent a car or take a taxi to reach Belleair Beach.
What is Belleair Beach Known For
The small town of Belleair Beach, in Pinellas County, Florida, is most well known for its serene and relaxing atmosphere, pristine white sand beaches, and clear blue waters.
The city is situated on a barrier island that separates the Intracoastal Waterway from the Gulf of Mexico, providing visitors with the best of both worlds.
One of the main attractions of Belleair Beach is its tranquil and uncrowded beaches. The city has three beach access points, each with its own unique charm.
The Morgan Beach Access, for example, is a hidden gem that offers a peaceful and secluded beach experience. The Belleair Beach Causeway Beach Access, on the other hand, is perfect for families with children, as it has a playground, picnic tables, and restrooms.
Aside from its beaches, Belleair Beach is also known for its impressive waterfront homes and upscale neighborhoods. The city has strict zoning regulations that ensure that the residential areas maintain their peaceful and quiet ambiance.
As a result, Belleair Beach has become a highly sought-after destination for those seeking a luxurious and exclusive lifestyle.
If you're a nature lover, Belleair Beach also offers plenty of opportunities for outdoor activities. The city has a few small parks and the Belleair Causeway Boat Ramp Park.
These parks offer hiking trails, fishing piers, and observation decks, allowing you to immerse yourself in the natural beauty of the area.
How to Get to Belleair Beach
Getting to Belleair Beach is easy, whether you are coming from nearby cities or from farther away. Here are some of the ways to get to Belleair Beach:
By Car
If you are driving to Belleair Beach, the most common route is to take the I-275 South from Tampa or the I-275 North from St. Petersburg. Once you are on the I-275, take the exit for Ulmerton Road (State Road 688) and head west.
Continue on Ulmerton Road until you reach Gulf Boulevard, then turn left and continue south until you reach Belleair Beach.
By Plane
The nearest airport to Belleair Beach is the St. Pete-Clearwater International Airport (PIE), which is about 12 miles away. From the airport, you can take a taxi or rent a car to get to Belleair Beach.
Alternatively, you can fly into the Tampa International Airport (TPA), which is about 22 miles away, and then take a taxi or rent a car to get to Belleair Beach.
By Boat
Belleair Beach is located on the Intracoastal Waterway, so you can also get there by boat. There are several marinas in the area where you can dock your boat, including the Belleair Causeway Boat Ramp and the Belleair Bluffs Boat Ramp.
Keep in mind that there are no bridges connecting Belleair Beach to the mainland, so you will need to have a boat with a low clearance to get under the Belleair Causeway Bridge.
Can You Swim at Belleair Beach?
You sure can! Belleair Beach is a beautiful location to spend your summer vacation, or at least a day at the beach when visiting nearby and swimming is only one of the activities that you might want to indulge in. But before you jump into the water, it's important to know whether it's safe to swim at Belleair Beach.
The good news is that Belleair Beach has some of the cleanest and safest waters in Florida. The beach is regularly monitored by the Pinellas County Health Department, and the water quality is tested every week. The beach has consistently received high marks for water quality, making it a safe place to swim.
It is important to be aware of the potential dangers of swimming in the Gulf. Belleair Beach does not have lifeguards on duty, so it's important to exercise caution when swimming.
The beach is also subject to rip currents, which can be dangerous if you're not a strong swimmer. If you do get caught in a rip current, remember to swim parallel to the shore until you're out of the current, and then swim back to shore.
In addition, it's important to be aware of the weather conditions before you head to the beach. If there are thunderstorms in the area, it's best to avoid swimming in the ocean. Lightning can strike the water, which can be dangerous for swimmers.
Is Belleair Beach Busy?
When it comes to whether Belleair Beach is busy or not, the answer is a bit wonky. On one hand, Belleair Beach is a popular destination for tourists and visitors, especially during the peak travel season.
On the other hand, it is also a relatively small community that is not as crowded as some of the larger cities and towns in Florida.
During the summer months, Belleair Beach can get quite busy, with many people flocking to the area to enjoy the sun, sand, and surf.
The beaches can get crowded, especially on weekends and holidays, but there are plenty of places to spread out and find some peace and quiet if that's what you're looking for.
If you're looking for a quieter experience, you may want to consider visiting Belleair Beach during the off-season. While the weather may not be as warm, you'll have more space to yourself and can enjoy the natural beauty of the area without the crowds.
How Expensive is Belleair Beach
When it comes to the cost of living in Belleair Beach, it is important to note that it is a relatively affluent area with a high cost of living compared to the state average. However, the cost of living can vary depending on factors such as housing, transportation, and food.
Housing
Housing is the biggest expense in Belleair Beach. The median home price is around $1 million, which is significantly higher than the state average. However, there are also rental options available, with the average rent for a one-bedroom apartment being around $1,500 per month.
Transportation
Transportation costs in Belleair Beach can vary depending on how you get around. If you own a car, you will need to factor in the cost of gas, insurance, and maintenance.
Public transportation options are limited, so owning a car is often necessary. However, the area is bike-friendly, so cycling can be a cost-effective option.
Food
The cost of food in Belleair Beach is similar to other affluent areas in the state. Dining out can be expensive, with the average meal at a mid-range restaurant costing around $50. However, there are also affordable options available, such as fast food and grocery stores.
Fun Things to See and Do While on Vacation at Belleair Beach
When you're on vacation at Belleair Beach, there are plenty of fun things to see and do. Here are some of the top attractions and activities that you won't want to miss:
Enjoy the Beach
Belleair Beach is known for its beautiful, white sand beaches and clear, blue waters. Spend your days lounging on the beach, swimming, or playing beach volleyball. You can also rent a paddleboard or kayak and explore the coastline.
Visit Sand Key Park
Sand Key Park is located just a short drive from Belleair Beach and is a great place to spend a day. The park features a wide, sandy beach, nature trails, and a playground. You can also rent beach chairs, umbrellas, and other equipment.
Take a Dolphin Watching Tour
There are several companies that offer dolphin watching tours in the area. These tours take you out into the Gulf of Mexico where you can see dolphins swimming and playing in their natural habitat.
Explore Clearwater Marine Aquarium
Clearwater Marine Aquarium is home to Winter the Dolphin, the star of the movie "Dolphin Tale." Winter is no longer with us but you can still learn about her and other marine animals up close and learn about their habitats and behaviors.
Play Golf
There are several golf courses in the area, including Belleview Biltmore Golf Club and Clearwater Country Club. These courses offer challenging play and beautiful views.
Visit the Salvador Dali Museum
The Salvador Dali Museum is located in nearby St. Petersburg and is home to the largest collection of Dali's works outside of Europe. The museum features paintings, sculptures, and other works of art by the famous surrealist artist.
Go Shopping
There are several shopping areas in the area, including Clearwater Mall and Tyrone Square Mall. You can also visit the local boutiques and souvenir shops in Belleair Beach and nearby towns.
Enjoy Local Cuisine
Belleair Beach and the surrounding area are home to many great restaurants and cafés. You can try fresh seafood, Cuban cuisine, and other local specialties. Be sure to check out the local farmer's markets for fresh produce and artisanal foods.
Whether you're looking for relaxation or adventure, there's plenty to see and do while on vacation at Belleair Beach. Below is additional information to help you plan your visit:
Upcoming Trip?
I like to use Booking for booking not only my hotels, but my tickets and rental cars as well. Makes life so much easier with only having to log into one location for my information.
Be sure to grab my travel tips to save you time and money. You'll also be entered into the weekly drawings.
Register here: Get 100 Travel Tips EVERY traveler should know PLUS entered into the weekly drawing.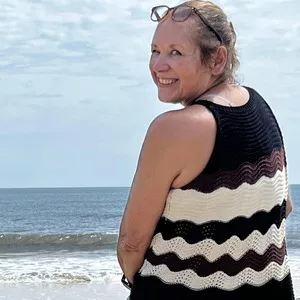 About Denise
Denise Sanger lives a life split between her love for fitness and her passion for travel particularly to the BEACH. Denise also has a love of marketing and lives in beautiful Suwannee County, Florida. You can find out more about Denise here: About Denise