Alligator Point Florida on The Forgotten Coast
This article may contain affiliate links. Whenver you buy something through one of these links, I may earn a small commission without any cost to you. Thank you!
Last week, friends and I headed over to Alligator Point Florida located on the Florida Gulf of Mexico and part of the Big Bend Region of the state. I was not sure what I was expecting, but Alligator Point did not disappoint.
Alligator Point has been on my radar to visit probably at least 10 years. I just simply had not made it over there yet.
When you live in Florida, you live an outdoor lifestyle. Well at least I do.
Not only getting to all the beaches in Florida (List Of All Beaches in Florida 190+ Reasons To Relax). I'm also a hiker as well as staying active with kayaking and teaching my fitness classes.
Being a travel blogger does make it a bit easier because it's my J-O-B. But not really a job at all when you think about it. I love to explore new areas.
This part of the state of Florida is known as a small community of the Forgotten Coast. Why? Because it's the last remaining stretch of unspoiled, pristine Gulf Coast beaches.
And did I mention out of this world, exquisite star watching? I knew I absolutely HAD to get to this part of Florida.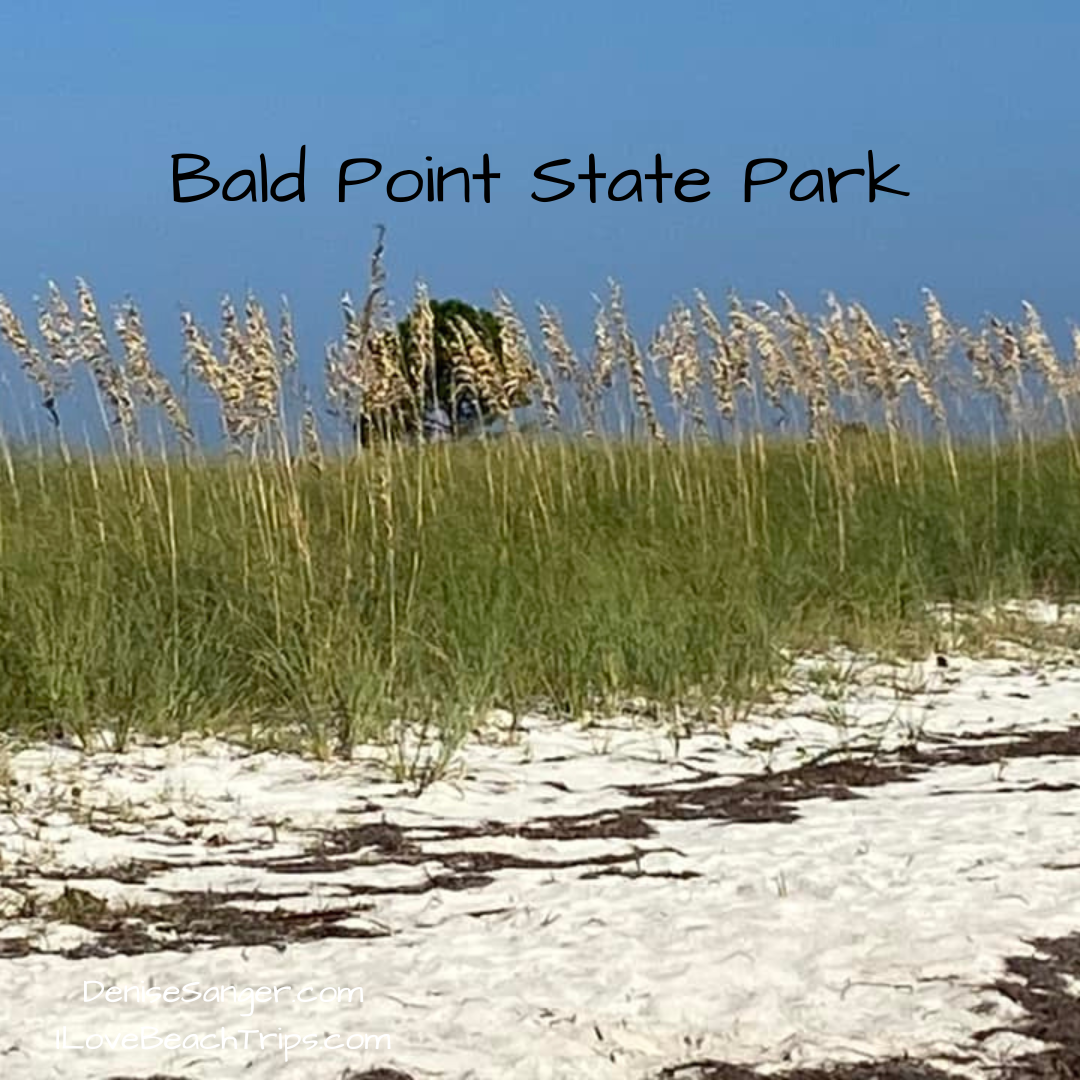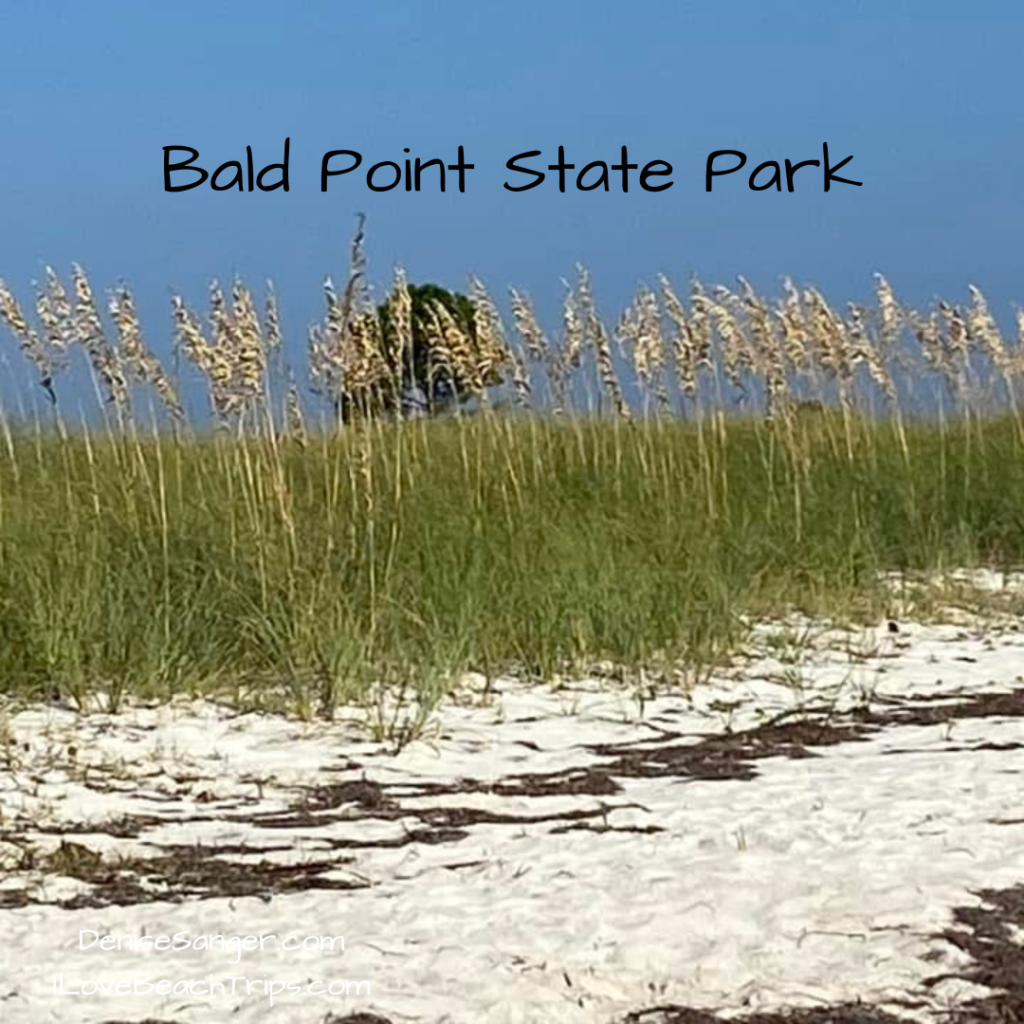 And that is how my first trip to Alligator Point happened last week. From Bald Point State Park to Apalachee Bay, there is something for everyone. But first, where is Alligator Point?
Where is Alligator Point Florida?
Alligator Point Florida is located on Florida's Gulf of Mexico. You will find this little gem on St. James Island in Franklin County, Florida, United States.
Many refer to this as simply the point. You will find "the point" between the Gulf of Mexico and Alligator Harbor.
There are a few small airports nearby, but the nearest main airport is Tallahassee International Airport.
Does Alligator Point have a beach?
Yes, there are a few beaches on Alligator Point. When we visited, there was quite a bit of road work happening.
We also watched as crews worked on the shoreline. Quite a bit of the shore did appear to have significant erosion.
Are there alligators in Alligator Bay?
Yes. As mentioned previously, there are alligators in most bodies of water in Florida.
Is the water clear on Alligator Point?
The water color is not clear. More of a murky brown at least when I visited.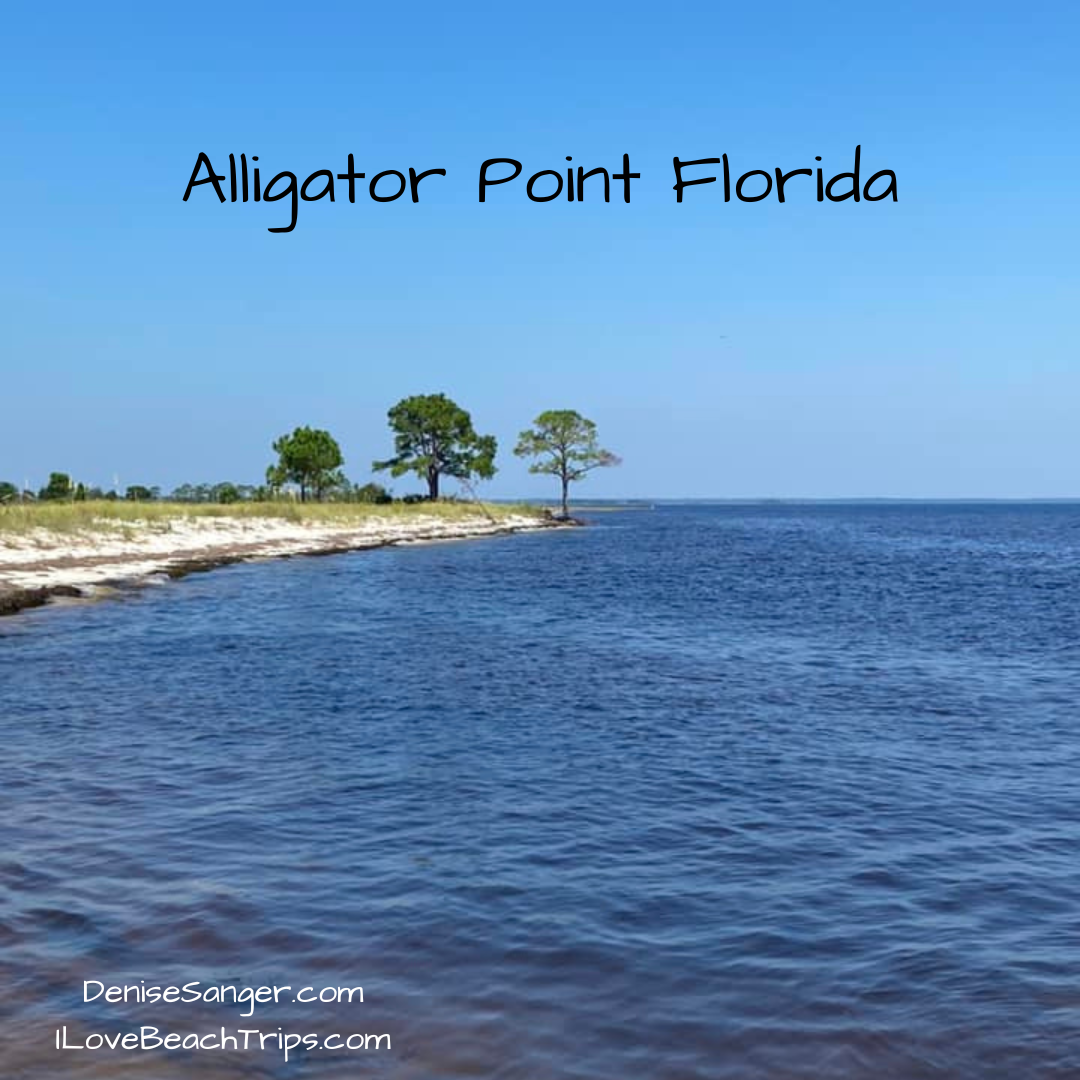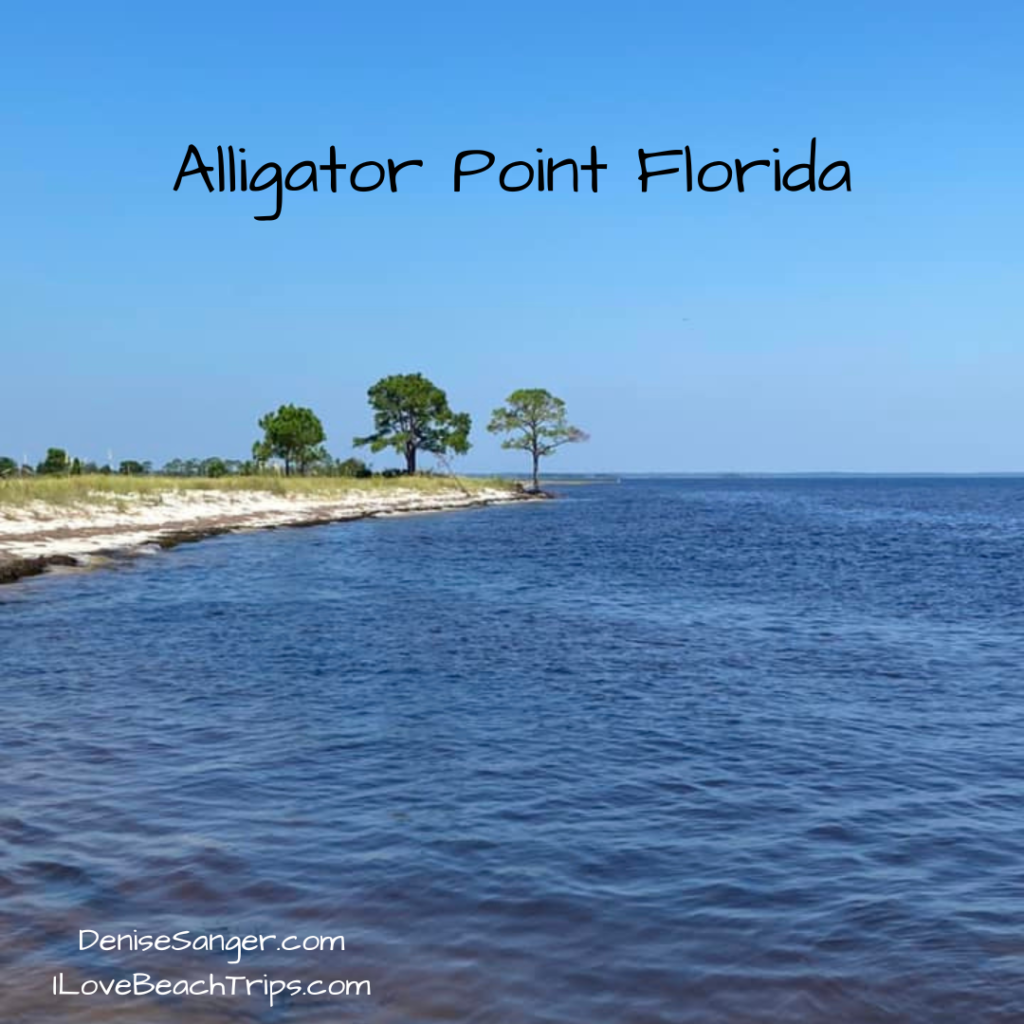 The reason for the color is the nearby Ochlockonee River that flows into this part of the state. Alligator Point may not have the clearest water, but you will find one of the most peaceful and unspoiled beaches in the Panhandle.
What to do at Alligator Point, Florida?
There truly is an abundance of activities waiting for your visit to Alligator Point. My favorites are:
Bald Point State Park
This park was our first stop and a great place to hike, bike, fish, or just enjoy the scenic views. The address is Bald Point State Park, 146 Box Cut Rd, Alligator Point, FL 32346.
This natural park is located south of Ochlockonee Bay. That is approximately seven miles southeast of Panacea, on St. James Island in Alligator Point.
When you enter this park, all you see are open fields and dunes. Wild natural Florida at its best. As you drive into the park, you will quickly see a parking lot with restrooms and picnic pavilions.
Park in that lot then follow the paved path past the restroom onto the beach to hike the beach trail. There are 18 total miles of paths to hike in this beautiful park.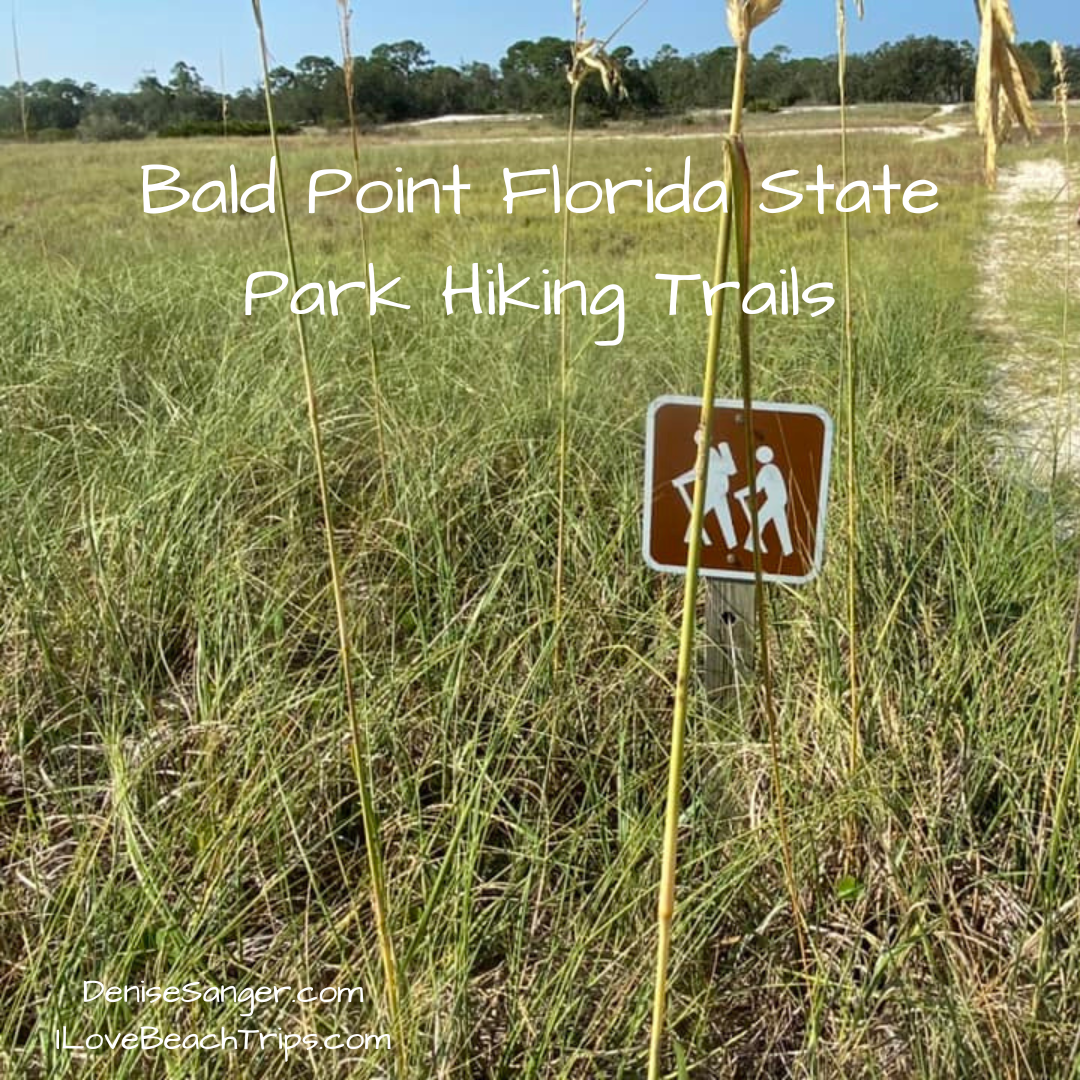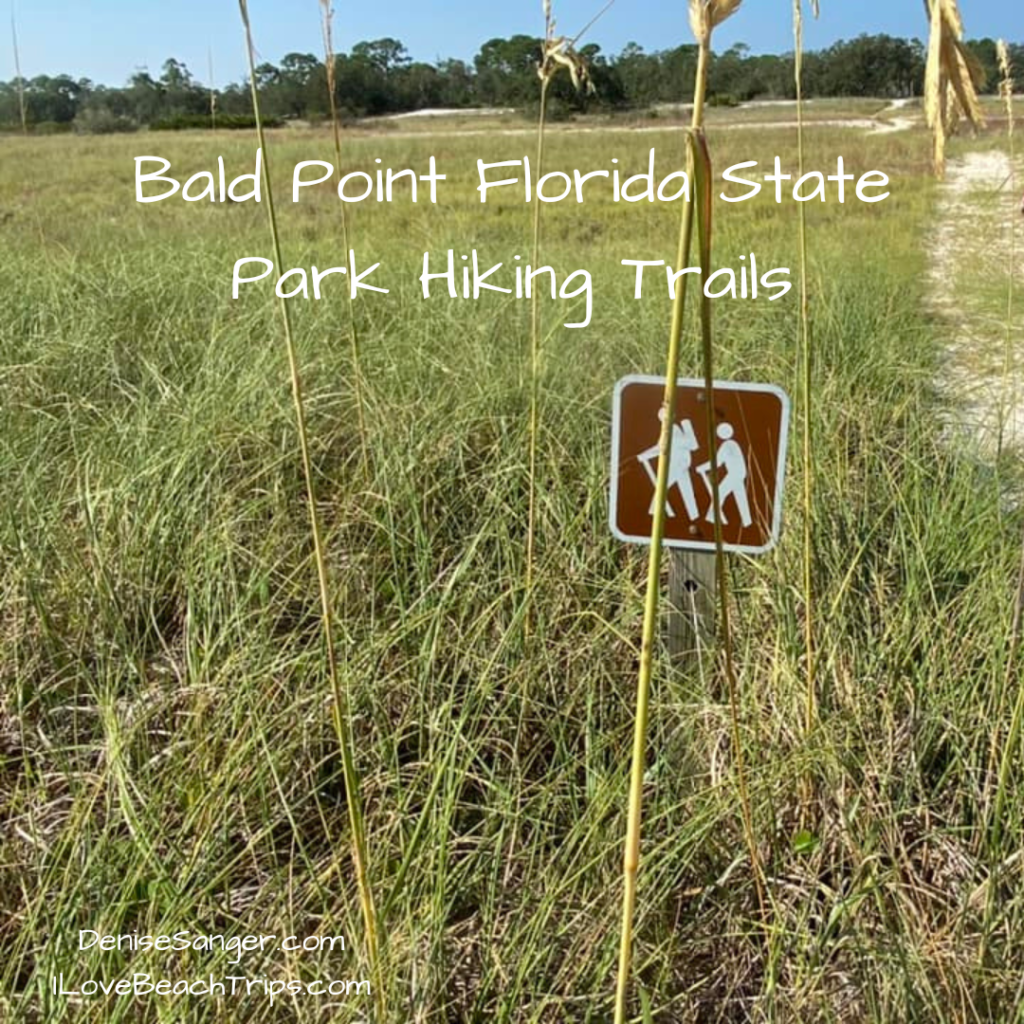 There are two beaches located in the park. One on Apalachee Bay, Sunrise Beach and North End Beach.
Both beaches have mobi-mat access. A beach wheelchair can be reserved if you call ahead.
Outdoor showers are available at the Maritime Hammock beach access and at Sunrise Beach. We did hike along the beach trail. It is roughly 1.3 miles but walking along the shoreline, we added quite a few steps.
For those that are searching for boat ramps in the area, this park does have a launch. According to their site, to get to the canoe and kayak launch, take the last dirt service road on the right off Range Road 200 yards west of the Chaires Creek Bridge.
The dirt parking area at the launch site can accommodate 12 vehicles during dry conditions. The launch itself is a flat sandy area.
In addition to fishing for sea trout, red fish, and flounder, this is also a popular area to cast a net for mullet or blue crabs.
Apalachee Bay
Apalachee Bay is in the northeastern Gulf of Mexico of the Florida coast to the west of where the Florida peninsula joins the United States mainland. It is bordered by Taylor, Jefferson, Wakulla, and Franklin counties.
There are quite a few things to keep an outdoor enthusiast busy when visiting the Bay. It is perfect for swimming, sunbathing, and kayaking.
Not one to fish? No worries. The Florida Trail actually runs along Apalachee Bay for hiking. And don't forget the sunsets! They are out of this world.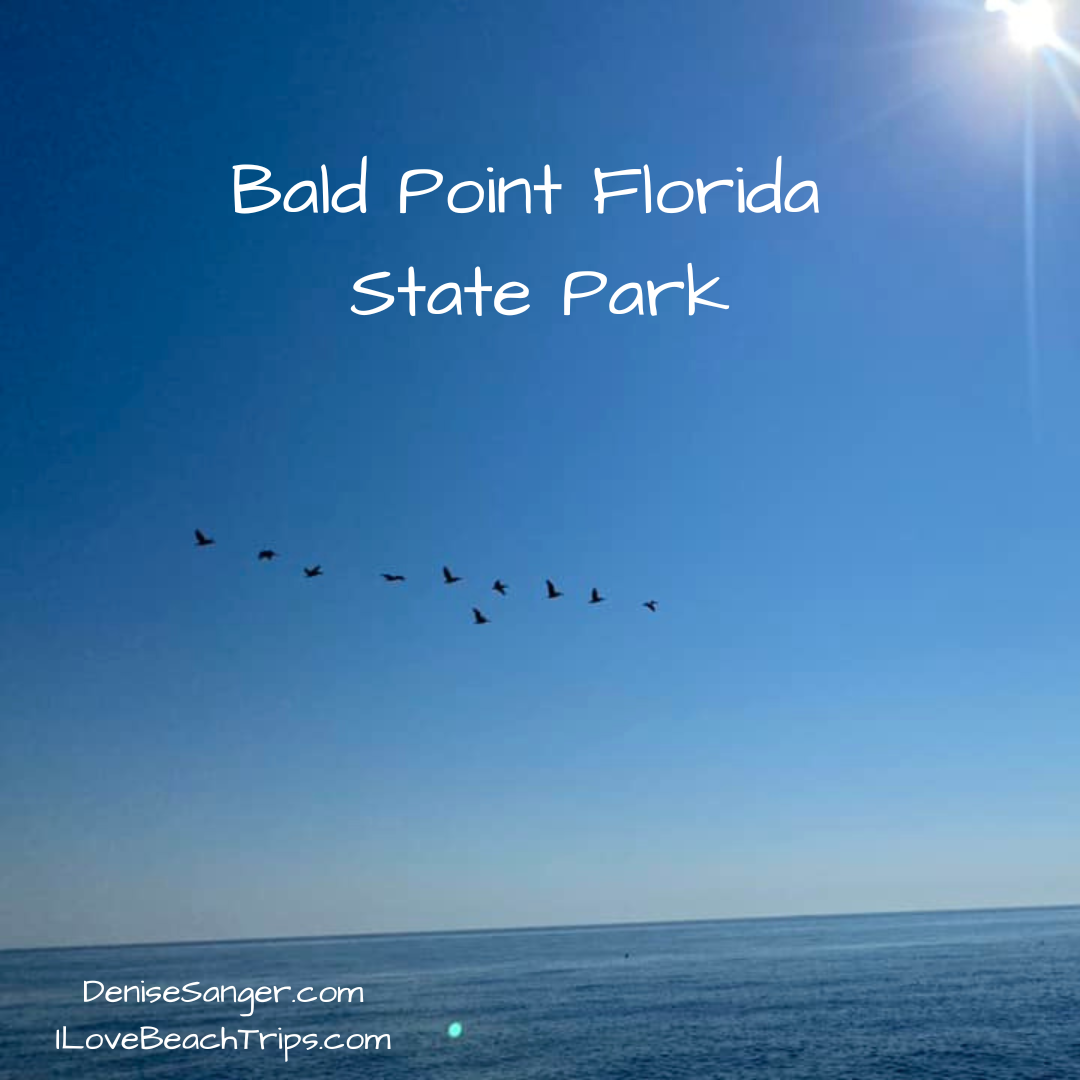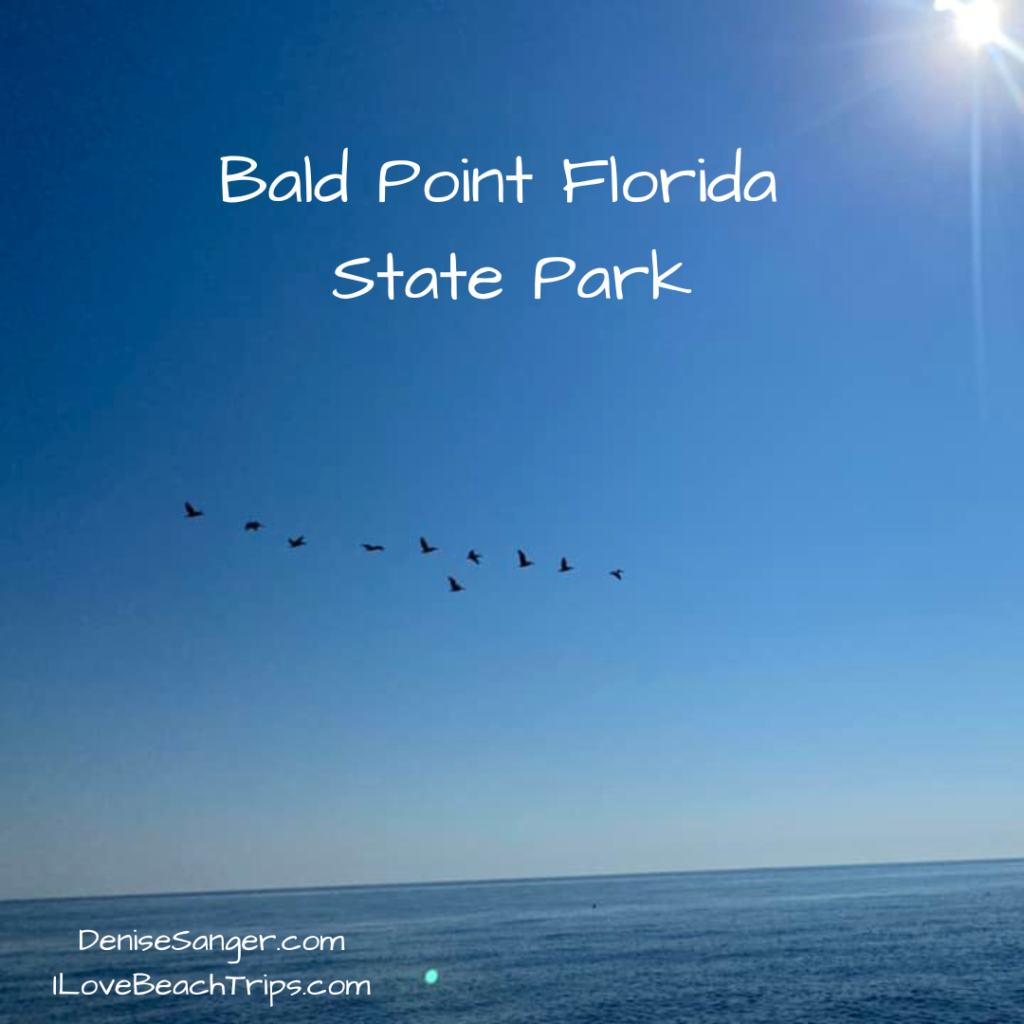 Ochlockonee Bay
Ochlockonee Bay is also a great place for fishing, boating, and bird watching. Here you will enjoy biking, paddling, and hiking trails that take you past hidden beachfront communities.
While you are strolling through the unspoiled marshes and across forest lands, watch for wildlife including bald eagles, white-tailed deer, black bear, peregrine falcons and migratory birds and monarch butterflies.
Alligator Harbor Aquatic Preserve
This preserve is also perfect for hiking, biking, and picnicking. It is located near St. Marks Wildlife Refuge and also a popular destination for wildlife enthusiasts.
This preserve is one of the world's largest feeding grounds for the Kemp's Ridley turtle, which is the rarest and most endangered of all marine sea turtles. You will also see blue crabs, jellyfish and other shellfish – all important sources of food.
Burial Mounds:
The burial mounds at Alligator Point are an important part of the area's history. In addition to the wildlife, you may see Miccosukee/Seminole Indian artifacts and burial mounds surrounding the harbor.
The Yent Burial Mound is a Santa Rosa-Swift Creek culture archaeological site located on Alligator Harbor west of St. Teresa, Florida.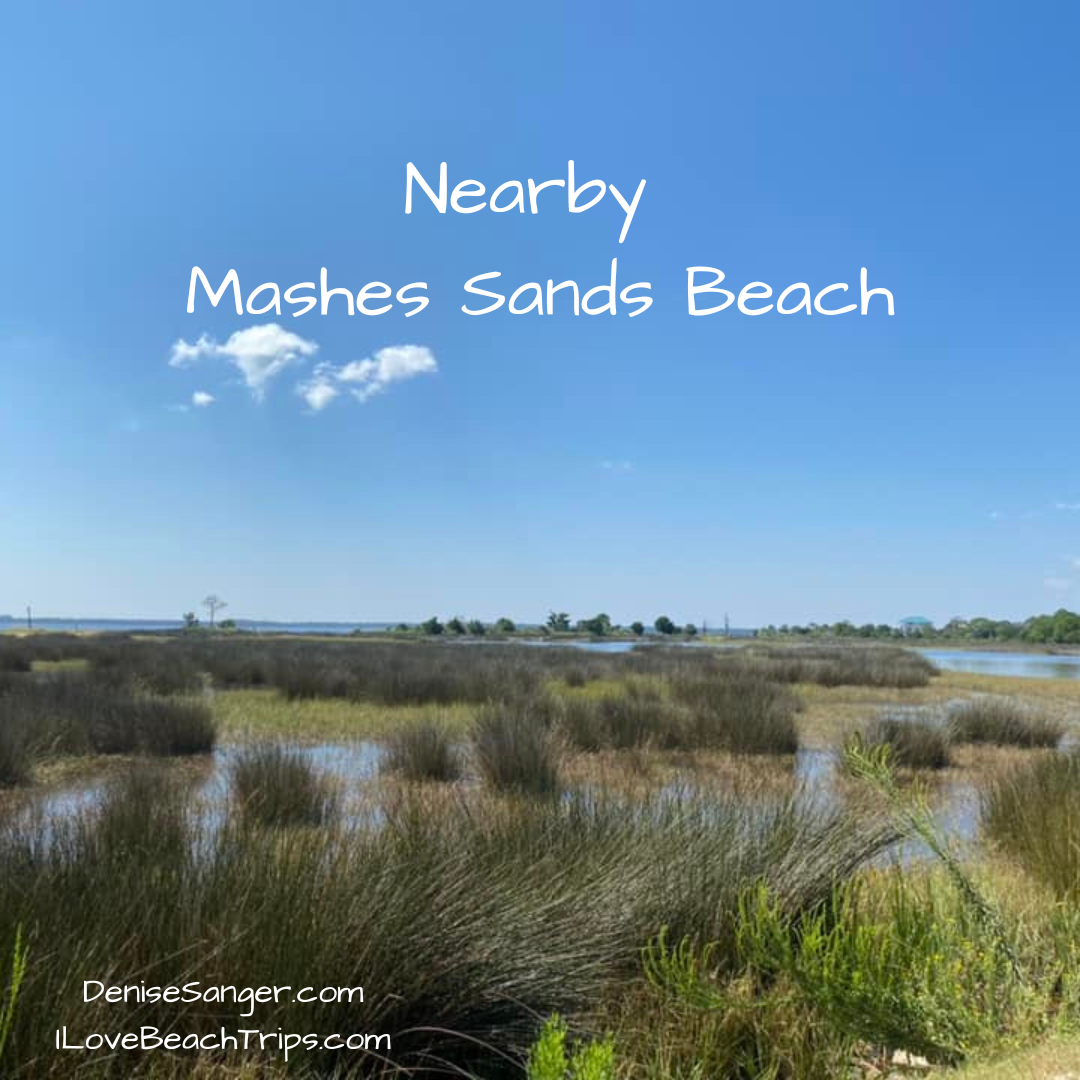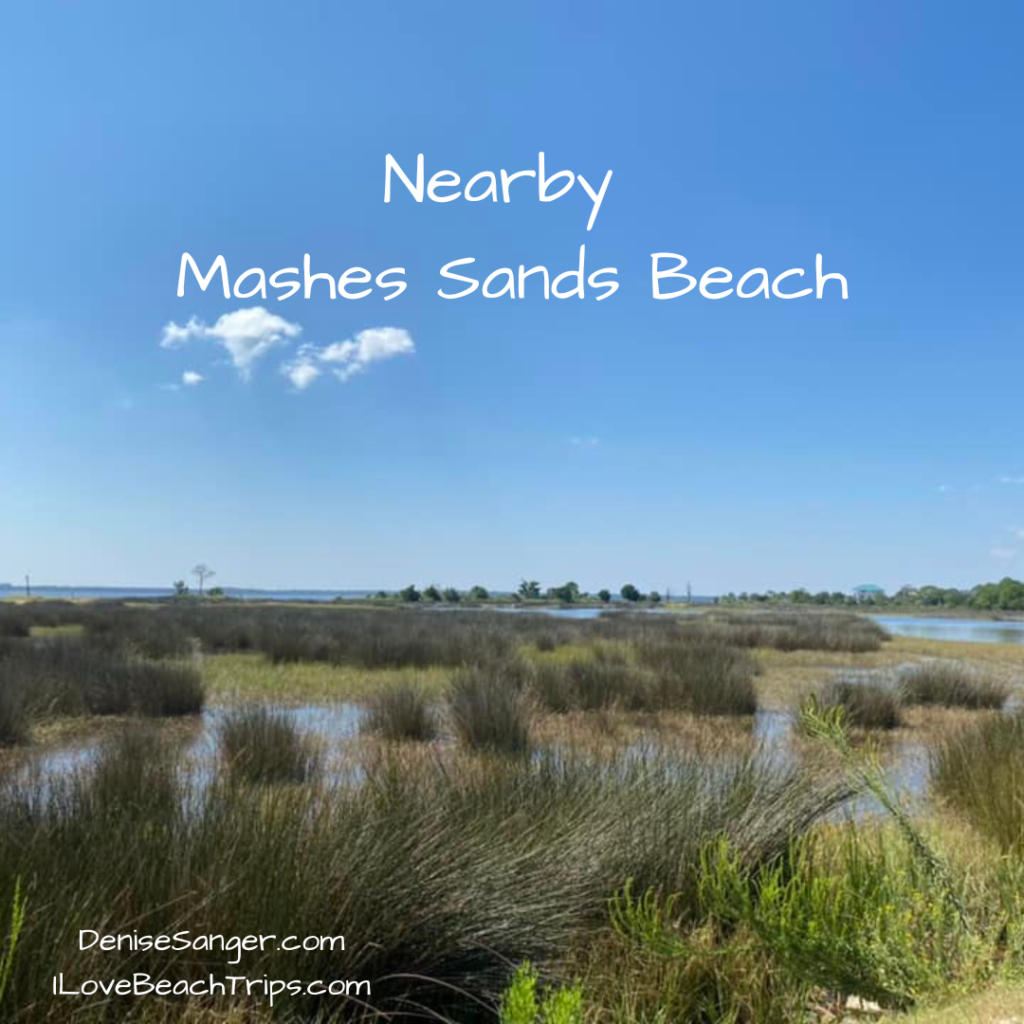 Dog Island Reef
The Dog Island Reef is a great place to snorkel and see amazing marine life. It is located about 10 miles from Carrabelle Beach and about 4 miles from Dog Island itself.
This reef has beautiful white sandy beaches as well as plenty of fishing opportunities. Dog Island is secluded. There are no cars, stores, or restaurants on the island.
Roughly 60% of the island is managed by The Nature Conservancy in cooperation with the Barrier Island Trust as the Jeff Lewis Wilderness Preserve. It is also one of the most important winter nesting areas for Piping Plovers, Snowy Plovers, and American Oystercatchers
Where to stay
When it comes to options on where to stay, there are not many on Alligator Point. Your best bet would be a vacation rental.
As we were driving around on the island, we did see several VRBO properties available for rent. As far as high rises and hotels, you won't find them here.
The closest hotels are located roughly 30 miles away. There also are no grocery stores, restaurants or even fast food restaurants nearby. You will find all of these though in Panacea.
Plan to bring what you need with you as far as food, etc. Also, if you are renting a house, be sure they have beach chairs. You will definitely be using those.
There are many more things to do in Alligator Point Florida, so be sure to explore all the area has to offer!
Upcoming Trip?
I like to use TripAdvisor for booking not only my hotels, but my tickets and rental cars as well. Makes life so much easier with only having to log into one location for my information.
Be sure to grab my travel tips to save you time and money. You'll also be entered into the weekly drawings.
Register here: Get 100 Travel Tips EVERY traveler should know PLUS entered into the weekly drawing.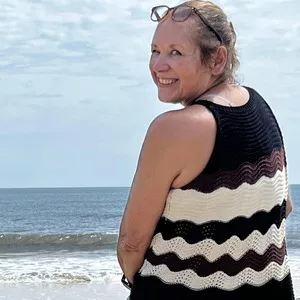 About Denise
Denise Sanger lives a life split between her love for fitness and her passion for travel particularly to the BEACH. Denise also has a love of marketing and lives in beautiful Suwannee County, Florida. You can find out more about Denise here: About Denise