Travel Outfits For The Plane
This article may contain affiliate links. Whenver you buy something through one of these links, I may earn a small commission without any cost to you. Thank you!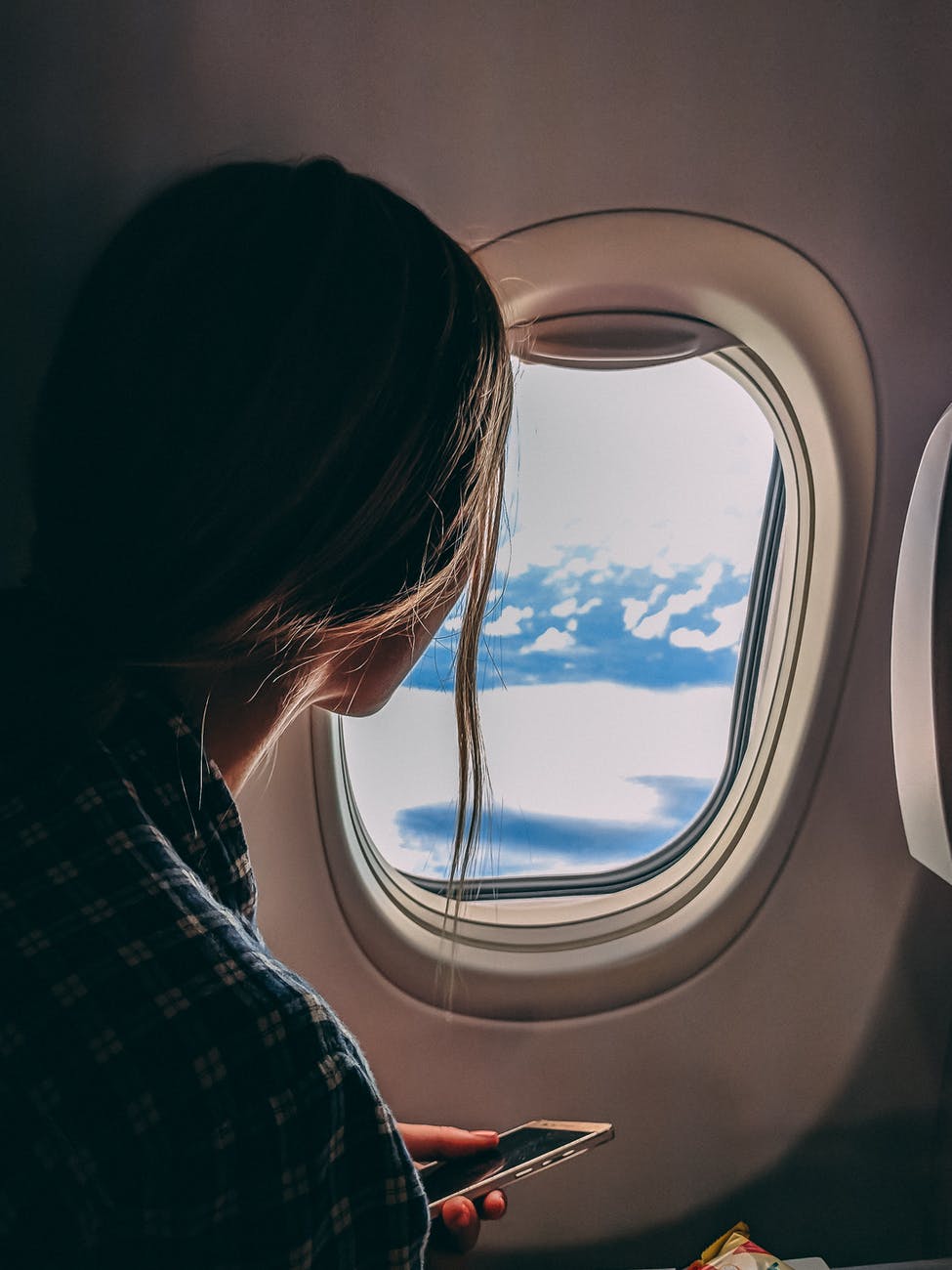 I'm not sure about you but for me when traveling, whether flying or driving, I need to be comfortable. If I'm not comfortable, I twitch, fidget and move constantly making it feel like the flight or drive is twice as long as it actually is. My last flight was a long one with a layover in Atlanta and I arrived looking as fresh as I did in the morning. Here are a few tips for comfortable travel outfits for the plane:
First and best tip I can give anyone when flying is to layer. Sometimes the plane is too warm then other times, it's on the chilly side. Clothes that layer well include t-shirts, tanks, and leggings which can also be worn under a dress along with a lightweight jacket (see LL Bean windbreaker right) or sweater depending on how cold you tend to get.
For me, I wear the same outfit going back home as I do initially flying. Unless you get really dirty which is hard to do when flying, hang your outfit up as soon as you arrive and it'll be ready for you to slip back on.
Next tip? Mix and match. If you stick to a simple color scheme like blue and white or black and white, it's easy to only pack a carry-on bag when flying. Whether it's a long weekend or a week trip, I never check a bag. I learned that lesson quickly when my luggage went missing in action on a trip to Punta Cana.
Don't wear heels. You'd be surprised how often I see women trying to run to catch a flight in heels. That's an accident waiting to happen on airport tile floors. Cute shoes like Skechers Go walk shoes are amazingly comfortable and won't slow you down when running to catch your next flight.
As we are still dealing with the pandemic and it's making flying a bit trying, remember to stay calm and pack your alcohol wipes, hand sanitizer and extra face masks. Slipping them in an outside pocket of your luggage or purse/backpack, will make it easy to wipe things down on and off the plane. You can read about my trip to St. Augustine during the peak of the pandemic earlier this year here: A trip to St. Augustine in a pandemic.
Print out this list and keep it handy to make packing and choosing a travel outfit for your next flight easy:
Cotton clothing (tee/tank, leggings, travel pants) that you can layer.
Lightweight jacket to slip on or off.
Pashima for added warmth on a chilly flight.
Comfortable shoes that you can fast walk in to catch your next flight.
Carry-on luggage so you don't need to check any bags. Reduces the risk of losing your luggage.
Socks you can easily slip on if your feet get cold. I like to wear my wool hiking socks because they're comfy and resist odor.
Hope this helps when choosing travel outfits for the plane. Safe travels!
Upcoming Trip?
I like to use TripAdvisor for booking not only my hotels, but my tickets and rental cars as well. Makes life so much easier with only having to log into one location for my information.
Be sure to grab my travel tips to save you time and money. You'll also be entered into the weekly drawings.
Register here: Get 100 Travel Tips EVERY traveler should know PLUS entered into the weekly drawing.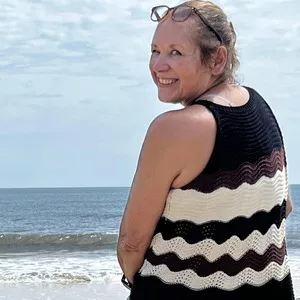 About Denise
Denise Sanger lives a life split between her love for fitness and her passion for travel particularly to the BEACH. Denise also has a love of marketing and lives in beautiful Suwannee County, Florida. You can find out more about Denise here: About Denise