Best Summer Cocktail Tequila and Pick Your Favorite Fruit Recipes
This article may contain affiliate links. Whenever you buy something through one of these links, I may earn a small commission without any cost to you. I really appreciate it as it supports this site and my family. Thank you!
Most of you know I was a bartender, oh a few decades ago. My love has never left as far as creating unique and delicious cocktails. So when I was asked what is the best summer cocktail this year, I knew instantly.
The answer? Anything with tequila!
For me, I personally love tequila because it is something I can drink and not have to worry about a hangover.
If I drink rum, I really do not feel well the next day. Something about all the sugar.
Thank you for reading this post. Don't forget to subscribe! This way you never miss an update, travel deals, discounts and more!! Subscribe to the right------>
And Vodka? That is the sneaky cocktail. One minute you are fine, next minute WHAM!.
So what makes tequila ? It's multi-use. Below are the top cocktails this year using tequila.
At the bottom of this article, I have links to the other top beach cocktails for you to enjoy.
Best Summer Cocktail With Tequila
Top of the list is tequila with any fruit. My favorite is tequila and pineapple.
The first time I heard tequila and pineapple was actually watching reality TV. Teresa of the Real Housewives of New Jersey drinks tequila and pineapple.
Now, we are not going to get into the REASON she drinks it. I talk about pretty much anything but that's too embarrassing for me but know it's delicious!
As far as tequila, my favorites are Jose Cuervo Gold or Patron but there are so many others that are equally delicious. I have a few on my list to try including Casa Noble and Mayenda Tequila Blanco. Choose YOUR favorite.
In addition to pineapple, tequila is fantastic with mango and coconut. Try one of combine for a refreshing beach cocktail.
Best Summer Cocktail – Margarita
Nothing says summer more than a margarita. I'm a purist in that I prefer a classic margarita.
A classic margarita is top shelf tequila with Cointreau, or Grand Marnier and fresh squeezed lime juice. Salt on the rim. Yum!How To Make A Margarita At Home Easily
If you like a sweeter margarita, choose strawberry, watermelon even cucumber/jalapeño. Even better? Make them frozen.
Classic Margarita:
1 shot tequila
1 ounce Cointreau (note most shot glasses are 1.5 ounces)
3/4 ounce (1/2 shot) lime juice
Best Summer Cocktail – Tequila Sunrise
It's another tequila sunrise. Definitely another classic. Easy to make too!
Uses three ingredients. Tequila, orange juice and grenadine. Shake and pour over ice.
2 ounces tequila (a bit more than a shot)
1/2 cup orange juice
1.5 tablespoons grenadine syrup
Best Summer Cocktail – Tequila Ranch Water
This is a new favorite of mine. Tangy yet bubbly and refreshing. Again, three ingredients. Tequila, lime juice and Topo Chico which is sparkling mineral water. Shake and pour over ice.
3 ounces tequila (2 shots)
1 shot lime juice
Fill with Topo Chico to taste.
Best Summer Cocktail – Paloma
Like the classic margarita above except it uses grapefruit juice instead of lime juice. Pour the following ingredients into a salt rimmed glass with ice.
2 ounces tequila
1/2 ounce fresh lime juice
4 ounces grapefruit soda
And there you have it! Pick your favorite or try them all. Here are a few more cocktails to try:
Upcoming Trip?
I like to use Booking for booking not only my hotels, but my tickets and rental cars as well. Makes life so much easier with only having to log into one location for my information.
Be sure to grab my travel tips to save you time and money. You'll also be entered into the weekly drawings.
Register here: Get 100 Travel Tips EVERY traveler should know PLUS entered into the weekly drawing.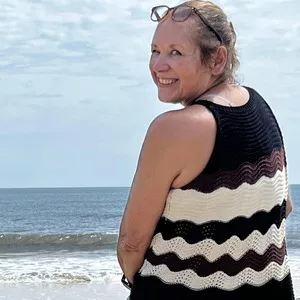 About Denise
Denise Sanger lives a life split between her love for fitness and her passion for travel particularly to the BEACH. Denise also has a love of marketing and lives in beautiful Suwannee County, Florida. You can find out more about Denise here: About Denise