Rosemary Beach Florida: A Guide To The Best Beaches And Attractions
This article may contain affiliate links. Whenever you buy something through one of these links, I may earn a small commission without any cost to you. I really appreciate it as it supports this site and my family. Thank you!
Rosemary Beach, Florida is a charming and picturesque coastal town located along the Gulf of Mexico. This beach town like others on the Florida Panhandle, is known for its stunning white sand beaches and crystal-clear waters and one of the best beaches in this part of the Sunshine State.
Thinking about visiting this beach? Vacationers can look forward to fun activities, from swimming and sunbathing to fishing, kayaking, and paddleboarding or simply relaxing on the beach.
There are plenty of boutique shops, art galleries, and restaurants to explore as well. Whether you're looking for a relaxing beach vacation or an active getaway, Rosemary Beach is a must-visit destination.
Where is Rosemary Beach Florida?
Rosemary Beach is a small beach town located on the eastern end of Florida's panhandle. It is situated in Walton County, just east of Destin and south of Panama City Beach.
Thank you for reading this post. Don't forget to subscribe! This way you never miss an update, travel deals, discounts and more!! Subscribe to the right------>
The nearest airport is Panama City Beach NW Florida Beaches (ECP) (14.08 mi). Other nearby airports are Destin (DSI) (28.28 mi), Valparaiso Destin-Ft Walton Beach (VPS) (34.57 mi), Pensacola (PNS) (70.91 mi).
Driving? I-10 is the closest freeway. Exit to FL-77 which will then lead you to US-98 the Scenic Highway. The drive is roughly 30 minutes from PCB.
Geography
The town is bordered by the Gulf of Mexico to the south and by Lake Powell, one of the largest coastal dune lakes in the area, to the north.
Rosemary Beach is a planned community that spans just over 100 acres and well laid out with a central square. Beautiful West Indies vibes and features a mix of brightly colored homes, shops, and restaurants.
The town is surrounded by natural beauty, including pristine white sand beaches, crystal-clear waters, and lush vegetation.
Visitors can explore the area by foot or by bike, and there are several parks and nature preserves nearby, including Camp Helen State Park and Point Washington State Forest.
Weather
Rosemary Beach enjoys a subtropical climate, with hot summers and mild winters. The town experiences an average of 320 days of sunshine per year, making it an ideal destination for outdoor activities.
During the summer months, temperatures can reach the mid-90s, while winters are typically mild, with temperatures in the 60s and 70s.
Visitors should be aware that hurricane season runs from June to November, and severe weather can occur during this time.
Attractions
Beaches
Rosemary Beach is home to some of the most beautiful beaches in Florida. Visitors can enjoy the crystal-clear waters and white sand beaches that stretch for miles.
The main beach is located at the heart of the town and is easily accessible from any location. The beach is perfect for swimming, sunbathing, and relaxing.
Parks and Trails
There are several parks and nature trails in Rosemary Beach that offer visitors a chance to explore the natural beauty of the area. The Rosemary Beach Nature Trail is a popular destination for hikers and bikers.
The trail winds through the forest and offers stunning views of the Gulf of Mexico. The parks in the area are perfect for families with children. They offer playgrounds, picnic areas, and plenty of open space for games and activities.
Restaurants and Bars
Rosemary Beach is known for its vibrant food and drink scene. There are several restaurants and bars in the area that offer a range of cuisines and atmospheres.
Visitors can enjoy fresh seafood, classic American fare, and international cuisine. The bars in the area offer a range of drinks, from craft beer to signature cocktails.
Things To do In Rosemary Beach florida
There are plenty of activities to keep you busy on a beach getaway to Rosemary Beach. From water sports to golf to hiking and kayaking, there is something for everyone.
Water Sports
With the Gulf of Mexico right at its doorstep, Rosemary Beach is the perfect destination for water sports enthusiasts.
Rent paddleboards, kayaks, and jet skis from local rental companies and explore the crystal-clear waters.
For those who prefer a more relaxing experience, there are plenty of beach chairs and umbrellas available for rent if you forget to bring yours.
Golf
Want to golf on vacation? You are in luck! There are several, beautiful golf courses open to the public in this area of the Panhandle. Call for tee times.
Accommodations
Rosemary Beach, Florida, offers a wide range of accommodation options to suit every budget and preference. From luxurious hotels to cozy vacation rentals, visitors can choose from a variety of options.
Hotels
For those looking for a luxurious stay, Rosemary Beach has a few high-end hotels that offer top-notch amenities and services. I have put a link below of the top hotels.
Vacation Rentals
Rosemary Beach is also known for its cozy vacation rentals. Feel like you are in your own home except with a view of the beach.
Most vacation rentals in Rosemary Beach come fully equipped with modern amenities, including a fully equipped kitchen, Wi-Fi, and cable TV.
They are also conveniently located, with most being just a short walk from the beach. Below is a link to Rosemary Beach vacation rentals.
Upcoming Trip?
I like to use Booking for booking not only my hotels, but my tickets and rental cars as well. Makes life so much easier with only having to log into one location for my information.
Be sure to grab my travel tips to save you time and money. You'll also be entered into the weekly drawings.
Register here: Get 100 Travel Tips EVERY traveler should know PLUS entered into the weekly drawing.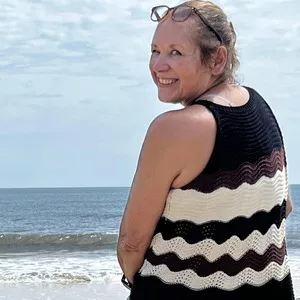 About Denise
Denise Sanger lives a life split between her love for fitness and her passion for travel particularly to the BEACH. Denise also has a love of marketing and lives in beautiful Suwannee County, Florida. You can find out more about Denise here: About Denise