Top Gifts For Travel Couples
This article may contain affiliate links. Whenever you buy something through one of these links, I may earn a small commission without any cost to you. I really appreciate it as it supports this site and my family. Thank you!
Love to travel with your honey? Traveling as a couple can be an incredible journey. Below are the top gifts for travel couples this year.
Finding the perfect gift for such adventurous souls can be fun and also difficult. Whether they're globe-trotters, beach lovers, boondocking campers or weekend warriors, below are the top gifts for a travel couple whose hearts belong to exploring the world:
Scratch-off World Map
A stylish map allowing them to scratch off countries they've visited, making their adventures a visual delight.
Couples' Travel Journal
A beautifully crafted journal to document their journeys, complete with prompts for shared memories. I absolutely LOVE this one: Couple's Travel Journal
Thank you for reading this post. Don't forget to subscribe! This way you never miss an update, travel deals, discounts and more!! Subscribe to the right------>
Portable Picnic Backpack
For romantic picnics amidst breathtaking landscapes, this backpack is packed with essentials for an impromptu feast.
Matching Passport Holders
Personalized holders to keep their travel documents safe and stylish.
Travel-themed Puzzle
A puzzle featuring a stunning travel destination, perfect for cozy nights in or leisurely mornings.
Compact Camera
A high-quality camera to capture their escapades and preserve moments forever. This is mine, and I take it everywhere: Travel Camera
Dual Travel Hammock
A lightweight hammock for two, ideal for relaxing under the stars wherever their journey takes them.
Travel-themed Subscription Box
Monthly boxes filled with destination-inspired goodies, fueling their wanderlust between trips. There are two I love and recommend. They are:
Beachly Box, which is a monthly box filled with everything beach lovers want. Ships each season. Check them out here: Beachly Box
The other one is the Outdoor Box for folks that really live life outdoors. Check them out here: Outdoor Box
Travel Board Game Set
Portable games for endless fun on the road or during downtime on their travels.
Adventure Bookends
Decorative bookends resembling suitcases, adding a touch of wanderlust to their home.
Portable Espresso Maker
For the coffee-loving duo, a compact espresso maker to brew their favorite cup wherever they roam.
Customized Travel Tote Bags
Personalized tote bags for their travel essentials, making airport waits and sightseeing stylish and convenient. This is a fantastic one for me or women: Custom Travel Tote Bag
Collapsible Water Bottles
Reusable, collapsible bottles to stay hydrated on their adventures without taking up space.
City-specific Cookbooks
Cookbooks featuring recipes from their favorite travel destinations, allowing them to savor memories at home.
Travel-themed Wall Art
Art pieces depicting iconic landmarks or beautiful landscapes to adorn their home and keep their wanderlust alive.
From documenting their escapades to adding comfort and style to their adventures, these gifts are perfect for celebrating the love and wanderlust shared by the traveling couple.
Cheers to their next voyage and the joy these gifts bring to their journey together!
The links below will help you plan your next getaway:
Upcoming Trip?
I like to use Booking for booking not only my hotels, but my tickets and rental cars as well. Makes life so much easier with only having to log into one location for my information.
Be sure to grab my travel tips to save you time and money. You'll also be entered into the weekly drawings.
Register here: Get 100 Travel Tips EVERY traveler should know PLUS entered into the weekly drawing.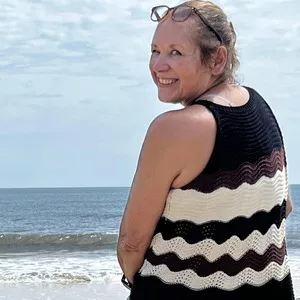 About Denise
Denise Sanger lives a life split between her love for fitness and her passion for travel particularly to the BEACH. Denise also has a love of marketing and lives in beautiful Suwannee County, Florida. You can find out more about Denise here: About Denise