Best Gifts For Men That Love To Travel
This article may contain affiliate links. Whenever you buy something through one of these links, I may earn a small commission without any cost to you. I really appreciate it as it supports this site and my family. Thank you!
Whether he's a jet-setting businessman, an outdoor explorer, or an urban wanderer, finding the best gifts for men that love to travel is not always easy.
From practical essentials to unique gadgets, here's a list of 20 gifts that will make his travel experiences even more enjoyable.
Unwrap Adventure: 20 Must-Have Gifts for Travel-Loving Gents! 🌍✈️
Personalized Toiletry Bag: Every globe-trotting gent needs a stylish and personalized toiletry bag to keep his essentials organized. Choose one with his initials or a special message for that extra touch of thoughtfulness.
This is the one I carry in my Etsy shop: Personalized Toiletry Bag In Embossed Pattern Water-Resistant Best seller.
Thank you for reading this post. Don't forget to subscribe! This way you never miss an update, travel deals, discounts and more!! Subscribe to the right------>
Compact Travel Pillow: Give the gift of comfort with a compact travel pillow that provides neck support on long flights or road trips.
Portable Power Bank: Help him stay connected on the go with a high-capacity power bank to keep his devices charged.
Noise-Canceling Headphones: Block out the world and travel in peace with a pair of noise-canceling headphones for the ultimate audio experience.
Multi-Function Travel Adapter: Ensure he stays charged and connected internationally with a versatile travel adapter that works in multiple countries.
Collapsible Water Bottle: Stay hydrated without taking up valuable luggage space with a collapsible water bottle.
Scratch-Off World Map: Let him proudly display his travel conquests with a scratch-off world map that reveals vibrant colors as he explores new destinations.
Travel-Friendly Cologne: Keep him smelling fresh on the road with a compact and travel-friendly cologne.
Durable Luggage Tags: Upgrade his luggage game with durable and stylish luggage tags that stand out in a sea of black suitcases.
Packable Rain Jacket: Ensure he stays dry in unexpected downpours with a packable, water-resistant jacket.
Adventure-Ready Camera Bag: For the photography enthusiast, a camera bag with compartments for lenses and accessories is a thoughtful choice.
Ergonomic Travel Pillow: Opt for a travel pillow that not only supports his neck but also provides ergonomic comfort for a good night's sleep.
Compact Hammock: Elevate his outdoor adventures with a lightweight and packable hammock for impromptu relaxation sessions.
Smartphone Photography Kit: Help him capture the perfect travel shots with a smartphone photography kit featuring lenses, tripods, and more.
Convertible Travel Backpack: A versatile travel backpack that can easily transform into a day pack or be expanded for extra storage is a practical gift for any traveler.
Quick-Dry Microfiber Towel: Upgrade his towel game with a quick-dry and compact microfiber towel for on-the-go adventures.
Travel-Size Grooming Kit: A grooming kit with travel-sized essentials is a convenient gift for the man who likes to stay polished on the road.
Pocket-Sized Portable Grill: For the outdoor enthusiast, a compact grill that fits in his backpack ensures he can enjoy a barbecue wherever he roams.
Collapsible Travel Cup: Perfect for hot beverages on chilly mornings or impromptu picnics, a collapsible travel cup takes up minimal space.
Adventure Journal: Encourage him to document his travel tales and memories with a high-quality adventure journal.
This list ensures that the travel-loving man in your life is well-equipped and ready for any adventure that comes his way. Happy gifting, and may his journeys be filled with excitement and discovery!
The following links will help you find the Best Gifts For Men That Love To Travel
Upcoming Trip?
I like to use Booking for booking not only my hotels, but my tickets and rental cars as well. Makes life so much easier with only having to log into one location for my information.
Be sure to grab my travel tips to save you time and money. You'll also be entered into the weekly drawings.
Register here: Get 100 Travel Tips EVERY traveler should know PLUS entered into the weekly drawing.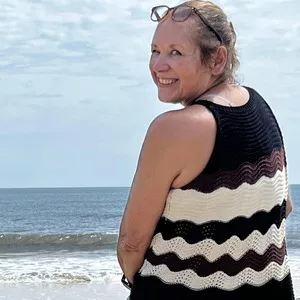 About Denise
Denise Sanger lives a life split between her love for fitness and her passion for travel particularly to the BEACH. Denise also has a love of marketing and lives in beautiful Suwannee County, Florida. You can find out more about Denise here: About Denise