Tropical Beach Inspired Chicken Wings
This article may contain affiliate links. Whenever you buy something through one of these links, I may earn a small commission without any cost to you. I really appreciate it as it supports this site and my family. Thank you!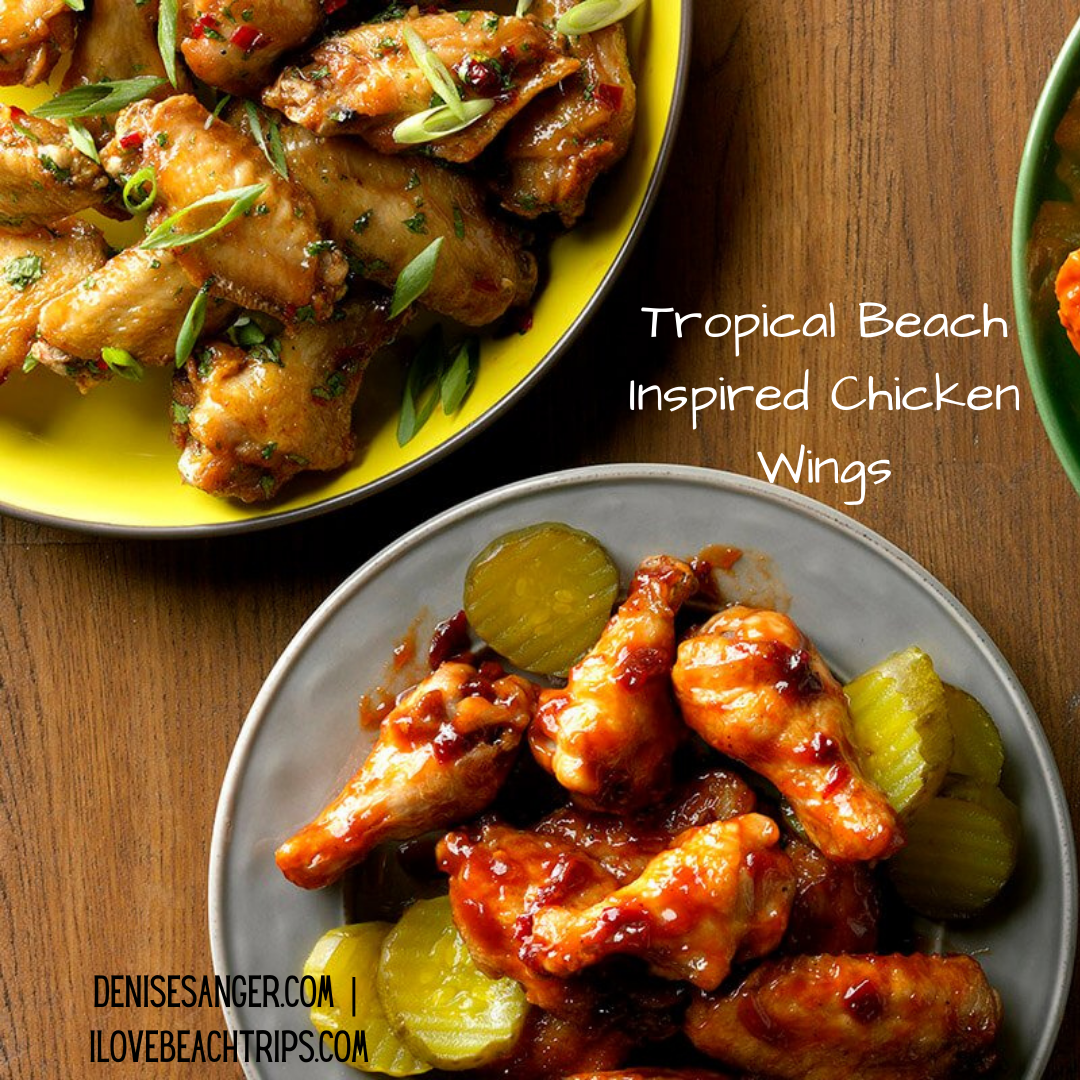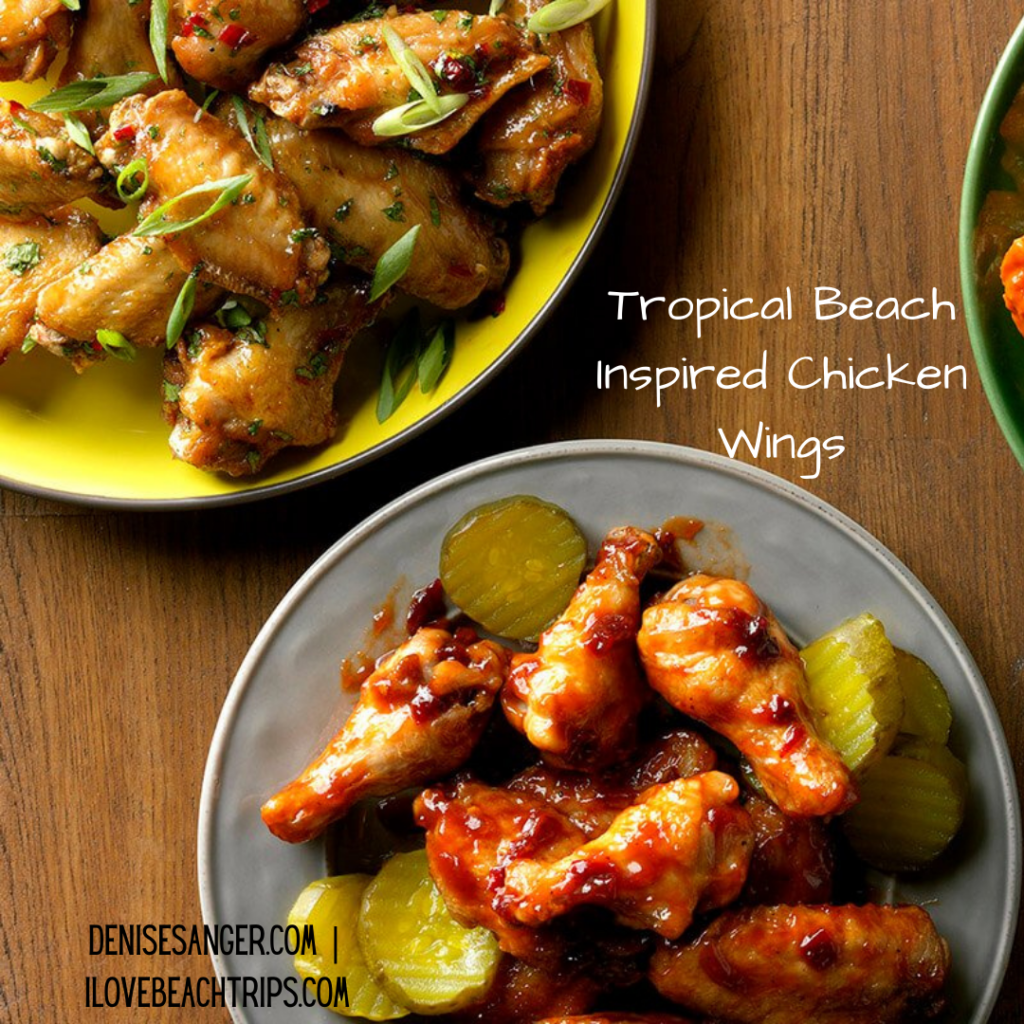 Chicken wings! I absolutely love chicken wings no matter what time of the year it is but even more so when it's Super Bowl Sunday. And the best chicken wings EVER? Tropical Beach Inspired Chicken Wings!
Not only do these chicken wings taste amazing, they instantly transfer my brain to beach vacay mode. The pineapples, sweet sauce and scrumptious flavors leave you begging for more.
Believe it or not, this recipe I found years ago at a Food Lion grocery store. Delicious and easy too. The ingredients are:
INGREDIENTS
3 pounds chicken wings
1 cup pineapple juice
1/2 cup soy sauce
1/4 cup light brown sugar
1/4 cup low-sodium chicken broth
2 medium cloves garlic, minced
1 tablespoon Thai sweet chili sauce
Sliced scallions for garnish
Grilled pineapple rings for garnish
To prepare these little pieces of chicken heaven, you:
DIRECTIONS
In a bowl, whisk together pineapple juice, soy sauce, light brown sugar, chicken stock, garlic, and chili sauce. Pour half of sauce into bag of chicken, seal bag, and toss to coat. Cover remaining sauce in bowl with plastic wrap and refrigerate. Place bag of chicken in refrigerator and let marinate for at least 1 hour and up to 8 hours.
Remove wings from marinade, allowing excess to drip off; discard marinade. Place wings medium heat grill, occasionally brushing with reserved sauce and turning wings, until wings are well browned and cooked through, about 30 minutes.
Serve chicken wings with thinly sliced scallions and grilled pineapple, if desired.
And that's it! One of the easiest recipes I've ever found and even though I no longer have a store near me, I thank Food Lion. Enjoy!
p.s. Make dessert to these Tropical Beach Inspired Chicken Wings a Bushwhacker. Get the recipe here: How to make a frozen Bushwhacker
Upcoming Trip?
I like to use TripAdvisor for booking not only my hotels, but my tickets and rental cars as well. Makes life so much easier with only having to log into one location for my information.
Be sure to grab my travel tips to save you time and money. You'll also be entered into the weekly drawings.
Register here: Get 100 Travel Tips EVERY traveler should know PLUS entered into the weekly drawing.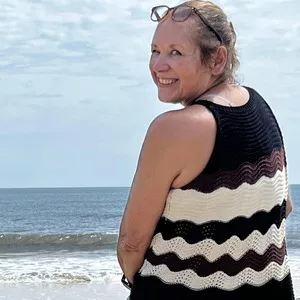 About Denise
Denise Sanger lives a life split between her love for fitness and her passion for travel particularly to the BEACH. Denise also has a love of marketing and lives in beautiful Suwannee County, Florida. You can find out more about Denise here: About Denise