Budget friendly hotels in Panama City Beach with a pool.
This article may contain affiliate links. Whenver you buy something through one of these links, I may earn a small commission without any cost to you. Thank you!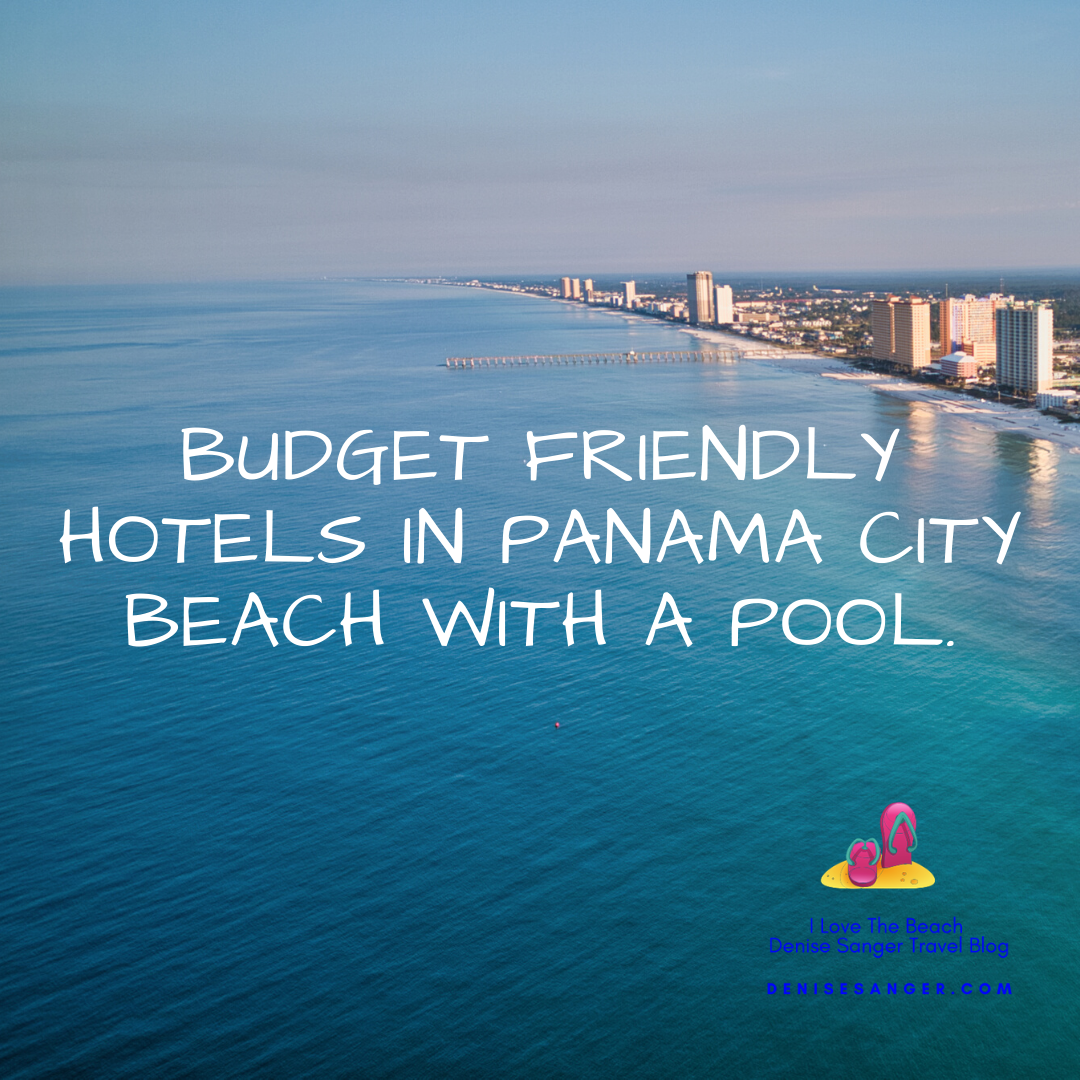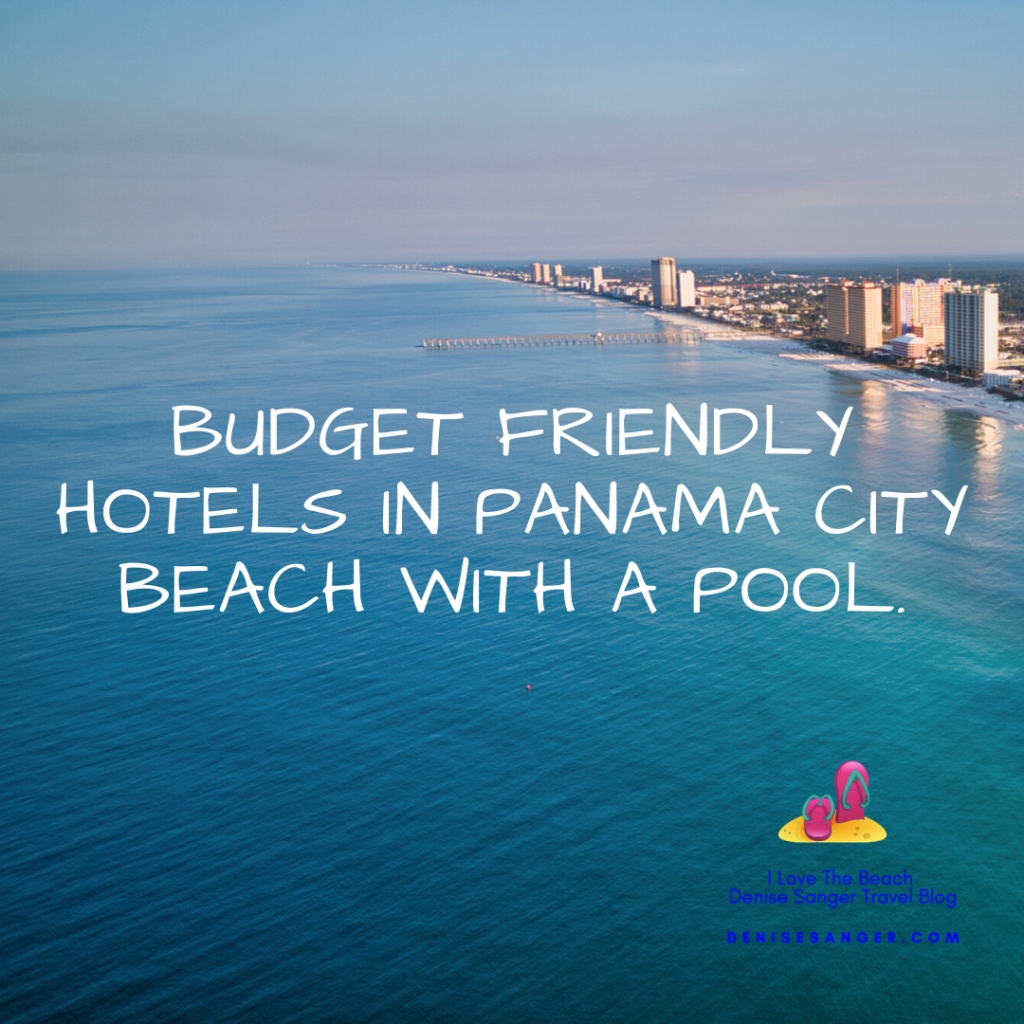 We vacation several times a year in Panama City Beach and truly can't wait to get there this year. We canceled our vacation in May as there are too many unknowns but are monitoring updates daily so we can book as soon as possible. Because we vacation as often as we do, we've tried out several budget friendly hotels in Panama City Beach. When we book, we also make sure the hotel has a pool for when it's a bit too hot on the beach.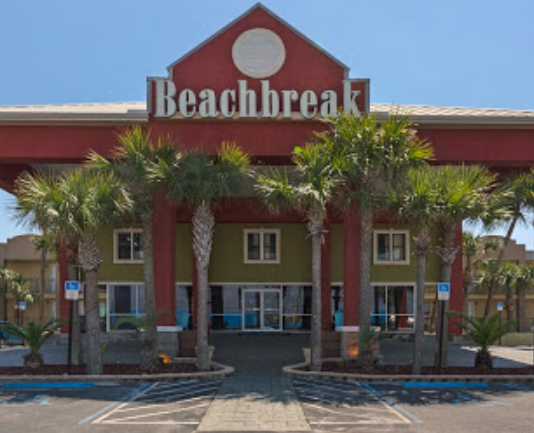 We've stayed in quite a few hotels but as far as cheap with a pool oceanfront, there are a few that top the list: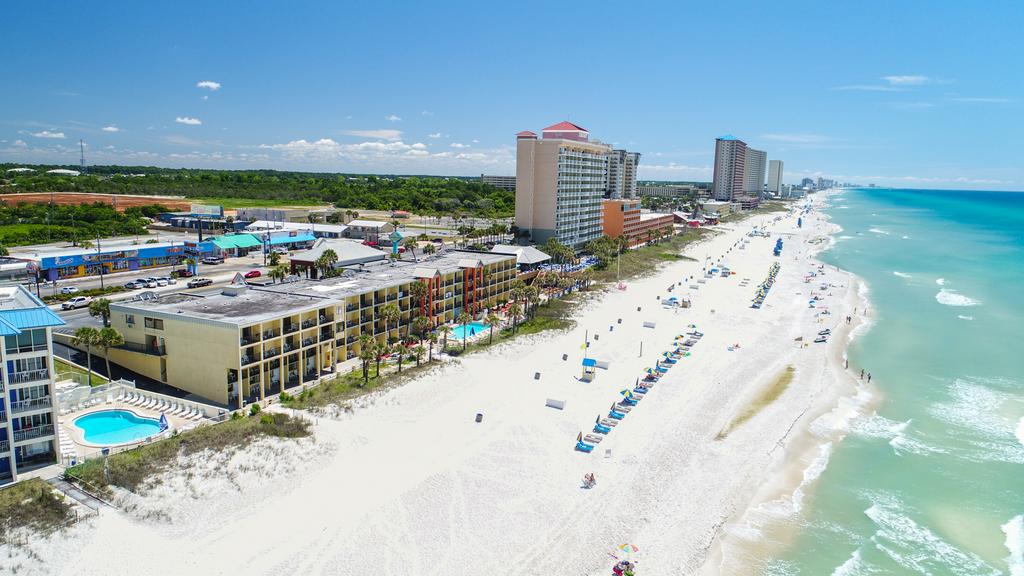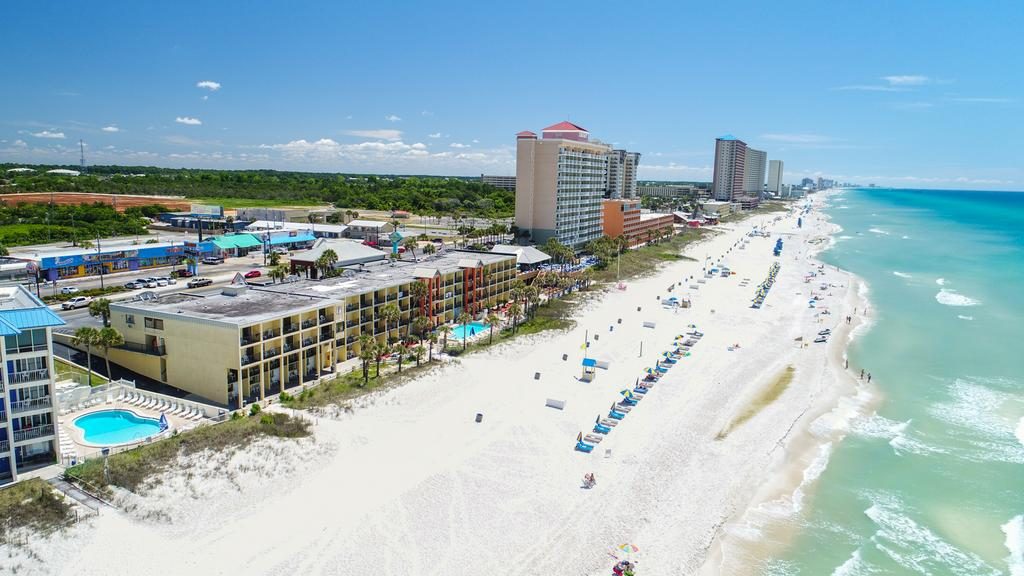 BeachBreak By The Sea. This hotel is actually part of a group of hotels that I believe is owned by the same company. In all honestly I need to tell you for YEARS we've stayed at The Legacy By The Sea which is in many of my beach pics. The past few years, we've noticed a decline in the hotel itself so will not be returning this year. The BeachBreak is on the other side of the restaurant/bar that is between the two hotels – The Barefoot Hideaway. Same beach, same bar but the hotel seems to be in better condition. The reason we chose Legacy was because they were mini one bedroom type suites with a kitchenette in the center. BeachBreak also has a mini kitchenette and the beautiful beachfront ocean views at roughly 75% of the cost of The Legacy.
Casa Loma. Laid back, older hotel. The way my family looks at it is we spend the majority of our time outside. This hotel has gorgeous beach views and the pool we like to relax in after a day spent on the beach. Staff has always been very friendly and we haven't had any issues the few times we've stayed over the years. We are due for a return trip and may make that happen this season because they're prices are always affordable. This hotel is farther than we like from Pier Park.
Days Inn by Wyndham Panama City Beach. For a budget hotel, this one is on the nice side. The view from your hotel room is let's just say stunning. After all that's why we return time after time after to PCB and why it's my #1 beach. Run and pick up some breakfast from the complimentary breakfast bar and enjoy watching the sunrise from your private balcony. This budget hotel is definitely a keeper in my book.
And don't forget about camping. If you own an RV, pop-up camper or tent, you can find campsites for as little at $35. Racoon River is a great option. It may not be directly on the ocean but it is within walking distance and conveniently located near all the PCB attractions including shopping and dining. This is where I plan to stay at least one trip this summer.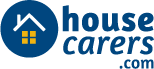 My husband and I at this point, empty nest travelers that we are, prefer low-key, relaxing budget friendly beach vacations. We spend the majority of our time outside. After all isn't that why we all go to the beach anyway?
Happy traveling,
Denise
Upcoming Trip?
I like to use TripAdvisor for booking not only my hotels, but my tickets and rental cars as well. Makes life so much easier with only having to log into one location for my information.
Be sure to grab my travel tips to save you time and money. You'll also be entered into the weekly drawings.
Register here: Get 100 Travel Tips EVERY traveler should know PLUS entered into the weekly drawing.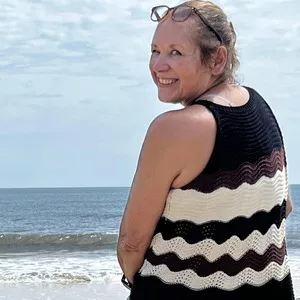 About Denise
Denise Sanger lives a life split between her love for fitness and her passion for travel particularly to the BEACH. Denise also has a love of marketing and lives in beautiful Suwannee County, Florida. You can find out more about Denise here: About Denise