The Best Panama City Beach Wineries And Wine Tastings
This article may contain affiliate links. Whenever you buy something through one of these links, I may earn a small commission without any cost to you. I really appreciate it as it supports this site and my family. Thank you!
Panama City Beach may be well known for its beautiful beaches and crystal-clear waters. You may be surprised to learn that there are also several Panama City Beach wineries to stop and visit if you love wine.
Lately, Panama City Beach has become a popular destination for wine lovers as well as beach lovers. Or should I say both beach and wine lovers enjoy a PCB vacation?
Panama City Beach is a true entertainment destination for many reasons. Water sports and activities, beachcombing, delicious restaurants and yes wineries make this a perfect stop for couples and girls trips.
Depending on the time of year you are vacationing in Panama City Beach, you might also be able to enjoy a wine festival nearby.
Thank you for reading this post. Don't forget to subscribe! This way you never miss an update, travel deals, discounts and more!! Subscribe to the right------>
No time to read right now? Check rates and availability at top hotels and resorts here: Panama City Beach Hotels and Resorts.
With a growing number of wineries and wine-tasting rooms, whether you're a seasoned wine connoisseur or just starting to explore the world of wine, you're sure to find something you love in this part of the Sunshine State.
Here are a few of the best wineries and finest wine tastings to enjoy in the area:
Panama City Beach Winery
Starting with the Panama City Beach Winery, located at 8730 Thomas Drive, this winery offers an array of fruit wines made with real fruit without added sugar.
From a key lime wine to frozen wine slushies, you will certainly enjoy their complimentary wine tastings.
The slushies top my yummy list, but the great wines are out of this world considering they are not made with added sugar.
This winery is open six days a week if you would like to stop in and pick up their select wines. They also ship and offer wedding tastings and events. 
Check rates and availability for the closest hotels to Panama City Beach Winery and Duplin Winery here: Panama City Beach Hotels
Duplin Winery
Duplin Winery is the largest winery in North Carolina and the second-largest winery in the United States. Even better? They have a tasting room in Panama City Beach that you can visit while on vacation.
The winery also called the Winery of the South, is located at 10101 Panama City Beach Parkway and also offers tours of the production facility as well as a southern-style wine tasting experience. Panama City Beach is actually their third location.
This is the largest muscadine winery in the world, and it is located about a mile from downtown Panama City. They also have a second location in North Myrtle Beach, South Carolina, and another location in Rose Hill, North Carolina.
The tasting room at Duplin Winery is a large and airy space with a relaxed atmosphere which is perfect for large groups. In addition to the tasting room, there are several large tasting bars located throughout the property.
Enjoy a few different tasting flights ready to go or pick your own selection of their award-winning wine list. There is often live entertainment including live music at this winery to also enjoy.
The staff is knowledgeable and friendly Be sure to enjoy one of their wine tastings and hand-bottling demonstrations. One of the top Florida wineries in my opinion.
Three Oaks Winery
Next, is Three Oaks Winery is located in the town of Freeport, a roughly 45-minute drive from Panama City Beach. In addition to outstanding wines including reds, whites, and fruit wines, there is also a restaurant on site.
Three Oaks Winery is located on a beautiful piece of property with a large outdoor patio. The tasting room is small and intimate and the friendly staff is very knowledgeable about the wines.
In addition to eating in the restaurant, you can also enjoy wine and cheese tasting. Their location is 3348 Highway 79, Vernon, FL, and is a must-visit for wine lovers.
This is a quaint, small town vibe area. Be sure to leave time to explore.
Check rates and availability for accommodations in Freeport, Florida here: Vacation Rentals Freeport Florida
Chautauqua Vineyard & Winery
You will find Chautauqua Vineyard & Winery in the city of Defuniak Springs in the rolling hills of Northwest Florida. Yes, Florida does have hills.
The name Chautauqua is a Native American word meaning "bag tied in the middle." While Panama City Beach is located in Bay County, Chautauqua Vineyards and Winery is located in Walton County.
This winery offers a variety of wines, including reds, whites, and dessert wines. The winery also has a restaurant where you can relax and enjoy your wine over a delicious meal.
The winery is set on a gorgeous piece of property with stunning views of the surrounding countryside.
The muscadine grape used in the making of their wines are two native grape varieties called Carlos Muscadine and Noble Muscadine sourced from the highest quality vineyards that sit on acres of land nearby.
This winery offers free wine tastings. The tasting room is small and intimate, but the staff is friendly and knowledgeable. Even casual wine drinkers will feel at home in this winery.
They offer a variety of tasting flights, as well as cheese pairings and there is a gift shop on site also.
Check rates and accommodations for Defuniak Springs here: Best Defuniak Springs Vacation Rentals
Emerald Coast Wine Cellars
Emerald Coast Wine Cellars is located in nearby Miramar Beach and is the second location for Chautauqua Vineyard and Winery.
Emerald Coast carries all the Chautauqua Wine that you can enjoy at a wine bar inside the shop. Grab a glass of wine from their extensive wine list, then walk across the road and stroll along the white sandy beaches. 
Check rates and accommodations for Miramar Beach here: Top Resorts Miramar Beach
Planning Information
Below is more information to help you plan your getaway to Panama City Beach and nearby Florida Panhandle Destinations:
Upcoming Trip?
I like to use Booking for booking not only my hotels, but my tickets and rental cars as well. Makes life so much easier with only having to log into one location for my information.
Be sure to grab my travel tips to save you time and money. You'll also be entered into the weekly drawings.
Register here: Get 100 Travel Tips EVERY traveler should know PLUS entered into the weekly drawing.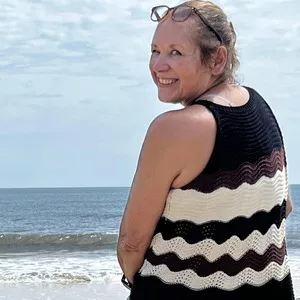 About Denise
Denise Sanger lives a life split between her love for fitness and her passion for travel particularly to the BEACH. Denise also has a love of marketing and lives in beautiful Suwannee County, Florida. You can find out more about Denise here: About Denise