The Most Incredible Sarasota Beaches You Must Visit!
This article may contain affiliate links. Whenever you buy something through one of these links, I may earn a small commission without any cost to you. I really appreciate it as it supports this site and my family. Thank you!
Sarasota is not only one of the prettiest destinations in the Sunshine State, Sarasota beaches are also some of the most beautiful of the Gulf Coast Beaches, but in the United States.
From white sand shores to vibrant coastal wildlife, there are plenty of amazing incredible Sarasota beaches to explore in this paradise.
Where is Sarasota?
The closest airport to Sarasota is….Sarasota! The Sarasota-Bradenton International Airport is easy to fly in and out of from most major airports.
Other nearby airports include St. Petersburg-Clearwater International Airport, Tampa International Airport, and Southwest Florida International Airport in Fort Myers.
Thank you for reading this post. Don't forget to subscribe! This way you never miss an update, travel deals, discounts and more!! Subscribe to the right------>
Driving? That is easy as well. The easiest way to get to Sarasota County is by Interstate 75. This road connects people who are visiting Sarasota, Venice and North Port.
The road is also far away from the heart of those cities, so there is no traffic. Gorgeous scenery along the way.
When is the best time to visit Sarasota?
The best time to visit this gorgeous city and beach on Florida's Gulf of Mexico is the months of March through May. The temps are a perfect upper 70s to mid 80s during the day.
Off season for this area is June through October as it is for many Florida beaches This, however, is also hurricane season.
Sarasota Beaches
There are several breathtaking beaches near Sarasota. I have listed them below beginning with Siesta Key.
Siesta Beach
Experience one of the best beaches in Sarasota with a visit to Siesta Beach.
This stunning white sand beach boasts the world's finest, whitest sand and offers an unforgettable sunset. The sunset is breathtaking with its westward-facing location over the Gulf of Mexico.
With plenty of amenities like volleyball courts, playgrounds and picnic sites, this is the perfect spot to relax and unwind after a day of exploration.
Lido Beach
Close to downtown Sarasota and other popular attractions, Lido Beach is another must-visit beach.
Here you'll find miles of white sand, crystal clear water and the iconic abutting sandbar that extends out into the Gulf of Mexico.
With plenty of shopping, dining and recreational activities within walking distance, Lido Beach offers an ideal escape for your Sarasota vacation.
Longboat Key Beach
Another of the most incredible Sarasota beaches is Longboat Key Beach. Located on the south end of Longboat Key, this beach offers stunning white sand shores along with natural landscaping and crystal-clear waters.
It's also home to a number of exciting activities like kite surfing, fishing, kayaking, biking and more. With so many amenities in one beautiful setting, you're sure to find plenty of things to enjoy here!
Caspersen Beach
Caspersen Beach is one of the great Sarasota beaches, and it's perfect for wildlife viewing! This stunning spot features a wide variety of birds, fish, and other wildlife. The perfect beach for nature lovers.
You'll be able to spot pelicans, seagulls, dolphins, manatees and more. And if you want to really get up close and personal with the local wildlife, Caspersen Beach also offers a guided tour that will take you through the beautiful landscape.
Nokomis Beach
Nokomis Beach is one of the most popular Sarasota beaches, and it's easy to see why! This stunning beach features miles and miles of white sand beaches, with stunning seaside views.
It's also the perfect spot for beach goers looking to have some fun – you can go scuba diving, swimming, fishing, or just soak up the sun. For an unforgettable day out, head on over to Nokomis Beach!
Where To Stay?
There are many options for accommodations for your Sarasota beach vacation.
From picking out a beach house or condo in one of the high rises to a hotel in the heart of Sarasota, you will find the perfect place to hang your beach towel.
You know I prefer to be on the beach, so renting a place is my number choice. You can get info here: Vacation Rental Homes
Plenty of resort and hotel options who prefer those. Choose between Lido Resort or a chain hotel like Holiday Inn. Get more details here: Hotels Sarasota Beach
When you are ready for a beach vacation you'll never forget, you find what you are looking in Sarasota.
Upcoming Trip?
I like to use Booking for booking not only my hotels, but my tickets and rental cars as well. Makes life so much easier with only having to log into one location for my information.
Be sure to grab my travel tips to save you time and money. You'll also be entered into the weekly drawings.
Register here: Get 100 Travel Tips EVERY traveler should know PLUS entered into the weekly drawing.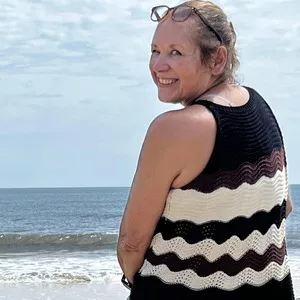 About Denise
Denise Sanger lives a life split between her love for fitness and her passion for travel particularly to the BEACH. Denise also has a love of marketing and lives in beautiful Suwannee County, Florida. You can find out more about Denise here: About Denise