Most Romantic Beaches in Florida on the Gulf Coast
This article may contain affiliate links. Whenever you buy something through one of these links, I may earn a small commission without any cost to you. I really appreciate it as it supports this site and my family. Thank you!
Best Florida Beaches For Couples: Most Romantic Beaches in Florida on the Gulf Coast
Are you looking for the best Florida beaches for couples? Or maybe you have a honeymoon or anniversary in the future and would like to find the most romantic beaches in Florida?
How perfect it would be to take a trip to one of the most beautiful beaches in Florida to celebrate your love. From beautiful beaches to barrier islands to the Florida Keys, Florida is one of the best places for a romantic vacation. 
This article will focus on the most romantic beaches in Florida on the Gulf Coast. I'll follow this with the same information for romantic beaches on the Atlantic ocean, east coast of the state.
From secluded beach coves to world-famous shorelines, there's sure to be a spot that's perfect for you and your sweetheart. So, what are you waiting for? Grab your suitcase, swimsuit, and head to these Florida beaches for couples.
Thank you for reading this post. Don't forget to subscribe! This way you never miss an update, travel deals, discounts and more!! Subscribe to the right------>
What are the most romantic beaches in Florida on the Gulf of Mexico?
It is super hard for me to choose the number one most romantic beach in Florida. I love them all! So what I have decided to do for this article, is to not number the beaches in any order.
This way you can read about them all and determine which is the best for you and your love. Ready? Let's go!
Sanibel Island
Sanibel Island is a romantic and beautiful place to visit. The waters are turquoise, the palm trees decorate their white sand beaches with green leaves that sway in a gentle sea breeze. It's no wonder why this island often topped lists ranking best places for honeymoons!
This barrier island is one of my favorites, not only for a romantic get away with my hubby, but also have been many times on girls' trips. The island is gorgeous and one of the most popular destinations in the Sunshine Sate.
Located off the coast of Fort Myers, you will find plenty to do and explore. Whether you prefer to search for seashells on the white sand beaches or explore nature trails, Sanibel Island is the perfect place for a getaway.
Captiva Island
Near Sanibel Island you will find the beautiful beaches of Captiva Island. People often ask which is better? Sanibel or Captiva? I say neither is better.
Sanibel Island is known for beautiful seashells, while Captiva Island has over 2 miles of beaches to explore. Both are perfect for nature lovers.
Enjoy quality time on the beach, then get ready for a romantic dinner at one of the many restaurants to enjoy. South Seas Island Resorts not only has top-notch dining, but many rooms have a hot tub to relax in afterwards.
Santa Rosa Beach
A diamond on the Emerald Coast! Located on the Florida Panhandle, Santa Rosa Beach is one of the most romantic places to visit in Florida, if not the United States.
Near this great place, you will find several other beautiful beaches, including Grayton Beach State Park and Blue Mountain Beach.
For a romantic hotel, you should consider Watercolor Inn. As pretty as its name! Adirondack chairs on the patio overlook the beautiful Gulf Coast.
Near enough to Panama City Beach or Destin and a few of the other best beaches on this part of the Panhandle. In addition to the out of this world beaches, you can enjoy water sports or nature trails in Point Washington State Forest.
If you prefer more nightlife, take a look at Destin. The very popular Henderson Park Inn provides world-class service for adults only.
Panama City Beach
PCB is a favorite not only for couples but families as well. White sandy beaches, coral reefs, and miles of coastline to explore.
Rent a beach house through VRBO or choose one of the luxurious resorts available for your romantic vacation.
Take a private boat over to Shell Island and snorkel in the beautiful turquoise waters. Keep your eyes open for sea turtles, sand dollars and seashells.
Warm weather, fresh seafood and miles of coastline makes Panama City Beach one of the best romantic getaways.
St. Pete Beach
Easy to get to from the Tampa/St. Pete Airport, this beautiful beach is a popular place and the perfect romantic getaway. Enjoy a sunset cruise and a romantic dinner as you watch dolphins frolic in the clear water.
Craving some excitement? St. Pete Beach has you covered. There are several theme parks to explore including Walt Disney World a short drive to Orlando.
Another one of the most romantic beaches in Florida can be found near St. Pete. Shell Key Preserve is a 1828-acre preserve located in the mouth of Tampa Bay, which includes a 195-acre barrier island known as Shell Key.
St. Pete Beach is the perfect place to find a romantic hotel within walking distance of not only the beaches, but fine dining and live music.
Clearwater Beach
Clearwater Beach like St. Pete Beach is conveniently located and provides easy access for couples that fly into Tampa/St. Pete Int'l Airport. Whether you prefer outdoor activities or tennis courts, you will find it here.
Luxury hotels or romantic resorts? It's your choice. There are several absolutely gorgeous hotels and resorts to choose from.
Pristine beaches, sand dunes and outstanding restaurants for your romantic dinner makes this perfect for quality time. Be sure to make the trip over to Honeymoon Island State Park before you leave.
Honeymoon Island State Park is a real place, but couples cannot stay there. You will need to book accommodations at a nearby hotel or resort.
St. George Island
St. George Island is absolutely gorgeous! One of the best Florida beaches in this part of the state is located in the St. George Island State Park.
What better way to enjoy a romantic vacation than on an island? What romantic things can you do on St. George Island? I'm glad you asked.
Explore not only beaches but camping, kayaking, hiking and more on this pristine island. If you prefer to camp, be sure to book your stay early at the State Park. Modern amenities, sand dunes and beautiful views keeps this park busy.
Marco Island
Beautiful Marco Island is also a barrier island located in the Gulf of Mexico. It is linked to Naples by bridge and is also home to many of the finest hotels, resorts, beaches, marinas and golf courses not only in Florida but the USA.
Explore the world-famous Everglades National Park and its diverse ecosystem. Coastal mangroves estuaries, marshes, inland nature trails and an abundance of wildlife are just a few of the many things to see while in this park.
Boat tours are available or bring/rent a kayak or canoe and get close up views of bottlenose dolphins, osprey, herons and egrets. The best time to explore is early morning before this park becomes crowded.
Be sure to check back for the most romantic beaches in Florida on the East Coast. This will include Miami Beach, South Beach and Key Biscayne, West Palm Beach, Fort Lauderdale, Key Largo, Key West and the rest of the Florida Keys, St. Augustine, Vero Beach and Dry Tortugas.
Don't miss out! Sign up for my weekly drawings for beach gear, hotel vouchers and more. Twice a week, we select a lucky winner for a gift card, beach wear, Boho Beach Chic outfit and more. It's FREE. No purchase necessary. Register here: Enter to Win, then keep an eye on your emails!
Click here for help to planning your Romantic Beach Vacation On Florida's Gulf Coast
Upcoming Trip?
I like to use Booking for booking not only my hotels, but my tickets and rental cars as well. Makes life so much easier with only having to log into one location for my information.
Be sure to grab my travel tips to save you time and money. You'll also be entered into the weekly drawings.
Register here: Get 100 Travel Tips EVERY traveler should know PLUS entered into the weekly drawing.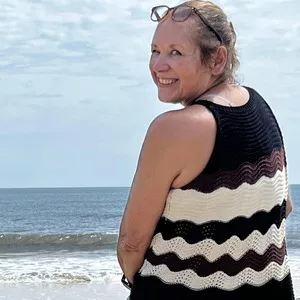 About Denise
Denise Sanger lives a life split between her love for fitness and her passion for travel particularly to the BEACH. Denise also has a love of marketing and lives in beautiful Suwannee County, Florida. You can find out more about Denise here: About Denise