Ultimate List Of Outdoor Activities in Florida
This article may contain affiliate links. Whenever you buy something through one of these links, I may earn a small commission without any cost to you. I really appreciate it as it supports this site and my family. Thank you!
Florida. The land of sunshine. If you are looking for outdoor activities in Florida, you can enjoy doing those pretty much every day of the year.
That is truly why I live such an active lifestyle. Even when the weather may be more chilly than I prefer, it will warm up later in the morning for the perfect outdoor day.
My dilemma was deciding what are the BEST of the best as far as outdoor things to do. There really are so many to enjoy.
Previously I wrote an article on the best places to kayak in Florida. So that I do not repeat, you can read that one here: Ultimate List Of The Best Places To Kayak In Florida
Thank you for reading this post. Don't forget to subscribe! This way you never miss an update, travel deals, discounts and more!! Subscribe to the right------>
For this list of outdoor activities in Florida, I will hit each part of the state, so you can pick and choose which is best for you. Let's start with the Florida Keys.
Outdoor Activities In The Florida Keys
There are two main activities I'd like to tell you about. One in Key West and the other in Key Largo
In Key West, you can hop on a ferry and head over to the Dry Tortugas National Park for the day. One of the most beautiful places in the world!
After enjoying a few days around Key West, hop on the ferry and head over to the islands that comprise Dry Tortugas.
There enjoy snorkeling at Fort Jefferson, bird watching as this is a prime area for bird migration or explore the Fort itself.
You can camp on the islands, but reservations are required well in advance.
While you are still in the Florida Keys, drive north through the islands to Key Largo. There you can explore John Pennekamp Coral Reef State Park.
Get on the boat and enjoy snorkeling one of the most beautiful reefs in the world. You can also scuba dive here as well.
After your day exploring the reefs, don't leave. Your next activity is to grab a kayak and explore the mangroves. There are also hiking trails as well as a beach to relax toward the end of your visit.
Everglades National Park
After your Florida Keys adventure, don't leave South Florida yet. Head over to Florida Everglades National Park for your next outing.
Paddle through the various canals but if you are not familiar with the Everglades, it would be better to take a guided tour.
Another option is to hop on an airboat tour and see the animals that call the Everglades home including alligators, manatees, and Florida panther. An adventure you will never forget.
Outdoor Activities In Central Florida
Central Florida is SO much more than Mickey Mouse and Star Wars. A few adventures include surfing, zip lining, paddleboarding and more.
On the Atlantic Coast, a visit to Cocoa Beach just may have you walking around waving your pinky and thumb while saying "hang 10." This is Florida's surf capital.
This area of the Atlantic Ocean has soft sandy bottoms and gentle waves. But those waves are strong enough for you to enjoy learning how to surf. A surfing school is a great place to learn.
We are not stopping at surfing though. In the center of the state in the town of Apopka, you will find King's Landing. This is a fantastic place to rent a clear bottom kayak and paddle to see the spring before heading back and down toward the Wekiva River.
Don't stop there. Nearby Cocoa Beach also offers paddling through what is called the 1000 Islands Conservation Area. Enjoy paddling in and out of mangrove tunnels and around islands on the Banana River.
One more stop before we leave Central Florida in Ocala. You can zip line through the tree tops or paddle the lake underneath those zip lines at Canyons Zip Line & Canopy Tours.
West Central Florida
Love mermaids? How about chubby mermaids that are actually manatees? You can see them both on the west central Gulf Coast of Florida.
See manatees at Three Sisters Springs in Crystal River. There are also several other springs in this area to explore.
Please keep in mind that manatees are endangered and protected and should not be harassed in any way.
From there, head farther west to Weeki Wachi State Park where you can paddle the twisting, turning river then enjoy the mermaid show. Fun for the whole family.
In case you are wondering, I use my friend's Old Town Kayak and LOVE IT. She's had it for many, many years. Great kayak.
Before we leave this area, if you have ever wanted to try kiteboarding, this is where you can.
I'll be honest I watched kiteboarding while on vacation in New Smyrna Beach and I have wanted to try it since then. It looks like so much fun!
You can give it a go in St. Petersburg which is another great area to kiteboard. If you do, let me know how you like it.
Northeast and North Central Florida
Amelia Island near Jacksonville, is not just home to Fort Clinch. You can also enjoy horseback riding on the beach here.
13 miles of beautiful beach to explore at a leisurely pace. Afterward, grab your bike and hit the mountain trails in side the state park or take your road bike over to Jacksonville and bike the Jacksonville-Baldwin Rail Trail. It's gorgeous!
North Central Florida is my neck of the woods, literally. Hike Twin Rivers State Forest before cooling-off in beautiful Madison Blue Spring.
From there, launch your kayak or canoe on the Withlacoochee River. Get info here from my last trip: Madison Blue Springs State Park & Withlachoochee River Kayak Trip
Or you can pop over to either the majestic Suwanee River or Sante Fe Rivers. All these rivers are spring fed so keep your eyes watching for the spring boils along the way.
Camping? This is the perfect place. Thru-hikers on the Florida Trail often camped along the shores. You can as well. Some areas do require reserving in advance so be sure to check first.
Florida Panhandle Outdoor Activities
This brings us all the way up the state of Florida to the Panhandle. There are still several springs to explore over this way including the Wakulla and Gainier Springs.
That's not all though. Here you will also find the Florida Caverns in Marianna. Florida Caverns State Park provides tours of caves chiseled in the 1930s by Civilian Conservation Corps. They are magnificent.
After you tour the caves, spend time in the park on the trails. Blue Sink is also located in the park and worth a stop.
From Marianna head toward Walton County to explore the dune lakes. These are like nothing you have seen before.
These Dune Lakes are only found in a few coastal areas and this part of Florida is one of them. Enjoy paddleboarding, kayaking, bird watching and fishing on these unusual bodies of water.
And there you have it. 15 fun and adventurous outdoor activities in Florida to enjoy in every part of the Sunshine State. Be sure to let me know which you pick.
Upcoming Trip?
I like to use Booking for booking not only my hotels, but my tickets and rental cars as well. Makes life so much easier with only having to log into one location for my information.
Be sure to grab my travel tips to save you time and money. You'll also be entered into the weekly drawings.
Register here: Get 100 Travel Tips EVERY traveler should know PLUS entered into the weekly drawing.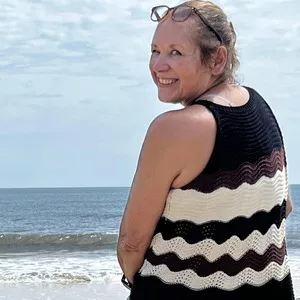 About Denise
Denise Sanger lives a life split between her love for fitness and her passion for travel particularly to the BEACH. Denise also has a love of marketing and lives in beautiful Suwannee County, Florida. You can find out more about Denise here: About Denise