Best Snorkeling Pompano Beach Florida
This article may contain affiliate links. Whenever you buy something through one of these links, I may earn a small commission without any cost to you. I really appreciate it as it supports this site and my family. Thank you!
Where To Find The Best Snorkeling Pompano Beach Florida
Are you a fan of snorkeling? If so, Pompano Beach Florida, part of the Gold Coast and miles of beach along the Gulf Stream is the place for you!
With its crystal clear waters and abundance of marine life, it's no wonder this beach town is one of the best spots for water sports and also a hotspot for snorkelers.
Below are just a few of the best spots to find some fantastic snorkeling and some of the best diving and drift diving in Pompano Beach as well as other nearby locations like Deerfield Beach, Hollywood Beach and the Florida Keys. Many great destinations and reef dives await your arrival.
There are plenty of great spots to explore, so make sure to do your research before heading out. From an artificial reef to Pompano Beach's close proximity of world class wreck, there is plenty to see in this beautiful underwater world.
Thank you for reading this post. Don't forget to subscribe! This way you never miss an update, travel deals, discounts and more!! Subscribe to the right------>
Pompano Beach is located near Fort Lauderdale. It is also where the South Florida Diving Headquarters is located. If you prefer scuba diving over snorkeling, I would recommend you get in contact with this organization. Their phone number is (954) 783-2299.
If you are not familiar with this area, the current flows or potential hazards, South Florida Diving Headquarters is an indispensable resource and recommended by Trip Advisor customers.
Reminder if you are diving, be sure to clearly post your dive flag, so others know you are underwater.
Not too far away, you will find one of the best places to snorkel in the United States. Dry Tortugas National Park.
It may be a challenge for some though as the only way to reach this national park is by boat or air.
From Key West, expect a little over 2 hours for the boat ride to get you to your destination.
Also, not too far away are the Florida Keys. Key Largo's John Pennekamp Coral Reef State Park is an absolute must-visit as is Key Biscayne. Biscayne National Park Institute offers scuba and snorkel trips. These trips are great for snorkelers and also great for a novice diver or more advanced diver.
You may want to do a little research before your trip. You will find plenty of useful information with the help of Reef Smart Guides. Each unique guide book, recommended by Lonely Planet customers, is an indispensable resource that divers and snorkelers can use to make the most of their time in the water.
You can purchase it here on Amazon Reef Smart Guides.
Where to find the best snorkeling Pompano Beach, Florida
Pompano Beach. Right off the shoreline, you can easily swim to one of the most magnificent coral reefs in this part of South Florida on the Atlantic Ocean.
Located in the city of Pompano Beach, this snorkeling destination can be found off North Pompano Beach Drive. The small town charm only adds to the snorkeling experience.
Ft. Lauderdale. Located in nearby Lauderdale By The Sea is a living vibrant coral reef roughly 100 yards offshore. Also, nearby is Vista Park Reef, one of the beautiful vibrant coral reefs in this area.
Schools of fish and moray eels makes this a great place to spend the day snorkeling.
The SS Copenhagen, a 19th century British Cargo Steamer hit a reef in 25 feet of water off what is now known as Lauderdale-By-The-Sea. It is one of the best snorkel sites in this area.
Hollywood North Beach Park. Hollywood Beach is one of my all-time favorite beaches and one my family spent many hours visiting. It is one of many great destinations in Broward County to snorkel.
Watch for tropical fish, barracuda, tarpon, and even nurse sharks all for the price of feeding the parking meter. Grab your snorkel gear and enjoy the beautiful landscape as you make your way to the beach.
West Palm Beach. The clear waters off Palm Beach offer many beautiful coral reefs to explore.
Deerfield Beach. Deerfield Beach is located between Ft. Lauderdale and Boca Raton. It is also where you will find Turtle Beach.
Turtle Beach is a shallow shore dive spot for scuba divers but also where you will find the Ancient Mariner wreck.
The Ancient Mariner is an old Coast Guard Cutter. Located nearby is another popular dive site, Separated Rocks.
This reef is a series of coral islands with two angel statues commemorating fallen divers.
Both of these are top dive spots in what is often called the Wreck Capital of the world.
Delray Beach. Off the coast of Delray Beach you will find another wreck. The S.S. Inchulva went down in a storm back in 1903. It is roughly 20 feet down.
Peanut Island. The small islands of Peanut Island and Singer Island are a must-visit for snorkelers and part of the snorkeling trail. With its snorkeling lagoon and its calm waters, you can expect to see schools of fish and maybe even see a manatee swim by.
Preparing for your snorkel trip.
What to bring with you:
Be sure to grab your mask, mask defogger, snorkel, swim cap or bandana to keep your scalp from burning, float vest, sunscreen, and fins. On cooler days of the year, you may want a wetsuit.
How to find the best spot:
Definitely grab a Reef Smart Guide for the area you will be snorkeling.
What you'll see under the water:
The underwater world near Pompano Beach is one of the best snorkeling places to see sea turtles and tropical fish in North America.
You will also find some of the most magnificent coral reefs that you can easily swim to from the sandy beach shoreline.
Tips for a great snorkeling experience:
The best way to prepare for your snorkeling trip is to have the right equipment, make sure that equipment especially the mask fits, and choose a great location.
Have a great time exploring some of Florida's most beautiful natural treasures and some of the Best Snorkeling Pompano Beach Florida.
Visiting the Panhandle? This is where to find the best Panama City Florida Snorkeling.
The BEST way to enjoy any of these beaches? Rent a home or condo. Get more info here: Vacation Rentals Florida
Upcoming Trip?
I like to use Booking for booking not only my hotels, but my tickets and rental cars as well. Makes life so much easier with only having to log into one location for my information.
Be sure to grab my travel tips to save you time and money. You'll also be entered into the weekly drawings.
Register here: Get 100 Travel Tips EVERY traveler should know PLUS entered into the weekly drawing.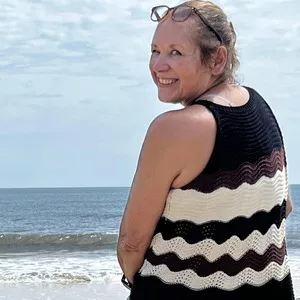 About Denise
Denise Sanger lives a life split between her love for fitness and her passion for travel particularly to the BEACH. Denise also has a love of marketing and lives in beautiful Suwannee County, Florida. You can find out more about Denise here: About Denise