Panama City Florida Snorkeling. Let's explore!
This article may contain affiliate links. Whenever you buy something through one of these links, I may earn a small commission without any cost to you. I really appreciate it as it supports this site and my family. Thank you!
Best Places For Panama City, Florida Snorkeling That Will Get You Exploring
Panama City Beach. Heaven on Earth. If you have not spent time in this part of the Gulf Coast of Florida in the United States, you have no idea how much you are missing.
White sugar sand beaches. Sea turtles and bottlenose dolphins you can see as you gaze out into the open waters of the Gulf of Mexico, and so much more.
This is one vacation destination you will never tire of. I go every year. From beach days to exploring the Emerald Coast, you too will find yourself returning often.
Panama City Florida snorkeling is one of the best spots to see marine life in their natural habitat. PCB, is known as the "Wreck Diving Capital of the South" for its abundance of shipwrecks and an artificial reef available for SCUBA divers and snorkelers to explore.
Thank you for reading this post. Don't forget to subscribe! This way you never miss an update, travel deals, discounts and more!! Subscribe to the right------>
Answers to popular questions to help you prepare for snorkeling in Panama City Beach:
What gear will I wear? Snorkel gear is fairly simple. You will need a mask, snorkel and fins. Personally? I find the fins get in my way and often snorkel without them, especially in shallow water. You can also use a noodle or other float to help you stay buoyant. Be sure to have something to carry all your finds home!
Do I need snorkel gear? You do not need to own any snorkel gear for your snorkel trips if you choose to be part of a snorkeling tour. Most private companies will loan or rent your gear as part of the private tour.
What is the weather like? Summer days in any part of Florida are hot. VERY hot. Be sure to keep hydrated, apply sunscreen often, and wear a t-shirt to keep the sun from baking your back while snorkeling.
Will I need food? If you plan to be out snorkeling for a length of time, yes, bring a snack. Also, be sure to bring extra water to help you stay hydrated.
Ready to snorkel? Great! Below are the best places for snorkeling in Panama City Beach
Panama City Beach.
That is right! With 27 miles of beach and coastline, the beautiful beaches and water is one of the best places to view marine life.
Head to the beach and start snorkeling. Not only is it free, the marine life near shore is amazing.
I have been able to see sea turtles, barracuda, manta rays, rainbows of fish and playful dolphins literally inches away from me. Close enough to touch.
Bay County Artificial Reef Program has dropped more than 30 artificial reefs in this part of the Panhandle. The goal of the reefs is to help the Gulf continue recovering from the Deepwater Horizon oil spill in 2010.
Put on your snorkeling gear for a glimpse of the underwater world you will never forget. Shallow enough, a few steps from white sand beaches into the calm waters. The entire family is sure to enjoy this unique experience.
Shell Island.
Is Shell Island really an island? It sure is! You will need a boat to get to Shell Island. My crew rented a pontoon boat for a few hours and headed out to explore.
Don't want to drive a boat? You can also book a tour guide with a boat or snorkel tours that will take you through the historic Grand Lagoon to get you to this pristine island.
Shell Island is a 7-mile-long barrier island and definitely the best spot for Panama City Florida snorkeling if you ask my opinion. Get away from the crowds as you walk around this beautiful island.
Completely undeveloped with no hotels, no restaurants, no food stalls, no trash cans, no picnic tables, no buildings. Be sure to check out the inland side of shell island. This is where you will find rare coastal plants, birds, and wildlife.
After you finish exploring the island, it is time to snorkel. You will quickly see bright tropical fish, bottlenose dolphins, and sea turtles and more in the waters around the island.
As you explore the sea life around the coral reef off Shell Island, keep your eyes open. Especially watch for seahorses, sea stars, sea urchins and sand dollars in the shallow waters.
Reminder! Be sure to carry out everything you take on the island.
St. Andrews State Park
Not only one of the best spots to snorkel, but one of the prettiest Florida State Parks to visit. And two bodies of water to enjoy. Gulf of Mexico on one side and St. Andrews Bay on the other.
The story behind this Florida State Park is that "Teddy the Hermit" shipwrecked on what is now the park during a hurricane in 1929. He stayed there on his wrecked boat for the next 25 years.
Teddy must have liked what he saw, and you will too. Enjoy sugar white sands, emerald green waters and a vast array of water and migratory birds and butterflies.
This magnificent state park has over 1.5 miles of beautiful white sand beach to enjoy. Definitely one of the prettiest on Florida's Emerald Coast.
Enjoy nature trails, swimming, paddleboarding, hiking, kayaking and of course snorkeling! This park is one of the best spots in Florida to snorkel.
Tour boats that take you over to Shell Island are also available at this park. This area is part of St. Andrews Aquatic Preserve.
St. Andrews Aquatic Preserve is a fairly undeveloped area of Panama City Beach. There is also an artificial reef in the preserve.
Unfortunately, over time, other materials and trash have made their way into this body of water. This has caused sediment that makes it difficult to view the habitat.
Dolphin tours also launch into this area of PCB. Unfortunately, many are providing illegal activities such as swimming with or feeding wild dolphins.
It is important to understand that feeding the wild dolphins makes them dependent on humans. This may cause the dolphins to become aggressive with humans and even bite as they beg for food. It's better to leave nature to take care of itself.
Snorkeling in Panama City Beach is a vacation the whole family will enjoy. If you plan to book a snorkel tour in the waters surrounding waters of Panama City Beach, reserve your time slot.
If you plan to schedule online bookings, check the tour time, so you do not miss your time slot. Many boat tours are booked from morning until close to sunset.
For Panama City Florida snorkeling tour information in PCB: Panama City Beach Snorkel Tours
Don't miss out! Sign up for my weekly drawings for beach gear, hotel vouchers and more. Twice a week, we select a lucky winner for a gift card, beach wear, Boho Beach Chic outfit and more. It's FREE. No purchase necessary. Register here: Enter to Win, then keep an eye on your emails!
Upcoming Trip?
I like to use Booking for booking not only my hotels, but my tickets and rental cars as well. Makes life so much easier with only having to log into one location for my information.
Be sure to grab my travel tips to save you time and money. You'll also be entered into the weekly drawings.
Register here: Get 100 Travel Tips EVERY traveler should know PLUS entered into the weekly drawing.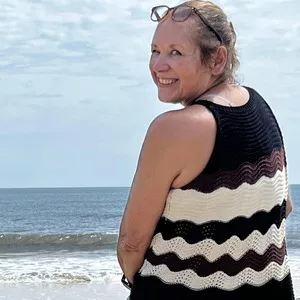 About Denise
Denise Sanger lives a life split between her love for fitness and her passion for travel particularly to the BEACH. Denise also has a love of marketing and lives in beautiful Suwannee County, Florida. You can find out more about Denise here: About Denise