The Ultimate Guide to Hollywood Beach, Florida
This article may contain affiliate links. Whenever you buy something through one of these links, I may earn a small commission without any cost to you. I really appreciate it as it supports this site and my family. Thank you!
UPDATED 07/2023 Experience the charm of Hollywood Beach, Florida with this ultimate travel guide. Find out where to stay, what to do, and where to eat in this picturesque coastal town.
Everyone talks about Miami Beach or Fort Lauderdale Beach but for me, the best beach in Broward and Dade County is Hollywood Beach. I absolutely love Hollywood Beach.
My kids grew up on it as we spent many an afternoon and weekend playing in the sand and surf. I should have listed it on my best kept secrets of Florida list because many people haven't visited this gem.
If you're looking for the perfect South Florida coastal getaway, Hollywood Beach, Florida is the one. Beautiful beaches, vibrant boardwalk with restaurants, bars and more plus fantastic nightlife, this picturesque town has something for everyone.
Thank you for reading this post. Don't forget to subscribe! This way you never miss an update, travel deals, discounts and more!! Subscribe to the right------>
No matter what you like to do on vacation whether it's relax on the sand, explore local attractions and outdoor activities, or indulge in some mouthwatering meals, there is something for you.
This ultimate travel guide will help you make the most of your visit to Hollywood Beach.
Unwind and Relax on Hollywood Beach's Pristine Shoreline.
Well of course you know number one has to be the BEACH. Whether you are staying at one of the condos or hotels on the beach or like me, you lived nearby, you can never get tired of the view.
Hollywood Beach, Florida is known for its pristine shoreline, making it the perfect destination for those looking to unwind and relax. With its soft sand and beautiful clear waters, the beach offers a tranquil escape from the hustle and bustle of everyday life.
Whether you prefer to soak up the sun, take a leisurely stroll along the shore, or simply sit back and enjoy the breathtaking views, Hollywood Beach has something for everyone.
Walking through the dunes with sea oats and you glimpse it. The beautiful beach. My sister and I were walking the beach one day when we noticed a shell sticking out of the sand.
We dug around it and eventually pulled out one huge conch shell. So keep your eyes open if like me, you're a shell collector.
You will also find convenient beachfront amenities, including beach chairs, umbrellas, and water sports rentals, you'll have everything you need for a day of pure relaxation.
Grab your sunscreen and beach towel, and get ready to experience the ultimate beach getaway on Hollywood Beach's pristine shoreline.
The BroadWalk.
While at the beach be sure to take a leisurely stroll along the famous Hollywood Beach Broadwalk. Here you will find an array of shops, restaurants, and entertainment options.
I absolutely love the boardwalk/broadwalk. It is 2.5 miles long! You can walk. You can bike. You can skate. Thirsty? There's a store for that. Hungry? There's a restaurant for that.
Need a bike? There's a place for that too. My kids loved the 4-wheel buggies and would spend hours riding up and down the broadwalk.
Outdoor Activities
For those looking for a bit more adventure, try your hand at paddleboarding, kayaking, or jet skiing. If you prefer to stay on land, there are also bike rentals available for exploring the scenic coastal trails.
Indulge in Delicious Dining Options in Hollywood Beach.
The food. The restaurants are fantastic. You can pick a place for pizza with the kids or choose a more upscale restaurant for date night including adult beverages all while enjoying the beach view.
When it comes to dining in Hollywood Beach, you'll be spoiled for choice. The town is home to a wide variety of restaurants, cafés, and eateries that cater to every palate.
Whether you're in the mood for fresh seafood, international cuisine, or classic American fare, you'll find it all here. For a taste of the local flavors, be sure to try some of the famous Florida seafood dishes, such as grilled grouper or shrimp scampi.
If you're looking for a more upscale dining experience, there are also several fine dining establishments that offer gourmet meals and exquisite wine selections.
And don't forget to save room for dessert, as Hollywood Beach is known for its delectable sweet treats, including homemade ice cream and freshly baked pastries.
These restaurants are near the Broadwalk:
The Mermaid Queen. Located on the Broadwalk and features Mexican cuisine. Get hours and other information here: The Mermaid Queen
Billy's Stone Crab Hollywood provides you with a view of the Intracoastal Waterway and features some of the best seafood in South Florida. Get hours and information here: Billy's Stone Crab Hollywood
Logan's Beach Bar is the perfect stop for those looking to relax and enjoy the view with a beach cocktail. American diner food like burgers are delicious! Get hours and information here: Logan's Beach Bar
Like to hit the local breweries? I do too! Be sure to stop at Hollywood Brewing Co. on your visit. Relax with a local beer as you check out what's happening on the beach. Get hours and information here: Hollywood Brewing Co.
What about breakfast? You will absolutely want to stop at The Hollywood Donut Factory when you are in the area. Some of the best donuts you will ever sink our teeth into. Get hours and information here: The Hollywood Donut Factory
Ready to take a break from the beach? Shopping!
Right in downtown Hollywood Beach, you'll find a range of stores and boutiques to browse. Galleries line the streets as well as funky gift shops where you can look for that special souvenir.
For an outlet mall, nearby Sawgrass Mills has what you are looking for. Check hours and stores here: Sawgrass Mills
Depending on when you visit, you may also find a festival going on. One of my favorites was a music festival with live music throughout the weekend. You just may find an antique car show or art show going on during your visit.
Don't Miss Out on the Vibrant Nightlife in Hollywood Beach.
I love the nightlife. I've got to boogie. One of my favorite songs. If you love the nightlife too, you'll be happy with what you'll find in Hollywood Beach.
First we have the Hard Rock Cafe where you can relax, gamble, eat and more. Check their hours here: Hard Rock Cafe
If gambling or comedy is not your thing, there are fun pubs to stop in like the Tipsy Boar. Plenty of indoor/outdoor seating. Get current hours here: Tipsy Boar
Me? I'm WELL past my clubbing days but if you are not, check out Tekila Bar Club. This fun place is usually packed. Be sure to check out current hours here: Tekila Bar Club
Hollywood Beach's Beautiful Accommodations
Now that you know where to go and what to do, you need a place to stay. Luckily, this charming coastal town offers a variety of beautiful accommodations to suit every traveler's needs.
From luxurious beachfront resorts to cozy boutique hotels, there's something for everyone. My last visit I stayed in a condo directly on the beach.
I'm more concerned with beach access but understand you may be looking for more amenities. You can check out all the top vacation rentals here: Hollywood Beach Vacation Rentals
Prefer to stay in a hotel? These are the best options:
Margaritaville Hollywood Beach Resort. Right on the beach. Check availability and rates here: Margaritaville Hollywood Beach Resort
Next we have a very well known hotel also on the beach. The Diplomat Beach Resort Hollywood, Curio Collection by Hilton. Back when I lived in the area, it was simply the Diplomat. Very impressive hotel. Check availability and rates here: The Diplomat Beach Resort Hollywood, Curio Collection by Hilton
One more I want to mention especially if you like resorts is Costa Hollywood Beach Resort. Beautiful resort and location. Check availability and rates here: Costa Hollywood Beach Resort
At the end of the day, you know I'm a beach girl through and through and Hollywood Beach is definitely one of my favorites. Absolutely cannot recommend this beach enough for those that love the beach but also love to check out what a city has as far as activities.
These links will help you plan your Hollywood Beach Vacation
Upcoming Trip?
I like to use Booking for booking not only my hotels, but my tickets and rental cars as well. Makes life so much easier with only having to log into one location for my information.
Be sure to grab my travel tips to save you time and money. You'll also be entered into the weekly drawings.
Register here: Get 100 Travel Tips EVERY traveler should know PLUS entered into the weekly drawing.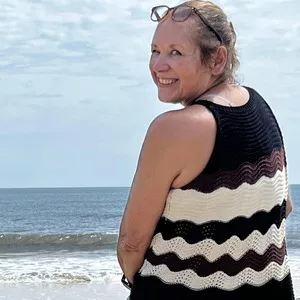 About Denise
Denise Sanger lives a life split between her love for fitness and her passion for travel particularly to the BEACH. Denise also has a love of marketing and lives in beautiful Suwannee County, Florida. You can find out more about Denise here: About Denise