Travel Update & Alert Florida
This article may contain affiliate links. Whenever you buy something through one of these links, I may earn a small commission without any cost to you. I really appreciate it as it supports this site and my family. Thank you!
Quick update for you. No new posts today as the travel site is being moved. Hopefully everything will be moved by tomorrow night (Thursday) and pending articles will launch Friday.
Catch up on the latest articles now. I've listed them below to make it easier to catch up plus the newest mug under that. 
The worst thing about travel right now. Travel update.
What do you think the worst thing is? The Southwest Airline issue? Overcrowded destinations? Inflation? Travel update?
If you chose inflation, ding ding ding. You're correct.
Thank you for reading this post. Don't forget to subscribe! This way you never miss an update, travel deals, discounts and more!! Subscribe to the right------>
I just received an alert that the RV (Recreational Vehicles) industry has stalled. This is a drastic change from 3 years ago when they could not keep up with demand.
So you're thinking. Okay, Denise. What does that have to do with me, a beach lover? Everything.
You see the RV industry has historically been a sign that the country is headed for a recession when sales stall.
I'm not sure if that's true or not but wanted to pass it along. If you are planning any vacations for 2023, do your research.
If you have the means, don't cancel your trips but keep an eye on the deals. According to one source:
A recession might drive down rates and make trips more accessible and can provide much-needed income for business owners in the industry such as VRBO, hotels, and more. Check your favorite destinations here: VRBO or Kayak
And always keep smiling my beach loving friend and keep checking back for the latest travel update. 
Denise
Upcoming Trip?
I like to use Booking for booking not only my hotels, but my tickets and rental cars as well. Makes life so much easier with only having to log into one location for my information.
Be sure to grab my travel tips to save you time and money. You'll also be entered into the weekly drawings.
Register here: Get 100 Travel Tips EVERY traveler should know PLUS entered into the weekly drawing.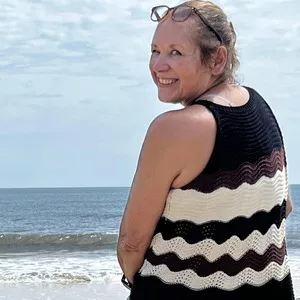 About Denise
Denise Sanger lives a life split between her love for fitness and her passion for travel particularly to the BEACH. Denise also has a love of marketing and lives in beautiful Suwannee County, Florida. You can find out more about Denise here: About Denise