Top All Inclusive Family Resorts in Florida
This article may contain affiliate links. Whenever you buy something through one of these links, I may earn a small commission without any cost to you. I really appreciate it as it supports this site and my family. Thank you!
But are the all inclusive family resorts in Florida really ALL inclusive?
It can be tough planning a family vacation especially when it comes to budget. One thing I have learned over the years as a travel writer, some things like all-inclusive aren't really what they seem to be.
Especially all inclusive family resorts in Florida or in the United States for that matter. Very different from all inclusive resorts I've visited in the Caribbean.
Yes there are all-inclusive resorts that cater to families, but there are also plenty of others that advertise that they are all-inclusive when in fact they are not. So how do you know?
What exactly is All Inclusive?
When you think all inclusive vacation, you think ALL inclusive. Like no money out of pocket for ANYTHING when you get to your destination. But often the term all inclusive or all-inclusive package is deceiving depending on the resort.
Thank you for reading this post. Don't forget to subscribe! This way you never miss an update, travel deals, discounts and more!! Subscribe to the right------>
As an example, all inclusive can mean that breakfast, lunch, dinner and drinks, plus airport transportation and more are included. Or, it could mean breakfast and lunch are included and everything else like beverages, dinner, childcare, spa treatments, golf outings or local tours will cost extra.
Before you book a vacation for the whole family, be sure you know exactly what is included in your stay, so there are no surprises when you arrive. From luxurious beachside properties to family-friendly resorts and budget-friendly options near theme parks in Orlando or a water park, there are many different types of all-inclusive resorts.
To pick the right one for you, consider your vacation goals. Do you want a relaxing getaway with plenty of time at the beach or an adventure filled with excursions, attractions and sightseeing? Is it important that your resort have an outdoor pool, fitness center, basketball courts or tennis courts?
For my family when the girls were younger, I always made sure there was an outdoor pool on site. What child doesn't love playing in a pool? Add in water slides and a lazy river, and you may not have to leave.
What about other activities like water sports, kids' club, child care services? One big one I always look for is to see if I am close enough to an attraction that gives us easy access.
For example, I do not need to drive once I get to the resort as they have transportation options. This is a HUGE for me. I want to park may car and be done.
Next be sure to check out the resort's activities list, so you can pick one that offers all of your favorite activities. If there is a private beach for example, are chairs and towels included?
What about other outdoor activities like scavenger hunts to keep the kids busy while you enjoy a romantic dinner? Or water activities like kayaking or snorkeling? Make sure the resort you are looking at, provides the activities your family will enjoy.
Packing for an All-Inclusive Vacation in Florida.
Before we chat about the different option, I want to quickly mention packing for an all inclusive family resorts in Florida. It is important to remember that many of these resorts are on beaches or near water parks, which means you should pack for those activities as well.
Sunscreen, hats and sunglasses are a must to protect your skin from the Florida sun. Swimming gear such as swimsuits, beach towels and snorkeling equipment may also come in handy.
Top All Inclusive Family Resorts in Florida
When you start your search for an all inclusive resort for your family vacation, have in mind what you need as far as accommodations.
How many guest rooms? Does your resort offer full kitchens? Hot tub? How about a game room or other fun activities just for the kids?
Once you have that in mind, it is time to start looking. Since Florida is the land of Mickey Mouse, Walt Disney World, Sea World, Universal and even Peppa Pig Theme Park, we will start here.
Orlando Florida Resorts
In Orlando, you will find the following all-inclusive resorts:
Discovery Cove near both Sea World and Aquatica is a great option for families and ideal for kids that love animals. Many fun things to like swimming with dolphins, snorkeling the reef or taking a nice relaxing tube ride.
Visits to Discovery Cove are included as are breakfast, lunch, snacks and beverages including beer and wine are in the day pass. For hotel rooms, at Sea World official hotels are available at a discount, and they will shuttle you back and forth to the parks. Get more information here: Sea World Hotels
Disney Resorts. Disney does not offer a traditional all-inclusive package but booking at a Disney Resort like Disney's Animal Kingdom Lodge or another hotel at Magic Kingdom comes with many benefits for the entire family.
Enjoy early access to the parks, kids club, live entertainment and characters in the restaurants and more. It truly is the perfect place for young families. Get more information here: Disney Resorts
Westgate Resorts. One more I want to mention is Westgate Resorts. Convenient to both Disney and Orlando, I feel it is one of the best family resorts. Outdoor pool, hot tub, restaurants on site, full-service spa and more. Get more information here: Westgate Resorts
All Inclusive Family Resorts In Florida outside of Orlando
Club Med Sandpiper Bay actually has closed, but another option in the area is Sandpiper Bay All-Inclusive, Trademark Collection by Wyndham is fantastic!
Great for the kids and adults as well. This beachfront resort is located in Port St. Lucie and offers a golf course, babysitting, and even canoeing on the St. Lucie River. Get more details here: Sandpiper Bay
Omni Amelia Island Resort is next on our list and located in the northeast corner of Florida near Jacksonville. If you have not visited Amelia Island and this part of the state, put it on your list.
It's beautiful and there are so many fun things to do on the island and surrounding islands. Beachfront with a private beach, beautiful golf course, indoor and outdoor pools, and pet friendly.
BUT they are additional charges for activities like kayaking, miniature golf, tennis, etc. There is a spa on site available also as an additional charge. The resort fee covers self-parking, Wi-Fi, on site transportation as well as in room coffee. Additional information here: Omni Amelia Island
Treasure Island Beach Resort. This resort may be small, but it packs a serious punch when it comes to location and things to do. You may feel like you are on a private island when you arrive.
Located near St. Pete Beach, Treasure Island offers beautiful white sand beachfront on the Gulf of Mexico. For me, though, this is more of an adult resort than a family resort but explore more details and read review here: Treasure Island Beach Resort
Tradewinds Island Resort is beachfront on St. Pete Beach on Florida's Gulf Coast. 5 swimming pools, 4 restaurants and a full service spa to totally relax. Take advantage of the KONK Activity Center for the kids.
But again, this is not a true all-inclusive experience resort. Something to keep in mind when doing your research. More details available here: Tradewinds Island Resort
Also consider nearby Rumfish Beach Resort which is also family friendly. Tip: While you are in this area be sure to visit the Clearwater Marine Aquarium. The kids will love it, and it's a great place on a rainy day!
Also located in the St. Pete/Tampa area is Sirata Beach Resort. Breathtaking views of the Gulf of Mexico, swimming pool, water sports including jet skis and family friendly rooms puts this resort on the list.
Not a true, all-inclusive but amenities included are nightly entertainment, wifi, lounge chairs, towels, boogie boards and more. Get specific details here: Sirata Beach Resort
Legoland Hotels. There are several Legoland Hotels around the world, but for this article, we are focused on Winter Haven. This is a fantastic option for families as Legoland is all about the kids. Water park, mini golf, and the park is amazing. Get more details here: Legoland Winter Haven Note the Pirate Island Hotel is 130 kid steps from the park. Definitely walking distance for the whole family.
Hawks Cay Resort, located near Key Largo on Duck Key is fantastic for kids. Family activities include snorkeling, deep sea fishing, mermaids, pirate ship and more.
This resort is ranked in the top 10 best immersive family travel experiences. Swimming pools, lagoons, on-site dining options and more. Short drive from Miami or Fort Lauderdale. Get more info here: Hawks Cay Resort
A few other resorts I'd like to mention:
Little Palm Island Resort located in the Florida Keys on a private island is a fantastic option to consider. The motto of Little Palm Island is get lost.
Works for me! I love to get lost. This luxury resort offers several packages BUT and this is a BIG BUT, no one under the age of 16 is allowed. But if mom and dad are ready to get away, can get additional information here: Little Palm Island Resort
I am going to mention South Seas Island Resort in Captiva, but it is closed at this time as it took a direct hit from Hurricane Ian. Captiva Island as well as nearby Sanibel, Fort Myers and other beach towns on this part of the coast are rebuilding at this time.
Wherever you choose to vacation in the Sunshine State, be sure you get all the information you need before booking your resort vacation.
Upcoming Trip?
I like to use Booking for booking not only my hotels, but my tickets and rental cars as well. Makes life so much easier with only having to log into one location for my information.
Be sure to grab my travel tips to save you time and money. You'll also be entered into the weekly drawings.
Register here: Get 100 Travel Tips EVERY traveler should know PLUS entered into the weekly drawing.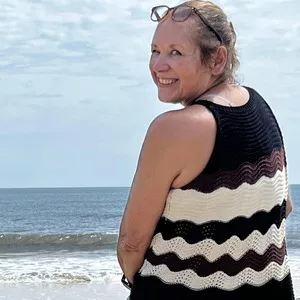 About Denise
Denise Sanger lives a life split between her love for fitness and her passion for travel particularly to the BEACH. Denise also has a love of marketing and lives in beautiful Suwannee County, Florida. You can find out more about Denise here: About Denise