How Many Bridges Are In Jacksonville Florida? Find Out The answer.
This article may contain affiliate links. Whenever you buy something through one of these links, I may earn a small commission without any cost to you. I really appreciate it as it supports this site and my family. Thank you!
This is a question I have been asked a few times, so I thought I would do some research and find out exactly how many bridges are in Jacksonville Florida. Jax is known as the city of bridges, so it's a great question.
There are several bridges that go over St John River as well as the Intracoastal Waterway also referred to as the forgotten San Pablo River. The list is below.
My first experience with paying attention to these Duval County bridges was during the annual Gate River Run which is a 15K. All I kept hearing was once you get over the big green monster bridge, you will be finished.
Wrong! There is another 1/3 mile to go after you come off that bridge. That said, it was one of the best races I ever participated in, and I loved the different views of Jacksonville you are able to see.
Thank you for reading this post. Don't forget to subscribe! This way you never miss an update, travel deals, discounts and more!! Subscribe to the right------>
When you visit Jacksonville, it is easy to see why this town is called the city of bridges especially when you look at an aerial view. And when these bridges are lit up at night, it's gorgeous.
The City of Jacksonville and Florida Department of Transportation websites both provide updates for the maintenance of the major bridges. A key thing to keep in mind is that if the winds reach sustained 40 mph, the bridges will be closed.
That is definitely something you will want to keep in mind during hurricane season. As far as construction? I honestly think as long as I have lived in Florida, there has been ongoing construction not only on the bridges but on I-95 and I-10 as well.
Maintaining these bridges also comes with high maintenance costs. This causes ongoing tension not only with the mayor of Jacksonville but the governor of Florida.
Discussions are always taking place especially when it comes to what has been reported as deficient bridges. Or bridges that the cost to upgrade may not be worth the price.
We will leave that to the powers that be for now. Let's dig into how many bridges are in Jacksonville Florida including the bridges of downtown Jacksonville. This is where many events are held, so it'll help you with your planning.
At the bottom of this article is information to help you plan your Jacksonville vacation. Also, if you have any questions, send them in to me and I will do my best to get those answered for you
Not enough time to read the whole article? Bookmark it. You can check current rates and availability for accommodations here: Best Jacksonville Florida Hotels
Main Bridges In Jacksonville
As far as how many bridges are in Jacksonville Florida, I will break those down by location starting with the main seven bridges.
Fuller Warren Bridge
The Fuller Warren Bridge is a fairly new addition built in 2002. It is named after the former Florida governor, Fuller Warren. This bridge carries eight lanes of traffic on I-95.
On the weekends, every Saturday you will find that this bridge provides shade for the Riverside Arts Market. If you find traffic flow is causing you delays on the downtown exit for Main Street, you can take this bridge to the Park Street exit.
Dames Point Bridge
Next on our list is Dames Point Bridge. This bridge's official name is Napoleon Bonaparte Broward Bridge. Broward would go on to become the governor of Florida.
Napolean Bonaparte Broward Bridge is a cable-stayed bridge that is one of the largest in the United States. It is about two miles long and has 21 miles of cable and is one of the prettiest of Jacksonville's bridges.
Dames Point Bridge is also the tallest bridge or highest bridge in the city. It is the only bridge I believe that is not part of the seven bridges that cross the St. John River.
On the flip side, I am fairly certain this is the bridge the cruise ships go under from the Atlantic Ocean into the Port of Jacksonville. This includes cruise ships. You can see the available cruises here: Jacksonville Cruises
Main Street Bridge
Main Street Bridge is often called the Blue Bridge with the official name of John T Alsop Jr Bridge. Alsop was the mayor of Jacksonville for 18 years. This bridge is the first vertical lift bridge and one that you may have seen in Jacksonville skyline photos.
Main Street Bridge opened in 1941. You can see the bright lights of the bridge from many angles including the downtown areas.
John T Alsop Jr Bridge
The St. Johns River Bridge is today referred to as St Elmo W Acosta Bridge or simply the original Acosta Bridge. Originally built in 1921, the long Acosta Bridge gives you an amazing view of downtown Jacksonville.
This old bridge is also known as the Yellow Monster. Today the new Acosta Bridge holds six lanes of vehicular traffic, two pedestrian walkways, and two tracks for the Skyway Train.
Henry Holland Buckman Bridge
The Henry Holland Buckman Bridge or simply the Buckman Bridge is one of the longest bridges with a total length of just over three miles. The bridge opened in 1970 and carries traffic from Orange Park to Mandarin.
You may have a tough time seeing this bridge though as you will need to look towards the Naval Air Station. Depending on where you are, the bridge may be hidden from view by the Bank of America building.
Isaiah David Hart Bridge
The Isaiah David Hart Bridge is referred to as the Hart Bridge and is named after Isaiah Hart, founder of Jacksonville. This bridge is the big green monster, the bridge you run over to finish the Gate River Run.
Hart is also credited for laying out the city of Jacksonville in a grid after he traded $72 worth of cattle for 18 acres of land.
John E Mathews Bridge
This bridge was named after Chief Justice of the Florida Supreme Court, John Matthews, and opened in 1953. In 1984, the bridge was painted maroon in honor of the Jacksonville Bulls after the city was awarded the US Football League franchise.
FEC Strauss Trunnion Bascule Bridge
This is a railroad bridge that is almost underneath the Acosta Bridge. It is a truss bridge with a drawbridge that remains open unless there is a train going over it.
The bridge was completed in 1925 by the Florida East Coast Railway which replaced the bridge that Henry Flagler built in the last 1800s.
These are the main Jacksonville Bridges, but there are a few additional bridges that are smaller. The Ortega Bridge is the oldest bridge while the Acosta Bridge was the first automobile bridge over the St. John River.
And there you have the main bridges for this river city referred to as the city of bridges. When visiting Jacksonville or Jacksonville Beach be sure to make time to view these iconic bridges, unlike many others in the state.
The following links will help you plan your Jacksonville vacation:
Upcoming Trip?
I like to use Booking for booking not only my hotels, but my tickets and rental cars as well. Makes life so much easier with only having to log into one location for my information.
Be sure to grab my travel tips to save you time and money. You'll also be entered into the weekly drawings.
Register here: Get 100 Travel Tips EVERY traveler should know PLUS entered into the weekly drawing.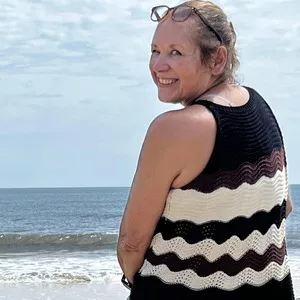 About Denise
Denise Sanger lives a life split between her love for fitness and her passion for travel particularly to the BEACH. Denise also has a love of marketing and lives in beautiful Suwannee County, Florida. You can find out more about Denise here: About Denise