Best All-Inclusive Resorts In Florida For A Fun Vacation
This article may contain affiliate links. Whenever you buy something through one of these links, I may earn a small commission without any cost to you. I really appreciate it as it supports this site and my family. Thank you!
Best All-Inclusive Resorts in Florida: Your Ultimate Guide When it comes to vacationing
You will find some of the best all-inclusive resorts in Florida. It's hard to beat the convenience and indulgence of all-inclusive resorts. One price, book and done!
Whether you're traveling solo, as a couple or a family vacation, some of your best hotels and resorts can actually be more affordable as part of an all-inclusive package.
As someone who has explored the Sunshine State extensively, there are some amazing destinations for those seeking a stress-free getaway, where everything from accommodations to meals and activities is covered in one price.
Nestled along the state's idyllic coastline, these resorts provide an array of opportunities for relaxation and excitement, catering to visitors of all ages and interests.
Thank you for reading this post. Don't forget to subscribe! This way you never miss an update, travel deals, discounts and more!! Subscribe to the right------>
From families seeking kid-friendly activities and entertainment to couples in search of romantic seclusion, there's a perfect all-inclusive resort to fulfill every expectation. Here, we will share a few of our favorite all-inclusive resorts in Florida, detailing their standout features and unique offerings.
Whether you're a Florida native or a first-time visitor, there's something truly special about staying in an all-inclusive resort. Personally, I believe that the atmosphere of such resorts allows travelers to fully unwind and immerse themselves in the beauty and serenity of the Sunshine State. As we showcase our top choices, we hope that you'll discover the perfect resort to create unforgettable vacation memories.
The resorts below provide some of the best options that Florida has to offer in all-inclusive experiences.
What Does All-Inclusive Mean?
When I think about all-inclusive resorts, it means that I can relax knowing that almost everything is already paid for and taken care of. Typically, an all-inclusive resort offers a package that covers accommodations, meals, drinks, and some recreational activities, all within the resort's property.
But that is not always the case. All inclusive can range from guest rooms with easy beach access to everything being completely included like meals at on-site restaurants, drinks, amenities, private beach lounge chairs and cabanas, a water park and more.
For me, the main advantage is that I don't need to worry about carrying cash or credit cards around the resort and can focus on enjoying my vacation.
Some resorts even include all taxes and gratuities in the price, so I don't have to worry about anything other than perhaps excursions or spa treatments. But you need to check before you book your getaway to make sure it offers what YOU want.
While each all-inclusive resort may offer an on-site restaurant, each will usually also offer meals in a buffet or à la carte style. This means that I can choose from a wide variety of dishes during breakfast, lunch, and dinner, as well as unlimited snacks throughout the day.
As for drinks, most all-inclusive resorts offer a selection of non-alcoholic beverages, such as soft drinks, juices, and coffee, in addition to alcoholic beverages, like beer, wine, and some spirits. It's important to keep in mind that premium drinks may not always be included, and you might need to pay extra for them.
In terms of what to do all-inclusive resorts often have a range of options to keep us entertained. From water sports like kayaking and snorkeling to land-based activities such as tennis and beach volleyball, the choices can be many.
Some resorts even offer daily entertainment programs, such as live music, dance performances, and themed parties.
Whether you want a luxury resort or a fun places for the entire family, it's important to carefully read what is and what isn't included in each package, as the specifics can differ from one resort to another.
By doing so, you can be sure you'll have a vacation that is exactly what you wanted.
What Is Included In All-Inclusive Hotels And Resorts?
Activities Like Golf And Tennis
During my last stay at an all-inclusive resort in Florida, I had unlimited access to an array of recreational activities. Among them were golf courses and tennis courts, allowing me to indulge in my favorite sports at no extra cost.
Some resorts also offer a wide range of outdoor games, ensuring there's something for every guest to enjoy. Often if a hotel or resort does not have a golf course or tennis courts on site, they make arrangements with a nearby location that does offer them.
Ditto resorts near theme parks because you are often only at the resort or hotel to sleep, not really to enjoy the amenities since your vacation is around Disney's Magic Kingdom or Universal Studios.
Pool Or Hot Tub
I was excited to find that my all-inclusive package came with access to a beautiful pool and hot tub. I spent hours lounging by the outdoor pool and taking refreshing dips, all without having to worry about any additional charges. It was the perfect way to unwind and soak in the sun.
Fitness Center
As a fitness enthusiast, I was thrilled to discover that my all-inclusive experience also included access to a well-equipped fitness center. The gym had modern machines, weights, and cardio equipment, allowing me to squeeze in a workout or two, but my main goal was to relax.
Food And Cocktails
One of the major highlights of my all-inclusive vacation was having all my meals included in the package. I enjoyed unlimited access to a range of cuisine at the resort's restaurants and buffets.
Not only was the food delicious and varied, but I also had the chance to indulge in unlimited cocktails and other beverages at the resort's bars.
Spa Treatments And Massages
During my stay, I discovered that one of the best things they offered was spa treatments and massages as part of a full-service spa package. I did not take advantage of this though as I preferred a long relaxing day at the beach.
Spa Credit
In some cases, I learned that all-inclusive resorts provide guests with spa credit. Although not all treatments are covered, this credit allows you to treat yourself to a luxurious spa experience without breaking the bank.
Private Beach
And my favorite perk of all with staying at an all-inclusive resort in Florida was having access to a private beach. This allowed me to unwind on pristine sands, take long walks along the shoreline, and enjoy the serene atmosphere of my own personal beach paradise.
What All Inclusive Luxury Resorts Are In Florida?
Florida is home to some of the best resorts where can you let go and indulge in relaxation. One of my favorites is the Bungalows Key Largo. As the only adults-only all-inclusive resort in the Florida Keys, it offers a perfect romantic getaway with its overwater bungalows, pristine beaches, and world-class amenities, including spa services, water sports, and gourmet dining options.​
Another great option I enjoy is Club Med Sandpiper Bay. Located in Port St. Lucie, this all-inclusive family resort boasts unlimited activities for all ages. From its premium sports facilities, including tennis, golf, and trapeze, to its childcare services and delicious meals, this resort creates an unforgettable experience for every member of the family.
In addition to these, there's Little Palm Island Resort & Spa. This secluded island resort, accessible only by seaplane or boat, is perfect for a luxurious escape.
With its intimate setting, private bungalows, and personalized service, this resort offers everything I need for pure relaxation, including outstanding dining options and outdoor activities like snorkeling, diving, and fishing.
Lastly, a visit to Sirata Beach Resort in St. Petersburg is one I always treasure. This family-friendly resort offers three beachfront pools, various dining options, and countless recreational activities. Their all-inclusive package includes meals, beverages, and activities, so I don't have to worry about a thing during my stay.
These are just a few examples of the fantastic all-inclusive luxury resorts available in Florida where I can immerse myself in relaxation and enjoy world-class amenities and experiences. Let's dig into a few others.
All Inclusive Resorts In The Florida Keys
The Florida Keys is a beautiful destination that offers a taste of tropical paradise without leaving the United States. During my time there, I discovered some exceptional all-inclusive resorts that are perfect for a luxurious getaway.
One of my top choices in the Florida Keys is the Bungalows Key Largo. This adults-only resort is nestled in lush tropical gardens and offers spacious waterfront bungalows, perfect for a romantic escape.
Their all-inclusive package covers everything from gourmet dining, premium beverages, to a range of non-motorized water sports, allowing me to indulge without worrying about extra costs.
A little further down in Marathon, the Tranquility Bay Beach House Resort caught my eye. This family-friendly resort offers two and three-bedroom beach houses with fully equipped kitchens, making it ideal for a more extended stay.
I appreciated how their all-inclusive plan included dining at the on-site waterfront restaurant, Butterfly Café, as well as access to various water sports equipment.
On Little Torch Key, you will find the Little Palm Island Resort & Spa might be the perfect fit. Accessible only by boat or seaplane, this adults-only resort offers 30 secluded bungalow suites that feel like your own private island paradise. The all-inclusive package covers all meals, drinks, and activities like snorkeling and fishing. My time at this exclusive resort truly felt like a once-in-a-lifetime experience.
The Florida Keys offers several all-inclusive resorts that cater to various tastes and preferences. Each one offers a unique experience, all while ensuring that the alluring landscape and warm Floridian hospitality are never far away.
Remember that it's always essential to verify the current offerings before booking, as they may change due to seasonal demand or other factors beyond our control. Regardless of which resort you choose, your getaway to the Florida Keys will be nothing short of unforgettable.
All Inclusive Florida Resorts On The Gulf Of Mexico
During my research, I found several all-inclusive resorts on the Florida Gulf of Mexico that cater to a variety of tastes and interests. In this section, I'll briefly mention a few of these fantastic options.
One resort that caught my eye is the Sirata Beach Resort in St. Pete Beach. It offers a beautiful, white-sand beach and crystal-clear waters. Guests can enjoy unlimited food and drinks, as well as various water sports activities, and nightly entertainment.
Their all-inclusive packages, which also include access to three swimming pools, two whirlpools, beach cabanas, and fitness centers. One of the best hotels you can choose in this area for a vacation. If you have the kids with you, make the trip over to Clearwater and visit the Clearwater Marine Aquarium.
I also discovered Pink Shell Beach Resort & Marina in Fort Myers Beach, an incredible resort with a stunning beachfront location, lavish accommodations, and endless amenities.
Pink Shell provides an all-inclusive package that includes daily breakfast, lunch, and dinner, unlimited beverages, water sports equipment rental, and access to their on-site fitness center and spa facilities. Their family-friendly atmosphere is impressive, offering a wide range of activities for guests of all ages.
For a more intimate and luxurious experience, Bellasera Resort in Naples is a great pick. Though it's not entirely all-inclusive, Bellasera does offer customizable packages to meet the needs of each guest.
Their packages can include daily breakfast, spa treatments, and spacious suites with private balconies, all within a short walk with easy access to the beach and shopping district.
Treasure Island Beach Resort located right on Treasure Island offers small beach cottages within a resort hotel environment. Let me tell you the service is top-notch.
Over in St. Pete Beach check out Don CeSar also knows as the Pink Palace. This is NOT a true all-inclusive resort but a beautiful resort I didn't want to leave off the list. Be sure to ask about meal plan options.
Florida's Gulf Coast has no shortage of all-inclusive resort options to suit your preferences. Whether you're looking for a family-friendly getaway or a romantic retreat, there's bound to be a resort that will fit your needs and offer you a memorable vacation experience.
All Inclusive Resorts On The Atlantic Ocean Side Of The Sunshine State
Living in Florida, I've had the pleasure of discovering some amazing all-inclusive resorts along the Atlantic Ocean side of the Sunshine State. Here are a few top-notch places that I personally recommend:
Club Med Sandpiper Bay – Port St. Lucie is a family-friendly resort, Club Med Sandpiper Bay offers a full array of activities for all ages. During my visit, I enjoyed access to a wide range of sports such as tennis, golf, and paddleboarding.
The resort also provides professional coaching if you wish to improve your skills. Additionally, there's a kids' club, so parents can enjoy some quiet time by the sparkling pool or at the adult-only bar.
The Breakers – Palm Beach Offering luxury and elegance at its finest, The Breakers in Palm Beach is an extraordinary getaway destination. The resort features a private beach, multiple pools, and a superb spa.
The dining options are also top-notch, making the all-inclusive package a delightful culinary experience. Golf enthusiasts will also appreciate the two championship courses available on-site. Plenty of daily activities to choose from.
Marriott Hutchinson Island Beach Resort – Stuart One of the highlights of staying at the Marriott Hutchinson Island Beach Resort is the picturesque shoreline featuring a white sandy beach perfect for lounging. The resort is the perfect place for jet skiing, kayaking, and snorkeling.
If you like to go and do things on vacation, take the opportunity to play a round of golf at the on-site course. With multiple dining options and a fantastic pool area, this resort checks all the boxes for a great all-inclusive vacation.​
Ritz-Carlton, Amelia Island. Ocean views and palm trees, the Ritz-Carlton is the perfect beachfront resort for a romantic getaway. Nestled on Amelia Island, it is perfect for those that like to explore the outdoors and nature.
White sands of the private beach wait for you to come and relax on one of the lounge chairs. When you're ready to explore, the island offers plenty of hiking, biking, snorkeling, and kayaking options.
All Inclusive Resorts Central Florida
Legoland Florida Resort located in Winter Haven offers one of the best all-inclusive packages for an amusement/theme park.
Their package includes a hotel stay, meals from check-in to check out, Multi-Park tickets good for admission to LEGOLAND® Florida Resort Theme Park + Water Park + Peppa Pig Theme Park. Enjoy the water slides one day and all the rides on the next day. One of the best places to take the family.
Walt Disney World Resort in Disney's Lake Buena Vista offers many options for you to build the all-inclusive that works for you and your budget. I like being in a Disney resort or hotel because you get quite a few extras included no charge simply because you're on a Disney resort.
Many options include a game room, private balcony, plenty of square feet to spread out in your room and much more. One of my favorites is Disney's Animal Kingdom Lodge. An experience like no other.
Tips For Booking Your Stay
Just because these are top resorts doesn't mean you can't find special offers for your stay. Taking some time to research will help you find not only the perfect resort but also one that fits your budget.
1. Check if there is an additional fee for any activity you plan to enjoy.
​2. Do they offer a Happy Hour, so you can enjoy a few cocktails when you want instead of having to purchase a drink package if alcoholic beverages are not included. There is often live entertainment during happy hour which makes it a great way to end the afternoon before heading to dinner.
3. Ask about a daily resort fee. Some do charge it and others do not, although they might be including it in some fashion i the all-inclusive package.
Here are a few more links to help you plan the perfect Florida vacation for you:
Upcoming Trip?
I like to use Booking for booking not only my hotels, but my tickets and rental cars as well. Makes life so much easier with only having to log into one location for my information.
Be sure to grab my travel tips to save you time and money. You'll also be entered into the weekly drawings.
Register here: Get 100 Travel Tips EVERY traveler should know PLUS entered into the weekly drawing.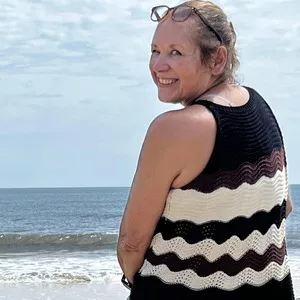 About Denise
Denise Sanger lives a life split between her love for fitness and her passion for travel particularly to the BEACH. Denise also has a love of marketing and lives in beautiful Suwannee County, Florida. You can find out more about Denise here: About Denise