Best Outdoor Adventures In St. Augustine Florida When You Want A Fun Vacation
This article may contain affiliate links. Whenever you buy something through one of these links, I may earn a small commission without any cost to you. I really appreciate it as it supports this site and my family. Thank you!
Ready for an unforgettable vacation? Pack your bags and check out the best outdoor adventures in St. Augustine Florida!
Known as the oldest city in America, this charming destination offers a perfect blend of captivating history, pristine beaches, and outdoor activities that are sure to create lasting memories.
As you explore St. Augustine, you'll quickly notice its timeless beauty, with well-preserved Spanish Colonial architecture lining the narrow streets. Step back in time by visiting the historic landmarks, like Castillo de San Marcos or the Fountain of Youth.
St. Augustine is not just about history – it's also an outdoor enthusiast's paradise. With breathtaking natural landscapes and tranquil beaches, there is no shortage of thrilling adventures awaiting you.
Thank you for reading this post. Don't forget to subscribe! This way you never miss an update, travel deals, discounts and more!! Subscribe to the right------>
Whether you're kayaking through Anastasia State Park's estuaries, taking a scenic bike ride along the beach, or playing a round of golf on a championship course, there's something for everyone to enjoy in sunny St. Augustine. Get ready to experience it all!
Where Is St Augustine And What Is It Known For
St. Augustine, located in northeastern Florida, is America's oldest city founded by Spanish explorers in 1565. It's a gem on Florida's Historic Coast with a rich and storied history.
As you wander through its cobblestone streets, you'll be transported back in time to a captivating era filled with adventurers, pirates, and settlers.
Known for its magnificent Spanish colonial architecture, St. Augustine offers a plethora of intriguing attractions. Among its most famous landmarks are the Castillo de San Marcos – a 17th-century stone fortress, the St. Augustine Lighthouse & Maritime Museum, and the ornate Cathedral Basilica of St. Augustine.
In addition to its historical allure, St. Augustine boasts pristine beaches, diverse wildlife, and a vibrant culinary scene. With a wide range of outdoor activities like kayaking, boating, and surfing, your adventurous spirit will definitely be satisfied.
As you explore St. Augustine further, don't be surprised if you find yourself falling under its enchanting spell. So pack your bags and get ready to take off on a journey into the mystique and allure of St. Augustine – a city where history comes alive right before your eyes.
Hidden Gems In St. Augustine
Your adventurous spirit will thank you for discovering these underrated and lesser-known spots in St. Augustine, Florida. These hidden gems will help you escape the crowds and create unforgettable memories.
First, Fort Mose Historic State Park should make your must-visit list. As the first legally sanctioned free African settlement in the United States, it holds incredible historical significance. Roam the park's peaceful grounds, and take in the serene views of the marshlands while learning about the unique history of the area.
Next, don't miss Washington Oaks Gardens State Park. It's a tranquil oasis with picturesque formal gardens, beautiful live oak canopies, and lovely walking paths by the Matanzas River. Be sure to cross A1A to stroll along the beach with its coquina rock formations – a stunning surprise that sets this place apart.
If you're a bookworm, you'll love Villa Zorayda Museum. This one-of-a-kind Villa Zorayda Museum was built in 1883 by the eccentric Boston millionaire Franklin W. Smith as his winter home, it was inspired by the 12th-century Moorish Alhambra Palace in Granada, Spain. It is SPECTACULAR!
For a unique culinary experience, head to Collage Restaurant. Located off the beaten path, this hidden gem offers an exquisite fusion of international flavors that will delight your taste buds. Their ever-changing, seasonal menu ensures a new experience each time you visit.
Finally, why not explore the city from a different angle? Join St. Augustine Eco Tours for a scenic boat ride through the iconic waterways surrounding the city. Learn about the diverse ecosystem, spot wildlife like dolphins and birds, and enjoy a truly immersive nature experience in the heart of St. Augustine.
Finally, one of my favorite things to do is hop on off a trolley. The trolley will take you all around historic St. Augustine allowing you to hop off and anything you'd like to explore.
Park your car once and forget about it until you're ready to leave. You can even take a haunted trolley tour with Olde Town Trolley Tours.
These Best St. Augustine Florida Adventures will give you a vacation of a lifetime and create lasting, unique memories. So go ahead, step off the beaten path and experience the city's remarkable offerings beyond its famous attractions.
Best St. Augustine Florida Adventures On Vacation
When planning your St. Augustine vacation, these must-do adventures should be at the top of your list to ensure a memorable and exciting trip.
Visit the Castillo de San Marcos: Step into history as you explore the ancient fortress that has been standing since the 17th century. This national monument is a testament to the rich history of St. Augustine and offers breathtaking views of the city and the ocean.
Tour the St. Augustine Lighthouse & Maritime Museum: Climb 219 steps to the top of the lighthouse for panoramic views of St. Augustine and its surrounding areas. The museum showcases the area's rich maritime history and adds a fascinating educational component to your visit.
Embark on a Pirate Adventure at the St. Augustine Pirate & Treasure Museum: Indulge your inner pirate and discover the golden age of piracy through interactive exhibits, original artifacts, and treasure hunts. This is a great adventure for the whole family.
Take a Ghost Tour: St. Augustine is known for its haunted history, and there's no better way to experience it than on a ghost tour. Explore eerie sites by lantern-lit walking tours or a chilling trolley ride, and listen to spine-tingling tales of the city's haunted past.
Explore the St. Augustine Alligator Farm Zoological Park: Get up close and personal with alligators, crocodiles, and other exotic reptiles. From the thrilling Crocodile Crossing zip line to the daily wildlife shows, there's no shortage of excitement at this unique park.
Spend a Day at Anastasia State Park: Discover the natural beauty of St. Augustine by spending a day at this picturesque state park. Focusing on outdoor activities like swimming, beach combing, bird watching, and kayaking, Anastasia State Park offers a true Floridian experience.
As you embark on these adventures and more, your St. Augustine vacation will be filled with excitement, exploration, and unforgettable memories.
Best St. Augustine Florida Adventures: St Augustine Museums
St. Augustine Lighthouse & Maritime Museum: Get ready to climb 219 steps to the top of the iconic St. Augustine Lighthouse for a stunning view of the city and coastline. This beautiful museum features exhibits on the maritime history of the area, shipwrecks, and restoration projects, providing you with a fascinating glimpse into St. Augustine's past.
Lightner Museum: Housed in the historic former Hotel Alcazar, the Lightner Museum is a must-see for every visitor. The museum displays an eclectic collection of fine and decorative art, including glass artwork, sculptures, and paintings. You'll find yourself immersed in the beauty of art while also learning about the rich history behind each piece.
Castillo de San Marcos National Monument: Head over to this striking stone fortress, which has stood strong for more than 300 years as a symbol of the city's rich history. Take a guided tour or explore the exhibits on your own, all the while soaking up the intriguing stories of sieges, battles, and pirates. Don't miss out on the daily cannon-firing demonstrations!
Colonial Quarter: Step back in time and experience life in St. Augustine during the 16th, 17th, and 18th centuries. Costumed interpreters will guide you through a variety of reconstructions, illustrating the city's colonial history. Stop by the blacksmith shop, or try your hand at creating your own pottery. You won't want to miss this immersive historical experience.
St. Augustine Pirate & Treasure Museum: Imagine yourself as a swashbuckling pirate in search of treasure! This interactive museum allows you to engage in activities such as firing a cannon, learning about pirate life and history, and even going on your own treasure hunt. Arrr, matey– it's an adventure you won't forget.
I have visited and enjoyed every single one of these excursions. My top three would be:
the Following Articles Will Also Help You Plan Your St. Augustine Getaway:
Upcoming Trip?
I like to use Booking for booking not only my hotels, but my tickets and rental cars as well. Makes life so much easier with only having to log into one location for my information.
Be sure to grab my travel tips to save you time and money. You'll also be entered into the weekly drawings.
Register here: Get 100 Travel Tips EVERY traveler should know PLUS entered into the weekly drawing.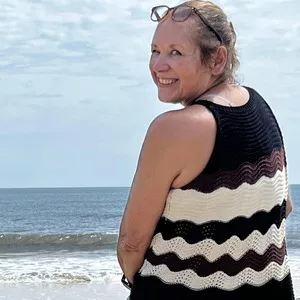 About Denise
Denise Sanger lives a life split between her love for fitness and her passion for travel particularly to the BEACH. Denise also has a love of marketing and lives in beautiful Suwannee County, Florida. You can find out more about Denise here: About Denise