Key West Haunted Hotels: The Most Historic Hotels to Ghostly Hotspots
This article may contain affiliate links. Whenever you buy something through one of these links, I may earn a small commission without any cost to you. I really appreciate it as it supports this site and my family. Thank you!
Key West, in the Florida Keys, is known for being a tropical paradise nestled at the southernmost tip of the continental United States. But did you know beneath the surface of this island, there lies a mysterious side? On the island are several Key West haunted hotels and other paranormal experiences to explore. If you dare.
Filled with ghostly apparitions, eerie ghost stories, tales with a shadowy figure or two, and this vacation destination is loaded with haunted history. From yellow fever to the civil war, there are plenty of spirits from previous owners lurking around.
Ready to go on a spine-tingling journey? Join us as we explore the most haunted hotels and other locations with paranormal activity in Key West that ghost hunters love to dig into.
Don't have time to read the whole article? I recommend you take a haunted ghost tour while on the island. This is my top pick: Haunted Ghost Tour Key West
Thank you for reading this post. Don't forget to subscribe! This way you never miss an update, travel deals, discounts and more!! Subscribe to the right------>
Even Ernest Hemingway gets in on the ghostly action as it is said the Hemingway House is haunted. But who is it haunted by? Visitors to this historic mansion report seeing Hemingway at his typewriter.
After you have visited many Key West sights such as Mallory Square, the many beaches and shops, take a ghost tour to check out the many things that go bump in the middle of the night in Key West FL.
Below Is A List Of Key West Haunted Hotels
La Concha Hotel: Where Elegance Meets the Paranormal​
La Concha Hotel, a luxurious resort in the heart of Key West, is located on Duval Street and was built by Carl Aubuchon in the 1920s. The luxury island hotel has a storied history dating back to 1926. At the time, it was the tallest building on the island.
At the time it was built, Key West was the most prosperous city in Florida and a great location for the rich to vacation. Unfortunately, after a series of events, it became known as a haven for ghosts and spirits.
13 suicides and a waiter who fell to his death in an elevator shaft, became one of the most haunted buildings in Key West. Guests have reported eerie encounters with spirits from the past, including the mysterious figure of a man on the rooftop, who is said to be the spirit of a suicide victim.
The waiter seems to hang around the fifth floor and guests report hearing his cries for help. Is it a coincidence that this figure appears near the edge of the building's iconic perch overlooking the city?
Marrero's Guest Mansion: A Haunting on Fleming Street
​Marrero's Guest Mansion is a charming bed-and-breakfast on Fleming Street. But it also has a reputation for more than just its great hospitality. 
Guests have reported encountering restless spirits, strange noises, cold spots, and unexplained activities in their guest rooms in this historic mansion. Some say they've felt an otherworldly presence in the halls, a lingering reminder of the property's dark history.
I absolutely recommend you take a haunted ghost tour while on the island. This is my top pick: Haunted Ghost Tour Key West
This mansion was originally built in 1890-1891 and was the original home of Francisco Marrero, a prominent local cigar maker in Old Town Key West. Marrero built the mansion to woo the true love of his life to Key West, Enriquetta.
They would have eight children together. Upon his death, Enriquetta was evicted by Marrero's first wife, as well as her children. She vowed she would always be there in spirit. Visitors report feeling her presence the most in room 18.
The Artist House
The Artist House is a popular-haunted Bed & Breakfast located on Eaton Road. It is also the former home of Robert The Haunted Doll.
Guests at this historic landmark report seeing the ghost of a young girl on the stairs of the home. In addition to the ghost of a little girl, guests report smelling vintage perfume from a spirit.
I absolutely recommend you take a haunted ghost tour while on the island. This is my top pick: Haunted Ghost Tour Key West
The main attraction though is Robert. The doll spent the most time in the turret of the house which is the most requested room.
Today Robert the doll resides at the Fort East Martello Museum in Key West, Florida. Visitors have reported seeing the doll move.
Curry Mansion Inn
It is said that friendly ghosts reside in the Curry Mansion Inn. The inn was the home of Florida's first millionaire, William Curry, and is located at historic marker 66.
Guest reported seeing a young woman, believed to be Aunt Sally Curry. Sarah as she is known is thought to be the woman in the cookbook that created Key Lime Pie.
Guests staying in the rooms on the second floor of the mansion report seeing a housekeeper folding sheets at the end of their beds as well as coins dropping to the floor.
The Ridley House
This haunted hotel is also located in Old Town Key West. This hotel is said to be haunted by the original owner Luke Hamilton Kemp.
Kemp was involved with the US Customs Service when he suffered a breakdown. After unsuccessfully trying to get help, he was returned to the home where he later died.
I absolutely recommend you take a haunted ghost tour while on the island. This is my top pick: Haunted Ghost Tour Key West
Today it is reported he closes windows and doors in an attempt to keep himself safe.
Old Town Manor
Original owners Dr. William Warren and his wife, Genevieve, are said to haunt their home turned hotel. Old Town Manor is located on Eaton Street and is where Dr. Warren would see patients.
Guests today report having dreams of a medical nature while staying at this hotel. Genevieve Warren created one of the most beautiful gardens on the island and has been seen in those gardens by guests.
Other Haunted Places In Key West
Fort East Martello Museum: Home to Robert the Doll​
Fort East Martello Museum is home to one of Key West's most infamous residents, Robert the Doll, mentioned above.
This eerie doll, possessed by the spirit of a restless child, has been the subject of countless paranormal investigations. 
Visitors today who dare to mock or disrespect Robert often find themselves facing a series of misfortunes. His glass case is covered in letters of apology from those who believe they've fallen victim to his curse.
Many reports not only seeing the doll move when they walk by but other paranormal events. I will not go near this museum.
Key West Cemetery
You cannot have an article about the most haunted places in Key West without including the Key West Cemetery. As you wander through the historic cemetery, you just might meet the spirit of Count Carl von Cosel.
Von Cosel was obsessed with a deceased woman named Elena Milagro Hoyos. He claimed that her spirit visited him, and after her body was discovered, it was found that he had been keeping her corpse in his home.
I did visit the Key West Cemetery and did not experience anything spooky. But, I visited during the day.
Key West Lighthouse
The Key West Lighthouse, on the National Register of Historic Places, is said to be haunted by the spirit of a former lighthouse keeper. Many visitors have reported hearing footsteps on the stairs and experiencing a feeling of being watched.
If you love haunted lighthouses, be sure to visit the St. Augustine lighthouse also said to have spirits and ghosts.
The Old Post Office and Custom House
This historic building, now the Custom House Museum, is said to be haunted by the ghost of a former customs inspector.
Visitors have reported strange occurrences, including flickering lights and the sound of footsteps in empty hallways.
Captain Tony's Saloon
This famous bar located on Greene Street, has a colorful and spooky history as a former morgue and execution site. It is said Captain Tony's Saloon is haunted by the spirits of those who died there.
When a Labor Day hurricane ripped through the island, the bodies in the morgue except for one were washed out to sea. The one body that remained was buried under what today is the pool room.
The tree inside the bar was used as a hanging tree including the death of the Lady In Blue. She was hung after being caught and convicted of killing her husband and children.
She was still wearing a blue dress that she wore when she killed her family. Many have claimed to see her ghost in the saloon. Enjoy a beer or glass of chardonnay at this haunted spot.
Maybe Jimmy Buffett will haunt this saloon as Captain Tony is reported to have given him his start. It was the 1970s and Jimmy was paid in tequila. 
Fort Zachary Taylor
This historic fort never saw battle, but a lot of people died there due to illness and disease. People have reported seeing soldiers, feeling cold spots, and hearing whistles.
Other Haunted Hotels In Florida
Casa Monica Hotel: Where History and Haunting Intertwine​
The Casa Monica Hotel, located in St. Augustine has a history that dates back to the late 1800s. The old-world charm draw visitors from around the world. 
Unfortunately, the hotel is also rumored to be haunted by the ghost of a woman who tragically passed away on her wedding day. Guests have reported unexplained noises, dimming and flickering lights, and the scent of her wedding flowers.
The Biltmore Hotel Coral Gables
Located in Miami, the Biltmore Hotel was built in 1926. It served the wealthy as well as famous.
During WW II and into the 1960s, the luxury hotel was used as a military hospital for wounded vets. Guests report doors opening and closing as well as lights dimming and the appearance of a ghost in white.
The Loews Don Ceser, St. Pete Beach
The Loews Don Cesar hotel, often referred to as the Pink Hotel or Pink Palace, was built by Thomas Rowe for his love Lucinda, a Spanish Opera Star. Although the pair fell in love, Lucinda's parents forbid their marriage. It's been reported that a gentleman and lady stroll arm and arm around the hotel.
The Travel Channel has several documentaries about the many historic hotels of America including the haunted ones.
From Florida with Key West, St. Augustine and Miami to New Orleans and San Antonio, ghost hunters can also find a haunted hotel to rest their heads with ghost hosts.
The information below will help you plan an exciting Key West Vacation
Upcoming Trip?
I like to use Booking for booking not only my hotels, but my tickets and rental cars as well. Makes life so much easier with only having to log into one location for my information.
Be sure to grab my travel tips to save you time and money. You'll also be entered into the weekly drawings.
Register here: Get 100 Travel Tips EVERY traveler should know PLUS entered into the weekly drawing.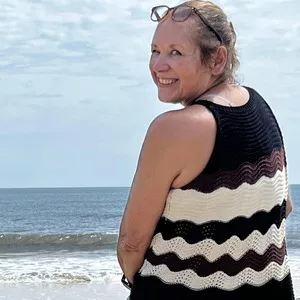 About Denise
Denise Sanger lives a life split between her love for fitness and her passion for travel particularly to the BEACH. Denise also has a love of marketing and lives in beautiful Suwannee County, Florida. You can find out more about Denise here: About Denise