Fall Rum Punch Cocktail Recipe To Make At Home
This article may contain affiliate links. Whenever you buy something through one of these links, I may earn a small commission without any cost to you. I really appreciate it as it supports this site and my family. Thank you!
Warm up with an Autumn Harvest Rum Punch Cocktail
Fall is a wonderful time of year. Cool, crisp air, changing leaves, and cozy hoodies. Well some places but not here in Florida. Even so, it is also the perfect time to enjoy a warm and delicious cocktail, like this fall rum punch cocktail.
I know, I know. Rum is generally for summer right? Still give this one a try. I promise it'll be worth it.
This Fall Rum Punch Cocktail Recipe is so good. It is made with fall flavors, including apple cider, cranberry juice, and spiced rum.
It's the perfect drink to sip on a cool autumn evening on the beach or to serve at a festive fall gathering including Halloween and Thanksgiving.
Thank you for reading this post. Don't forget to subscribe! This way you never miss an update, travel deals, discounts and more!! Subscribe to the right------>
Fall Rum Punch Cocktail Recipe Ingredients:
2 cups apple cider
1 cup cranberry juice
1 cup spiced rum
1/2 cup orange juice
1/4 cup lemon juice
1/4 cup maple syrup
1/4 teaspoon ground cinnamon
1/4 teaspoon ground nutmeg
1 orange, sliced for garnish
1 apple, sliced for garnish
Instructions For Making This Fall Rum Punch Cocktail:
In a large pitcher, combine the apple cider, cranberry juice, spiced rum, orange juice, lemon juice, maple syrup, cinnamon, and nutmeg. Stir to combine.
Refrigerate for at least 1 hour, or overnight.
To serve, pour the rum punch over ice in glasses and garnish with orange and apple slices.
Autumn Rum Punch Options
For a more flavorful rum punch, you can add a few slices of fresh ginger or a cinnamon stick to the pitcher while it's refrigerating.
If you don't have spiced rum, you can use regular rum and add a pinch of ground cinnamon and nutmeg to each glass.
To make a non-alcoholic rum punch, simply omit the rum and add more apple cider or cranberry juice.
Fun and festive ways to serve fall rum punch
Serve your rum punch in a punch bowl with a variety of garnishes, such as orange slices, apple slices, cinnamon sticks, nutmeg, and cranberries.
You can also serve your rum punch in individual glasses with fun fall-themed garnishes, such as caramel apples, candy corn, or chocolate pumpkins.
If you're having a party, you can set up a rum punch bar with different types of rum and garnishes for your guests to choose from.
No matter how you choose to serve it, this fall rum punch is sure to be a hit with your guests. So gather your friends and family together, raise a glass, and enjoy fall!
Upcoming Trip?
I like to use Booking for booking not only my hotels, but my tickets and rental cars as well. Makes life so much easier with only having to log into one location for my information.
Be sure to grab my travel tips to save you time and money. You'll also be entered into the weekly drawings.
Register here: Get 100 Travel Tips EVERY traveler should know PLUS entered into the weekly drawing.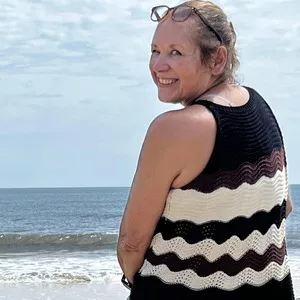 About Denise
Denise Sanger lives a life split between her love for fitness and her passion for travel particularly to the BEACH. Denise also has a love of marketing and lives in beautiful Suwannee County, Florida. You can find out more about Denise here: About Denise