Best Fall Beach Vacations In The USA (2023)
This article may contain affiliate links. Whenever you buy something through one of these links, I may earn a small commission without any cost to you. I really appreciate it as it supports this site and my family. Thank you!
No crowds.  Weather is absolutely gorgeous.  Cheaper rates. What's not to love about fall on the beach?  But are there things to do on Fall beach vacations? YES!
Often when people think of beach vacations, they think summer not fall.  But fall is actually a fantastic time to head to the shore and enjoy some much-needed downtime.
Below are the top places for a fantastic Autumn Getaway. My number one is Panama City Beach. Wonderful time of year to visit.
Panama City Beach
Many of the activities you enjoy in summer are the same you can enjoy during autumn. I head to Panama City Beach in the fall AND winter every year.
Thank you for reading this post. Don't forget to subscribe! This way you never miss an update, travel deals, discounts and more!! Subscribe to the right------>
If you don't have time to read the article, you can click here for current rates for a Panama City Beach Fall Getaway.
Check current rates and availability here: Panama City Beach Hotels
Love to swim, surf, snorkel or simply float?  You can! 
The water is still warm AND there are much fewer people you have to compete with in or on top of the water. 
Grab your beach chair and water toys and enjoy the warm sunny days before winter arrives. 
Over 50 traveler like me?  Fall is the perfect time for relaxing on the beach during the week as kids are back in school.
Families with kids that head to the beach after September generally arrive on Friday leaving the rest of the week for you.
Planning on an October getaway? Two of the best places to go are also haunted.
Savannah Georgia
Savannah, Georgia and St. Augustine, Florida are two of the oldest and most haunted cities in the USA.
Check current rates and availability for a Savannah Fall Beach Vacation here: Savannah Beach Vacation Rentals
Fall beach vacations are also much less expensive! Why? 
St. Augustine Florida
Simply because there are fewer people so hotel rooms and properties have more options for you to choose from.
Check current rates and availability for St. Augustine October Vacation here: St. Augustine Vacation Rentals
Act like locals!   Businesses that are hopping during the summer tourist season are able to slow down a bit. 
Chat with them to find out fun things to do and the best places to visit.  Locals are in the know. 
Galveston, Texas
Southern Texas is also a fantastic destination for Fall. I love Galveston which is right outside Houston.
Summer is very busy on this island, but things slow down in the Fall. Weather is still warm but not as hot as during the summer.
Even better? It's a wonderful thing when you are able to slip right in at a restaurant that usually has a long waiting line during summer.
Check current rates and availability for Galveston Texas Vacation here: Galveston Texas Vacation Rentals
What Are The Best Florida Beaches To Visit In Fall?
There are so many wonderful options for a Fall Beach Vacation. My top picks are:
Top Florida Beaches For Fall Vacations
Santa Rosa Beach
Santa Rosa Beach on the Florida Panhandle is fantastic in fall! The weather AND water are still on the warmer side. The best part? Much fewer crowds than in the rest of the state.
Hotel and vacation rental rates are much lower too. Check current rates and availability here: Santa Rosa Beach Vacation Rentals and Hotels
Miami, Florida
Miami is a hopping destination all year long including the fall.
Autumn though is one of the best times to visit before the snowbirds arrive for winter.
Check current rates and availability here: Miami Beach Hotels
Clearwater Beach
Beautiful Clearwater Beach on the Gulf of Mexico lives up to its name. Gorgeous crystal clear turquoise water and white sand invites you to slow down and relax a bit.
Check current rates and availability here: Clearwater Beach
Links To Help You Plan The Perfect Fall Vacation
Upcoming Trip?
I like to use Booking for booking not only my hotels, but my tickets and rental cars as well. Makes life so much easier with only having to log into one location for my information.
Be sure to grab my travel tips to save you time and money. You'll also be entered into the weekly drawings.
Register here: Get 100 Travel Tips EVERY traveler should know PLUS entered into the weekly drawing.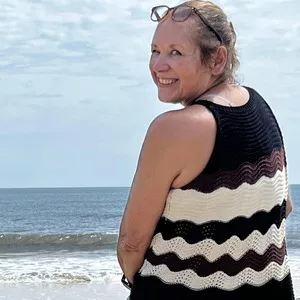 About Denise
Denise Sanger lives a life split between her love for fitness and her passion for travel particularly to the BEACH. Denise also has a love of marketing and lives in beautiful Suwannee County, Florida. You can find out more about Denise here: About Denise