Ultimate Blue Ridge Mountains Georgia Vacation Guide
This article may contain affiliate links. Whenever you buy something through one of these links, I may earn a small commission without any cost to you. I really appreciate it as it supports this site and my family. Thank you!
In the past, my go to vacation destination has always been the beach. Until a few years ago when my friends talked me into heading to the Blue Ridge Mountains Georgia for a girl's trip.
Why I had never vacationed in these beautiful mountains before, I honestly don't know. These are some of the most beautiful mountains to vacation in.
Enjoy visiting local waterfalls, miles of trout streams for fishing, horseback riding, kayaking, and so many other fun outdoor activities for a girl's trip, a romantic getaway, or for the whole family to enjoy.
Don't have time to read the whole article? Check rates and current availability here: Blue Ridge Mountains Georgia Vacation Rentals
Thank you for reading this post. Don't forget to subscribe! This way you never miss an update, travel deals, discounts and more!! Subscribe to the right------>
For our trip, we rented a beautiful, three-level cabin in the woods with mountain views out of this world. Literally no one around us. We felt like we had the mountain to ourselves.
Our perfect cabin was gorgeous inside and out with a hot tub that we enjoyed every evening with a glass of wine then over to the fire pit to relax after dinner.
Whether you are looking for luxury cabin rentals in the wooded mountains or vacation rentals closer to downtown Blue Ridge, you will find the perfect place for your Blue Ridge vacation.
Why Visit The Blue Ridge Mountains Georgia?
The beauty alone is breathtaking. This mountain range runs along the eastern edge of the United States and extends southwest from southern Pennsylvania through Maryland, West Virginia, Virginia, North Carolina, South Carolina, Tennessee, and Georgia.
Check rates and current availability here: Blue Ridge Mountains Georgia Vacation Rentals
The north Georgia mountains including Blue Ridge are a popular vacation destination for people who enjoy outdoor activities, such as hiking, camping, and fishing. You will also find historic towns and museums as well as craft breweries and funky shops.
If you love to hike, you have to put this on your bucket list. We were able to hike a portion of the Appalachian Trail near the Hike-In. This is a lodge about 5 miles off the trail from Amicalola Falls. It is listed as one of the top hikes in the United States.
How To Get To The Blue Ridge Mountains
Getting to the Blue Ridge Mountains is fairly easy. There are access points on all major federal and state highways.
Our drive brought us up I-75 North from Florida to I-575 which turns into I-515 and routes you right into the heart of town and near where we picked up our key from the Blue Ridge Mountain Cabin rentals office.
Depending on how you are routed by your GPS, you may come across the scenic Blue Ridge Parkway. Be sure to take time to stop as this is one of the best places to see the natural beauty of the area.
Check rates and current availability here: Blue Ridge Mountains Georgia Vacation Rentals
What Is The Best Time To Visit?
Truly? There is really not a bad time to visit.
I've been there in the Spring as well as Fall and have had a great time during both visits. Many that live in hot summer states like Florida choose to visit during summer to escape the heat.
During the spring, the wildflowers are in bloom and the weather is starting to get warmer. In the fall, (see pic left from my girl's trip) the leaves change color which is truly something to see.
You also can enjoy the many farmer's markets and apple-picking farms. A top picking farm is Mercier Orchards.
Check rates and current availability here: Blue Ridge Mountains Georgia Vacation Rentals
Things To Do In The Blue Ridge Mountains Georgia
There are literally so many things to do in the Blue Ridge Mountains, like me, you will want to return over and over. Water activities, hiking, shopping and more. A few of the most popular activities are:
Hiking
One of my favorite things to do is hike and there are trails for all levels of hikers from easy walks to more challenging hikes. Some of the most popular hiking trails include the Appalachian Trail, the Benton MacKaye Trail, and the Springer Mountain Trail.
I really recommend the Benton MacKaye Trail as you will be able to view Long Creek Falls. Also, as mentioned above, hit Amicalola Falls and take the hike to the Hike-In if you have time. It's very pretty.
Another hike I recommend is Toccoa River Swinging Bridge also on the Benton MacKaye Trail. A great place for a pic or two!
Fishing
I am not one to fish but if you are, there are many streams and rivers where you can find the perfect spot to fish for trout, bass, and other fish.
Some of the best fishing spots include the Chattooga River, the Oconee River, and the banks of the Toccoa River.
This area is the trout capital of Georgia and a popular destination for those looking for trout fishing.
If you are on a fishing trip, then I'd recommend one of the riverfront fishing lodges.
Check rates and current availability of riverfront fishing lodges here: Blue Ridge Mountains Riverfront Lodges
Whitewater Rafting
Ready for some excitement and adrenaline rush? Take a whitewater rafting tour through the Blue Ridge Mountains. Enjoy rafting trips on rivers such as the Chattooga and Oconee.
Also depending on where your cabin is located and what time of year, you will find that many homeowners have tubes, kayaks or canoes on site for you to put right into a river or creek.
Scenic Drives
One of the best ways to the beauty of these mountains is to take a drive. There are a number of scenic drives to enjoy including the Blue Ridge Parkway and the Cherohala Skyway.
Another option is the Blue Ridge Scenic Railway. This is a beautiful ride to enjoy in the fall.
Check rates and current availability here: Blue Ridge Scenic Railway Tours
Shopping, Food, Wineries, and Breweries
Wineries and craft breweries are a great way to explore while on vacation. There are many wineries and breweries in the heart of Blue Ridge Mountains area that offer tours and wine tastings.
You can also enjoy walking around the small town in the city of Blue Ridge GA where you will find a cute brewery, a few restaurants, antique shops, and a gift shop or two to browse. Many spots include live music too.
Tip: Be sure to stop at the visitor center for more information about the mountain town of Blue Ridge. Also, I have placed below even more outdoor adventures for you to enjoy many of them a short walking distance from the parking area to make it more accessible.
Where to Stay
Are you ready to go? I am ready to go back too after writing this. And I just returned from my last trip.
Check rates and current availability here: Blue Ridge Mountains Georgia Vacation Rentals
Depending on what you are looking for as far as accommodations, you can choose between rustic cabins, a few hotels, campgrounds to luxurious resorts. Traveling with your family?
Many vacation homes have a game room with a pool table to keep kids busy on a family vacation. These cozy cabins are also great options for a family reunion as many have four or five bedrooms.
I have put links to the various options below, but I really recommend a cabin in the woods. You can check rates and current availability here: Blue Ridge Mountains Georgia Vacation Rentals
Upcoming Trip?
I like to use Booking for booking not only my hotels, but my tickets and rental cars as well. Makes life so much easier with only having to log into one location for my information.
Be sure to grab my travel tips to save you time and money. You'll also be entered into the weekly drawings.
Register here: Get 100 Travel Tips EVERY traveler should know PLUS entered into the weekly drawing.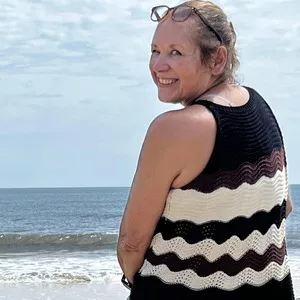 About Denise
Denise Sanger lives a life split between her love for fitness and her passion for travel particularly to the BEACH. Denise also has a love of marketing and lives in beautiful Suwannee County, Florida. You can find out more about Denise here: About Denise