Alligator Lake Park, Lake City, Florida
This article may contain affiliate links. Whenever you buy something through one of these links, I may earn a small commission without any cost to you. I really appreciate it as it supports this site and my family. Thank you!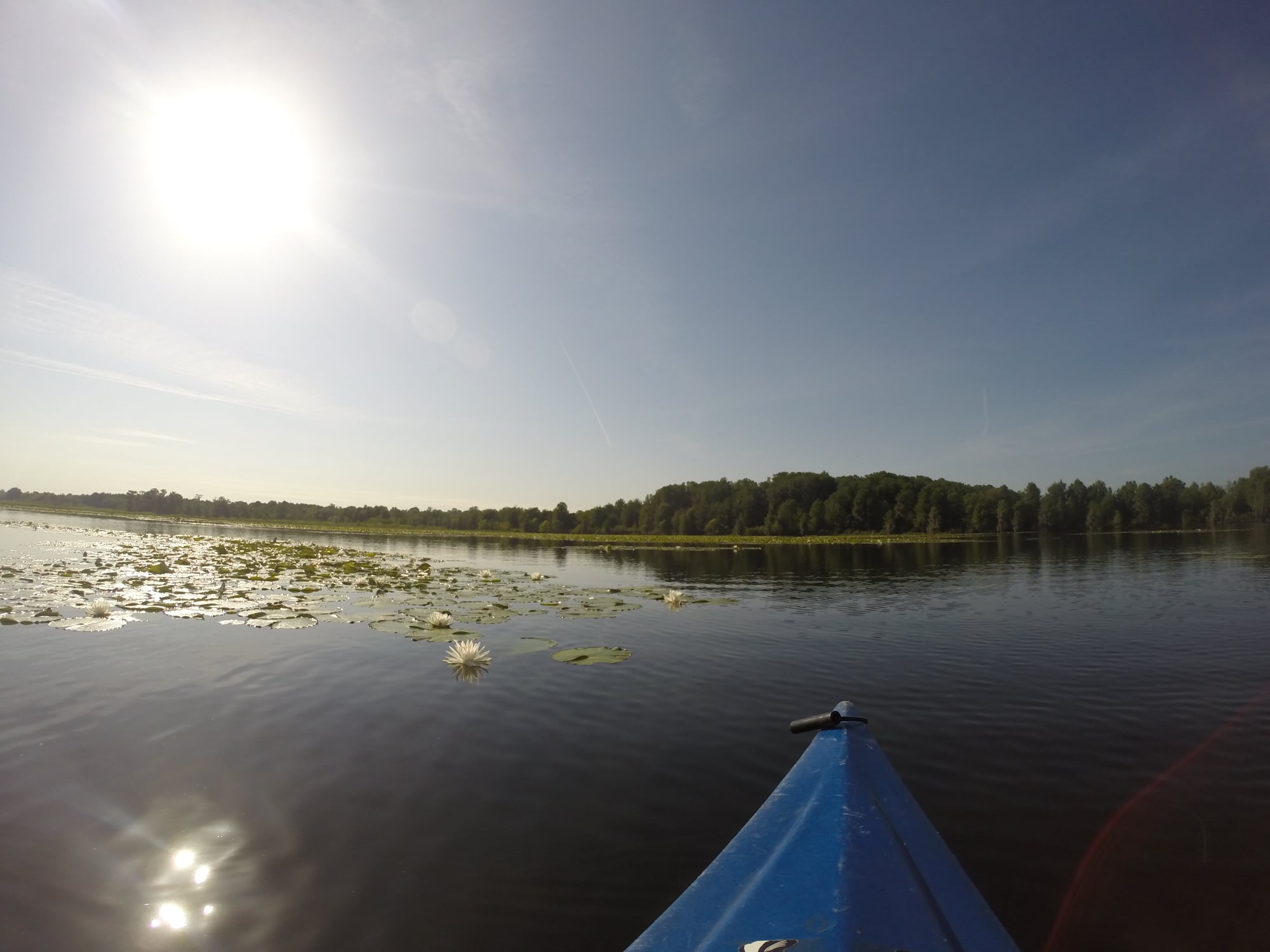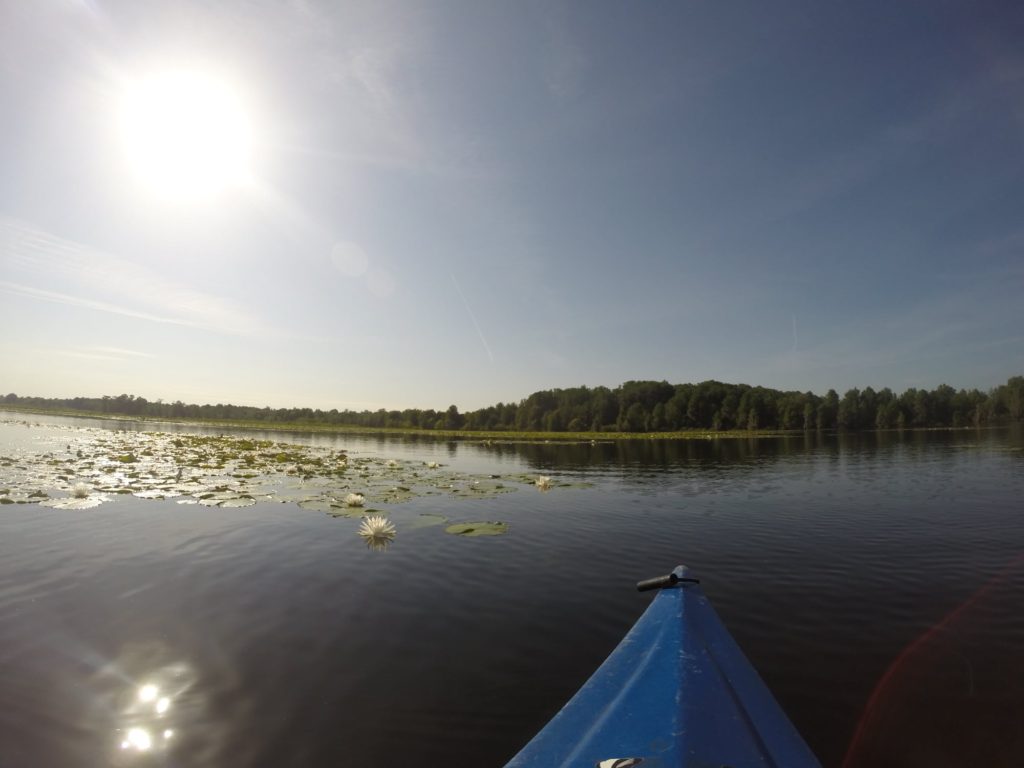 Alligator Lake Park, Lake City, Florida
Back in the saddle – or kayak I should say. It's spring in North Central Florida. Temps are rising. Days are longer. And it's time to kayak for this girl. Last time I kayaked was when I capsized in the Slave Canal so I was a bit apprehensive kayaking Alligator Lake. After all it's ALLIGATOR Lake. What's to be nervous about right?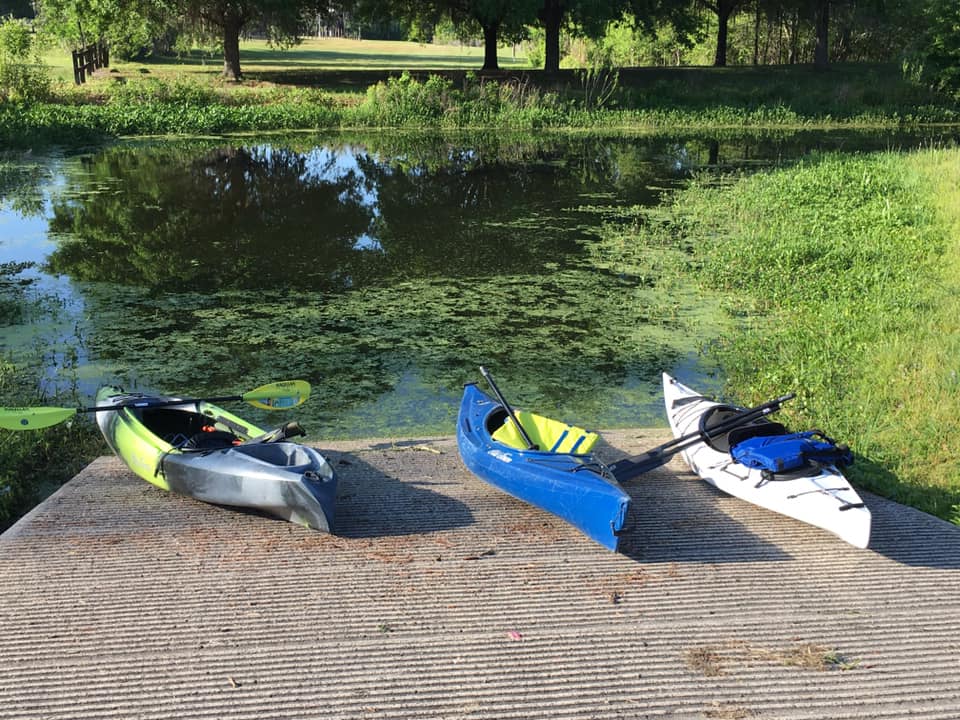 The day was absolutely gorgeous. We kayak during the week as motorized boat traffic is heavy on the weekend in NC Florida. We have several large rivers including the Suwannee, Sante Fe, Steinhatchee and Withlacoochee Rivers all within a short drive of each other.
Alligator Lake is located in beautiful Lake City, Florida. Lake City was originally called Alligator and also the original location of the University of Florida. This beautiful park has been on my list since I've been working my way through the Top 50 Hikes in North Florida. I believe I'm more than halfway through the 50 and every hike has been one I would do again. What a great list to follow.
We decided to both kayak and hike on the day we visited Alligator Lake. The lake was as smooth as a sheet of glass. Still I put my life jacket on since I didn't want a repeat of my last adventure of having a panic attack after I capsized.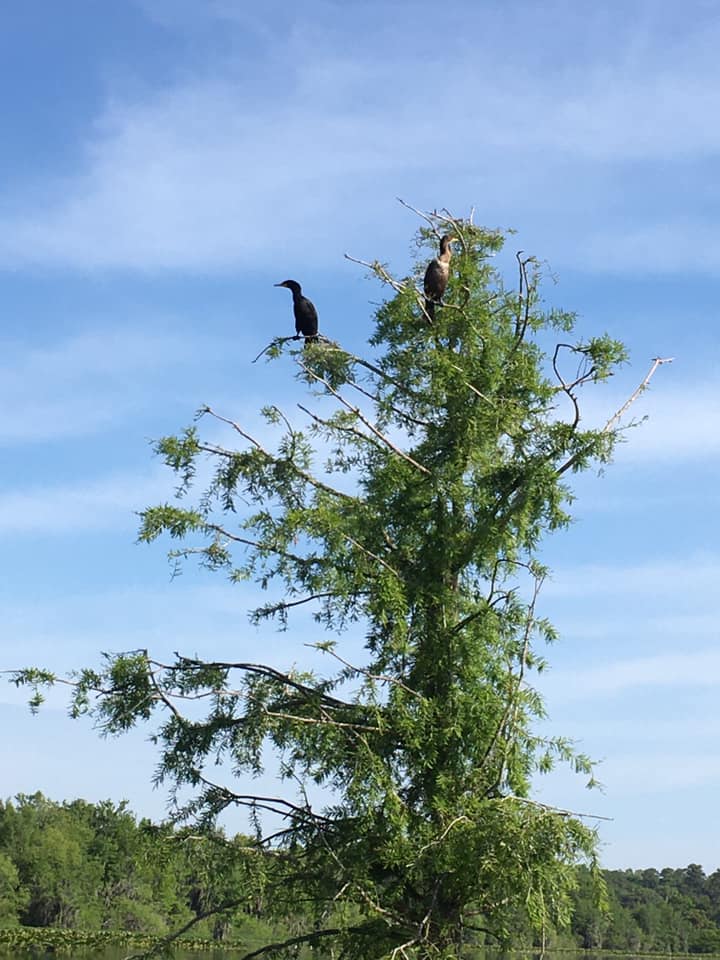 Kayaking Alligator Lake

Once my breathing returned to normal after kayaking out onto the lake, I remembered why kayaking is so much a part of my life. It's calming. It's relaxing. Away from the hustle and bustle of the city, you can let your mind calm and your breathing slow.
Alligator Lake is divided by a dike. After launching from the boat ramp, we meandered up a canal that would eventually open into the lake. Although the water was dark it was clear and you could see the vegetation flowing underneath as we kayaked out.
White flowers bloomed from lily pads located throughout the lake. We meandered along the shoreline of the North Dike area over to a foot bridge that spanned a portion of the lake.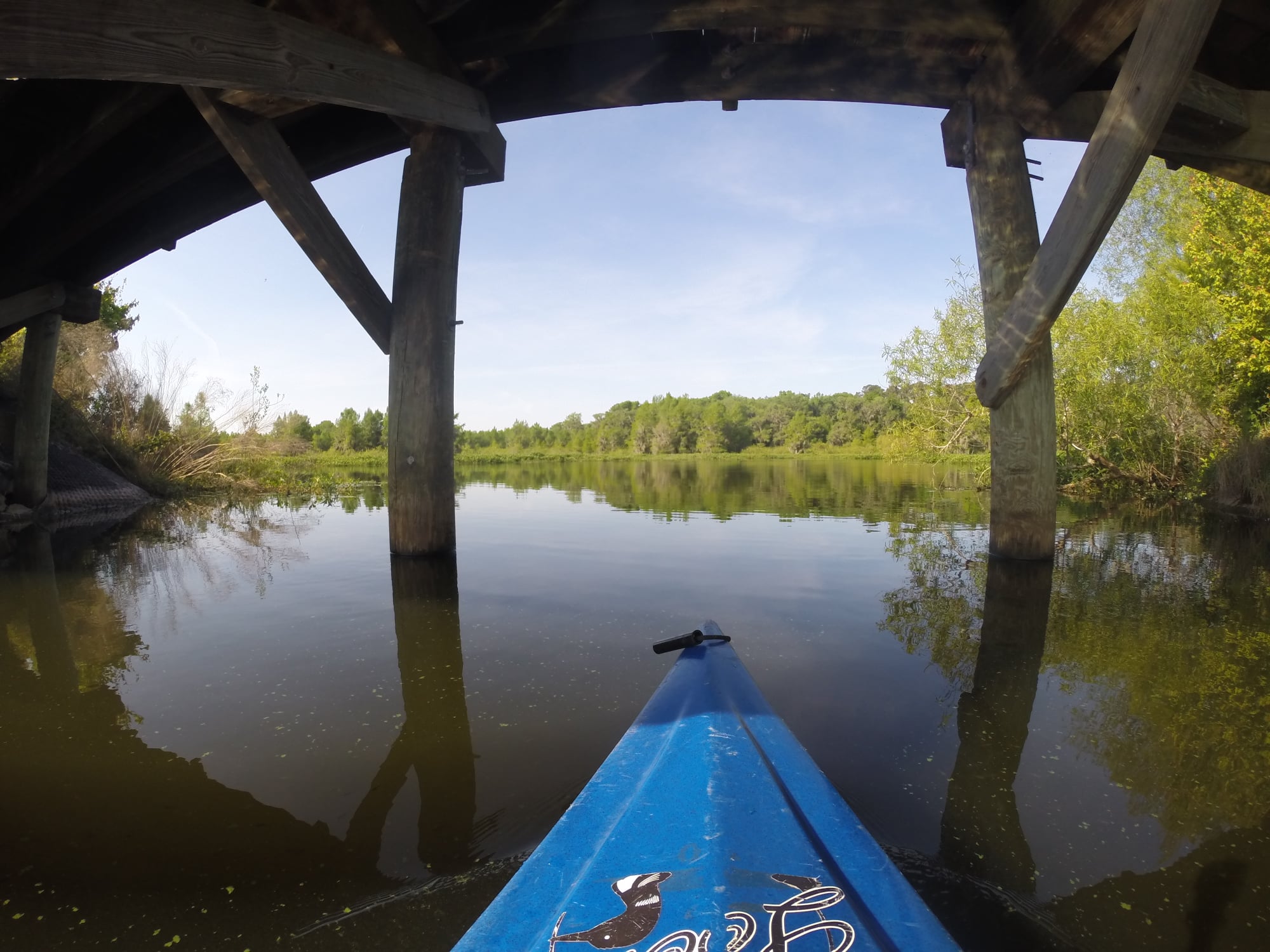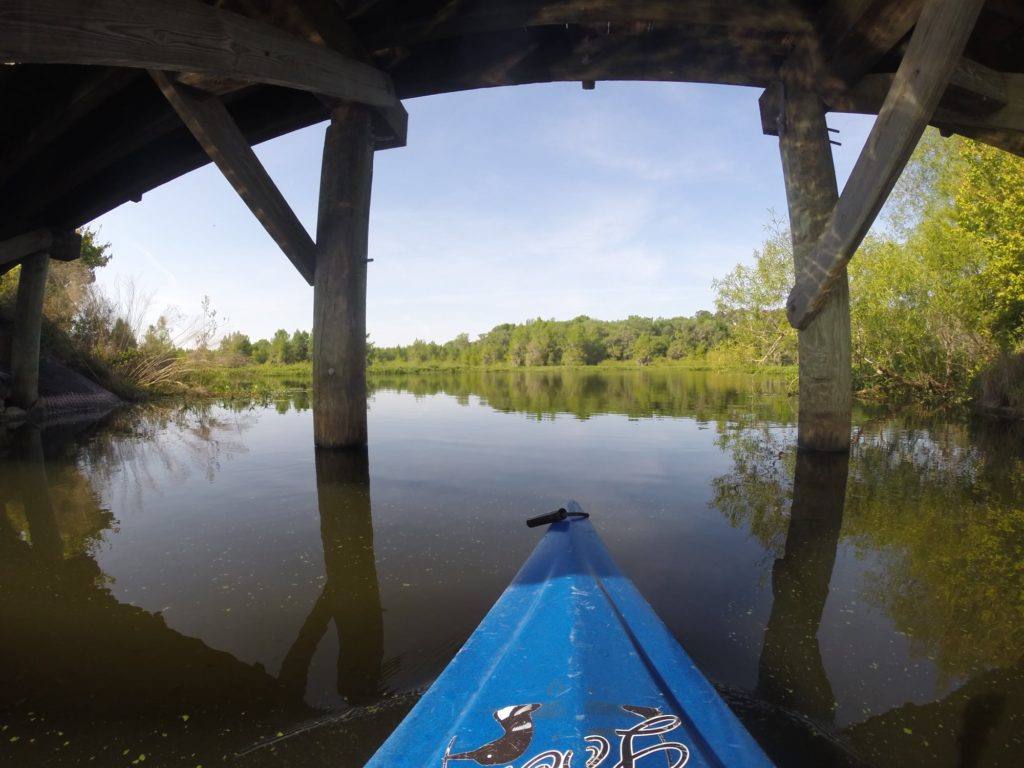 Heading back toward the launch, we were amazed at the birds – both on the water and flying overhead. A large bank of purple martin houses had the beautiful birds flying about along with a couple of cormorants hanging out in a tree in the lake where it looked like a nest had been built. Snowy white egrets, ospreys, a blue heron and cute coots that appear to be walking on water were all a joy to watch.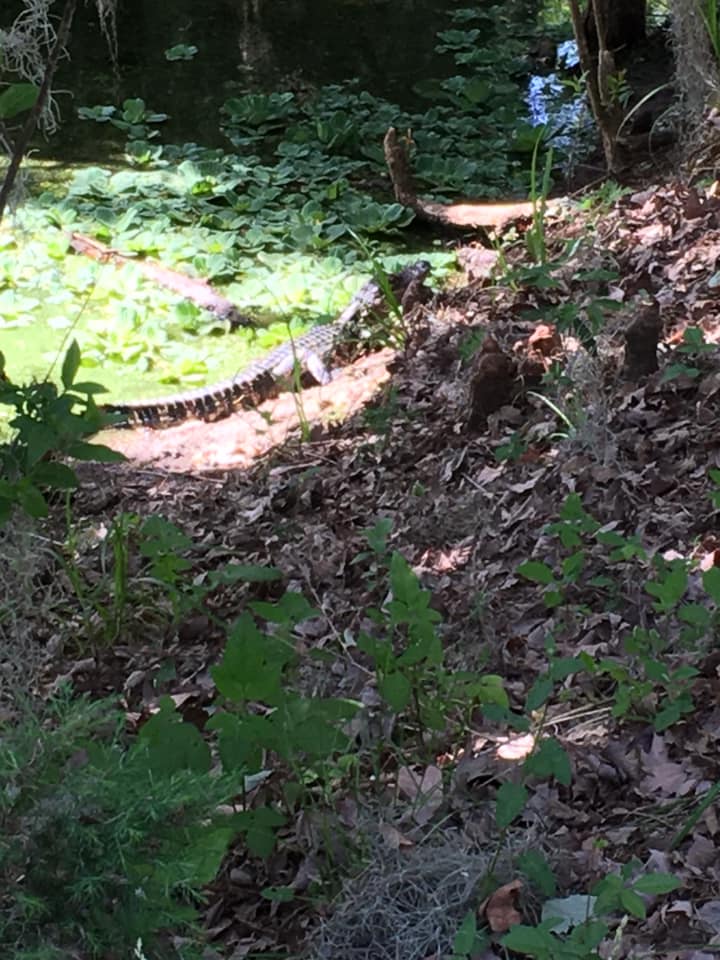 Hiking Montgomery Trail
After kayaking close to 90 minutes, we made our way back to the boat launch to get ready for our hike. We selected the James H. Montgomery Trail that circles Alligator Lake. All the time we were on the lake, we never saw an alligator but we were lucky to spot two while hiking.
It's always exciting when you spot an alligator. In all the time I've been hiking and kayaking, there has only been one time where an alligator made me nervous. That was when were were kayaking the beautiful Sante Fe River. After we passed a portion of the river, we looked back and saw an alligator swimming back and forth. Shore to shore. We believe it was a female guarding her nest. She didn't follow us nor did she do anything aggressive.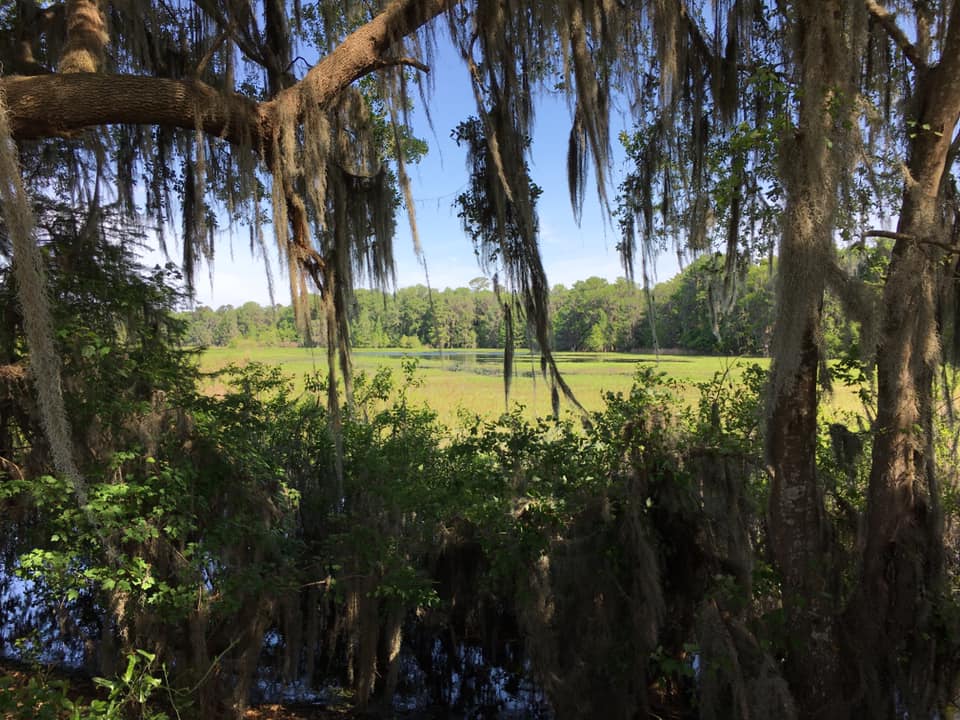 The trail we walked, Montgomery Trail, is a three mile loop that will take roughly an hour or so depending on your walking speed. I'll never break any hiking speed records as I'm always too busy looking around snapping pictures. The map posted at the trail head advises there are over six miles of trails available to hike in the park.
There are several pavilions with picnic tables, restrooms, large playground and several more walking trails located throughout this park. No fee to enter/use.
Alligator Lake Park, Lake City, Florida:
Alligator Lake Recreation Area
420 SE Alligator Glen
Lake City, Florida 32025
Hiking Trails: Up to 6.3 miles
Difficulty: Montgomery Trail is an easy hike.
Kayaking: Easy. No obstacles noted.
Upcoming Trip?
I like to use TripAdvisor for booking not only my hotels, but my tickets and rental cars as well. Makes life so much easier with only having to log into one location for my information.
Be sure to grab my travel tips to save you time and money. You'll also be entered into the weekly drawings.
Register here: Get 100 Travel Tips EVERY traveler should know PLUS entered into the weekly drawing.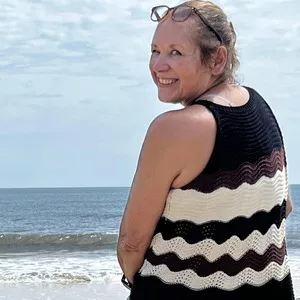 About Denise
Denise Sanger lives a life split between her love for fitness and her passion for travel particularly to the BEACH. Denise also has a love of marketing and lives in beautiful Suwannee County, Florida. You can find out more about Denise here: About Denise