Best Florida Beach Camping
This article may contain affiliate links. Whenever you buy something through one of these links, I may earn a small commission without any cost to you. I really appreciate it as it supports this site and my family. Thank you!
Where to find the best Florida beach camping?
Camping is probably more popular this year than any recent year due to the pandemic. People want to travel but they want to travel safely. I've been camping my whole life so I know the many benefits including the fact that you're in control of your environment. But what many may be overlooking as they plan their next camping trip is beach camping.
Complete transparency. I actually hadn't camped in a tent in MANY years. Like decades LOL. I'm a camper person. I figured out real quick in my 20's that sleeping on the ground wasn't much fun. Flash forward to 2020 and where did you find me? Camping in a tent on the beach in the middle of a thunderstorm. And snug as a bug in a rug to boot. You can read about that trip here: Beach Camping Fort Clinch State Park
If you're considering heading to Florida to camp, below is my list of the best Florida Beach Camping locations. There's something so peaceful about waking up to the sounds of the waves rolling onto shore in a tent. Much closer than you can get in a hotel room with the balcony door open. If you're even a bit adventurous, give one of these Florida beach camping destinations a try:
My list can go on and on but I limited it to my top picks. As more and more people get out and explore our beautiful world, it's important to remember to leave it as we found it taking only pictures and memories.
Thank you for reading this post. Don't forget to subscribe! This way you never miss an update, travel deals, discounts and more!! Subscribe to the right------>
Don't miss out! Sign up for my weekly drawings for beach gear, hotel vouchers and more. Twice a week, we select a lucky winner for a gift card, beach wear, Boho Beach Chic outfit and more. It's FREE. No purchase necessary. Register here: Enter to Win, then keep an eye on your emails!
Upcoming Trip?
I like to use Booking for booking not only my hotels, but my tickets and rental cars as well. Makes life so much easier with only having to log into one location for my information.
Be sure to grab my travel tips to save you time and money. You'll also be entered into the weekly drawings.
Register here: Get 100 Travel Tips EVERY traveler should know PLUS entered into the weekly drawing.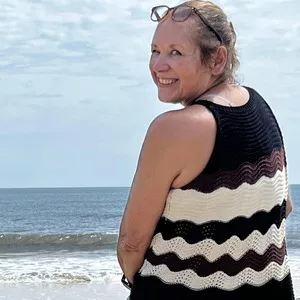 About Denise
Denise Sanger lives a life split between her love for fitness and her passion for travel particularly to the BEACH. Denise also has a love of marketing and lives in beautiful Suwannee County, Florida. You can find out more about Denise here: About Denise