Must have products for a beach trip!
This article may contain affiliate links. Whenever you buy something through one of these links, I may earn a small commission without any cost to you. I really appreciate it as it supports this site and my family. Thank you!
Do you have a beach trip coming up?  The beach is BY FAR my most favorite place in the world.  That's why I created this category on my blog 😉
There are a few things that I will
NEVER go to the beach without.  Take a look at my list and see if you need to add any items to your beach bag:
Sun block that does not damage the ocean's coral reefs. This is very important to me
and I'm sure it is for you.  We want our children, grandchildren and great-grandchildren to be able to enjoy the beach too right? This is the sunscreen I use. It's 50 SPF and I love it.
Love to dress up in the evening when going out for dinner or drinks? Me too! After spending all day on the beach and in the water, I try to clean up for the evening.  My favorite go to blingy accessory is this pair of earrings. Love the color. Love sand dollars. And I get so many compliments when I wear them.  Get more info here: SAND DOLLAR EARRINGS
Thank you for reading this post. Don't forget to subscribe! This way you never miss an update, travel deals, discounts and more!! Subscribe to the right------>
Not a fan of warm beer  or other beverage? Neither is my husband which is why I always pack this Asobu Frosty Beer 2 Go Vacuum Insulated Double Walled Stainless Steel Beer Bottle and Can Cooler   in my beach bag just for him. 
I'm not one to walk anywhere in my swimsuit so I always have a beach cover-up with me at all times.  This beach caftan is one of my favorites as it fits my hippie boho vibe.
Denise
The product links above helps our page as we may earn a small commission at no extra cost to you.
Upcoming Trip?
I like to use Booking for booking not only my hotels, but my tickets and rental cars as well. Makes life so much easier with only having to log into one location for my information.
Be sure to grab my travel tips to save you time and money. You'll also be entered into the weekly drawings.
Register here: Get 100 Travel Tips EVERY traveler should know PLUS entered into the weekly drawing.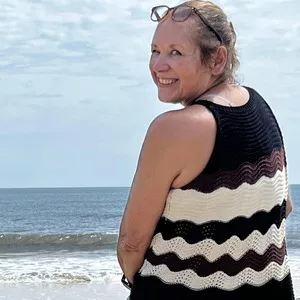 About Denise
Denise Sanger lives a life split between her love for fitness and her passion for travel particularly to the BEACH. Denise also has a love of marketing and lives in beautiful Suwannee County, Florida. You can find out more about Denise here: About Denise