Things To Do In Fort Myers: What you Need To know
This article may contain affiliate links. Whenever you buy something through one of these links, I may earn a small commission without any cost to you. I really appreciate it as it supports this site and my family. Thank you!
Fort Myers, a city located in southwest Florida, is a popular vacation destination for tourists of all ages. With its beautiful beaches, warm weather, and wide range of attractions, it's no wonder why so many people choose to visit this charming city.
Note: As of this writing, this area is still recovering from taking a direct hit from Hurricane Ian. Please double-check before planning your vacation.
One of the biggest draws of Fort Myers is the amount of fun things to do. Whether you're traveling with family, friends, or solo, there's something for everyone to enjoy.
Check rates and current availability here: Fort Myers Beach Hotels
Thank you for reading this post. Don't forget to subscribe! This way you never miss an update, travel deals, discounts and more!! Subscribe to the right------>
At the end of this article, I have also added fantastic things to do in the areas surrounding Fort Myers and Fort Myers Beach.
How To Get To Fort Myers?
This beautiful city along with Fort Myers Beach are actually fairly easy to get to. The nearest airport is located right in Fort Myers. Fort Myers SW Florida International. Also, nearby are Naples or Sarasota Bradenton airports.
Planning to drive? Whichever direction you plan to come from, you will be on Interstate I-75. From Miami, you will cross Alligator Alley which is really cool to see.
Outdoor Activities
Beaches
This city is home to some of the most beautiful beaches in Florida. As a reminder though, this area took a hard hit from Hurricane Ian.
You will find on the Lee County website, the phased reopening plan for Fort Myers and surrounding beaches. You can see the current beaches open in the graphic from the county.
Check rates and current availability here: Fort Myers Beach Hotels
For those who love the great outdoors, there are plenty of options. You can take a scenic hike at the Six Mile Cypress Slough Preserve, where you'll have the chance to see alligators, turtles, and a variety of bird species. Address is: 7751 Penzance Blvd.
Or, head to the J.N. "Ding" Darling National Wildlife Refuge, where you can explore the mangrove forests and spot some of Florida's native wildlife. This refuge, however, is on Sanibel Island and as of this writing is closed due to the hurricane. Check before you plan to visit.
If you're looking to get out on the water, you can rent a kayak or paddleboard and explore the Caloosahatchee River or the Gulf of Mexico.
If you're more interested in history and culture, Fort Myers has plenty to offer as well. You can visit the Edison and Ford Winter Estates, where you'll learn about the lives and inventions of two of America's greatest inventors.
Or, head to the Southwest Florida Museum of History, where you can explore the region's rich history and see artifacts from the Calusa and Seminole tribes. The address is 2031 Jackson Street.
And, of course, no trip to Fort Myers would be complete without a visit to the charming downtown area, where you can shop, dine, and take in the local culture.
Check rates and current availability here: Fort Myers Beach Hotels
Parks and Nature Reserves
You can also enjoy the area's parks and nature reserves where you can explore the great outdoors.
Edison and Ford Winter Estates: This historic site features beautiful gardens and a museum. It's a great spot for a picnic or a leisurely stroll. Address is: 2350 McGregor Blvd.
Calusa Nature Center and Planetarium: This nature center features a planetarium, butterfly and bird aviaries, and hiking trails. It's a great spot for families. Address is: 3450 Ortiz Ave.
Lakes Regional Park: This park features several lakes, a playground, and a train ride for kids. It's a great spot for a family outing. Address is: 7330 Gladiolus Dr.
Golf Courses
Fort Myers is a golfer's paradise, with several beautiful courses to choose from. A few to consider are;
| Course Name | Location |
| --- | --- |
| Eastwood Golf Course – Public Course | Fort Myers |
| San Carlos Golf Club – Semi Private. Call Club. | Fort Myers |
| Old Corkscrew Golf Club – Semi Private. Public Tee Times | Fort Myers |
Indoor Activities
What happens if it's a rainy day during your visit? No worries because there are plenty of indoor activities as well to keep you busy.
Museums and Art Galleries
Fort Myers is home to several museums and art galleries that are perfect for a rainy day or a break from the Florida heat.
The Southwest Florida Museum of History is another great option for those interested in local history. The museum features exhibits on the Calusa Indians, the Seminole Wars, and the development of the region.
Check rates and current availability here: Fort Myers Beach Hotels
Art lovers will enjoy the Sidney & Berne Davis Art Center, which showcases local and national artists in a variety of mediums.
Shopping Centers and Malls
For those who love to shop, Fort Myers has plenty of indoor options. The Bell Tower Shops is an outdoor mall with a variety of stores and restaurants, but also has indoor options for those rainy days. Address is: 13499 S Cleveland Ave.
The Gulf Coast Town Center is another great option, with over 100 stores and restaurants to choose from. That address is 9903 Gulf Coast Main St.
The Edison Mall is a more traditional indoor mall with anchor stores like Macy's and Dillard's. The address is: 4125 Cleveland Ave.
Entertainment Venues
There are also several indoor entertainment venues in Fort Myers. Head to HeadPinz for bowling, laser tag, and arcade games. Address is 14513 Global Pkwy.
The IMAG History & Science Center is a great option for families, with interactive exhibits and a 3D theater. For a night out, visit the Broadway Palm Dinner Theatre for a show and a meal. The address is 2000 Cranford Ave.
Food and Drink
Restaurants and Cafés
Fort Myers is a foodie's paradise, with a wide range of restaurants and cafés to choose from. Whether you're looking for a casual bite to eat or a fine dining experience, there's something for everyone.
Check rates and current availability here: Fort Myers Beach Hotels
Blu Sushi offers a modern twist on traditional sushi, with creative rolls and a sleek atmosphere. The Veranda is an elegant restaurant housed in a historic home, and serves up fresh seafood and American classics.
Point 57 Kitchen & Cocktails is a casual spot with a focus on Southern cuisine, and offers a great selection of craft cocktails.
Breweries and Bars
Fort Myers has a thriving craft beer scene, with several breweries and bars to choose from. Whether you prefer a hoppy IPA or a smooth stout, you're sure to find something to quench your thirst.
Check rates and current availability here: Fort Myers Beach Hotels
Fort Myers Brewing Company – This family-owned brewery offers a wide range of beers, from a light blonde ale to a rich chocolate stout.
Millennial Brewing Company – Located in the heart of downtown Fort Myers, this brewery offers a laid-back atmosphere and a great selection of beers.
Fort Myers Brewing Company is a must-visit for beer lovers, with a spacious taproom and a large outdoor area. Millennial Brewing Company is a great spot to relax with friends, with a cozy indoor area and an outdoor patio.
You can check reviews here: Fort Myers Places To Eat
Events and Festivals
Fort Myers is known for its vibrant events and festivals that take place throughout the year. Whether you are a foodie, music lover, or art enthusiast, there is something for everyone. Here are some of the top events and festivals to check out:
Edison Festival of Light: This festival celebrates the birthday of Thomas Edison, who spent his winters in Fort Myers. The festival includes a parade, craft show, and fireworks display. Festival in February.
ArtFest Fort Myers: This art festival is a showcase of over 200 artists from around the country. It features a variety of art forms, including painting, sculpture, and jewelry. February festival.
There are other great events in Fort Myers. Unfortunately many are temporarily closed. Be sure to check the calendar of events to see what is happening during your visit.
Check rates and current availability here: Fort Myers Beach Hotels
With so much to see and do, you are sure to have a memorable trip on this part of the Sunshine State. Before you plan your getaway, check with the location, hotel, etc. you plan to stay at to be certain they are open. Then pack your bags and head to Fort Myers for your next vacation!
Upcoming Trip?
I like to use Booking for booking not only my hotels, but my tickets and rental cars as well. Makes life so much easier with only having to log into one location for my information.
Be sure to grab my travel tips to save you time and money. You'll also be entered into the weekly drawings.
Register here: Get 100 Travel Tips EVERY traveler should know PLUS entered into the weekly drawing.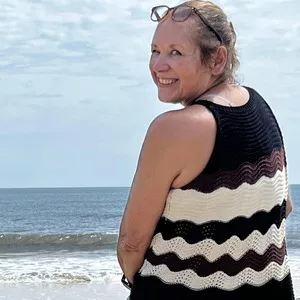 About Denise
Denise Sanger lives a life split between her love for fitness and her passion for travel particularly to the BEACH. Denise also has a love of marketing and lives in beautiful Suwannee County, Florida. You can find out more about Denise here: About Denise