How To Take Vacation Photos You'll Want to Show Everyone
This article may contain affiliate links. Whenever you buy something through one of these links, I may earn a small commission without any cost to you. I really appreciate it as it supports this site and my family. Thank you!
How To Take Photos Of A Lifetime
How many times have you saw something on vacation that you wish you would have been able to get a pic of? I love my Cannon, and how I can create beautiful beach and travel photos with it. But I don't want to only capture the beautiful moments.
I also want to remember all the crazy, dirty, exciting moments of life, too. And truth be told, those moments are usually immortalized with my phone (since it's always nearby).
The problem is that we have to be superfast in the impromptu moments with our phones. I've come up with a few tricks to snap pictures quickly.
If we want our beach vacation photos to be some of the most cherished memories we can look back on, we need to figure out how to catch those moments fast.
Thank you for reading this post. Don't forget to subscribe! This way you never miss an update, travel deals, discounts and more!! Subscribe to the right------>
Ready to grab those memories forever? These tips will help you catch those memories:
Take photos with the volume buttons. Open your camera on your iPhone. Then you can take a photo with either the volume button, or the regular button on the screen. I find it easier to use the volume buttons, depending on the angle I'm using to catch my kiddos.
Use burst mode. If your kids have ever confiscated your phone temporarily, you've probably had 50 pictures of little baby toes or toys because they discovered burst mode. But burst mode is also great for you, because you're bound to catch that perfect expression with all those quick photos. Then you can pick and choose which one you like best.
Lock your exposure and focus. For the best photos, you may want total control over focus and exposure – even if your two-legged subject moves. So locking your exposure and focal point is super easy and helps improve your photos. All you need to do is open your camera on your iPhone and hold your finger down on the area you want to be in focus. Once you see the yellow AE/AF Lock message, let up with your finger and start shooting photos. p.s. I have this lens kit for my iPhone, and it works AMAZING: iPhone Lens Kit.
Take advantage of the iPhone's top features including HDR (high dynamic range), portrait mode and live photos. Using HDR will give you remarkable clarity and detail in areas with a wide range of light sources while Portrait mode enhances your vacation photos with depth of field.
Live photos to bring your vacation photographs to life by recording several seconds of motion and audio right before clicking the shutter.
At night, what I found works best, is to turn off ALL options on my iPhone and snap. That eliminates the flash and the delay of the photo.
But have you ever wished you could ask an expert questions? Wanted to learn from the pros exactly how to use natural light to your advantage?
Edit your photos for that finishing touch, master manual mode on your DSLR (or even rock your phone's camera options), or organize your photos, so you can always find what you're looking for?
Not sure about you but I have always struggled to get good sunrise and sunset pictures at the beach on vacation. My phone simply would not pick up the pinks, oranges and reds of the sunset. So frustrating.
What I did was take a short course to learn not only how to get pics with my Cannon but also my iPhone. The difference in my photos? NIGHT AND DAY. Literally.
This is the course I loved: Photography Masterclass you'll get an email with your login information to an easy-to-use download portal, which includes access to the entire bundle.
You'll be able to download the e-books and create your login details for the eCourses and get started right away. Your next vacation photos will be AMAZING.
If you to want to learn how to get life's precious moments quickly, this course is what you need. Seriously, run don't walk to check out all the goodness that's included in this course.
Hoping you can capture all those meaningful moments better than ever, and take photos you're truly proud to share. 🙂
Check out the Photo Travel Course right here: Photography Masterclass and get started today.
Upcoming Trip?
I like to use Booking for booking not only my hotels, but my tickets and rental cars as well. Makes life so much easier with only having to log into one location for my information.
Be sure to grab my travel tips to save you time and money. You'll also be entered into the weekly drawings.
Register here: Get 100 Travel Tips EVERY traveler should know PLUS entered into the weekly drawing.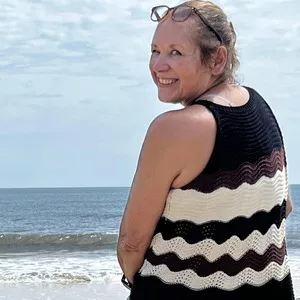 About Denise
Denise Sanger lives a life split between her love for fitness and her passion for travel particularly to the BEACH. Denise also has a love of marketing and lives in beautiful Suwannee County, Florida. You can find out more about Denise here: About Denise