Romantic Things To Do In St. Augustine Florida
This article may contain affiliate links. Whenever you buy something through one of these links, I may earn a small commission without any cost to you. I really appreciate it as it supports this site and my family. Thank you!
St Augustine, Florida, isn't just a place for history buffs. It's also a city that can set the mood for love! So if you're looking for romantic things to do in St. Augustine, I have created a list for you!
For a romantic escape, this ancient city has you covered. Here are some sweet ideas for lovebirds of all ages.
Stroll Hand in Hand on the Beach
Nothing says romance like a leisurely walk on the beach. In St. Augustine, you'll find soft, sandy shores where you can take off your shoes and stroll along the water's edge.
As the sun sets, the sky turns into a beautiful canvas of pinks and oranges, creating the perfect backdrop for a romantic evening.
Thank you for reading this post. Don't forget to subscribe! This way you never miss an update, travel deals, discounts and more!! Subscribe to the right------>
Explore History Together
As the oldest city in the continental United States, there is so much rich history waiting for you to explore. These are a few historic sites you should make time to visit:
Castillo De San Marcos
The Spanish built This national monument and oldest masonry fort more than 450 years ago to protect Florida and the trade route in the Atlantic. 
Not enough time to read the whole article? Click here for the top 10 tours: Top 10 Historic St. Augustine Tours
Bridge of Lions
You can actually walk across this bridge that gets its name from the two white marble lion statues guarding the bridge on the west side.
There are also two white marble lions on the east side. A great way to see it all is to walk across the bridge that is about a mile long. 
St Augustine Lighthouse.
The St Augustine lighthouse, Anastasia State Park, was first built in the 1500s as a wood structure and is one of the oldest historic buildings in the city. It has since been rebuilt many times.
You can learn all about the history of the lighthouse at the St. Augustine Lighthouse & Maritime Museum on the site.  
The lighthouse is actually on Anastasia Island where you can climb to the top of the lighthouse for views out of this world.
There are many events held at the lighthouse including luminary night and nights of lights where you are able to see the lighthouse from the water and during the holidays. 
Be sure to visit the home of the lighthouse keeper that has been restored. You can also enjoy a sunset cruise and see the lighthouse from the water. Get information here: Lighthouse Sunset Cruise
Old Jail
For all things that go bump in the night, be sure to stop at the old jail. Listed on the National Register of Historic Places, you can enjoy it by trolley. Hop on and hop off throughout America's oldest city.
If you love to be scared, be sure to book a ghost tour. Not sure how that would go for a first date, but definitely add to your date ideas list.
Flagler College
Today, this college is on 19 acres of land and is built around the Ponce de León Hotel, in 1888. The college and hotel are beautiful examples of Spanish Colonial architecture. 
Not enough time to read the whole article? Click here for the top 10 tours: Top 10 Historic St. Augustine Tours
Historic Downtown St Augustine
Before we leave the historical sights, a few more historical sites, as well as a few of the best things to see in this area, are the Colonial Quarter located near St George Street.
The Oldest Wooden School House, various historic buildings that today house some of the best restaurants, bars with live music as well as a coffee shop, and shopping. 
Be sure to stop in one of the local restaurants for a delicious meal followed by an ice cream cone and a romantic stroll window shipping.
Admire the Stars at the Fountain of Youth
No, it won't make you younger, but the night sky at the Fountain of Youth Archaeological Park is mesmerizing.
The park will close, but you can still grab a blanket, lay back, and stargaze with your loved one nearby in one of the beautiful parks. It's a quiet and enchanting way to spend an evening.
Explore the Lightner Museum
For history buffs with a romantic streak, the Lightner Museum is a must-visit. The museum's architecture and antique collection will transport you to another era.
Roaming through its halls, hand in hand, will give you that feeling of timeless love. Check rates and availability here: ​Lightner Museum
Love on the Water
Hop on a charming boat tour that will take you along Matanzas Bay. You can snuggle up on the deck, and as the boat glides through the calm waters, you'll see the city from a whole new angle. It's like a picture-perfect date right out of a movie!
Even better? Take a sunset cruise or sunset dinner cruise. Not only the perfect way to end the day but also a romantic date you will never forget in this old city.
Check rates and availability here: Sunset Cruises They do sell out so book as soon as you can once you decide on your dates.
The Old-Fashioned Horse-Drawn Carriage Ride
Take a carriage ride through the historic district for a dash of old-world romance. You'll see beautiful architecture, narrow cobblestone streets, and lovely gardens, all cozy and comfy next to your sweetheart.
Your guide might even share a love story or two. The trolley service also provides the horse carriage rides. You can get information here: Horse Drawn Carriage Ride
Savor a Sweet Treat
Sharing a sweet treat is a classic romantic gesture. Whetstone Chocolate Factory offers not only samples but also a tour of the history of chocolate.
Sharing dessert is the perfect ending to a lovely day. And chocolate is a fun way to share. I really enjoyed the tasting tour. Get more information on that here: Chocolate Tours
Say 'I Do' Again at the Love Tree
Legend has it that lovers who visit the Love Tree in Ponce de Leon's Fountain of Youth Archaeological Park will enjoy an everlasting bond. One of the most romantic things you can do in this romantic city.
It's also a lovely spot to take a photo, renew your vows, or elope if you really don't want to deal with a large wedding. Beautiful St Augustine offers many wedding packages including an elopement package.
San Sebastian Winery
Stop and enjoy one of the tasting tours of this winery. Buy a bottle of wine to open later after your romantic dinner. 
Get information on wine, beer and spirits tours here: Wine & Spirits Tours
St Augustine Distillery
Prefer whiskey to wine? Then you will want to include St Augustine Distillery on date night. You can take a free tour but for a date, the best way to really enjoy this distillery is with a guided tour.
St Augustine Beaches
Be sure to leave time to enjoy a barefoot stroll along the gorgeous beaches in St. Augustine as well as nearby Ponte Vedra Beach, Vilano Beach, and even a short drive farther north Jacksonville Beaches.
All of these beautiful beaches have great views and are the perfect place to kick back and relax a bit.
Casa Monica Hotel
Built in 1888, this hotel is located on Cordova Street and within walking distance to many of the historic sites. Hotel, spa, and an onsite romantic restaurant.
Definitely perfect for a St Augustine romantic getaway. Get availability and pricing here: Casa Monica Hotel & Spa
Other Romantic Activities
Romantic Food Tour. There are several food tours and each one offers something a little bit different. Get information and availability for the top pick here: Corks & Forks Culinary Tour
Sunset Sail. Enjoying St Augustine sailing on the Schooner Freedom as well as other sailboats. Beautiful views you won't elsewhere but on the water. Information here: Sunset Sailing
Ghost Tours. Yes you know the oldest city in the country has to have ghosts. If you love things that bump in the night, be sure to book a ghost tour. Information here: Haunted Ghost Tours
St Augustine Eco Tours. Enjoy dolphin watching, kayaking, and more. These tours are a lot of fun but do tend to book up fast. Check availability and hours here:  Eco Dolphin Tours
Romance isn't just about the place. It's about quality time, reconnecting and the memories you share with your special someone. St. Augustine is a great place to share.
Whether you're on a honeymoon, planning to elope, or celebrating an anniversary, this charming city will provide a unique experience and help you make beautiful memories. 
Romantic Things To Do In St. Augustine Florida Planning Information
Upcoming Trip?
I like to use Booking for booking not only my hotels, but my tickets and rental cars as well. Makes life so much easier with only having to log into one location for my information.
Be sure to grab my travel tips to save you time and money. You'll also be entered into the weekly drawings.
Register here: Get 100 Travel Tips EVERY traveler should know PLUS entered into the weekly drawing.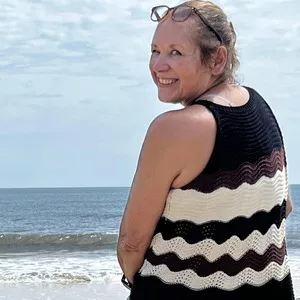 About Denise
Denise Sanger lives a life split between her love for fitness and her passion for travel particularly to the BEACH. Denise also has a love of marketing and lives in beautiful Suwannee County, Florida. You can find out more about Denise here: About Denise