How to Save Money When Renting an Airbnb or VRBO Vacation Home
This article may contain affiliate links. Whenever you buy something through one of these links, I may earn a small commission without any cost to you. I really appreciate it as it supports this site and my family. Thank you!
Thinking about your next vacation? Wondering what is better a hotel or is it better to go with a vacation rental home?
I get it. For the longest time, I automatically would look at a hotel for any vacation. Then one time, I took a leap of faith and rented a condo through booking.com, and I've been hooked ever since. No more hotels for me.
What exactly is Airbnb and VRBO?
Both Airbnb and VRBO are online marketplaces for travelers to find, book and rent vacation homes. Both services offer a range of properties all over the world that provide amenities such as air conditioning, kitchens, and pools.
With both services you can search by location, price, size, type of property and more. The benefits of using Airbnb or VRBO when booking a vacation home. You can specify what you want and get access to a wider selection of properties.
Thank you for reading this post. Don't forget to subscribe! This way you never miss an update, travel deals, discounts and more!! Subscribe to the right------>
These options include:
Flexibility in terms of payment plans.
Safety due to reviews and ratings from past guests.
Convenience since it can be done all at once on one website/app.
And affordability thanks to their great deals.
Plus there's usually no need to pay hefty fees like traditional hotels charge.
How to Save Money When Renting a Vacation Home Through Airbnb/VRBO
So exactly how do you save money booking through one of the vacation home rental sites? Airbnb can be a great way to save money compared to booking a hotel room.
With both options, you often get more space, amenities such as kitchens and air conditioning, as well as greater flexibility in terms of payment plans and discounts. Plus there's usually no need to pay hefty fees like traditional hotels charge.
Through careful planning and research, you can find a great vacation home to rent on Airbnb or VRBO while staying within YOUR budget.
How to save on your next vacation
The most important tip I can give you is to research and compare prices. This can be done as follows:
Use airbnb.com/vrbo.com to compare prices in different locations.
Utilize third-party websites to compare pricing and options, such as Booking.com, TripAdvisor, Hotels.com, etc.
Look for Deals or Discounts on Airbnb and VRBO. Often the homeowner will provide a discount as an incentive to book with them.
Explore airbnb.com/vrbo.com's listings for special deals or discounts not only in the specific city you want to visit but nearby cities as well. Sometimes 2 miles makes a difference in cost.
Check websites like Groupon, LivingSocial, and Travelzoo for local deals or discounts.
Join airbnb Plus or VRBO Plus Programs. Airbnb Plus and VRBO members receive discounts on stays and access to exclusive properties with verified quality standards.
VRBO Plus members are eligible for monthly stay discounts of up to 10% off the nightly rate plus additional benefits like one-time credits towards your stay.
Stay longer. A stay of 7 days will be significantly less than 2 days as far as cost/day. Consider staying longer than a week in order to get more savings from airbnb.com/vrbo.com's weekly rates (e.g., staying 8 nights instead of 7)
Additional Tips to Maximize Savings When Renting a Vacation Home Through Airbnb/VRBO
I have two more tips for you to get the best deal on your next vacation home rental.
First, consider your location carefully. Choose cities with lower rental costs per night (e.g., compare Airbnb rental costs in major cities like London versus smaller towns).
As mentioned above, as little as 2 miles can make a big difference in price. Just be sure you are looking in a safe area.
For example, and I hope people in Miami don't hate me, but you can literally drive across a street and end up in a part of town in Miami you don't want to be in. I lived there and did this exact thing.
Next, book early or if you can take off at the spur of a moment, consider last minute deals.
Book early if you know exactly where you want to stay, so that you can take advantage of airbnb's low introductory rates. Also check airbnb last minute deals as often they may be cheaper than regular listed prices.
Both AirBNB and VRBO are great resources for finding vacation homes to stay in while traveling. I prefer VRBO as I have had better experiences with that company.
Your vacation accommodations do not have to be expensive if you do your research, look out for deals or discounts. Also, if you join one of the Plus programs, and stay longer at the same place.
With these few simple tips in mind, you can maximize your savings when renting a vacation home through Airbnb/VRBO.
FAQs
What is Airbnb?
Airbnb is an online marketplace that connects people looking for short-term rental accommodations with hosts who rent out their properties on a short-term basis.
What is VRBO?
VRBO (Vacation Rental By Owner) is a vacation rental website where owners list their homes for rent by the night, week, or month.
How does Airbnb/VRBO save me money on renting a vacation home?
Airbnb and VRBO offer competitive prices compared to traditional hotels, as well as special deals and discounts throughout the year. Additionally, Airbnb Plus/VRBO Plus programs provide members with monthly stay discounts of up to 10% off the nightly rate plus additional benefits like one-time credits towards your stay. Staying longer at the same place also helps you achieve more savings from Airbnb/VRBO's weekly rates.
What other websites do Airbnb/VRBO work with to provide cheaper deals?
Airbnb and VRBO work with third-party websites such as Booking.com, TripAdvisor, Kayak, LivingSocial, and Expedia to provide customers the best deals possible.
Related Resources
7. Article Sources
1) airbnb: https://www.airbnbplusprograms/en-us/faq
2) VRBO : https://www2vrbo-plusprograms/en-us/faq
3) airbnb Savings Tips : https://www.airbnb.com/help/article/1377
4) airbnb & VRBO Compare Prices : Check prices
Happy travels! 🙂
p.s. Read this next: Travel Scams This Year. How To Avoid Them.
Upcoming Trip?
I like to use Booking for booking not only my hotels, but my tickets and rental cars as well. Makes life so much easier with only having to log into one location for my information.
Be sure to grab my travel tips to save you time and money. You'll also be entered into the weekly drawings.
Register here: Get 100 Travel Tips EVERY traveler should know PLUS entered into the weekly drawing.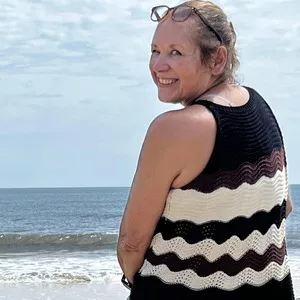 About Denise
Denise Sanger lives a life split between her love for fitness and her passion for travel particularly to the BEACH. Denise also has a love of marketing and lives in beautiful Suwannee County, Florida. You can find out more about Denise here: About Denise