Travel Scams This Year. How To Avoid Them.
This article may contain affiliate links. Whenever you buy something through one of these links, I may earn a small commission without any cost to you. I really appreciate it as it supports this site and my family. Thank you!
Traveling? Be aware of these travel scams this year.
You're packing your bags, getting ready for an amazing vacation. But before you head off into the sunset, make sure you're aware of the travel scams that have been circulating this year.
From fake tour operators to ATM skimmers, there are plenty of ways for scammers to take advantage of unsuspecting travelers.
But don't worry, we've got your back. In this blog post, we'll share some of the most popular travel scams this year and how you can avoid them AND a phone call from your credit card company. The list of common travel scams you need to be aware are below.
The "free" vacation travel scams. How it works and how to avoid it
To me, this one has red flags all over it. You know what they say about free.
Thank you for reading this post. Don't forget to subscribe! This way you never miss an update, travel deals, discounts and more!! Subscribe to the right------>
The worst part? These scams are often listed on a tourist site you think is safe.
If you're like most people, you probably love the idea of scoring a free vacation. This is one of the most common travel scams and scammy online companies have caught on to that.
Companies offering what appear to be amazing "free" vacations in return for seemingly small amounts of work. But these free vacations are almost always too good to be true and a top vacation scam tourists often fall prey to.
When it comes to travel deals, this is not one. Consumers end up paying an exorbitant amount more than they expected with no actual vacation in sight.
So how does the scam work? In essence, scam artists prey on unsuspecting consumers by advertising discounted rates for "luxury" getaways including hotels, airfare, and other amenities to popular tourist spots. Once the customer takes the bait, they'll be bombarded with phone calls, text messages and emails offering additional offers that come at an extra cost.
If the consumer doesn't catch onto these vacation scams and add-ons, they might end up being charged hidden fees or large cancellation charges especially if you have already provided your credit card information.
Protecting yourself from this scam involves being wary of seemingly too-good-to-be-true deals online. Mama always said there is no such thing as a free lunch.
Do your research before committing to any contract such as reading reviews. Also check out the Better Business Bureau's website. By researching scam warning signs and understanding how tourist scams work, you'll be able to enjoy worry-free trips not only in the United States but in any foreign country as well.
Timeshare travel scams. How it works and how to avoid it
Timeshare scams have been making the rounds for a while now, and people need to take steps to avoid falling prey to them. The typical timeshare scam offers consumers a once-in-a-lifetime opportunity to buy into what seems like an amazing vacation property often in large cities know for tourism.
The catch is, there are usually hidden fees or cancellation costs that make the timeshare an expensive hassle. Most timeshares also come with long contracts. Once you sign up there's no getting out of it.
Remember just because a company has a front desk in a public place or building, doesn't make them legitimate. It is very easy for con artists to rent a space and set up shop. There today; gone tomorrow.
To make matters worse, timeshare companies often resort to tactics like high-pressure sales pitches. Giveaways like gift cards, free bracelets or other gifts, or free rental cars in order to close the deal quickly.
Knowing how timeshares work can help protect potential customers from being scammed. Do your research. Look out for hidden fees and cancellation clauses before signing any paperwork. Never hand over any money or personal information, no matter how attractive the offer may seem at first glance.
The best way to protect yourself is to never rush into a timeshare decision. Take time to read through all documents carefully before agreeing to anything especially when it comes to vacation rentals. A legitimate company will never force you to sign anything.
Be aware of your consumer rights. If you think you've been scammed, contact the relevant authorities or local police station. This will help and protect you from future scams.
"False advertising" travel scams. This is how it works and how to avoid it
"False advertising" scams are sadly common these days. Can be anything from taxi scams and cab drivers to fake police officers in the ads.
How it usually works is that one person or a group of people pretends to be selling something that looks legitimate. Problem? It's not. Many of these scams have been reported to the Federal Trade Commission (FTC).
These scams could be anything from services, to products, to trips or train tickets to investment opportunities or counterfeit money. It's typically designed to look like an actual offer you might get from a legit company, but the catch is it's not real at all.
If you take them up on their offer, your money will just end up in their pocket, and you won't get any sort of product or service in return. To avoid false advertising scams, make sure to watch out for any deals that seem too good to be true.
Next if the travel company requires upfront fees or unusual payment methods, like wiring money overseas, run the other way. FAST.
It's also smart to do some research into companies before paying them. Check the contact information. Is it valid?
Read online reviews and visit Tripadvisor or check their social media to see if they've been involved in suspicious activities in the past. If all else fails, a good rule of thumb is to normally go with the bigger companies that clearly post their phone number.
They may not always have the lowest prices, but you know they're reliable. Finally, trust your gut. This is one thing I've told my daughters many times. Listen to your gut.
Your instinct is usually right. If something feels off about a deal then it probably is. Taking these precautions can help protect you from false advertising scams and many other similar cons as well.
The "ATM skimming" scam. How it works and how to avoid it.
This is the scam that keeps on giving. If you have a credit card or debit card, there is a good chance you have had your card hacked.
ATM skimming is a type of fraud wherein criminals install card readers and hidden cameras on ATMs. This allows the thief to get your financial information attached to your card.
These devices are cleverly disguised to blend in with the exterior of the machine, making them hard to spot. After capturing card information, the criminals can then create dummy cards to withdraw cash from victims' bank accounts.
To avoid becoming a victim of ATM skimming, it's important to be aware of your surroundings when using an ATM. You may see an innocent-looking person or friendly locals but fact is they could be skimming your information as you are filing your tank with gas.
Check for any unusual bumps or protrusions around or near the card slot as these could indicate the presence of a card reader. Additionally, you should stay vigilant when entering your PIN in case there is a camera present.
If you come across an ATM that appears tampered with, report it to law enforcement as well as the shop owner and use another machine. Your bank may also have security measures in place like chip-red readers.
Chip readers are more secure than traditional magnetic strip readers and can help add an extra layer of protection against this common scam. Remain alert and take all necessary steps to protect yourself. You can prevent yourself from falling victim to ATM skimming scams and ruining your vacation.
The "pickpocketing" scam. How it works and how to avoid it
Pickpocketing scam is a scam where thieves pretend to be tourists and drop or spill an item such as a map or wallet in front of their intended victims. This scam can happen in a train station, airport or restaurant.
They then ask the victim to help them pick up the dropped items, while distracting them with conversation or pleas for directions. At the same time, they use sleight of hand techniques to pickpocket the victim's belongings.
This scam is most common in tourist attractions and transit hubs, so if you ever find yourself in these areas it's important to stay alert. To avoid becoming a victim of this scam, it's best to politely decline offers to help strangers retrieve lost items.
Keep an arm across your body with your hands on any bags and pockets that contain money or important documents at all times. Remember, if it doesn't feel right then it probably isn't.
Trust your gut instinct and stay safe. Staying aware of your surroundings at all times is the best thing to avoid being a victim. Don't let anyone or anything distract you from seeing what's going on around you including the hotel staff or tour guide if you are on a tour.
This scam has been used countless times before and will continue to be used in the future. Don't let this scam happen to you and ruin your experiences as there are plenty of other amazing experiences out there waiting for you.
How to be a smart traveler overall and reduce your risk of being scammed
Traveling smart means being prepared. Not taking risks and trusting your instinct when things don't feel right.
Before you travel, get informed about the local laws, real police stations and each new country customs you may need to visit. Travel as lightly as possible.
This means avoid using large bills in a coffee shop or when renting a jet ski. When you use large bills, you draw attention to yourself with more risk of theft.
Choose one credit card for travel with a reputable credit card company. These credit cards are the best to use this year: Travel Credit Cards
When out in public places, watch out for pickpockets and protect your valuables. That simple street card game or magic trick is used to draw your attention especially in a busy tourist area.
Be aware of your personal belongings. Use a wallet with a chain and wear it tucked close to your body and keep people out of your personal space.
Avoid giving out travel information or scheduling your travel plans with strangers since they may be scammers in disguise. If you use a travel agency be aware of paying hidden fees when booking your excursion.
Finally, stay alert at all times. If someone insists too much on helping you or seems overly friendly, stay in control and politely decline their offer. In many countries, you will find thiefs posing as a fake taxi driver, bus drivers or even as fake cops.
Scams tend to target travelers who are naive or unsure of themselves. Travel smartly to reduce the risk of getting scammed on a trip. Use legitimate travel companies and be aware of a hotel scam or visiting a shop that offers wifi. Often these are fake wifi hubs.
Scammers are constantly coming up with new ways to trick travelers and take their hard-earned money. But if you're aware of the most common scams out there, you can avoid them altogether.
Grab my top tips for traveling safely here: 100 Travel Tips
Just remember: be aware, be visible, and be safe. And have a happy, and scam-free vacation!
Upcoming Trip?
I like to use Booking for booking not only my hotels, but my tickets and rental cars as well. Makes life so much easier with only having to log into one location for my information.
Be sure to grab my travel tips to save you time and money. You'll also be entered into the weekly drawings.
Register here: Get 100 Travel Tips EVERY traveler should know PLUS entered into the weekly drawing.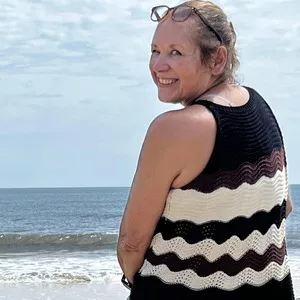 About Denise
Denise Sanger lives a life split between her love for fitness and her passion for travel particularly to the BEACH. Denise also has a love of marketing and lives in beautiful Suwannee County, Florida. You can find out more about Denise here: About Denise