Best Beaches In Florida To Find Sharks Teeth
This article may contain affiliate links. Whenver you buy something through one of these links, I may earn a small commission without any cost to you. Thank you!
Shark teeth in Florida? On the beach? Absolutely IF you know where to look.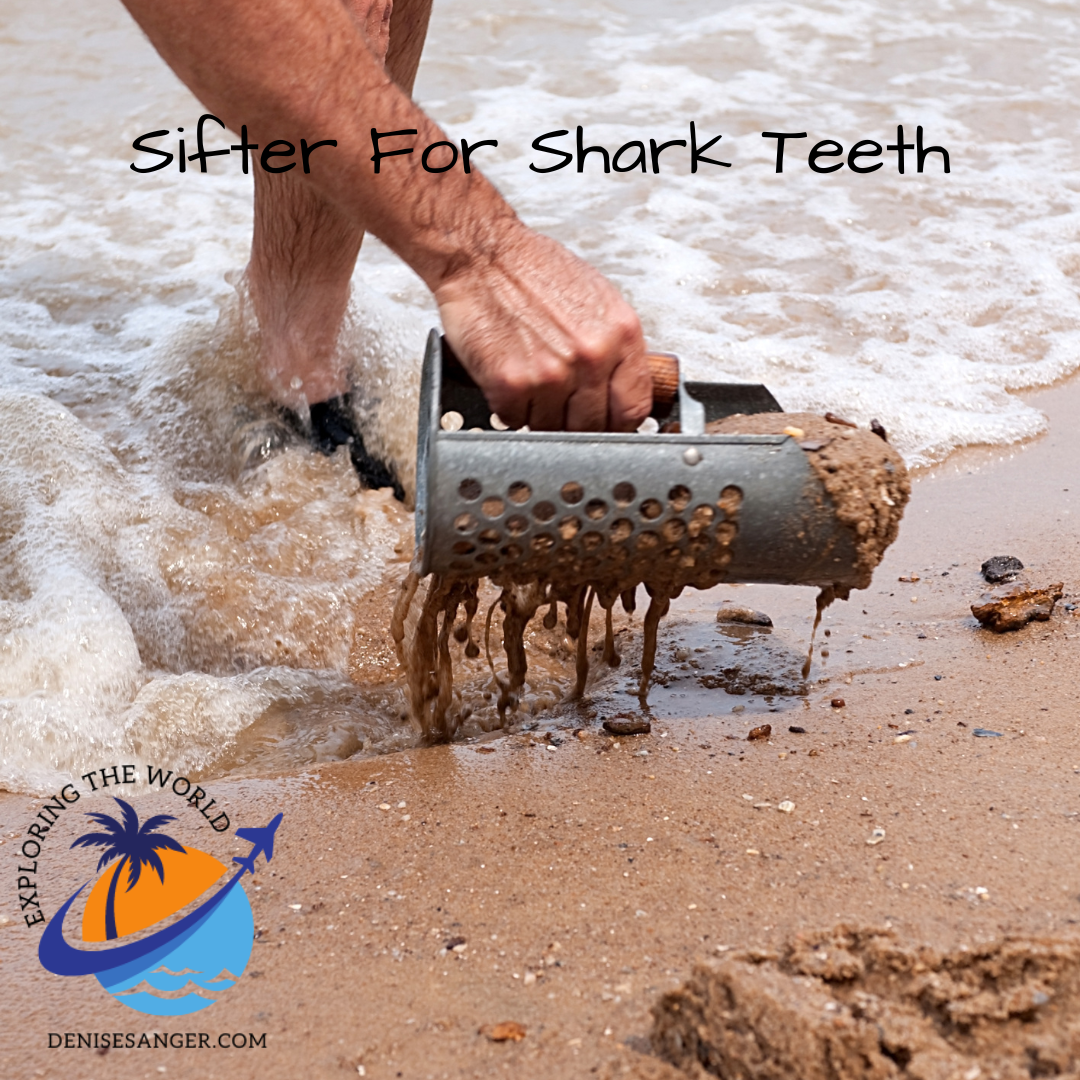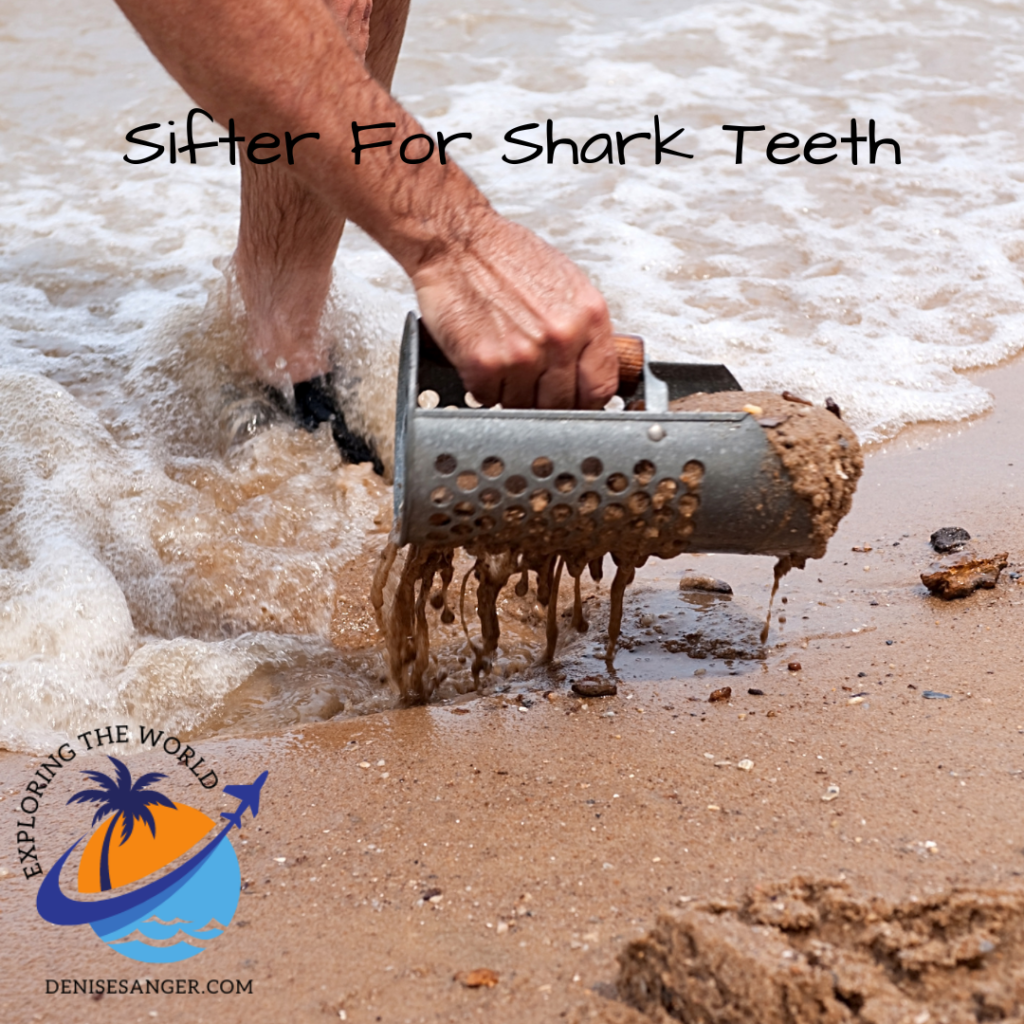 Whether you're looking for a place to relax on the sand or hoping to find some prehistoric treasures, Florida has no shortage of great beaches. And if you're lucky, you might just find some sharks teeth while you're combing the shore.
Over their lifetime, sharks produce more than 25,000 teeth. Many of these teeth wash on shore.
Shark teeth are one of the most commonly found fossils on beaches around the world. They are usually about an inch long, but can vary in size depending on the shark that produced them.
Be careful as these shark teeth are very sharp and pointy. They can be white, gray, or black.
Shark teeth can be identified by their triangular shape and serrated edges. The easiest way to spot shark teeth on a beach is to look for small black dots in the sand.
These dots are usually evidence of shark tooth fragments that have been broken off and washed ashore.
Even better? Find a prehistoric shark tooth like a Megalodon tooth. Megalodon teeth are most often found on the southeastern Atlantic coast of the United States, including Florida, Georgia, North Carolina and South Carolina.
Sharks have roamed our world's oceans since before humans existed. Finding shark's teeth adds a rare touch of ancient history to any beach vacation day.
Make sure to take lots of photos, so you can always remember that amazing experience. One of these fossil shark teeth was found at Mickler's landing in Jacksonville in recent years.
Grab your Florida snow shovel and let's go. Here are just a few of the best beaches in Florida for shark tooth hunting starting with the Gulf Coast of Florida.
Shark Teeth On Venice Beach Florida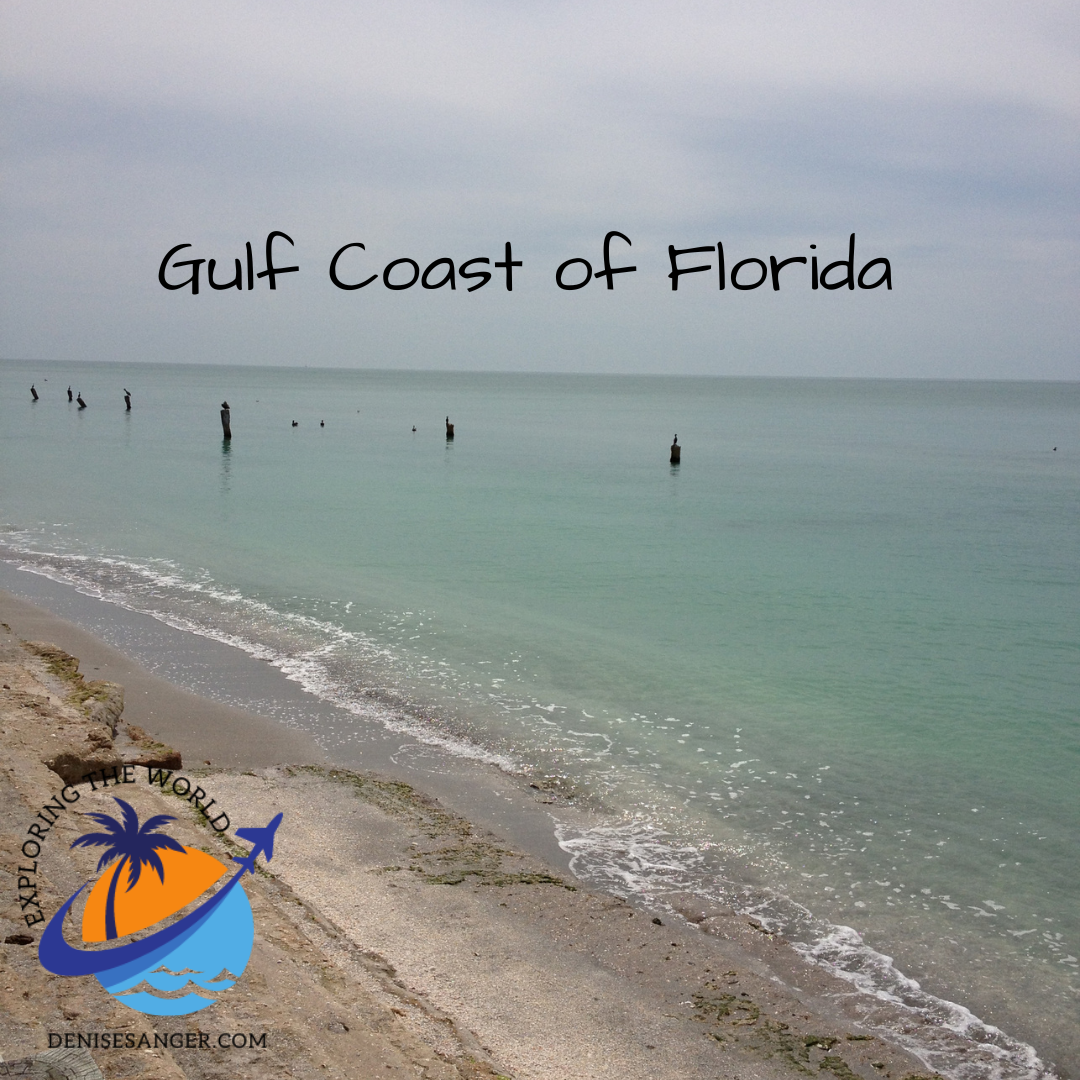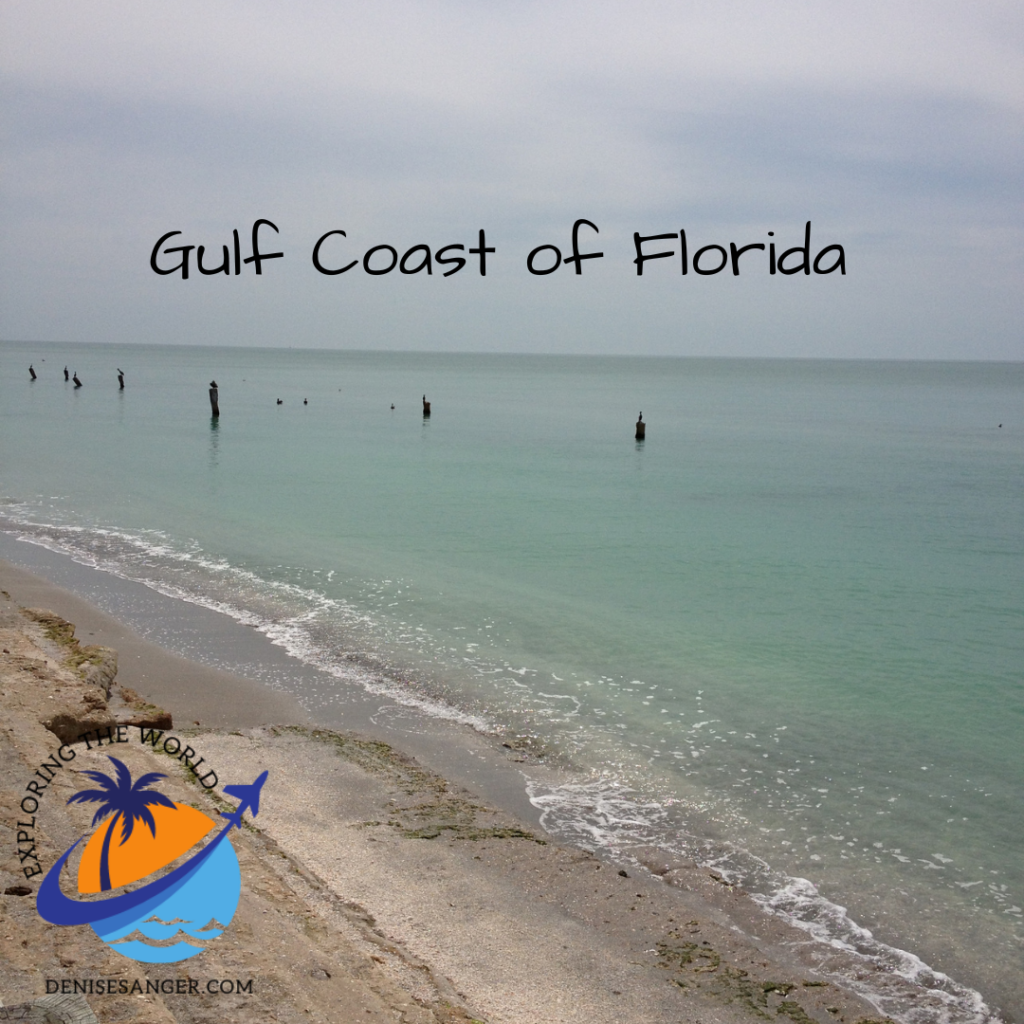 California isn't the only state with a Venice Beach. We have one right here in Florida, and it's one of the best places to find shark teeth. After all it is the shark tooth capital of the world.
Caspersen Beach located on the south end of Venice Beach and which is a bit south of Siesta Key is where you should begin your search. The best time to look for sharks teeth is at low tide so check the tide charts before hitting the beach.
South of the Venice Beach jetty you will find Casey Key, Manasota Key, Venice Island and the Venice Fishing Pier at Brohard Park. These locations are right in the middle of shark's tooth country and a great place to begin your search.
Another location in this area to search? Nokomis Beach. Lots of shark teeth!
Keep walking south on the beach and use the "Venice" Snow Shovel basket. Folks have found 2 to 5 shark teeth in a hour of searching on this beach.
Not sure when to visit Venice area? How about during the Shark's Tooth Festival?
This fun festival is usually held in March. Be sure to check in with the Visitor Welcome Center in advance though as I did see a notice this festival had been canceled in 2022.
And if you think all the shark teeth have already been found, think again. There are plenty of shark teeth on the beach for you to search.
These beaches are located in Sarasota County and offer free parking.
Anna Maria Island Sharks' Teeth Search
Also on the Gulf of Mexico, Anna Maria island is an excellent place to search for sharks teeth in Florida. Warm waters and patience when searching will go a long way for shark tooth hunters.
Many types of sharks call this area home including bull sharks, lemon sharks and hammerhead sharks. Beautiful white-sand beaches makes it easier to spot the shiny black shark teeth.
If you do not find one shark tooth on the beach, there are local shops that do offer shark teeth found at the beach for sale. But don't give up too easily! This fun activity is what family vacations are made of!
Stump Pass Beach State Park
Before we leave the Gulf Coast, I want to mention Stump Pass Beach State Park. This beautiful Florida park is located in Charlotte County.
It offers a mile of beach where you will find the prettiest seashells and a good chance of finding a lot of shark teeth.
This state park is located between Manasota Key and Englewood, Florid. Many visitors come here not only for the gorgeous sunsets and white sand beaches, but also because of the strong currents that bring plenty of treasure.
Sharks teeth can be found scattered across the beach in various shapes and sizes. Definitely worth the visit!
East Coast of Florida Shark Tooth Hunting Spots
Daytona Beach Shark Teeth Hunt
Daytona Beach is a must-visit destination for people who want to search sharks teeth in Florida This beach provides the ultimate scavenger hunt with miles of sandy beaches.
With so many shells washing up on shore each day, Daytona Beach is known as the go-to spot for those passionate about shark tooth hunting!
Visitors from all over the world, come not only for the breathtaking beach views but to find that rare fossilized treasure.
Enjoy the pristine beauty of Daytona Beach while you go in search of shark teeth or even sea glass on this beach.
St. Augustine Beach.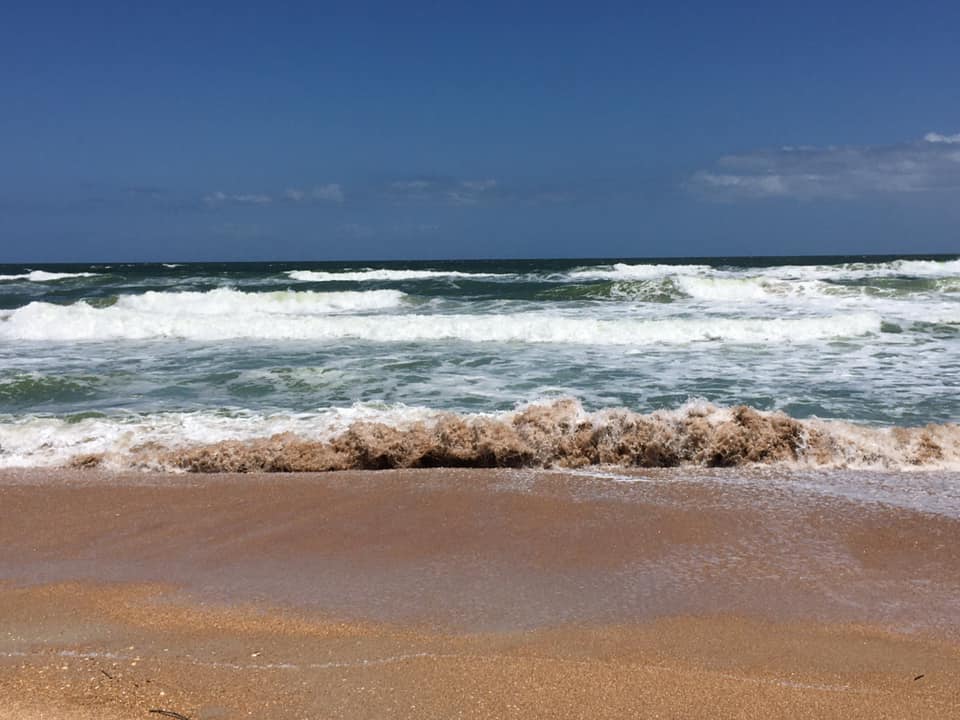 St. Augustine Beach is known for its coquina rocks which puts it on the top of the list for best place to find shark's teeth! For those looking for an exciting beach activity that combines learning, hunting, and a bit of luck all in one package, look no further than St. Augustine Beach.
Spend the day searching the shoreline while keeping an eye out on the rocks near the water line. You may be surprised at what you find!
Ponte Vedra Beach
Moving up the Florida Peninsula on the East Coast side, brings us to beautiful Ponte Vedra Beach. This is truly one of the most beautiful beaches you will visit in Florida.
Near Jacksonville and Mickler's Beach, you have an outstanding chance of finding sharks teeth here. You also have a great chance of finding prehistoric shark teeth in this area as well.
There are plenty of beach access points right off A1A to this beautiful Florida beach.
Amelia Island, Fernandina Beach and Fort Clinch State Park
The beaches on the northern side of Amelia Island is where you will want to begin your search. Fernandina Beach is beautiful, and Fort Clinch is one of my favorite places to camp on the beach.
It is also very well known and an ideal place to search for shark teeth. If finding shark teeth is at the top of your list, you will want to hit the beach after a big storm or during hurricane season.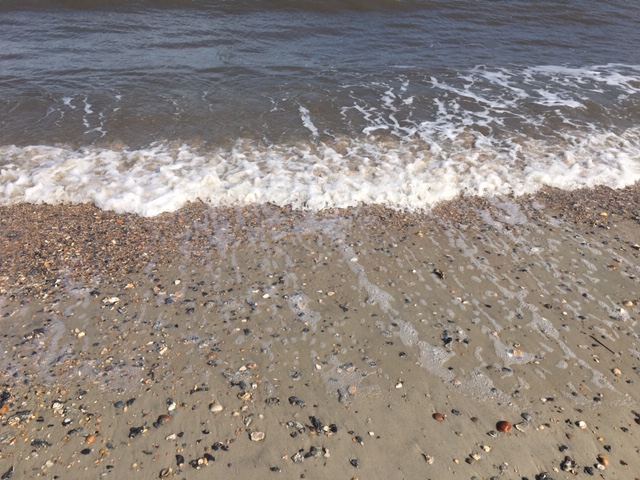 As the waves wash away some of the sand, making it easier to find shark teeth. These beaches are often uncrowded which makes it easier to search along the water's edge.
Peace River
Moving inland for where to find sharks teeth in Florida, we finish with the Peace River. If you have been interested in finding shark teeth, you have probably heard of the Peace River.
This river is on my list to kayak soon. I have read reports of folks kayaking or canoeing down the river and finding literally thousands of shark teeth.
The best time to head to the Peace River? During winter months when the water levels are lower. In Florida if you are searching for prehistoric teeth or fossils, you will need a permit.
If you are hunting for shark teeth, you can hop in a canoe and go. Be sure to carry the following equipment when on the Peace River to make it easier to collect your shark teeth: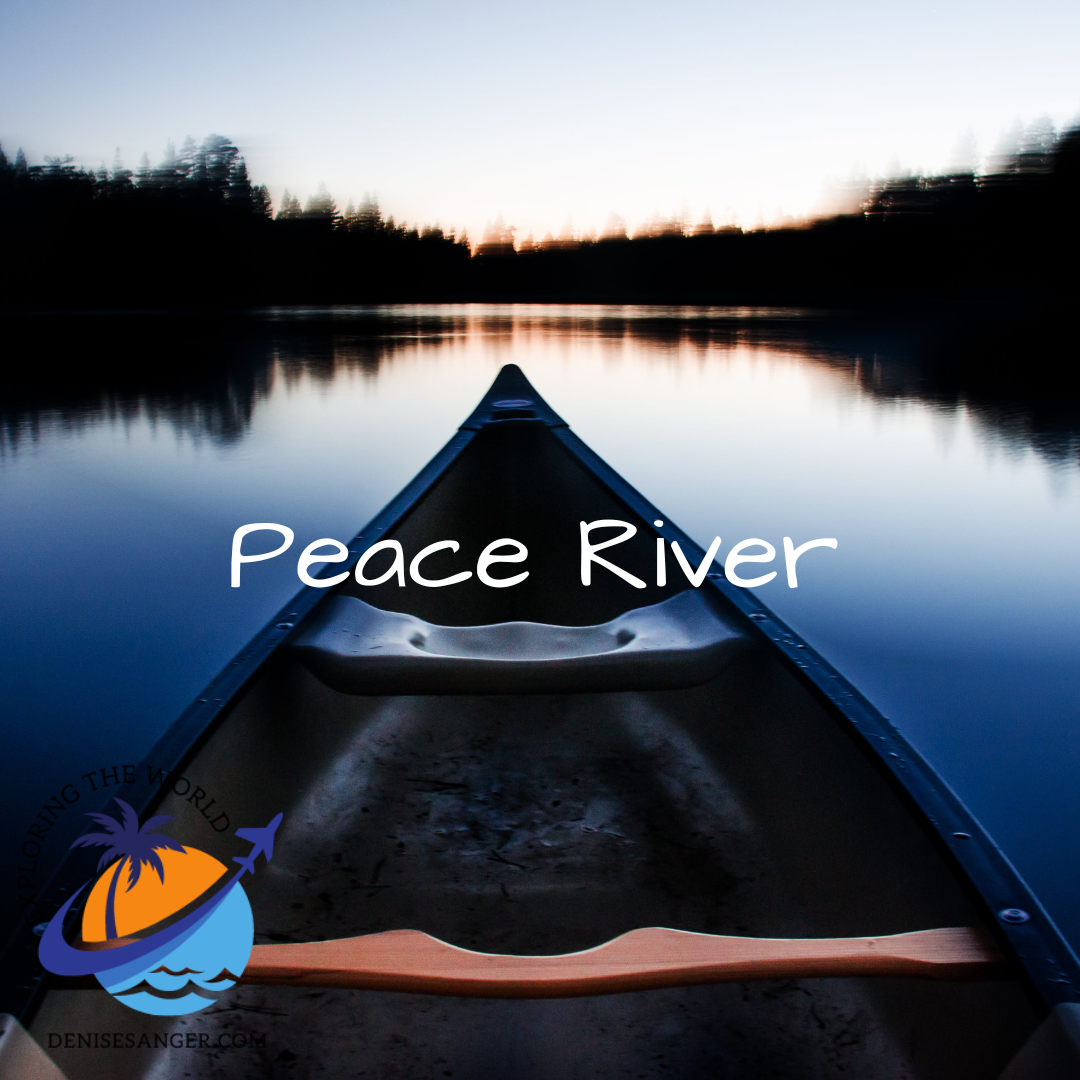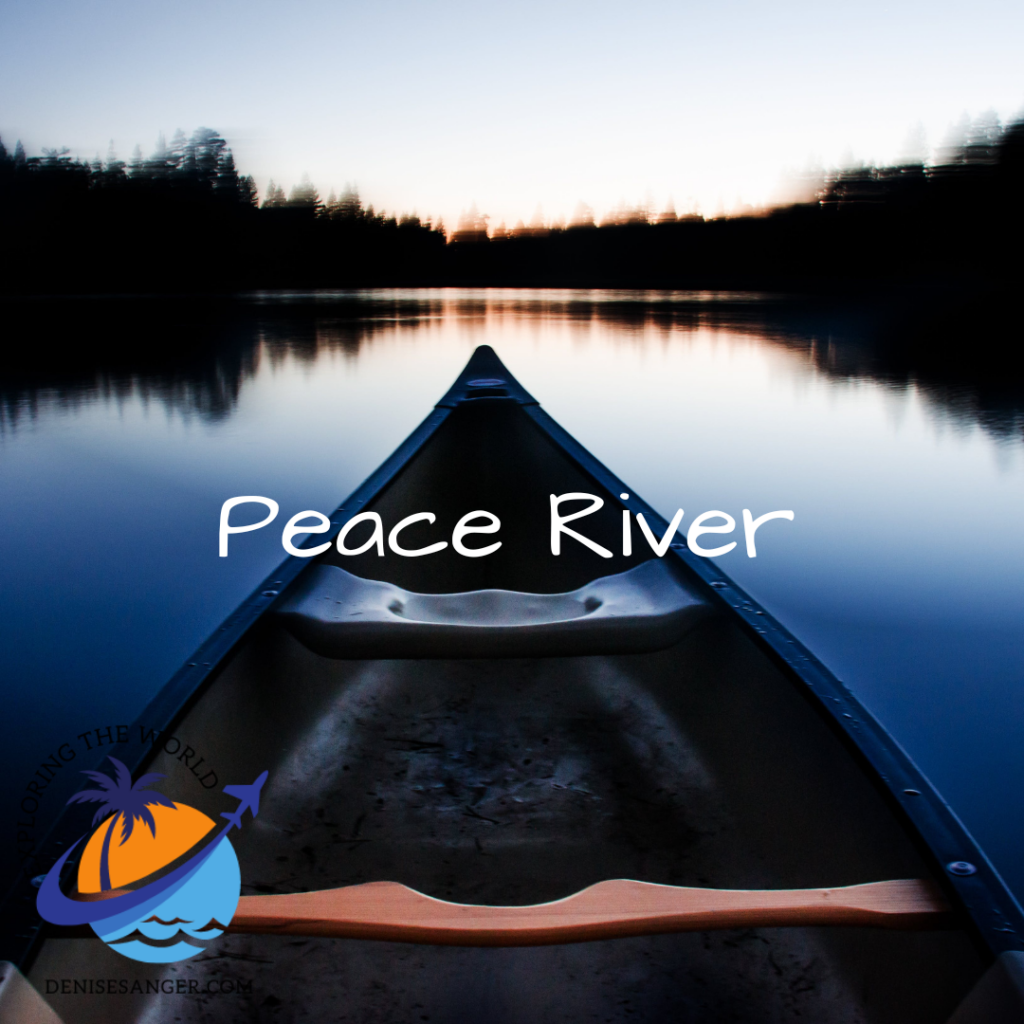 Florida Snow Shovel. Don't think of an actual snow shovel. This is more like a basket on the end of a pole that allows you to sift through the sand.
Water shoes. You will be getting in and of your vessel.
Container. Have to somewhere to put all your teeth!
What are you waiting for? Pack your sunscreen, flip-flops, sunglasses and head on down to one of Florida's beautiful beaches.
And don't forget to keep an eye out for sharks teeth! If you find any, be sure to let me know where you found them.
Upcoming Trip?
I like to use TripAdvisor for booking not only my hotels, but my tickets and rental cars as well. Makes life so much easier with only having to log into one location for my information.
Be sure to grab my travel tips to save you time and money. You'll also be entered into the weekly drawings.
Register here: Get 100 Travel Tips EVERY traveler should know PLUS entered into the weekly drawing.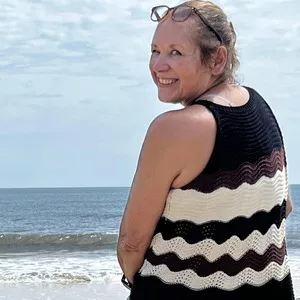 About Denise
Denise Sanger lives a life split between her love for fitness and her passion for travel particularly to the BEACH. Denise also has a love of marketing and lives in beautiful Suwannee County, Florida. You can find out more about Denise here: About Denise