Best Boat Tours Siesta Key Florida For Your Next Vacation
This article may contain affiliate links. Whenever you buy something through one of these links, I may earn a small commission without any cost to you. I really appreciate it as it supports this site and my family. Thank you!
Siesta Key. It is one of the prettiest barrier islands off the Gulf Coast of Florida. If you really want to experience it all, choosing one of the best boat tours Siesta Key Florida offers is the way to go.
It is known for its white sand beaches, clear waters, and relaxed atmosphere. Siesta Key is also a popular destination for boat tours.
Why Siesta Key Is A Great Vacation Destination
Siesta Key is definitely one of the most beautiful islands you will ever step foot on. White sand beaches and beautiful, clear turquoise waters beckons you to sit and stay awhile.
To truly see the whole island, which you absolutely want to do, I recommend taking a boat tour. There are tours for every possible activity you enjoy doing.
Thank you for reading this post. Don't forget to subscribe! This way you never miss an update, travel deals, discounts and more!! Subscribe to the right------>
All you need to do is pick the one you want and book your reservation. The tour company will handle the rest, so you can enjoy the trip.
What Are The Best Boat Tours Siesta Key Florida
There are many different types of boat tours available in Siesta Key, that I felt it would be helpful to break them down for you. This way you can find one that is perfect for not only what you want to do but your budget also.
Here are a few of my top picks for the best boat tours in Siesta Key:
Siesta Key Sunset Dolphin Cruise
My top pick for the Sunset Dolphin Cruise around Siesta Key is by far Fun Boat Tours. This 2.5-hour cruise takes you out into the Gulf of Mexico to search for dolphins and watch the sunset over the beautiful Gulf water. This is a fantastic way to end your day in Siesta Key and enjoy the beautiful scenery.
Check rates & current availability here: Fun Boat Tours
Dolphin Watch Boat Tour.
I'm again picking Fun Boat Tours. They really are fantastic and f-u-n. Choose between a morning cruise with coffee and donuts or an afternoon cruise with beverages. The dolphin watch boat tour will take about 2.5 hours. You'll have the chance to get up close and personal with these amazing creatures. Information here: Fun Boat Dolphin Tour
Check current rates & availability here: Fun Boat Tours
Mangrove Eco Tours
Hands down if you really want to see the wildlife and marine life in the Siesta Key area, this is the way to do so. The tour is roughly 2 hours and will take you kayaking through the mangrove forests of Jim Neville Preserve.
The tour guides love what they do and it shows. You will learn about the unique ecosystem of the mangroves and see some of the wildlife that calls it home.
Check rates & current availability here: Mangrove Eco Boat Kayak Tour
Fishing Charter Boat.
All of the above sounds great, but you want to go fishing? You can choose from a variety of fishing charters, depending on your experience level and what you're hoping to catch but the top pick for me is Siesta Key Fishing Charters. Knowledgeable about the area, fish and help you get set up and catching quickly. Fantastic for beginners or advanced.
Check rates & current availabilities here: Siesta Key Fishing Charters
Private Charter Boats
Need more flexibility or have a special trip you'd like to make. A private charter boat is what you want. You can rent your own or hire a boat with a captain to take you out.
You can explore all of Siesta Key at your own pace. Fishing? You can discuss what you'd like to do with the captain who can take you out or tell you what areas are the best. Swimming or snorkeling? You can do that do because you have the boat to yourself.
Check rates & current availability here: Boat Rental Tour in Siesta Key Florida
No matter what type of boat tour you choose, you will have an amazing time. These tips will help you enjoy the experience from beginning to end:
Decide what do you want to see and do on your boat tour.
Set a budget. Boat tours can range in price from around $25 to $200 per person.
Choose a reputable company. Read reviews and make sure the company you choose has a good safety record.
Book your tour in advance. Especially during peak season, boat tours can sell out quickly.
Consider the time of year you are visiting. Boat tours are available year-round, but the best time to go is during the spring and fall when the weather is mild.
Always check the weather forecast before you book your tour. If there is a chance of bad weather, you will not be able to go out on the water.
So what are you waiting for? Start planning your trip today!
The information below will help you plant the perfect Siesta Key Vacation:
Upcoming Trip?
I like to use Booking for booking not only my hotels, but my tickets and rental cars as well. Makes life so much easier with only having to log into one location for my information.
Be sure to grab my travel tips to save you time and money. You'll also be entered into the weekly drawings.
Register here: Get 100 Travel Tips EVERY traveler should know PLUS entered into the weekly drawing.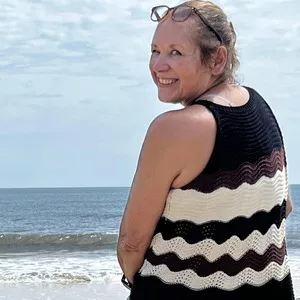 About Denise
Denise Sanger lives a life split between her love for fitness and her passion for travel particularly to the BEACH. Denise also has a love of marketing and lives in beautiful Suwannee County, Florida. You can find out more about Denise here: About Denise