Discover Defuniak Springs Florida Your Ultimate Guide To Fun Things To Do
This article may contain affiliate links. Whenever you buy something through one of these links, I may earn a small commission without any cost to you. I really appreciate it as it supports this site and my family. Thank you!
Defuniak Springs, Florida, is a charming small town located in the northwestern part of the state. On the Panhandle inland from Rosemary Beach.
Explore the town's rich history and architecture, relax by the lake, or participate in various outdoor activities. One of the town's main attractions is Lake Defuniak, a circular lake surrounded by beautiful Victorian homes.
Here you can take a leisurely stroll around the lake or rent a paddle boat to explore the water. The lake is also a popular spot for fishing and picnicking. In addition to Lake Defuniak, the town has several parks and trails for hiking and biking, including the Walton County Rail Trail and the Circle Drive Historic District Trail.
For history buffs, Defuniak Springs has a rich and fascinating past. The town was founded in the late 1800s as a resort destination and quickly became known for its stunning architecture and natural beauty.
Thank you for reading this post. Don't forget to subscribe! This way you never miss an update, travel deals, discounts and more!! Subscribe to the right------>
Take time to learn about the town's history and architecture by taking a walking tour or visiting the Walton County Heritage Museum.
With so many fun things to do in Defuniak Springs, it's no wonder that it's becoming an increasingly popular destination for travelers looking to experience the charm and beauty of small-town Florida.
Where is Defuniak Springs Florida?
Defuniak Springs is a small city located in my favorite part of the Sunshine State. The northwest part of the Florida Panhandle.
It is situated in Walton County and is approximately 20 miles north of the Gulf of Mexico. The city is part of the Emerald Coast region and is surrounded by beautiful natural scenery.
The city is easily accessible by car as it is located near the intersection of U.S. Route 90 and U.S. Route 331. It is also located near the DeFuniak Springs Airport, which provides private and charter flights.
Defuniak Springs is a popular tourist destination due to its natural beauty and rich history. The city is known for its historic downtown area, which features many beautiful Victorian homes and buildings.
It is also home to Lake DeFuniak, which is one of only two naturally round lakes in the world.
What is Defuniak Springs Known for?
Defuniak Springs is a small town in the Florida Panhandle that is known for its charming historic district and natural beauty. The town is home to Lake Defuniak, a spring-fed lake that is one of the main attractions in the area.
The lake is surrounded by a beautiful park with walking trails, picnic areas, and a playground. Rent a paddle boats or kayak and explore the lake or fish for bass, bluegill, and catfish.
The town is also known for its historic architecture, with many buildings dating back to the late 19th and early 20th centuries. The historic district is listed on the National Register of Historic Places and features a variety of architectural styles, including Victorian, Queen Anne, and Colonial Revival.
In addition to its natural beauty and historic architecture, Defuniak Springs is known for its friendly small-town atmosphere. The town hosts several community events throughout the year, including the Florida Chautauqua Assembly, a cultural and educational event that features lectures, workshops, and performances.
The town also has a farmers market, a Christmas parade, and a Fourth of July celebration.
Defuniak Springs History
Defuniak Springs is a small city located in the Florida Panhandle. It was founded in the late 19th century as a resort town, and its history is closely tied to the development of the Florida Panhandle as a popular tourist destination.
The city was founded in 1881 by a group of investors who saw the potential for a resort town in the area. They named the city after Frederick R. DeFuniak, a prominent businessman who had helped to finance the construction of the Pensacola and Atlantic Railroad, which ran through the area.
Early in this quaint town's history, it was primarily a winter resort for wealthy families from the northern United States. Many of these families built grand homes in the city, some of which still stand today.
During the early 20th century, Defuniak Springs continued to grow as a tourist destination. The city's Chautauqua Hall of Brotherhood, built in 1885, became a popular venue for lectures, concerts, and other cultural events.
Today, Defuniak Springs is a small but vibrant city that is proud of its history. You can still see many of the grand homes and historic buildings that date back to the city's early years, and there are several museums and other attractions that offer a glimpse into the city's past.
How to Get to Defuniak Springs
Defuniak Springs is a small city located in Florida's Panhandle region. Despite its small size, it has a lot to offer visitors, from its historic downtown to its beautiful lake.
If you're planning a trip to the Florida Panhandle, make time to stop in Defuniak Springs. Here are some tips on how to get there.
By Car
The most common way to get to Defuniak Springs is by car. The city is located just off of Interstate 10, which runs east-west across northern Florida. If you're coming from the east, take exit 85 and follow US-331 north for about 20 miles. If you're coming from the west, take exit 70 and follow US-331 south for about 10 miles.
By Plane
If you're flying into the area, the closest major airport is Northwest Florida Beaches International Airport (ECP), which is about 45 miles south of Defuniak Springs.
From there, you can rent a car or take a taxi to get to the city. Alternatively, you can fly into Pensacola International Airport (PNS), which is about 70 miles west of Defuniak Springs.
Fun Things to Do in Defuniak Springs Florida
Defuniak Springs, Florida is a hidden gem of a town that offers a variety of fun activities for visitors and locals alike. Whether you're looking to enjoy water sports, outdoor adventures, hiking, kayaking, or nature, Defuniak Springs has something for everyone.
Water Sports
Love water sports? This is the perfect destination for you.
Defuniak Springs is home to several lakes that offer a variety of water sports activities. Visitors can enjoy swimming, boating, fishing, and jet skiing on Lake Defuniak, King Lake, and Juniper Lake.
For those who prefer a more relaxed experience, there are also paddle boats and canoes available for rent.
Outdoor Adventures
For those who love the great outdoors, Defuniak Springs has plenty of options to choose from. Explore the beautiful Florida landscape by hiking, biking, or horseback riding on one of the many trails in the area.
The nearby Eglin Air Force Base also offers hunting and fishing opportunities for those with a valid permit.
Hiking
Defuniak Springs is home to several hiking trails that offer breathtaking views of the surrounding landscape. The trails at the nearby Blackwater River State Forest are gorgeous or take a scenic walk around Lake Defuniak.
Kayaking
Kayaking is a popular activity in Defuniak Springs, and for good reason. The area is home to several rivers and lakes that offer a variety of kayaking experiences.
Take a leisurely paddle down the Chactawhatchee River or explore the crystal-clear waters of King Lake.
Nature
Defuniak Springs is surrounded by beautiful natural scenery, making it the perfect destination for nature lovers.
From exploring the nearby state parks, such as Grayton Beach State Park or Topsail Hill Preserve State Park, or take a stroll through the historic district of Defuniak Springs to admire the beautiful architecture and lush landscaping.
Here are other attractions near Defuniak Springs to visit during your trip:
Upcoming Trip?
I like to use Booking for booking not only my hotels, but my tickets and rental cars as well. Makes life so much easier with only having to log into one location for my information.
Be sure to grab my travel tips to save you time and money. You'll also be entered into the weekly drawings.
Register here: Get 100 Travel Tips EVERY traveler should know PLUS entered into the weekly drawing.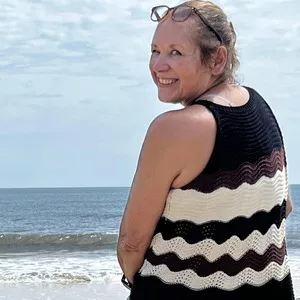 About Denise
Denise Sanger lives a life split between her love for fitness and her passion for travel particularly to the BEACH. Denise also has a love of marketing and lives in beautiful Suwannee County, Florida. You can find out more about Denise here: About Denise