How to travel safely in 2022.
This article may contain affiliate links. Whenever you buy something through one of these links, I may earn a small commission without any cost to you. I really appreciate it as it supports this site and my family. Thank you!
Just when you think it's safe to poke your toe back into making travel plans, another shoe drops. How many shoes has it been at this point? I think I've lost count myself. But it's okay. There are ways to travel safely if you stay informed and aware.
No matter what your viewpoint is, and we're not EVEN going to discuss that C word here, it's always a good idea to take precautions when traveling. One year, my daughters and I flew to Cleveland from Miami to visit grandparents. I literally boarded the plane at Miami International Airport feeling amazing and became sick as a dog upon landing in Cleveland. What happened? To this day, I'm honestly not sure.
Airlines tell you that the air onboard is purified when recycled and supposedly healthy for us as we fly from one destination to another. According to AARP, all of the major U.S. airlines have equipped their planes with high-efficiency particulate air (HEPA) filters, which remove at least 99.97 percent of dust, pollen, mold, bacteria and airborne particles as small as 0.3 microns, according to the Environmental Protection Agency.
Even so, it's important we take the time to wipe down our seats, trays and anything else our hands may come in contact with. As hard as we try to not touch our faces, you can bet at one point or another, you will do just that. Something as simple as touching our faces is all it takes to spread germs that can cause the flu or common cold. Anytime if you are susceptable to illness or have a compromised immune system, it's recommended you do not travel but even more so right now. Always put yourself and your health first even if you need to delay a trip for a few months.
Thank you for reading this post. Don't forget to subscribe! This way you never miss an update, travel deals, discounts and more!! Subscribe to the right------>
Humans are nomadic. I know for me even with the shut down, I was still out and about hiking and kayaking. I even visited St. Augustine in the middle of the pandemic. You can read it here: A trip to St. Augustine in a pandemic. Did I like wearing a mask outside? Nope but it was required so I sucked it up and wore it.
It's my nature to explore as it is for many of us. Simply taking a few precautions along the way will help you arrive healthy and enjoy every moment of your trip. The following tips will help you travel safely:
Before heading to the airport, check the local updates. Last time I checked, you needed to wear a mask and TSA was asking that all personal items be kept in carryon luggage. You may be fined for not wearing a mask. Simply put it on as a means to get to where you want to go.
Carry hand sanitizer with you. I have it in all my bags including my carry on along with in my cars, hiking bag, beach bag and kayaking bag. It's nice to be able to clean off your hands when there isn't soap and water nearby. Like the girl scout I am, always prepared.
Traveling domestically is safer at this time than traveling internationally. Maybe postpone travel outside of your country until later in the year.
When booking trips, be sure to read the fine print. Make sure you can delay or receive a refund or credit if you need to postpone your travel. Always listen to your gut. It if doesn't feel right, don't do it.
Once you get where you're going, take time to get familiar with your surroundings. It's important to always look confident so that you don't attract attention from those that prey on tourists. Make sure someone knows where you are at all times.
Don't put your personal information on public wi-fi's. This includes your banking information, credit card information and social media accounts.
Don't post your travels on social media until you return. Burglars often scan social media to see who's out of town to break into homes.
Take extra precautions in your hotel room. Use the double locks. Put your valuables in the safe even when you're in the room. Always put the Do Not Disturb sign on the door as it gives the impression you are in your room leaving you less likely for a break-in.
We are living in a time of change but this change doesn't have to mean we can't travel. Remember to be informed and aware at all times and take a few extra health precautions along the way to stay healthy.
Upcoming Trip?
I like to use Booking for booking not only my hotels, but my tickets and rental cars as well. Makes life so much easier with only having to log into one location for my information.
Be sure to grab my travel tips to save you time and money. You'll also be entered into the weekly drawings.
Register here: Get 100 Travel Tips EVERY traveler should know PLUS entered into the weekly drawing.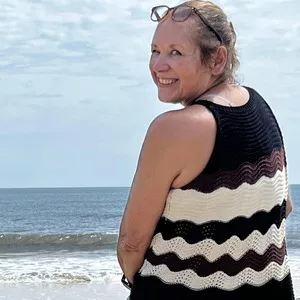 About Denise
Denise Sanger lives a life split between her love for fitness and her passion for travel particularly to the BEACH. Denise also has a love of marketing and lives in beautiful Suwannee County, Florida. You can find out more about Denise here: About Denise