Fanning Springs Florida Things To Do
This article may contain affiliate links. Whenever you buy something through one of these links, I may earn a small commission without any cost to you. I really appreciate it as it supports this site and my family. Thank you!
The first thing you notice are the colors. Brilliant blues. Out of this world greens. There is something about the springs including those near Fanning Springs Florida.
Most of you know I am a beach lover but to be honest? I love being near water. Of course beaches, but also rivers, lakes, creeks, and beautiful Florida springs.
I have been to Fanning Springs State Park quite a few times. Lately when I have visited, the spring has been "browned out."
Browned out means the mighty Suwannee River is high, and it has moved up the spring run into the spring waters. When that happens you cannot see the spring head or the beautiful colors of the spring.
Thank you for reading this post. Don't forget to subscribe! This way you never miss an update, travel deals, discounts and more!! Subscribe to the right------>
Both Fanning Springs along with Manatee Springs were both visible this past visit with their crystal clear water. I was even lucky enough to spot a manatee in Fanning Springs which is unusual in August.
In addition to the springs, you will also be able to see an abundance of wildlife. This last visit, I caught glimpses of red-shouldered hawks flying overhead as well as two deer grazing not 5 feet from our car.
Where is Fanning Springs located?
Fanning Springs is located in Levy County, Florida on the Suwannee River. Some say Gilcrest County. Both are in the southeastern United States. The best way to get to Fanning Springs is by car. The town is located off of U.S. Highway 19.
The nearest airport would be a small airport in Gainesville, Florida. Larger airports nearby would be Jacksonville to the Northeast, Orlando to the South or Tampa to the Southwest. Each of these would require driving for a few hours.
History of Fanning Springs Florida
The town of Fanning Springs is a quiet unassuming town in the southwestern corner of Gilchrist County on the Suwannee River. Fort Fanning was built in 1838 during the Seminole Indian War and named for Major Alexander Campbell Wilder Fanning.
What is Fanning Springs best known for?
Fanning Springs is best known for its natural spring, Fanning Springs State Park, Fort Fanning and its location on the Suwannee River.
Fanning Springs was a 33 first-magnitude springs in the state of Florida located in the Suwannee River Water Management District. Originally this spring produced 65 million gallons of water. In the 1990s, this spring decreased to a second-magnitude spring.
Where to stay in Fanning Springs
If you love to camp, this little town is the perfect place for you to take a vacation. Fanning Springs State Park has a small campground for RV's. There are no primitive campsites unless you come into the park by boat off the Suwannee River.
There are cabins available to rent but really plan ahead as most cabins located in Florida State Parks are limited and reserved well in advance. Many even a year in advance especially during the winter months.
Sister park, Manatee Springs State Park, located roughly 14 miles away does offer RV and primitive camping along with cabins. Manatee Springs is located at 11650 N.W. 115 St. Chiefland FL 32626
Prefer a hotel? That is a little tougher but still doable.
There are several smaller motels nearby but renting a home through VRBO may be easiest. You can see the many options here: Fanning Springs VRBO
Dining And Other Amenities
There are several small restaurants to choose from along with a few national fast food chains. I really enjoyed Suwannee Belle Restaurant which overlooks the Suwannee River.
You can drive to this restaurant or pull up to the dock on your boat. Scrumptious American bar and grill type food and beverages.
Nearby Cedar Key as well as Gainesville both offer additional dining options. Gas stations, Dollar General as well as other stores are open as well for any incidentals you may need.
Best things to do in Fanning Springs
If you are an outdoor enthusiast like I am, you've found heaven in Fanning Springs! Hiking, biking, camping, fishing, kayaking and more are all steps away.
Fanning Springs as well as Manatee Springs and other springs throughout Florida are monitored by the Florida Department of Environmental Protection. This department manages 175 state parks, trails and historic sites as part of its award-winning Florida State Parks system.
Kayaking and Canoeing
The Suwannee River Wilderness Trail is 266 miles on the meandering Suwannee River (Suwanee River). The majestic Suwannee begins at Okeefenokee Swamp and through many twists and turns ends at the Gulf of Mexico.
Experienced kayakers and canoers may want to experience the whole river including Big Shoals. Even though I have been kayaking for years, that is one part of the river I will never kayak.
Believe it or not, there are rapids in flat Florida and Big Shoals State Park is where you will the largest whitewater rapids in Florida. This part of the river should definitely not be tackled by inexperienced paddlers.
If the Suwannee River Wilderness Trail is on your list, and you are not an experienced paddler, I'd recommend you start after the shoals. You are able to primitive camp along the river but be sure to check with Suwannee River Water Management for locations.
The Suwannee River Paddle Trail is approved for beginners, but that does not mean you can let your guard down. Be smart, aware of your surroundings, always wear your flotation device and bright colors. The Suwannee River is tannish, almost dark brown.
There are also many shorter paddle trips you can take along the river. I prefer to be more north on the river. The farther south you travel, the larger the boats you will find as the Suwannee becomes deeper as it heads south.
Are they alligators in the Suwannee River?
Absolutely. There may be alligators in almost any body of water in Florida. They have even been seen lately in the Gulf of Mexico as well as the Atlantic Ocean.
You may have heard this before but leave them alone, and they will leave you alone. The only time gators may get close to you is if they have been fed by humans.
State Parks
Fanning Springs State Park as well as Manatee Spring State Park are perfect places to get away from the summer heat. Beautiful spring waters are around 72 degrees Fahrenheit year round.
Locate the spring head or main spring by finding the spring boil which is where the spring flows up toward the top. The cool, clear waters of the head springs are absolutely amazing to swim in.
There are over 1000 springs in Florida. Manatee and Fanning are two of the most gorgeous you will find. Nearby are Otter Springs as well as Ginnie Springs closer to Gainesville.
Every Florida State Park is meticulously maintained. Many have picnic pavilions and clean restrooms and bath houses.
In both parks, you will also find a picnic area with picnic tables under beautiful old oak trees steps from the parking lot. Enjoy a pick-up game on the volleyball court, swimming in a natural spring (be sure you are in a designated swimming area), snorkeling and even scuba diving.
Wildlife
One of the best ways to see wildlife anywhere in Florida is by hiking. That is especially true in the town of Fanning Springs and both state parks.
Each state park has several nature trails for you to enjoy. Watch for white-tailed deer, pileated woodpeckers, gray squirrels, red-shouldered hawks, various snakes, armadillos, wild hogs, and more.
Keep your eyes peeled in the water for an abundance of underwater wildlife such as mullet, sturgeon, musk turtles and even manatees. You may get lucky and spot an alligator sunning himself on a tree on the river bank.
Nature Coast State Trail
The Nature Coast State Trail is a multi-use nature trail located near Fanning Springs State Park, Manatee Springs State Park and Andrews Wildlife Management Area. There is also an equestrian trail that runs alongside the asphalt trail.
Nature Coast State Trail connects five small towns: Cross City, Old Town, Fanning Springs, Trenton and Chiefland. Along the trail you will find trailheads, restrooms, and restaurants to enjoy as you reach each town.
Fort Fanning
After you finish exploring all the amazing nature and hiking trails, it is time to visit Fort Fanning. Fort Fanning is located near Fanning Springs State Park. As you exit the main entrance of the park, you will want to turn left.
Fort Fanning Springs was a military post that was established in 1838 during the Second Seminole War. The fort was named for Colonel Duncan L. Fanning who commanded a militia regiment from Georgia.
The fort was abandoned in 1842, but the site has been preserved. As you walk through the reconstructed gate, the paved path will lead you to overlook the Suwannee River.
The Fort was named for Alexander Fanning, a regular army officer who fought in Florida during the Seminole Wars. He graduated from West Point Academy one of its first graduates and went on to be recognized as a hero.
During The War Of 1812 he led attacks that destroyed large Indian villages. Fanning's contributions to the Seminole War were many, not all considered good depending on who you talk to.
He was a key participant in some early actions like The Battle of Withlacoochee which was fought along the Withlacoochee River in modern Citrus County, Florida.
That is where he helped capture an Indian camp full of women and children who were bound into slavery by their own people. Forceful removal of the American Indians to what is now Oklahoma eliminated the need for the continued occupation of Fort Fanning.
Today you can see the remains of the gatepost at Fort Fanning as well as an expansive view of the Suwannee River from the bluff.
Fanning Springs, Florida and the surrounding area is a great place to vacation. Whether you're looking for things to do or just want to relax in the beauty of nature, you will find it here. For nearby beaches to visit, read this next: Gainesville Florida Beaches
Upcoming Trip?
I like to use Booking for booking not only my hotels, but my tickets and rental cars as well. Makes life so much easier with only having to log into one location for my information.
Be sure to grab my travel tips to save you time and money. You'll also be entered into the weekly drawings.
Register here: Get 100 Travel Tips EVERY traveler should know PLUS entered into the weekly drawing.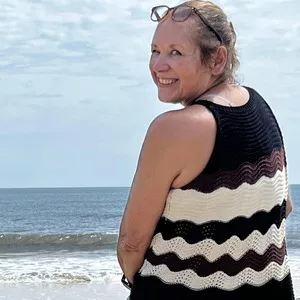 About Denise
Denise Sanger lives a life split between her love for fitness and her passion for travel particularly to the BEACH. Denise also has a love of marketing and lives in beautiful Suwannee County, Florida. You can find out more about Denise here: About Denise