Best Florida Springs For Swimming: Take A Refreshing Dip
This article may contain affiliate links. Whenever you buy something through one of these links, I may earn a small commission without any cost to you. I really appreciate it as it supports this site and my family. Thank you!
Florida, known for its sun-soaked beaches and bustling theme parks, is also home to some of the most breathtaking natural wonders: Florida Springs. These crystal-clear, freshwater gems are scattered throughout the state and offer an ideal setting for swimming, snorkeling, and exploring.
Not only do they provide a refreshing break from the heat, but they are breathtakingly beautiful and also provide glimpses into a unique underwater world teeming with vibrant marine life, lush vegetation, and countless geological wonders.
Among the numerous springs found in Florida, a few stand out as exceptional swimming spots. These springs offer visitors the chance to immerse themselves in rejuvenating waters that are rich in minerals and maintain a constant year-round temperature, typically around 72 degrees Fahrenheit.
As environmental havens, many of these springs are also protected areas, preserving the delicate ecosystems and native species that call them home.
Thank you for reading this post. Don't forget to subscribe! This way you never miss an update, travel deals, discounts and more!! Subscribe to the right------>
Let's take a deep dive into some of the best springs in Florida for swimming. Each location boasts its own unique charm and natural beauty, ensuring there is a perfect spot for all types of aquatic adventures.
Whether you're a seasoned swimmer or simply looking for a new way to enjoy the great outdoors, these Florida springs are worth adding to your must-visit list.
Directly below is a table of contents, so you can jump directly to the spring of your choice. Also below are fun things to add in to enjoy on your next Florida Springs getaway.
Why Florida Springs Are Fun for Swimming and More
Florida springs offer a unique and refreshing experience for swimmers and outdoor enthusiasts alike. With crystal-clear waters, comfortable year-round temperatures, and diverse aquatic life, these natural sites are perfect for a variety of activities beyond just swimming.
One of the key attractions of Florida's springs is their consistently cool water temperature, which often hovers around 72°F regardless of the season. This makes for an invigorating swimming experience, which can be particularly enjoyable during Florida's hot, humid summers.
In addition to swimming, Florida springs offer opportunities for snorkeling and scuba diving. The clear waters and diverse aquatic life provide a spectacular underwater experience, with springs like Ginnie Springs, Ichetucknee Springs, and Blue Springs being particularly popular among divers.
Those who prefer to stay above water can still enjoy the unique beauty of Florida springs through activities like kayaking, tubing, or canoeing. The lush surroundings provide a serene atmosphere for paddling through crystal-clear waters.
Apart from water-based activities, Florida springs are surrounded by nature trails and picturesque spots for picnicking, making them ideal for a full day of adventure. Wildlife enthusiasts can often spot birds, turtles, and even manatees in some springs.
Safety measures are also in place at many of these springs, such as lifeguards and designated swimming areas, ensuring visitors can have a safe and enjoyable experience in the water.
Florida Springs Rental Homes
Are All Springs Clear Water? How Cold Are the Springs?
Florida Springs are known for their beautiful crystal-clear waters which result from the natural filtration process of water flowing through the underground limestone formations. However, not all springs in Florida have the same level of water clarity.
Factors such as rainfall, algae growth, and human activity can impact water clarity in some springs. Despite this, most Florida springs have relatively clear water, making them popular spots for swimming and snorkeling.
When it comes to water temperature, Florida springs remain consistently cool throughout the year due to water flowing from underground aquifers. The average temperature of these springs hovers around 68-72°F (20-22°C), providing a refreshing contrast to Florida's hot summer climate.
Some springs may have slightly warmer or colder temperatures depending on their location and the specific aquifer from which they emerge.
Are There Alligators in the Springs? Otters?
Alligators are indeed a part of Florida's natural ecosystem, and they may be occasionally observed in springs and water bodies throughout the state. However, the presence of alligators in springs specifically meant for swimming is far less frequent as these locations are typically cleared of larger reptiles for the safety of visitors.
As for otters, they are more likely to be encountered by visitors during their swim. These adorable creatures are often found dwelling in the springs and rivers around Florida due to the source of their food such as fish and amphibians that are abundant in these ecosystems.
It is important to remember that while otters may appear friendly, they are still wild animals and should not be approached or harassed by swimmers.
To ensure safety with alligators and other wildlife in springs, follow these precautionary measures:
Check for posted alligator warnings in the area you plan to swim. Park authorities are responsible for monitoring alligator sightings and regularly post warning signs in areas where they have been sighted.
Follow all official rules and regulations provided by park authorities regarding swimming locations. Keeping to designated swimming areas reduces the possibility of dangerous encounters with alligators or other wildlife.
Avoid swimming during dawn, dusk, or nighttime hours when alligators are most active. Alligator attacks on humans are more likely to occur during these times.
Never approach, provoke, or feed alligators. Doing so can lead to dangerous behavior and unpredictable reactions from the animals.
By staying aware of their surroundings and following safety measures, swimmers can equally enjoy Florida springs and share the habitat with these fascinating creatures.
What Florida State Parks Have the Best Springs for Swimming
Ichetucknee Springs State Park
Ichetucknee Springs State Park offers pristine waters for swimming and other recreational activities. The park has eight major springs, with the most popular being the Blue Hole Spring. The main head spring has a swimming area encircled by docks, making it an excellent location for families.
Madison Blue Spring State Park
Madison Blue Spring State Park is home to a crystal-clear first magnitude spring with an 82-foot wide and 25-foot deep pool. The spring is surrounded by a beautiful limestone basin, perfect for freshwater swimming. The spring is famous for its underwater cave system, but only certified cave divers can explore it.
Rainbow Springs State Park
Rainbow Springs State Park features one of Florida's largest springs, offering a naturally beautiful swimming area. The vibrant turquoise water stays at a constant 72 degrees Fahrenheit throughout the year, providing a refreshing swimming experience. Picnic areas, gardens, and waterfalls surround the spring, creating a picturesque setting for visitors.
Ruth B. Kirby Gilchrist Blue Springs State Park
Ruth B. Kirby Gilchrist Blue Springs State Park showcases the state's newest first magnitude spring, boasting crystal-clear water and stunning surroundings. The park provides a designated swimming area, perfect for wading and swimming in the spring's blue waters. This beautiful park also offers other amenities such as picnic areas, pavilions, and nature trails.
Manatee Kayak Spring Tours
De Leon Springs State Park
De Leon Springs State Park is known for its captivating beauty and refreshing swimming area. The main spring pool is about 500 feet in circumference and remains at a constant 72 degrees Fahrenheit, ensuring a comfortable swim. The park also has a unique history, as it was once home to a sugar mill, which now serves as an interactive museum.
Best Florida Springs in County Parks for Swimming
Little River Springs
Little River Springs is a beautiful swimming spot located in O'Brien, Suwannee County. The crystal-clear water provides a refreshing experience for swimmers, while the surrounding park offers picnic areas and hiking trails. Snorkeling is also popular at Little River Springs due to the underwater cave system that attracts curious explorers. Be aware that the spring run flows into the Suwannee River. There is a drop-off to the ledge with a strong current and there have been fatal accidents in this spring.
Royal Springs
Situated also in O'Brien, Suwannee County, Royal Springs is known for its captivating natural setting and exceptional water quality. Swimmers can enjoy the spacious swimming area with a depth of over 30 feet, making it perfect for cooling off during hot summer days. On-site amenities include picnic tables, grills, and restrooms, ensuring a comfortable and enjoyable experience for visitors. Be sure to enjoy jumping from the high platform.
Silver Glen Springs
Nestled in the Ocala National Forest, Silver Glen Springs is a popular destination for swimming and snorkeling. With a water temperature of 72 degrees Fahrenheit year-round, swimmers can enjoy the refreshing waters that boast an abundance of aquatic life. The spring also features a designated swimming area and a shallow sandbar ideal for families with young children.
Ginnie Springs
Ginnie Springs, located in Gilchrist County, offers a fantastic and relaxing swimming experience. The spring-fed waters are crystal clear and maintain a constant temperature of 72 degrees. With multiple spring vents and a large swimming area, Ginnie Springs is perfect for swimmers of all skill levels. The surrounding park facilities include picnic areas, a campground, and a concession stand for additional convenience. You can camp here, but this is privately owned.
Alexander Springs
Alexander Springs, situated in the Ocala National Forest, is known for its large, basin-shaped spring and clear waters. The spring features a shallow swimming area, perfect for families and those looking for a more relaxed swimming experience. In addition to swimming, visitors can also enjoy snorkeling, canoeing, and hiking trails within the park. The on-site amenities include a picnic area and restroom facilities to ensure a comfortable visit for swimmers and nature enthusiasts alike.
Things to Know
How Deep Can the Water Be in the Springs?
Florida Springs vary in depth, with shallow wading areas leading to deeper pools. Depths can range from just a few feet to over 30 feet. Some springs even have underwater caves, which are fascinating for experienced divers. However, swimming and snorkeling are best enjoyed in the areas with a depth of 5 to 15 feet.
Springs Water Temps
The water temperature in Florida Springs stays relatively constant throughout the year, averaging around 72°F (22°C). This makes them a comfortable option for swimming and snorkeling on warm days. However, on cooler days, the water may feel chilly to some. A light wetsuit can be worn for added warmth if desired.
Do You Need Water Shoes?
Wearing water shoes is recommended when swimming in Florida Springs. The natural bottoms of the springs consist of limestone, rocks, and aquatic plants that could cause discomfort when walking barefoot. Water shoes provide a comfortable and safe option while also protecting your feet from any sharp objects.
Can You Snorkel in the Springs?
Yes, snorkeling is a popular activity in many Florida Springs. The clear water allows for great visibility, and springs are often teeming with fish, turtles, and other aquatic wildlife. Some springs also offer guided snorkeling tours for a more educational and immersive experience.
Problems Facing Florida Springs
Florida Springs face several challenges, including:
Pollution from run-off, agricultural practices, and onsite septic tanks
Over-pumping of the aquifer causing decreased water flow
Invasion of non-native aquatic plants and animals
These threats contribute to declining water quality and habitat degradation for native species.
How to Help
There are several ways you can help protect Florida Springs:
Practice responsible recreation by not littering, feeding wildlife, or trampling on vegetation
Conserve water at home to contribute to reduced aquifer pumping
Support organizations dedicated to conserving and restoring Florida Springs
Educate others about the importance of preserving these natural treasures
Nearby things to do and see
Upcoming Trip?
I like to use Booking for booking not only my hotels, but my tickets and rental cars as well. Makes life so much easier with only having to log into one location for my information.
Be sure to grab my travel tips to save you time and money. You'll also be entered into the weekly drawings.
Register here: Get 100 Travel Tips EVERY traveler should know PLUS entered into the weekly drawing.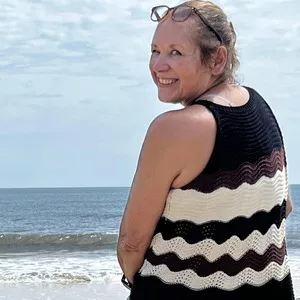 About Denise
Denise Sanger lives a life split between her love for fitness and her passion for travel particularly to the BEACH. Denise also has a love of marketing and lives in beautiful Suwannee County, Florida. You can find out more about Denise here: About Denise