What NOT to do when traveling alone. Be safe. Be Smart.
This article may contain affiliate links. Whenever you buy something through one of these links, I may earn a small commission without any cost to you. I really appreciate it as it supports this site and my family. Thank you!
Trip coming up and you're traveling alone? Find out how to be safe.
We've seen a significant increase in the number of women traveling alone. After all, why wait? Just go. Although we see many Instagram inspiring adventures, facts are that there have also been a significant increase in the number of crimes against women traveling.
Another fact? Doesn't matter if women are traveling or simply going to the store. They are often targeted as easy prey for theft. We need to be more conscious of our surroundings than men do. Yes men can be attacked but not at the rate women alone are.
With the many local trips I've been taking this year – both with friends and alone – I realized how often I'm lost at the moment. Not really paying attention to what's going on.
It happened this past week while hiking in the beautiful Withlachoochee Florida State Forest as part of the Florida Forest Trailwalker Program. The first hike I wrote about was Hiking Big Shoals. I was so focused looking down at the ground and my feet, that when I heard a noise it really startled me.
Thank you for reading this post. Don't forget to subscribe! This way you never miss an update, travel deals, discounts and more!! Subscribe to the right------>
By the way, did you know that deer make noise? They sure do when you startle them! Not only was I not aware they were literally feet away, they didn't know I was either.
All of a sudden I heard like a "woo" type of sound. That's the best way I can describe it. I literally jumped and almost dropped my phone. That was my wake-up call to start paying attention to what was going on around me.
How can you stay safe when traveling alone? These simple tips will help:
Research your destination before you go.
Always make sure someone you trust has your detailed travel itinerary and be sure to check in with that person on a regular basis.
Give that person the EXACT address of where you'll be staying.
Check in with your family and contact upon arrival and check in regularly with them while traveling.
Arrive at your destination during daylight hours, so you can clearly see the accommodations to ensure they're safe.
Consider staying at a 24/7 staffed hotel versus a stand-alone home or other individual location away from more populated areas.
If you're staying at a hotel, request a room on a higher level as those are generally more secure since visitors need to go by registration to enter the hotel.
When out, where clothes that allow you to blend in. Leave the jewelry at home.
Only carry what you need – mainly your phone, ID and cash.
Carry your valuables including your ID and some cash in one spot such as your bra or shoe. This way if your purse is stolen, you still have money and your ID on you. I've actually added a pouch that I can put in my bra to hold my money and credit cards. This is the link for more info: Hidden Bra Pouch
Never tell strangers where you're staying or that you're traveling alone.
Be aware at all times of your surroundings. Watch the bartender as they make your drink. Keep an eye on people as they approach you or your table.
Avoid isolated areas, especially at night or if alone in a foreign country.
Trust your instincts. If something feels wrong, leave the area/situation immediately
Have a portable contact list that includes important phone numbers like local police stations, embassies/consulates of the countries you'll be visiting, etc
Learn some basic phrases in the language of the place where you'll be travelling so that it's easier to ask for help from locals
Store photocopies of important documents such as passport, visa, driver's license, etc. so that even if they get lost or stolen during travel there is an extra copy available for reference
Keep necessary medication handy as well as its prescription
Carry a doorstop wherever possible to prevent forced entry into any room or accommodation
Sounds simple, doesn't it? It is if we stay present. Safe travels to you.
Upcoming Trip?
I like to use Booking for booking not only my hotels, but my tickets and rental cars as well. Makes life so much easier with only having to log into one location for my information.
Be sure to grab my travel tips to save you time and money. You'll also be entered into the weekly drawings.
Register here: Get 100 Travel Tips EVERY traveler should know PLUS entered into the weekly drawing.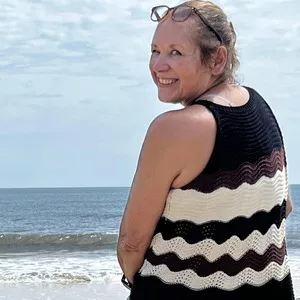 About Denise
Denise Sanger lives a life split between her love for fitness and her passion for travel particularly to the BEACH. Denise also has a love of marketing and lives in beautiful Suwannee County, Florida. You can find out more about Denise here: About Denise