The Ultimate Guide to Solo Travel for Women in Florida
This article may contain affiliate links. Whenever you buy something through one of these links, I may earn a small commission without any cost to you. I really appreciate it as it supports this site and my family. Thank you!
Florida is the perfect destination for solo travel for women. Discover the best places to visit and how to stay safe with this comprehensive guide.
Solo? Places to go and things to do but tired of waiting for your significant other or friends to go with you? I wrote this article for you.
I get it. My husband does not like to travel. He's the ultimate homebody which works out well for me, because he takes care of the house and all our critters.
For me, I got tired of waiting for him to say he will go with me on my latest trip. After all, I am a travel writer.
Thank you for reading this post. Don't forget to subscribe! This way you never miss an update, travel deals, discounts and more!! Subscribe to the right------>
Lucky for me, my brother and sister-n-law plus many great friends love to travel. Most say yes when I ask if they'd like to go with me.
If they say no? Doesn't matter. I'll go anyway by myself. You can too.
If you're a solo female traveler looking for a sunny and exciting destination, Florida is a great choice. With its beautiful beaches, vibrant nightlife, and diverse culture, there's something for everyone.
It is important to take precautions to stay safe while traveling alone whether it's to Florida or anywhere else in the beautiful world we live in.
In this guide, we'll explore the best places to visit in Florida and provide tips for staying safe and enjoying your trip to the fullest.
There are also tips and additional information on destinations at the end of this article.
Why Florida is a great destination for solo female travelers.
Florida is a popular destination for solo female travelers for many reasons. First and foremost, the state is known for its warm and sunny weather, making it a great place to escape the cold and dreary winter months.
Additionally, Florida offers a wide range of activities and attractions, from theme parks and beaches to museums and art galleries.
With so much to see and do, solo travelers can easily fill their itineraries with exciting adventures.
Finally, Florida is generally considered a safe destination for travelers, with low crime rates and a welcoming atmosphere.
Top places to visit For Solo Travel for Women in Florida
Florida is a diverse state with many different destinations that are perfect for solo female travelers.
Some of the top places to visit include the Florida Panhandle and Fort Lauderdale which is a short drive from Miami with its vibrant nightlife and beautiful beaches.
Orlando, home to world-famous theme parks like Disney World and Universal Studios is central in Orlando with easy access to either coast.
For those looking for a more laid-back experience, the Florida Keys offer a relaxed atmosphere and stunning natural beauty.
Other must-see destinations include St. Augustine, the oldest city in the United States, New Smyrna Beach or Vero Beach on the Atlantic Coast and the Gulf Coast beaches of Fort Myers, Sarasota, Clearwater and St. Pete.
No matter where you go in Florida, there is something for every solo female traveler to enjoy.
Tips for staying safe while traveling alone in Florida.

First things first. Safety.
While Florida is generally a safe destination for solo female travelers, it's important to take precautions to ensure your safety.
First, NEVER mention to anyone you are traveling alone. Also be careful not to be overheard when chatting at check-in, at meals or bars or simply seeing the sights.
Always trust your instincts or listen to your gut as I always tell my daughters. Avoid walking alone at night in unfamiliar areas.
Stick to well-lit and populated areas, and be aware of your surroundings. It's also a good idea to let someone know your itinerary and check in with them regularly.
Finally, consider staying in a reputable hotel with good security measures in place. By taking these simple steps, you can enjoy all that Florida has to offer while staying safe and secure.
Best accommodations Solo Travel for Women in Florida.
When it comes to accommodations for solo female travelers in Florida, there are plenty of options to choose from. Some hotels offer female-only floors, providing an added level of comfort and security.
For example in Miami, Freehand Miami Hostel, which offers female-only dorms and a rooftop pool, and the Heron House in Key West, which offers a peaceful and secluded atmosphere. Average age though of people staying here is 30-40.
Personally for me? I would not recommend staying in Miami unless you know your way around. It would be better to go a bit north to Hollywood Beach, Fort Lauderdale Beach or West Palm Beach. The other is south to the Florida Keys.
Additionally, VRBO can be a great option for solo travelers, as it allows you to stay in a local's home and get a more authentic experience of the area.
Just be sure to read reviews and choose a host with a good reputation. Also know exactly where your vacation rental is located. You do not want to get lost in a bad area of any town or city.
Activities and experiences to try as a solo female traveler in Florida.
Florida offers a wide range of fun activities and experiences for solo female travelers.
For those seeking adventure, try surfing lessons in Cocoa Beach or kayaking in the Everglades.
If relaxation is more your style, head to one of Florida's many beaches or indulge in a spa day at one of the state's luxurious resorts. Choose a resort located directly on the beach but also walking distance to restaurants, bars, and shopping.
For a cultural experience, visit the Salvador Dali Museum in St. Petersburg or take a walking tour of Miami's vibrant street art scene.
Whatever your interests may be, Florida has something for every solo female traveler.
Top destinations if you are traveling alone
As a travel blogger who also calls Florida home, these are the locations I would absolutely feel comfortable traveling alone. There is additional information below to help you plan your trip.
Amelia Island/Fernandina Beach
Historic St. Augustine
New Smyrna Beach
Cocoa Beach/Canaveral National Seashore
Fort Lauderdale
Hollywood Beach
Delray Beach
West Palm Beach
Fort Myers Beach
Sanibel Island or Captiva Island
Siesta Key Beach
Sarasota
Clearwater
St. Petersburg
Orlando Theme Parks
Mount Dora (Central)
Miramar Beach
St. George Island
Santa Rosa Beach
Upcoming Trip?
I like to use Booking for booking not only my hotels, but my tickets and rental cars as well. Makes life so much easier with only having to log into one location for my information.
Be sure to grab my travel tips to save you time and money. You'll also be entered into the weekly drawings.
Register here: Get 100 Travel Tips EVERY traveler should know PLUS entered into the weekly drawing.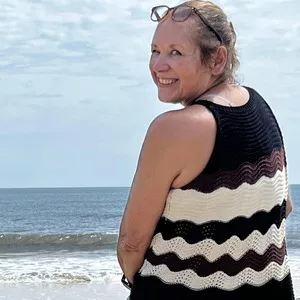 About Denise
Denise Sanger lives a life split between her love for fitness and her passion for travel particularly to the BEACH. Denise also has a love of marketing and lives in beautiful Suwannee County, Florida. You can find out more about Denise here: About Denise