Explore the Amazing National Parks of Florida
This article may contain affiliate links. Whenever you buy something through one of these links, I may earn a small commission without any cost to you. I really appreciate it as it supports this site and my family. Thank you!
Florida has 11 beautiful gems you will want to make the time to visit. Florida's national parks are some of the most beautiful places in America – discover awe-inspiring scenery, trails, and wildlife.
From the vibrant coral reefs of Biscayne National Park to the wild wetlands of Big Cypress National Preserve, Florida's national parks encompass a variety of exquisite landscapes and unique ecosystems.
I have been to the majority of these national treasures and will complete my list this year. For visitors looking to experience some of America's most stunning wildernesses, Florida's national parks are not to be missed. Many of these national treasures are on my Magical Places In Florida You Won't Want To Miss Visiting
In addition to the Florida national parks, monuments, memorials and seashores listed below, there are three national forest I would also like to mention.
Thank you for reading this post. Don't forget to subscribe! This way you never miss an update, travel deals, discounts and more!! Subscribe to the right------>
Ocala National Forest in Ocala, Apalachicola National Forest, Sopchoppy outside of Tallahassee and Osceola National Forest that is between Lake City and Sanderson. Hiking, camping, backcountry, swimming, hunting and more is available to all in these forests.
I will be writing a separate article for the National Forests as well as the Florida State Forests. I have hiked 90% of them and no two are alike. Each one is unique and must be explored to be appreciated fully.
Complete Florida National Parks List Detailed By NPS.gov (National Park Service)
First we are starting with the list this article will cover. In no particular order, are the Florida National Parks, Preserves, Memorials, Seashores and Monuments on the National Park Service List:
National Preserve. Big Cypress. Ochopee, FL
National Park. Biscayne. Miami, Key Biscayne & Homestead, FL
National Seashore. Canaveral. Titusville and New Smyrna Beach, FL. …
National Monument. Castillo de San Marcos, St. Augustine, FL
National Memorial. De Soto. Bradenton, FL
National Park. Dry Tortugas. Key West, FL
National Park. Everglades. Miami, Naples, and Homestead, FL
National Memorial. Fort Caroline. The Timucuan Preserve; Jacksonville, FL
National Monument. Fort Matanzas. St. Augustine, FL
National Seashore. Gulf Islands. Gulf Breeze, Florida and Ocean Springs, Mississippi FL. MS.
Ecological & Historic Preserve. Timucuan. Jacksonville, FL
Everglades National Park.
This is one of my favorite places in Florida and one I visited fairly soon after moving to Miami. It truly is something everyone should see once.
Everglades National Park is the largest subtropical wilderness in the United States covering more than 1.5 million acres of nearly untouched natural splendor.
Visitors can expect to find some of the rarest and most endangered species in the world including manatees, alligators, crocodiles, and dolphins.
Enjoy a tram ride through the "river of glass" with Shark Valley Visitor Center Tram Tours. Another option is to take a boat tour that will last roughly 90 minutes. Perfect for nature-lovers to explore. These are off-site companies. Get info here: Everglades Boat Tours
Biscayne National Park.
Biscayne National Park is beautiful and located near the southern tip of Florida Bay in Miami. Visitors to the park enjoy exploring this tropical paradise.
Over a hundred species of coral, 500 species of fish, three endangered sea turtles, and a dozen threatened and endangered species can also be found amongst its mangrove forests and seagrass beds.
To be honest, it has been quite some time since I have been in this park. When I was there, we enjoyed a glass bottom boat tour but I am uncertain if they are still available. You can get details of available boat tours here: Biscayne National Park Boat Tours
Big Cypress National Preserve.
Big Cypress National Preserve is a diverse landscape of sawgrass prairies, pinelands, cypress strands and marsh habitats.
Activities such as hiking, bicycle riding, camping, bird watching, fishing and hunting are popular in this preserve. Be sure to check the website before making plans to determine if it is hunting season.
Bring your kayak or canoe. You can also enjoy padding along the Turner River or along the Wild and Scenic Loop Road.
An amazing array of wildlife including panthers, otters, alligators and rare birds can be seen within the preserve. It's a top pick for a nature lover like me.
Dry Tortugas National Park.

Another on my magical list located in the Gulf of Mexico west of Key West. It is home to beautiful coastal scenery, wildlife and marine mammals. Dry Tortugas National Park is one of United States top natural wonders.
Enjoy day trips or stay longer and camp. Reservations for camping and for the ferry are required.
Enjoy bird watching, snorkeling, fishing, kayaking or simply relaxing on the beach.
History buffs will want to explore Civil War era Fort Jefferson and crystal clear shallow waters ideal for snorkeling and viewing an abundance of colorful marine life.
Canaveral National Seashore.
This part of Florida is one of my favorite places. I have been many times and will never get tired of it. Located along the central Atlantic coast, Canaveral National Seashore features 24 miles of undeveloped beach.
The seashore includes the Mosquito Lagoon, Turtle Mound, and a bioluminescent bay. These waters are perfect for swimming, kayaking, fishing or simply watching an incredible sunset unfold.
In addition to its incredible landscapes, there are numerous historic sites located within the park where visitors can view old homesteads from the 1800s. Be sure to grab a guide.
National Seashore. Gulf Islands. Gulf Breeze, Florida
And yes, this is another one of my favorites. The National Seashore Gulf Islands in Gulf Breeze Florida are a group of barrier islands located off the coast of northwest Florida. They are breathtakingly beautiful.
These islands are part of the Gulf Islands National Seashore, a national park that protects the barrier islands from development.
The Gulf Islands National Seashore is made up of three island groups: the Okaloosa Island group, the Santa Rosa Island group, and the Perdido Key island group.
The National Seashore Gulf Islands are a popular destination for both tourists and locals alike. These islands offer white sand beaches and crystal clear turquoise waters.
You will not be able to hold back from running into the beautiful water. You can also enjoy swimming, fishing, kayaking, and hiking.
Castillo de San Marcos
You cannot visit St. Augustine and skip the fort. Castillo de San Marcos is a large stone fort located in the city of St. Augustine, Florida.
The history of the fort is it was built by the Spaniards in the 1600s to protect the city from attack. The fort has been used by the United States military and is now a national monument.
The Castillo de San Marcos is the oldest masonry fort in the United States. Construction on the fort began in 1672, and it was completed in 1695.
The Castillo de San Marcos was declared a National Monument in 1924 and open to the public.
National Monument. Fort Matanzas.
Before you leave St. Augustine, you will want to visit Fort Matanzas. The national monument located here consists of a Spanish fort known as Fort Matanzas, which was built in the 18th century to protect the city of St. Augustine from attacks by sea.
Fort Matanza is located on an island in the Matanzas River, and only accessible by ferry. Tip: Check the weather. Last time I was there we could not get over to the fort due to storms. They will not take you over if there is thunder or lightning.
The fort was constructed between 1740 and 1742. It was built by the Spanish under the direction of Governor Manuel de Montiano.
The fort was designed to protect the city of St. Augustine from attacks by pirates and privateers. It was also used as a base for the Spanish navy. The fort was armed with 24 cannons, and it had a garrison of 50 soldiers.
Since that time, the British, Americans, Spanish another time, Seminole Indians all used the fort during wars and battles. In 1924, the fort was designated as a National Monument and is open to the public.
National Memorial. De Soto.
Explorer Hernando de Soto, in the early 1500s, set out from Spain with the hope of finding gold in the New World. His journey began in Florida, where he and his men encountered hostile Native Americans and deadly swamps.
He later moved pushed forward, making his way through what is now Georgia, Alabama, Mississippi, and Arkansas. In recognition of his achievements, a national memorial was established in his honor at the site of his death.
National Memorial. Fort Caroline.
You might be surprised to learn that Fort Caroline is located in Jacksonville, Florida.
The fort was built in 1564 by French Huguenots and was to be used as a safe haven for Protestants fleeing religious persecution in Catholic Europe.
Relations between the French and Spanish quickly deteriorated and in 1565, a Spanish force led by Pedro Menendez de Aviles attacked Fort Caroline. It was reduced to rubble.
Since that deadly time, Fort Caroline has become an important symbol of religious freedom. There was no fee to tour the grounds at my last visit.
Ecological & Historic Preserve. Timucuan.
This is another fantastic location for nature lovers and those that like to hike.
The Timucuan Ecological & Historic Preserve is a 46,000-acre protected area established in 1988. The preserve is named after the Timucuan Native American tribe who once inhabited the area.
The Timucuan Ecological & Historic Preserve is home to historic sites, including the Kingsley Plantation and the Fort Caroline National Memorial mentioned above.
11 Florida National Parks and treasures waiting for you to visit. Be sure to check back and get the National Forest and State Forest List article to follow shortly.
Upcoming Trip?
I like to use Booking for booking not only my hotels, but my tickets and rental cars as well. Makes life so much easier with only having to log into one location for my information.
Be sure to grab my travel tips to save you time and money. You'll also be entered into the weekly drawings.
Register here: Get 100 Travel Tips EVERY traveler should know PLUS entered into the weekly drawing.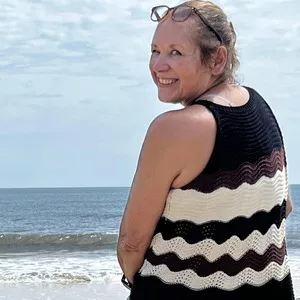 About Denise
Denise Sanger lives a life split between her love for fitness and her passion for travel particularly to the BEACH. Denise also has a love of marketing and lives in beautiful Suwannee County, Florida. You can find out more about Denise here: About Denise