How to stop your butt from eating your swimsuit.
This article may contain affiliate links. Whenver you buy something through one of these links, I may earn a small commission without any cost to you. Thank you!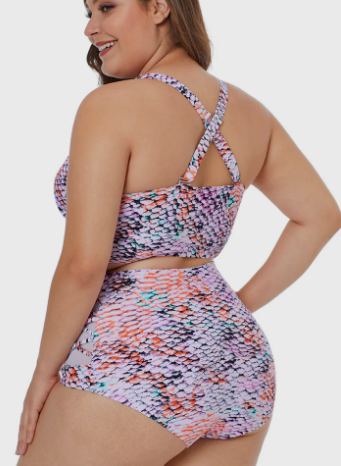 How to choose the right swimsuit to not only feel comfortable but sexy too 😉 
Not sure about you but for me there is NOTHING worse than getting ready to go on vacation or to the beach and not feeling comfortable in your skin OR your swimsuit.
You know what I'm talking about. Either you can literally feel the back of your swimsuit pulling up into your butt crack or you have a little bit more around the middle and it feels like that's all you can see.
It's okay. We've all been there. I've been there. That's what today's email is about. How to choose a swimsuit you'll feel comfortable in this summer. We'll have you sashaying ALL over the beach or at the pool this year.  These tips will help:
Most swimsuits you see advertised are displayed on pretty much perfect bodies. Remember there is more to consider than the size on the tag when choosing a swimsuit. If you're shopping online, look at measurements. Each designer may be different and choose the right size can help you feel confident this summer. You want a swimsuit bottom that fits your body and doesn't pucker or hang.
Don't try too hard to cover all of your butt. A swimsuit bottom that tapers up on the sides is actually more flattering on the body than one that covers your whole butt.
Choose swimsuits that elongate the torso such as tankinis. The two piece design is amazing for covering flaws and helping the legs look long.
Choose one color bottoms over prints. Dark colors are more flattering to the body. To add interest, choose a print top and pair it with a solid bottom.
Upcoming Trip?
I like to use TripAdvisor for booking not only my hotels, but my tickets and rental cars as well. Makes life so much easier with only having to log into one location for my information.
Be sure to grab my travel tips to save you time and money. You'll also be entered into the weekly drawings.
Register here: Get 100 Travel Tips EVERY traveler should know PLUS entered into the weekly drawing.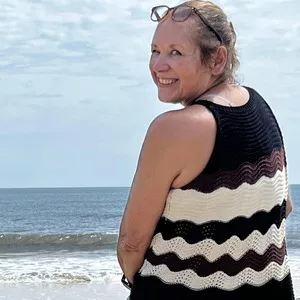 About Denise
Denise Sanger lives a life split between her love for fitness and her passion for travel particularly to the BEACH. Denise also has a love of marketing and lives in beautiful Suwannee County, Florida. You can find out more about Denise here: About Denise