Orlando Boat Tours You Won't Want To Miss
This article may contain affiliate links. Whenever you buy something through one of these links, I may earn a small commission without any cost to you. I really appreciate it as it supports this site and my family. Thank you!
Orlando boat tours? Yes you sure can enjoy Orlando Boat Tours from this part of the state. Where to go and what to know!
I'm happy to be your tour guide today whether you want to experience an airboat tour or one of the area's sunset cruises, you can do that in Orlando.
The Orlando area is a very popular destination already with theme parks Walt Disney World, Universal Studios, and Sea World but there really is so much more to do.
You can be in a beach chair on the Atlantic side of the state or checking out Florida alligators in their natural habitat in less than an hour's drive.
Thank you for reading this post. Don't forget to subscribe! This way you never miss an update, travel deals, discounts and more!! Subscribe to the right------>
The drive from downtown Orlando to Clearwater Beach is about 2.5 hours. Short enough for one of many day excursions.
The Central Florida area has some of the best things in the state for you to enjoy. Let's dig in.
Orlando Boat Tours
I'm going to break this guide down into three sections. The first will be right in the Orlando area.
The next section will be the East Coast of Florida followed by the Gulf of Mexico options. At the bottom of this article, I have included links to other attractions nearby.
Winter Park Scenic Boat Tour and Winter Park Chain of Lakes
Roughly 15 minutes from downtown Orlando is a great option for those looking to get away from the usual tourist traps this part of the state is known for. Winter Park Boat Tour takes you off the beaten path into nature.
It is located in Lake Osceola and takes you on an hour journey through three lakes and several canals showing you not only Real Florida up close but breathtaking views of opulent private homes along the way.
Enjoy alligators sunning on the banks, tropical birds including large cranes or water birds swooping from large cypress trees along the ride.
Definitely not something you will find in other places in the United States and a great way to spend time in nature.
Everglades National Park is NOT in Orlando
Many people get confused about Everglades National Park. It is not in Orlando. It is in Southern Florida.
However, the Headwaters of the Florida Everglades are located here and you can visit. When you finish there, head over to Kissimmee known as the Gateway to the Everglades. Here you can enjoy a day trip or a wild ride from either Kissimmee or Lake Cypress.
Many tours will pick you up at your hotel if you do not want to go to the Everglades Headwaters National Wildlife Refuge and Conservation Area first.
You can also combine this trip with several others such as Kennedy Space Center or a manatee tour at Homosassa Springs State Park but that is quite a distance away.
Most private tours will be by an exciting airboat ride. This is a fantastic first time experience for those that have never visited the Everglades.
Truly a great opportunity to see Wild Florida including bald eagles, Florida Panthers, Florida Black Bears and more. If you take a night tour, not only will you see alligators with red eyes but other nocturnal exotic animals as well.
After your boat tour or airboat adventure, stop at Boggy Bottom BBQ if you love barbecue!
Lake Buena Vista
Enjoy a boat trip with the Boathouse Water Adventures in what is called an amphicar. The departure point is the Boathouse Restaurant where you can enjoy lunch before your ride. Enjoy a loop around Disney Springs.
Butler Chain of Lakes
Enjoy a boat tour with breathtaking view of opulent private homes, beautiful scenery with birds and other Florida wildlife.
This pontoon boat tour lasts about 75 minutes. The boats can hold a large group up to 10 people. One of the best ways to see this part of Orlando.
Central East Coast Atlantic Ocean Boat Tours
Moving over to the East Coast, you have many options roughly an hour away from Orlando.
Blue Spring State Park
If you are in this area when it's cold during winter, this is one stop you must make. It's a great time to see manatees as many come into this park, and it's natural spring to warm up when the river temps dip.
You can also rent a kayak or canoe or choose to take a boat tour along the St. John River which is the longest river in Florida. Definitely a must for nature lovers. St. Johns River Cruises operates nearby.
St. Johns River Tours
Another option is St. Johns River Tours which departs from Astor. On this cruise you will learn about the rich history of the area including Native American history of and the many tributaries of the St. John's River.
Dolphin Encounter Boat Ride
If you are planning to visit the Cocoa Beach area and are a dolphin lover, be sure to take time for a chance to see wild bottlenose dolphins in the Atlantic Ocean. These large pontoon boats offer several departure times throughout the day.
Central West Coast Beautiful Gulf of Mexico Boat Tours
Over on the West Coast, you also have an option for a boat tour where you can see dolphins.
Dolphin Encounter Cruise
In Clearwater, enjoy a Dolphin Encounter Cruise but be sure to allow plenty of time. There are some fantastic excursions in this area for the perfect day.
Choose a full-day tour or smaller timeframes. Some options include private shore excursions as well.
Other things to know about Orlando Boat Tours
Most companies can not operate or offer boat rentals in the State of Florida if they are not U.S. Coast Guard Inspected. There also needs to be a life jacket on board for every person on board.
Ear protection is a very good idea if you plan to enjoy an airboat ride. Also be certain of the meeting point, pickup time as well as if the operator accepts credit cards if that is how you plan to pay.
Taking a boat tour in a natural environment such as the Everglades is definitely a fun thing to experience. And one you will never forget. Check them all out here after you see what else to do below: Orlando Boat Tours
Upcoming Trip?
I like to use Booking for booking not only my hotels, but my tickets and rental cars as well. Makes life so much easier with only having to log into one location for my information.
Be sure to grab my travel tips to save you time and money. You'll also be entered into the weekly drawings.
Register here: Get 100 Travel Tips EVERY traveler should know PLUS entered into the weekly drawing.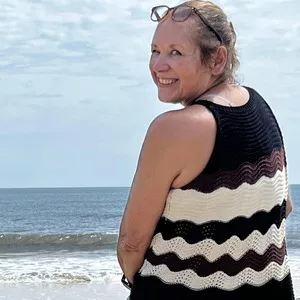 About Denise
Denise Sanger lives a life split between her love for fitness and her passion for travel particularly to the BEACH. Denise also has a love of marketing and lives in beautiful Suwannee County, Florida. You can find out more about Denise here: About Denise