Best Places To See Alligators In Florida
This article may contain affiliate links. Whenever you buy something through one of these links, I may earn a small commission without any cost to you. I really appreciate it as it supports this site and my family. Thank you!
Ready to experience Florida at its natural best? This is your guide to the best places to see alligators in Florida.
One of the top two questions I am always asked when folks are thinking about taking a Florida vacation or moving to the Sunshine State.
The first question is are the alligators in the water in Florida? My answer. Yes. Alligators are or could potentially be in every body of water.
The second question is where can I see alligators in Florida? Again, they could be in any body of water but in this case if they become a nuisance they are removed.
Thank you for reading this post. Don't forget to subscribe! This way you never miss an update, travel deals, discounts and more!! Subscribe to the right------>
Alligators are a common sight in Florida, but witnessing them in their natural habitat can be an exhilarating experience. But it is extremely important to remember these are wild animals and should not be harassed or engaged in any way.
Most southern states in the United States including Alabama, Mississippi, Texas, South Carolina and the state with the most, Louisiana, are places you may see wild alligators.
Truthfully, the best way to see live alligators in their natural in North America is by visiting the state or national parks.
There have times though that out and about exploring, in a small pond all of a sudden I catch a glimpse of something moving. Sure enough it is an alligator.
You truly can spot gators just about anywhere in the state from our beautiful crystal clear springs, to our freshwater lakes and rives.
A great place to see them are the swamps including the Okefenokee Swamp in southern Georgia where the Suwannee River begins.
Florida Alligators versus American Crocodiles
In addition to American Alligators, there are also American Crocodiles in the Sunshine State. Many people wonder how to tell the difference.
Personally? I have no intention of ever getting that close to either.
The main difference between the two is the crocodile is grayish green and has a narrow snout versus the alligator that is more black with a rounded snout.
Baby alligators are dark with yellow stripes while baby crocodiles are light with dark stripes.
The crocodile is making a comeback in Florida but is mainly located in the southern part of the state near Miami and Everglades National Park.
Things to know about Alligators
When I first moved to Florida from Ohio, many things were new to me. The huge bugs, lizards and iguanas, weird looking ducks and alligators.
The first time I actually saw one in the wild was when heading to the Southwest Coast of Florida to meet friends in Fort Myers Beach. To get there from where I lived on the border of Dade and Broward Counties, you drove through Alligator Alley.
Literally lining the banks of the canal were alligators too many to count. Then add in the ones that you could see their heads above the brackish water, and you have a pretty good idea that gators in the state number in the millions.
My neighbors had told me if I were to see the duck population on the canal near the house diminish, there was a good chance there was a resident alligator.
The other thing they wanted me to know was to listen to what would sound like air being left out of a car tire as you were getting close to your vehicle. Another potential sign.
Neither happened to me where I lived, the only place I have seen these prehistoric animals are in their natural habitats or the Alligator Farm in St. Augustine.
You are always hearing about alligator sightings and possibly interaction with humans especially those walking their dogs near a lake. Alligators natural food source are fish, snakes, turtles, birds and small mammals.
That is often how the alligator is in the news. People walking their dogs, particularly small dogs, near water such as a pond or lake.
The Wildlife Conservation Commission in Florida provides an alligator management program including how to live with alligators safely. They are who are called for alligators that need to be removed or those that have become a nuisance.
You may be wondering how alligator are a nuisance. Unfortunately, you would not believe the number of people who feed alligators.
When that happens, the alligator is no longer afraid of humans. That is one of the reasons alligator attacks occur.
On the flip side, there are many alligators some that even live on Florida's golf courses. These animals peacefully coexist with us and cause no harm as long as you keep a safe distance away.
Where are the best places to see alligators in Florida?
There are several places across the state that offer a safe and eco-friendly environment for visitors to see these incredible creatures up close.
Safe and eco-friendly is always the best way to interact with wild animals whether it is an alligator, black bears, or otters that also call the state home.
Whether you're a nature lover, photographer or just eager to learn more about alligators, you'll find plenty of opportunities to do so in Florida. Below are the top places to see alligators in the state of Florida:
Everglades National Park.
Everglades National Park is a world-renowned destination for wildlife enthusiasts. It is also the third-largest national park in the United States.
While the park is home to more than just alligators including the crocodile mentioned above, snakes, turtles, frogs, white-tailed deer, Florida Panther, Florida Black Bear, Opossum, raccoon and even river otters, they are undoubtedly one of the main attractions.
Many visitors take an airboat ride or hop on one of many airboat tours through the park's canals and wetlands to get up close with these incredible reptiles.
The best time and the best chance to see alligators is during the dry season, between December and April when they tend to gather in larger numbers around water sources.
For your protection it is crucial to follow park guidelines on how to view them safely from a distance. You can watch a live show in the national park or visit nearby Florida Everglades Alligator Farm for an interactive experience including holding a baby gator or baby croc.
Big Cypress National Preserve
Another fantastic location to see alligators in Florida is the Big Cypress National Preserve. The waters of Big Cypress are crucial to the everglades.
Also like the everglades, this vast area of swampland protects the endangered Florida Panther and offers visitors a chance to observe alligators as well as other Florida wildlife up close.
The preserve offers plenty of walking trails and boardwalks where you can view these prehistoric creatures in their natural habitat.
This is one of the most beautiful places to see the night sky. There are no interfering city lights. You can kayak, camp, hike, and enjoy ranger guided tours throughout the preserve.
One of two visitor centers is: Nathaniel P. Reed Visitor Center, 33000 Tamiami Trail East, Ochopee, Florida 34141
Myakka River State Park
Our next stop is Myakka River State Park located nine miles east of Interstate 75 in Sarasota County and a portion of southeastern Manatee County. Beautiful unspoiled, acres of wetlands in Southwest Florida.
In this park you can experience the wildlife with a tram tour, walking along the canopy walkway, kayak or boat depending on water levels.
You can see alligators and other wildlife including bald eagles, herons, ducks and more from the Birdwalk.
The lake is filled with Florida fish including tilapia, bass, and catfish. And yes, you are able to fish in the lake.
Ocala National Forest
You might be thinking alligators in the forest? Yes there sure are.
In addition to the gentle manatees that are in the springs and St. John's River, you will find black bears, deer, birds and yes alligators in the Ocala National Forest in Central Florida.
Enjoy the nature trails, miles of trails for hiking including a portion of the Florida Scenic Hiking Trail, kayaking, camping and more in this magnificent forest.
After that, take a closer look for alligators along the riverbanks or on the Florida Black Bear Scenic Byway, a driving path through the forest.
Before you leave the Ocala area, visit Black Bear Wilderness Area that connects Wekiva/St. John's basins to the forest. You will also be able to see alligators in this area.
From the parking lot, follow the blue blazes for a roughly 7 mile loop trail along the St. John River. Caution depending on the time of year, this area may flood during the rainy season.
Circle B Bar Reserve
Similarly, Circle B Bar Reserve located in Polk County provides ample opportunities for visitors to wildlife from a safe distance. This beautiful reserve with roughly 1,267 square miles, is one of the best parts of Florida to see alligators.
This former cattle ranch includes Lake Hancock, often considered the headwaters of the Peace River, which flows more than 100 miles from Polk County southwest to the Gulf of Mexico. You can be fairly certain you will spot alligators in this lake on a hiking trail nearby.
The reserve well-maintained paths and viewing areas. Circle B Bar Reserve is located at 4399 Winter Lake Rd. Lakeland, FL 33803 and there is no fee.
Hillsborough River State Park
Hillsborough River State Park is not too far from Tampa. It offers one of the very few rapids in the state of Florida with Class II River Rapids for those that want to kayak or canoe.
Bring your binoculars because along the river and in the swamp plains, you may get your best view of not only alligators but other Florida wildlife including great blue herons, other water birds and deer.
This Florida State Park is located at 15402 U.S. 301 North, Thonotosassa FL 33592
Kennedy Space Center and Canaveral National Seashore
While visiting Kennedy Space Center with my mom, I was actually surprised while on the bus over to the launch area, looked out the window, and right there not 5 feet from the tour bus was a huge alligator.
This area of Florida is very hospitable for alligators. There are plenty of crabs, fish, turtles, birds and small mammals which are all part of their diets.
A few more of the best places to see alligators in Florida:
Lake Okeechobee which is estimated to have 30,000 alligators in the lake.
Lake Jessup which is the largest lake in Seminole County is estimated to have at least 13,000 alligators in its lake.
Lake Kissimmee State Park which is near Disney World, has more than 2,000 alligators in its lake.
And Corkscrew Swamp Sanctuary located in Naples has a great boardwalk where you can spot alligators and other wildlife.
Paynes Prairie Gainesville, Florida, is one of my favorite places. The number of alligators you will see walking along the boardwalk and the many trails that line the canals is insane. I like the La Chua Trail the best.
Also while in Gainesville, stop at Sweetwater Preserve, another great alligator viewing location.
Zoos, Alligator Farms
Although I'm not a big fan of zoos in general there are some fantastic ones that truly care about the animals and their survival.
These are the best places to see alligators in Florida in a captive environment.
A few are Naples Zoo, ZooTampa and Jacksonville Zoo And Gardens. Near Jacksonville, is St. Augustine Alligator Farm and Zoological Park.
It is one of the oldest alligator farms in the USA and provides an alligator encounter like no other. There are also crocodiles and other animals to enjoy in this park.
South Florida's Oldest Alligator Farms is located right near the Everglades as mentioned above. It contains more than 2000 alligators.
Wherever your travels take you in Florida, from the panhandle to the Florida Keys, you can be sure you will be able to see alligators. Be smart while you enjoy viewing these prehistoric animals.
Upcoming Trip?
I like to use Booking for booking not only my hotels, but my tickets and rental cars as well. Makes life so much easier with only having to log into one location for my information.
Be sure to grab my travel tips to save you time and money. You'll also be entered into the weekly drawings.
Register here: Get 100 Travel Tips EVERY traveler should know PLUS entered into the weekly drawing.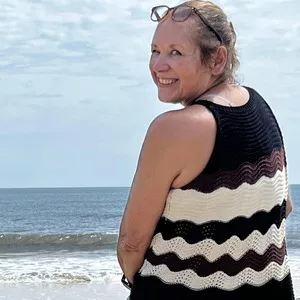 About Denise
Denise Sanger lives a life split between her love for fitness and her passion for travel particularly to the BEACH. Denise also has a love of marketing and lives in beautiful Suwannee County, Florida. You can find out more about Denise here: About Denise