Affordable Florida Vacations for Families on a Budget
This article may contain affiliate links. Whenever you buy something through one of these links, I may earn a small commission without any cost to you. I really appreciate it as it supports this site and my family. Thank you!
Ready for an unforgettable getaway you can afford? Take a look at these Florida Vacations for families that won't break the back. Get started with this guide which includes plenty of affordable options.
Why Florida?
Florida is a popular destination for family vacations, and for good reason. With warm weather year-round, beautiful beaches, theme parks, and plenty of outdoor activities, there's something for everyone.
However, planning a family vacation can be challenging especially when you're not familiar with a new destination.
Add in sticking to a budget, and it's an even greater challenge. I put together this guide for a few reasons.
Thank you for reading this post. Don't forget to subscribe! This way you never miss an update, travel deals, discounts and more!! Subscribe to the right------>
First, multi-generational families are again traveling together. For many this makes a vacation affordable because of shared costs.
Secondly, I remember when my young family first moved to Florida, and we were looking to make our money stretch. Our families still lived in Cleveland, so we really only had each other.
We did a lot of camping which was not only very affordable, it helped us to spend a lot of great time together and experience new things.
The majority of these things? Free. You would be surprised at the number of things you can do in the Sunshine State that doesn't cost a thing.
In this guide, we'll explore affordable Florida Vacations for Families. Ready? Let's dig in.
Choose the right time to visit.
One of the biggest factors in planning an affordable family vacation to Florida is choosing the right time to visit.
We have a saying here in Florida that we have four seasons. Hurricane and non-hurricane and tourist and non-tourist. You know exactly when it's tourist season.
High season, which includes the summer months and major holidays such as Christmas and Easter, you will see quite a few cars from Ohio, Pennsylvania, Michigan, New York and New Jersey as well as Canada.
When you see those cars, you can expect higher prices for everything including accommodations, food, attractions, and activities.
Consider planning your trip during shoulder season (spring or fall) when there are still plenty of things to do but with fewer crowds and lower prices.
If you have more flexibility in your schedule, consider visiting during the off-season (winter) where you'll find some of the best deals on lodging and attractions.
In Panama City Beach for example in January and February, you can book a month in a studio apartment like hotel for less than you could a weekend in Miami during the high season.
Look for affordable accommodations Options As Florida Vacations for Families.
When planning an affordable family vacation to Florida, finding budget-friendly accommodations is key.
Look for hotels or motels that offer free breakfast, Wi-Fi, beach chairs, towels and more. This will not only save you money on your stay, but a free breakfast also provides a convenient and quick start to your day.
You can also check out vacation rentals, such as apartments or condos, which tend to offer more space for less than the cost of multiple hotel rooms.
Tip: Look for accommodations that include a swimming pool. Spending the day in the pool is just as much fun as being out and about when done together. Many options also include a grill, so you can have an impromptu BBQ.
This is best for those traveling as a family. You can stay in the same condo or home and split the costs.
Camping or RVing is another option for those who enjoy the great outdoors and are looking for even more savings. It is easier to find primitive, tent sits than it is RV, full hook-up sites.
If you own or are renting a RV for camping, plan way ahead. Booking early allows you to snag the best deals!
Seek out free and low-cost activities.
Florida is known for its many attractions and activities, but some are expensive. You don't have to break the bank though.
There are plenty of free and low-cost options available to help you save money while still enjoying all that Florida has to offer.
Some popular options include visiting state parks – many are free or have low-entrance fees per vehicle, public beaches, or crystal clear natural springs. Or hike in one of our beautiful state forests, preserves and wildlife management areas.
Another option is a self-guided walking tour of a nearby town or city, or attending local festivals and events. Think small city or rural areas away from the crowded cities of Miami, Fort Lauderdale, Orlando, or Tampa.
You can also check out museums that offer free admission on certain days or during certain hours. Find which ones by looking online for discount coupons or free attendance hours.
Tickets to theme parks and other popular tourist attractions? Plan ahead of time to save money and use a service that is paid by the theme park not you.
They often have the in's and out's and get you deals you will hear about otherwise. Check out options for Disney here: Disney Trips and Universal here: Universal Trips.
Finally, consider engaging in other outdoor activities like biking or kayaking are great ways to enjoy the beauty of the state of Florida without spending a lot of money.
Take advantage of discounts and deals.
Planning an affordable family vacation in Florida requires taking advantage of every opportunity to save. One of the easiest ways to do this is by scouting discounts and deals ahead of time.
Check online for discount codes and coupons for hotels, car rentals, and attractions. If you have a membership with any organizations, such as AAA or AARP, or my favorite TripAdvisor to see if you can receive any discounts on travel accommodations or activities. And keep checking back.
Also, keep an eye out for seasonal promotions or package deals that include multiple activities at discounted rates. Booking more than one night or one activity will generally save you money.
By being strategic with your spending, you can make the most out of your budget.
Check here for current Florida Package Deals and keep checking until you find the perfect choice for your affordable Florida vacations for families on a budget.
Explore lesser-known destinations and attractions.
Finally, take the road less traveled. Instead of visiting the most popular tourist spots in Florida, consider exploring some of the state's lesser-known destinations and attractions.
For example, head inland to discover charming small towns that offer a more laid-back and affordable vacation experience, such as Mount Dora or DeLand. This is an article I wrote about things to do in North Central Florida: North Central Florida Landmarks To Visit This Year
You can also find hidden gems like Weeki Wachee Springs State Park, where you can watch live mermaid shows and go tubing down a natural lazy river.
Our crystal clear springs are also something you really have to see to believe. Get my list here: Ultimate List Of Florida Springs: Where To Go And Fun Things To Do. Your family will never stop talking about their vacation at a Florida spring.
Or try visiting one of the state's many free attractions such as the Crystal River National Wildlife Refuge or the Sponge Docks in Tarpon Springs.
By thinking outside the box and branching out from crowded tourist areas, your hard-earned cash will go a much longer way.
In addition, you will find that you are less stressed than you would be in a crowded city that everyone else is trying to visit at the same time, doing what you had planned to do as well.
p.s. If you have questions at anytime, reach out to me. I answer all comments, emails and messages. Unfortunately, some information online is not correct.
I am often shocked by information provided for a certain location, knowing what is recommend is across the state hours away.
As a Floridian, I can often point you in the right direction and will be happy to do so.
Upcoming Trip?
I like to use Booking for booking not only my hotels, but my tickets and rental cars as well. Makes life so much easier with only having to log into one location for my information.
Be sure to grab my travel tips to save you time and money. You'll also be entered into the weekly drawings.
Register here: Get 100 Travel Tips EVERY traveler should know PLUS entered into the weekly drawing.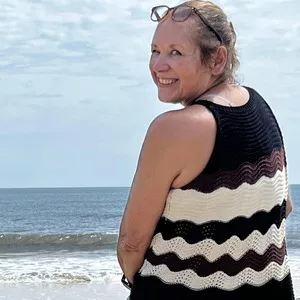 About Denise
Denise Sanger lives a life split between her love for fitness and her passion for travel particularly to the BEACH. Denise also has a love of marketing and lives in beautiful Suwannee County, Florida. You can find out more about Denise here: About Denise