12 Cheapest Places To Vacation In Florida
This article may contain affiliate links. Whenever you buy something through one of these links, I may earn a small commission without any cost to you. I really appreciate it as it supports this site and my family. Thank you!
Now I don't consider myself cheap, but I do consider myself a conscious spender of my money. After all even though I truly enjoy what I do with travel blogging, finding new products for my Boho Beach Shop ILoveBeachTrips.com and teaching my fitness and yoga classes, I like to be in control of what I choose to purchase and make sure I get the biggest bang for my buck. That includes vacations and trips which is how this list of the cheapest places to vacation in Florida came to be.
When we first moved to Florida from Cleveland, I chose not work for about six months while my girls adjusted to life in a new city. Luckily at the time for me, my husband was employed with American Airlines and you know what that means. BUDDY PASSES! I could literally fly anywhere at anytime as long as there were seats available. Ah the good old days.
Fast forward a few years and my husband is injured at work and we're looking at a completely different lifestyle. Did it stop us from traveling? No it didn't. We literally criss crossed the state of Florida from top to bottom, east to west. And I'm still doing it today and I really LOVE finding the cheapest places to vacation in Florida and telling people about them.
We did a lot of camping for many years and the girls love to camp to this day. But we also found along the way some of the cheapest places to vacation in Florida literally a few hours from our home. Florida is a long state but we could make it to North Florida in about 6 hours or south to Key West in about 4 hours from where we lived in South Florida halfway between Fort Lauderdale and Miami.
Thank you for reading this post. Don't forget to subscribe! This way you never miss an update, travel deals, discounts and more!! Subscribe to the right------>
One of our favorite, very affordable places to vacation was literally 20 minutes up the road. Hollywood Beach. You can my list of top things to do here: Best Things To Do In Hollywood Beach is near Fort Lauderdale but easier in my opinion to get in and out. Many times after the girls would get home from school, we'd load up and head to the beach to play in the sand and surf then pizza on the boardwalk.
Vacationing right up the road was easy and convenient for long weekends. And because it's not Fort Lauderdale, it's more affordable. You can get more information here: Hollywood Beach Vacations
Next on the list and still in the southern part of the state is Everglades National Park. If you love to spend your time outdoors or prefer an active vacation, put this at the top of your list. Very affordable and considered to be one of the best national parks in the USA. Kayak. Hike. Take an airport tour. And to keep your trip affordable, camp in this beautiful nature preserve.
Third is Marathon located in the Florida Keys. You might not have considered the Florida Keys for an affordable vacation but you should. Marathon is considered the heart of the Florida keys and it's easy to take a jaunt further south to Key West or north to Key Largo. Several options for accommodations from small motels to larger hotels in the area. My preference? Find a great VRBO. We've gotten many fantastic deals right on the water.
Next number four on the list is Ocala. You're probably wondering Ocala? Aren't there only ranches with horses there? Or maybe you've heard that John Travolta has a place he parks his 747 in the front of the house. Yes to both but there are so many more things to enjoy. Enjoy the many springs in the Ocala National Forest. Rent a kayak and take a trip back in time at Silver Springs State Park. If you're lucky you might spot the monkeys that reside in this park along with alligators, turtles and more.
Orlando, Florida. Yes you know the land of Mickey Mouse and Jurassic Park but again don't let that sway you from booking a fantastic vacation. One of the nicest resorts in Florida is Westgate Lakes Resort & Spa. You literally don't have to leave the resort if you don't want to but be sure you do. Enjoy the many gardens and parks or take an airboat ride in the swamp. Pick a cuisine you've never had before and try a new restaurant. Take a ride on the Orlando Eye which is a ferris wheel and check out the other spots you'd like to hit.
Cocoa Beach. One of my favorite places to take a mini vacay. Kennedy Space Center is literally out of this world. From the moment you see the garden of rockets to jumping on the bus to see the currently used launchpads to exploring the history of the space shuttle. Afterwards, take a ride over and enjoy Cocoa Beach and the shops and restaurants.
Also on the Atlantic Coast, near Cocoa Beach and a short hour drive from Orlando, you'll find New Smyrna Beach. Wonderfully laid back and perfect for those that want to lie on the beach, explore Ponce De Leon Inlet Lighthouse or Smyrna Dunes Park. Be sure to take time to stop in one of the little cafes located right near the beach.
Panama City Beach. Now you know I couldn't write anything about top picks in Florida without including Panama City Beach. The white sands. Turquoise waters. Friendly people – both locals and those on vacation. And it's affordable too. Think about renting a pontoon boat and take a boat ride over to Shell Island. This is an uninhabited island so what you bring in you must take out.
Next is St. Pete Beach. This beach is a fantastic choice for singles, couples, girls trips and families. Truly something for everyone to enjoy. Spend the day on Clearwater Beach which is a short drive from St. Pete or Tampa. Enjoy the Dali Museum or take the family to Clearwater Marine Aquarium. This is a perfect getaway for the weekend or a longer stay.
St. George Island is one of my favorite islands to visit along with Amelia Island. It truly is a gem in the Gulf waters. Little restaurants. Golf carts abound. And be sure to head to the beaches inside the St. George Island State Park located on the east end of the island. Beautiful white sand beaches throughout the island including inside the park. Walk or bike the many trails or rent a kayak and explore the beautiful waters surrounding this barrier island.
Weeki Wachi is the home of the mermaid show. Old school fun and nostalgia. Rent a kayak and explore Weeki Wachi State Park. The river inside the state park has been protected and now the rest of river is also. You won't be able to swim in the river but you can at the designated swimming area of Buc Bay. The spring water is a constant 72 degrees year round. Quite refreshing during a hot Florida summer.
I'm going to wrap of this list at this time with St. Augustine but be sure to book mark as I have many more places to add. St. Augustine is truly like stepping back in time especially when you walk through the shopping district or visiting the Castillo de San Marcos National Monument Fort. You will notice gorgeous Spanish architecture throughout the city. St. Augustine Beach is perfect to spend a warm day then maybe consider a haunted tour of the city in the evening. Be sure to stop in and read a few of the tombstones in the old cemetery.
I've been in Florida for 30 years and still exploring. Be sure to check back as I continue to add more to this list of cheapest places to vacation In Florida. Happy exploring!
Upcoming Trip?
I like to use Booking for booking not only my hotels, but my tickets and rental cars as well. Makes life so much easier with only having to log into one location for my information.
Be sure to grab my travel tips to save you time and money. You'll also be entered into the weekly drawings.
Register here: Get 100 Travel Tips EVERY traveler should know PLUS entered into the weekly drawing.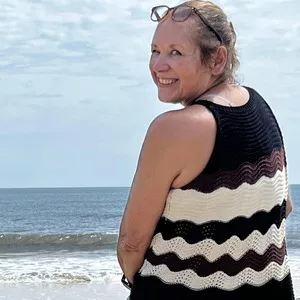 About Denise
Denise Sanger lives a life split between her love for fitness and her passion for travel particularly to the BEACH. Denise also has a love of marketing and lives in beautiful Suwannee County, Florida. You can find out more about Denise here: About Denise