Best Romantic Places To Eat In St. Augustine
This article may contain affiliate links. Whenever you buy something through one of these links, I may earn a small commission without any cost to you. I really appreciate it as it supports this site and my family. Thank you!
Romantic Dining in St. Augustine: Where Love Meets Deliciousness
St. Augustine, Florida, is a city rich in history and charm. It is also the perfect place for a romantic getaway. And of course, on your romantic getaway, you will want to find the most romantic places to eat in St Augustine.
This ancient city on the East Coast of Florida is one of the best romantic getaways and a great place with many fun things for a couple to enjoy. As you stroll along the cobblestone streets and bask in the glow of centuries-old architecture, you will quickly feel the love in the air.
To help you really enjoy your getaway, I've created a list of the top romantic things to do and eat in St. Augustine. From seafood feasts by the waterfront to a visit to Castillo De San Marcos Fort to shopping on St George Street then a list of the best restaurants, intimate wine bars, and sunset dinner cruises.
This guide to America's oldest city will help you create unforgettable memories for your special someone starting with the most romantic places to eat.
Thank you for reading this post. Don't forget to subscribe! This way you never miss an update, travel deals, discounts and more!! Subscribe to the right------>
Most Romantic Places To Eat In St. Augustine
The delicious food and most romantic restaurants are separated by cuisine. Whether you love fresh seafood or prefer to try a new international cuisine, the list below includes good food, a romantic setting, and excellent service:
Seafood Sensations
Fresh seafood? You will definitely find it here often with ocean views. For special occasions, try these seafood restaurants:
The Columbia Restaurant located on George Street in St Augustine's historic district
Start your romantic journey at The Columbia Restaurant, one of the longest running St Augustine restaurants open since 1905. This Spanish-Cuban gem not only boasts a cozy atmosphere but also serves some of the finest seafood in the city.
You can share a plate of their famous paella or savor the fresh catch of the day while enjoying live music in their courtyard. The romantic courtyard setting is perfect for history buffs or those seeking a touch of Old World charm as well as a romantic place for dinner.
O'Steen's Restaurant located on Anastasia Blvd.
For a more casual yet equally delicious seafood experience, head to O'Steen's Restaurant. This is a local beloved restaurant well known for its fried shrimp and fish, served with hush puppies and coleslaw.
The intimate dining room, unassuming atmosphere, and mouthwatering seafood make it one of the best places for a romantic dinner.
Collage Restaurant
Collage Restaurant is located on Hypolita Street in downtown St. Augustine in the area of Flagler College. This restaurant is amazing and has been rated in the top 100 US restaurants many times.
This is a smaller restaurant though so be sure to make reservations. After all good things come in small packages.
San Sebastian Winery
San Sebastian Winery is one of my favorite stops in St Augustine ( some spell it Saint Augustine). Whether you want to enjoy a wine tasting before buying a bottle of wine, or a glass of wine with food, this is your stop.
Enjoy a glass of wine upstairs overlooking a gorgeous view with live music playing in the background.
Options for dinner include salads, sandwiches, charcuterie boards, and more. As a TripAdvisor member, I always look at reviews and this one has fantastic comments.
The Raintree Restaurant
Nestled within a historic Victorian-era house, The Raintree Restaurant is located on San Marco and is a reflection of old-world romance. The dining rooms are decorated with antique furnishings and softly lit by chandeliers.
The menu is continental and Southern cuisine, including delicious steaks and seafood. Fantastic choice for celebrating a special occasion or enjoying a romantic date night.
Forgotten Tonic formerly Cellar 6 located on Avilés Street
What used to be Cellar 6, a wine bar and restaurant tucked away in the historic district, is now called the Forgotten Tonic. They still offer wine, dinner as well and other cocktails to choose from, so I have opted to leave this under wine and dine.
At this stop in the historic downtown area, you can enjoy great food with Southern hospitality. Reservations are recommended especially if you are visiting during a holiday such as Valentine's Day, Christmas, or another special time of year.
Costa Brava
Another fantastic option for special occasions is Cost Brava located in the Casa Monica Hotel and Resort. One of the best things about this restaurant is the staff.
They truly go out of their way to make sure you're happy. I recommend you check the menu though before you make a reservation as there are things in this local restaurant in the hotel that are only served on the weekends.
Romantic Places To Eat In St. Augustine Dinner At Sunset Dining Options
Several local restaurants offer sunset dinner packages, allowing you to relish a romantic meal right on the beach while witnessing one of the most breathtaking sunsets in Florida.
Beaches, Vilano Beach Pier Sunset Dinner
This restaurant is located in another one of the great spots near the city to watch the sun dip below the horizon. At Beaches, located on Vilano Beach Pier, you can enjoy doing that while enjoying a delicious meal.
This restaurant is another seafood restaurant that also offers live music on the weekend. A bit more laid back.
Sunset Cruises
And this brings us to sunset cruise options. What is better on a St Augustine romantic getaway than taking a sunset dinner cruise where you can see all the historical sites? This is probably my new favorite thing to do when visiting a new city.
You can see the historic setting of this oldest city in the continental United States from the water. Other sights you will see may include the Bridge of Lions, Castillo De San Marcos Fort, the oldest masonry fort mentioned above, the top of the St Augustine Lighthouse when it is lit as well as the beautiful beaches of this city.
There are options for St. Augustine sailing cruses for both dinner sunset cruises and happy hour type cruises with hors d'oeuvres and cocktails allowing you to choose what works best for you. 
Other Romantic Vacation Activities To Enjoy
This city settled many years ago as a European Settlement, offers so many things to see and do. For a romantic getaway, I suggest you try to squeeze in a few of these places:
Old-fashioned horse-drawn carriage ride. This will give you a more personal experience as your guide tells you about the centuries-old buildings, great restaurants that offer fine dining, art galleries, and more. The Lightner Museum alone is something to see. Check pricing and availability here: Horse Drawn Carriage Rides
Whetstone Chocolate Factory. Um, hello? Who doesn't love chocolate? Great way to squeeze in dessert too.
The beaches including St. Augustine Beach, Atlantic Beach, and Ponte Vedra Beach a short drive away.
Photo op at the Love Tree. This is actually two trees that grew together and there is actually more than one Love Tree in the city.
Give a BNB a try. Often less crowded than hotels but still offers quite nice options for a guest room, outdoor pool, and a few minutes' walk to area attractions.
Ghost tour. You know this is one of the most haunted cities in the country. Not sure about for a first date though.
Wine & Dine Culinary Tour (Chauffeured/Historic District). Enjoy them all. See information and availability here: Wine & Dine Culinary Tour
No matter what you decide, St. Augustine's romantic charm goes far beyond its historic streets and scenic waterfronts. Seafood sensations, wine and dine options, sunset dinner cruises, and intimate historic hideaways, and more to choose from, this city provides the perfect backdrop for love.
As you explore these top romantic dining spots, you'll not only enjoy fantastic meals but also create cherished memories that will live on forever. 
The Following Will Help You Plan Your Romantic Getaway To St Augustine
Upcoming Trip?
I like to use Booking for booking not only my hotels, but my tickets and rental cars as well. Makes life so much easier with only having to log into one location for my information.
Be sure to grab my travel tips to save you time and money. You'll also be entered into the weekly drawings.
Register here: Get 100 Travel Tips EVERY traveler should know PLUS entered into the weekly drawing.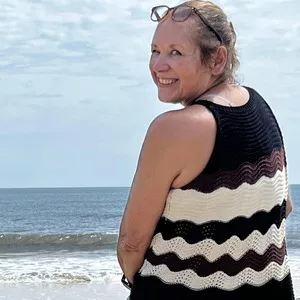 About Denise
Denise Sanger lives a life split between her love for fitness and her passion for travel particularly to the BEACH. Denise also has a love of marketing and lives in beautiful Suwannee County, Florida. You can find out more about Denise here: About Denise