Magnificent beaches In Florida Without Red Tide For A Quick Beach Break
This article may contain affiliate links. Whenever you buy something through one of these links, I may earn a small commission without any cost to you. I really appreciate it as it supports this site and my family. Thank you!
Planning a Florida vacation getaway? Find out the best places in the Sunshine State to soak up some rays and relax at these beaches in Florida without red tide.
Red Tide In Florida
Summer is the perfect time for a relaxing beach escape, but if you're looking for one in Florida, it's important to make sure that the area is free from red tide. This year, there are already reports of Red Tide, and it is only the beginning of March.
Florida Fish and Wildlife Conservation Commission, as of today, has posted that in Southwest Florida the red tide organism Karenia brevis was detected in 123 samples. The harmful algal blooms kill marine life.
Before we get into where the best locations are to avoid this toxic algae and the results from it, you should know exactly what red tide is.
Thank you for reading this post. Don't forget to subscribe! This way you never miss an update, travel deals, discounts and more!! Subscribe to the right------>
What is Red Tide?
Red tide occurs when microscopic algae multiply to higher-than-normal concentrations, often discoloring the water. The name itself comes from this overgrowth turning the water a different color. Red tide water.
Red tide blooms do occur naturally. This is not a new phenomenon. In historic journals, notes are made when fruit is ready to be picked and the fish die.
Unfortunately, the 21st century is when red tide conditions began to increase significantly.
There has been research that confirms humans have expedited by using fertilizers that release nitrogen from farming and other agricultural activities.
Nitrogen doesn't directly cause red tide, but it makes it get out of control much faster. The more nitrogen in the water increases high concentrations of red tide.
Is Red Tide Harmful?
For people that have a high risk of respiratory irritation, the action of the waves and water currents cause the blooms to open. This can cause serious infections and respiratory conditions especially in those with lung disease.
These toxic chemicals also cause harm to marine life and the number of fish kills increases significantly in red tide areas. Florida's Gulf Coast is one area where this happens often.
As the karenia brevis algae comes closer to the coastal waters offshore and interacts with human coastal pollution, the conditions worsen.
In 2018 and 2019, Florida experienced the worst red tide conditions in history. Karenia brevis, the Florida red tide organism, kills fish by affecting the nervous system. But it doesn't stop there. It also affects birds, sea turtles, mammals and other marine animals.
What should you do if you are in an area with red tide?
Florida health officials recommend people with underlying respiratory conditions avoid being exposed to red tide conditions as it will make respiratory problems worse.
Even if you do not have respiratory issues, you can still be affected by the toxins. It is best to stay in an air-conditioned space, with the windows and doors closed. Also, when driving, keep those windows closes as well and the air conditioning running.
Limit outdoor activities and if you do experience symptoms, an antihistamine may relieve your symptoms. It is best to avoid swimming when beach conditions note red tide is in the area.
Red tide may cause gastrointestinal problems, and the possibility of skin irritation and sore eyes.
What beaches are most likely to have Red Tide blooms?
The Gulf Coast of Florida seems to be where the majority of algae blooms and this toxic organism thrives.
It does seem to vary but already this year, Southwest Florida counties that have been affected are:
Sarasota County
Pinellas County
Collier County
Lee County
Current beaches as of today that are experiencing red tide are:
Anna Maria Island
Tampa and Tampa Bay
Fort Myers
Clearwater Beach
Naples
Beaches in Florida without red tide
I know it is VERY close to Spring Break as I write this but if you are planning a Florida vacation, there are plenty of beaches waiting for you.
A few of the top ones are below, but I have put a more detailed list at the bottom of this article, to make it easy for you to research by geographic location in the state.
Cocoa Beach
Cocoa Beach is a great spot for those looking to get away from the hustle and bustle of the city. It's known for its white sand beaches and calm waters, perfect for kayaking, surfing, or simply relaxing.
Panama City Beach
Panama City Beach is another great spot for the perfect Florida beach vacation. Here, you can check out the local attractions, such as the Shipwreck Island Waterpark and ZooWorld, or take a relaxing stroll on the white sand beaches. It does sometimes get affected by red tide with warm water in summer and early fall but is clear now.
Destin
Located in the Panhandle of Florida near PCB, Destin is a great place to enjoy vast emerald-green waters and sugar white beaches. Visit the Gulf of Mexico from the pristine Henderson State Park or take a walk along local trails in Fred Gannon Rocky Bayou State Park.
Fort Lauderdale & Miami
From Fort Lauderdale to Miami Beach to the Florida Keys and Monroe County, there's plenty of shoreline to explore whether you're looking for a party atmosphere or peace and quiet.
Beaches in Florida without red tide
As promised, these are the best beaches in Florida without Red Tide. These beaches usually do not see the effects of the algae blooms, so you can feel pretty comfortable but always check.
Check before you book your vacay: Last Minute Florida Beach Vacation Deals.
And one final reminder. Before you visit any of the areas on the Southwest Florida Coast, take a few minutes to check the government websites for updates.
These sites include Florida Department of Agriculture, Florida Department of Health, and the Florida Fish Wildlife Conservation Commission for the current status.
Upcoming Trip?
I like to use Booking for booking not only my hotels, but my tickets and rental cars as well. Makes life so much easier with only having to log into one location for my information.
Be sure to grab my travel tips to save you time and money. You'll also be entered into the weekly drawings.
Register here: Get 100 Travel Tips EVERY traveler should know PLUS entered into the weekly drawing.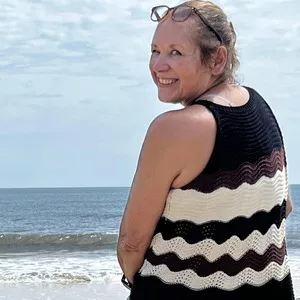 About Denise
Denise Sanger lives a life split between her love for fitness and her passion for travel particularly to the BEACH. Denise also has a love of marketing and lives in beautiful Suwannee County, Florida. You can find out more about Denise here: About Denise